There's nothing more frustrating than coming home with a perfect meal to cook in mind, only to open the fridge and discover that one of the ingredients required has gone bad. To go back out to the store or not go back out to the store — that is the question! Save yourself the trouble and have some of these foods on hand. They keep well and make delicious, healthy dishes. When stored properly, most of the fruits and vegetables below can last seven or more days after your purchase them.
Photos: Nicole Perry, Susannah Chen
Cabbage
Both red and green cabbage are high in fiber and will add a crisp spring to any recipe's step. Try a red cabbage, cranberry, and apple slaw [1] for a quick and refreshing meal. Apples are another type of produce that lasts long, so it's a good idea to have both on hand. Wrap your cabbage in plastic [2], and keep it in your crisper to increase its shelf life.
Photo: Nicole Perry
Celery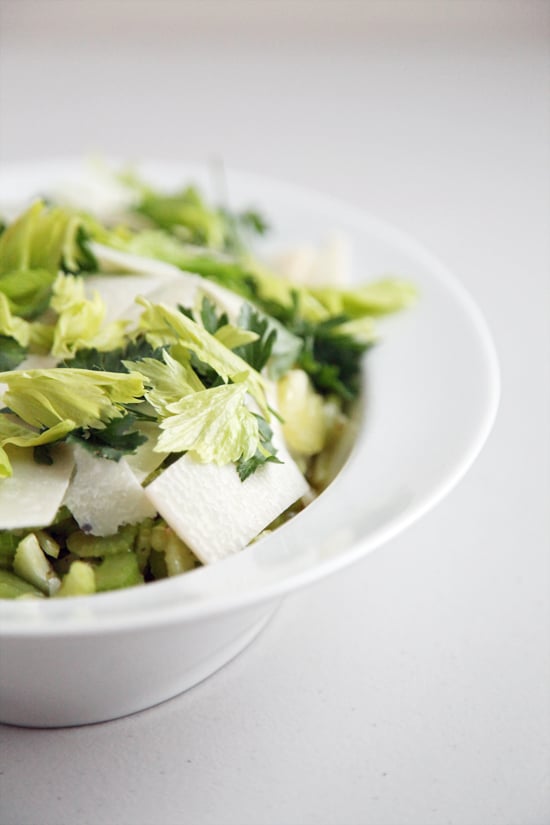 This low-calorie plant is a great addition to any salad or vegetable dish, but it can hold its own alone too. In this celery and parmesan salad [3], the crunchy green is the star of the show. Tip: celery keeps even longer if you cut it up and store it in water [4].
Photo: Nicole Perry
Radish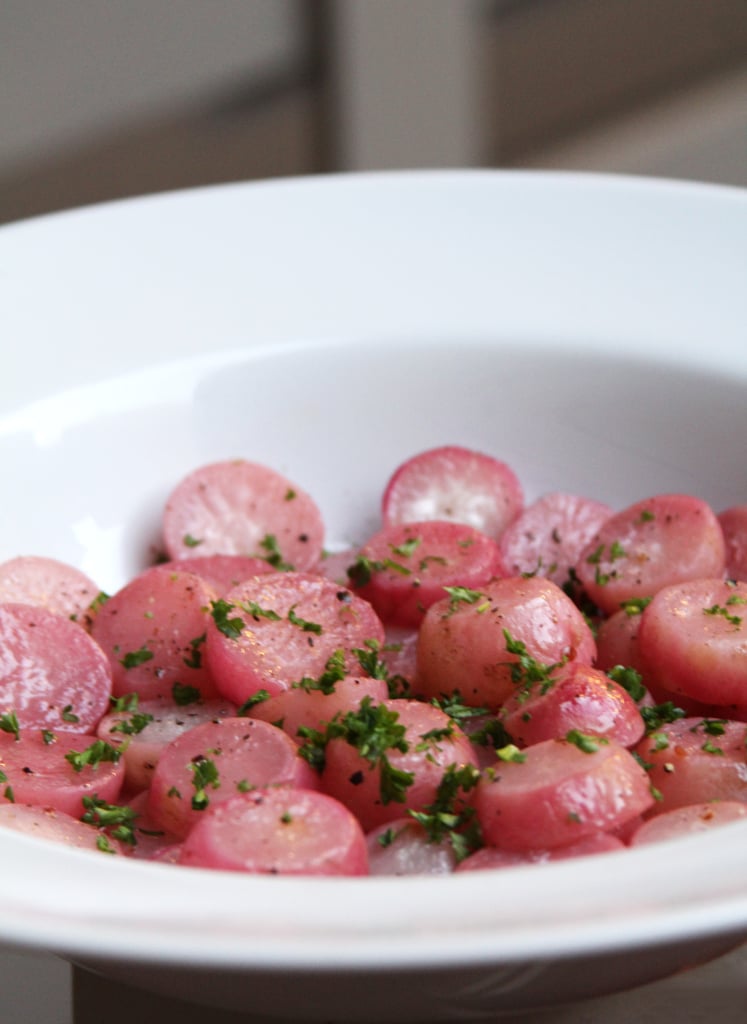 These pink roots give any salad or crudités some punch. Low in calories and high in nutrients, radish seems to have limitless uses, because it's excellent at topping off a dish or picking up the flavors it's are cooked in, like in this braised radish recipe [5]. Store your radishes in a plastic bag, leaves removed, in the crisper of your refrigerator [6].
Photo: Susannah Chen
Sweet Potatoes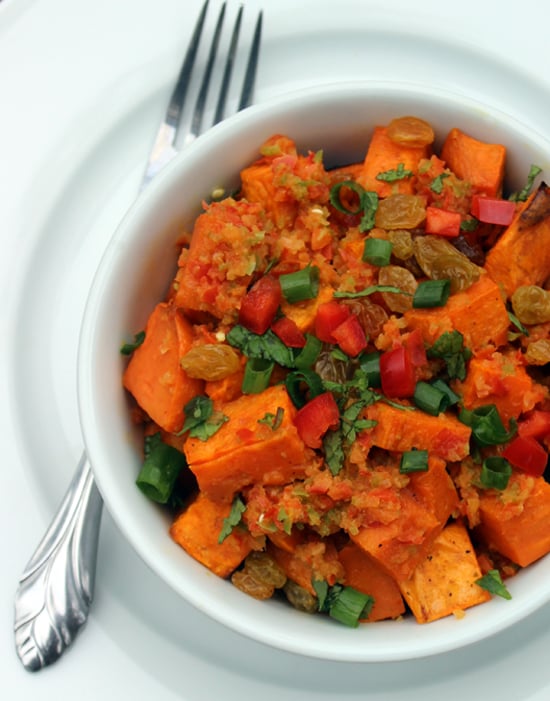 Sweet potatoes are high in the antioxidant beta-carotene, so they are great sources of manganese and copper, which are nutrients that improve muscle function. This spicy sweet potato salad [7] is high in fiber and can even help you lose weight [8]. Refrigerating sweet potatoes can make them tough [9], so it's best to keep them in a dark and cool place.
Photo: Lizzie Fuhr
Apples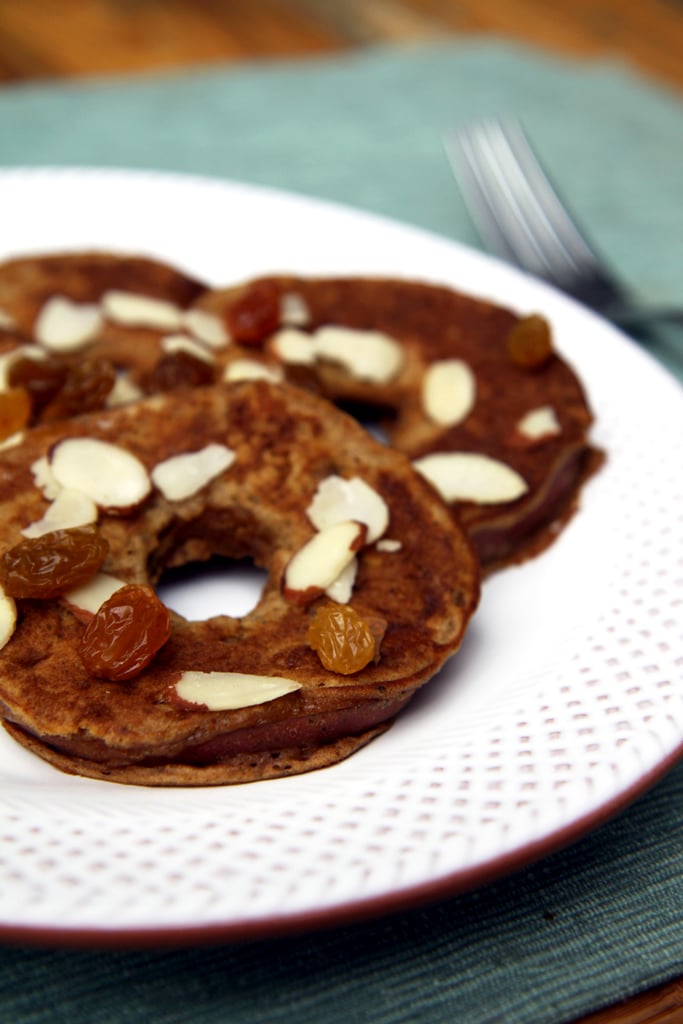 Is it OK to eat that apple that is weeks old? If it was stored properly in the fruit drawer of the refrigerator [10], then the answer is most likely yes! This juicy fruit is one of the few that maintains all or most of its nutrients even months down the line. Try a Paleo take on pancakes using apples [11], or a mayo-free Waldorf salad [12] that includes celery — another type of produce that keeps well.
Photo: Jenny Sugar
Beets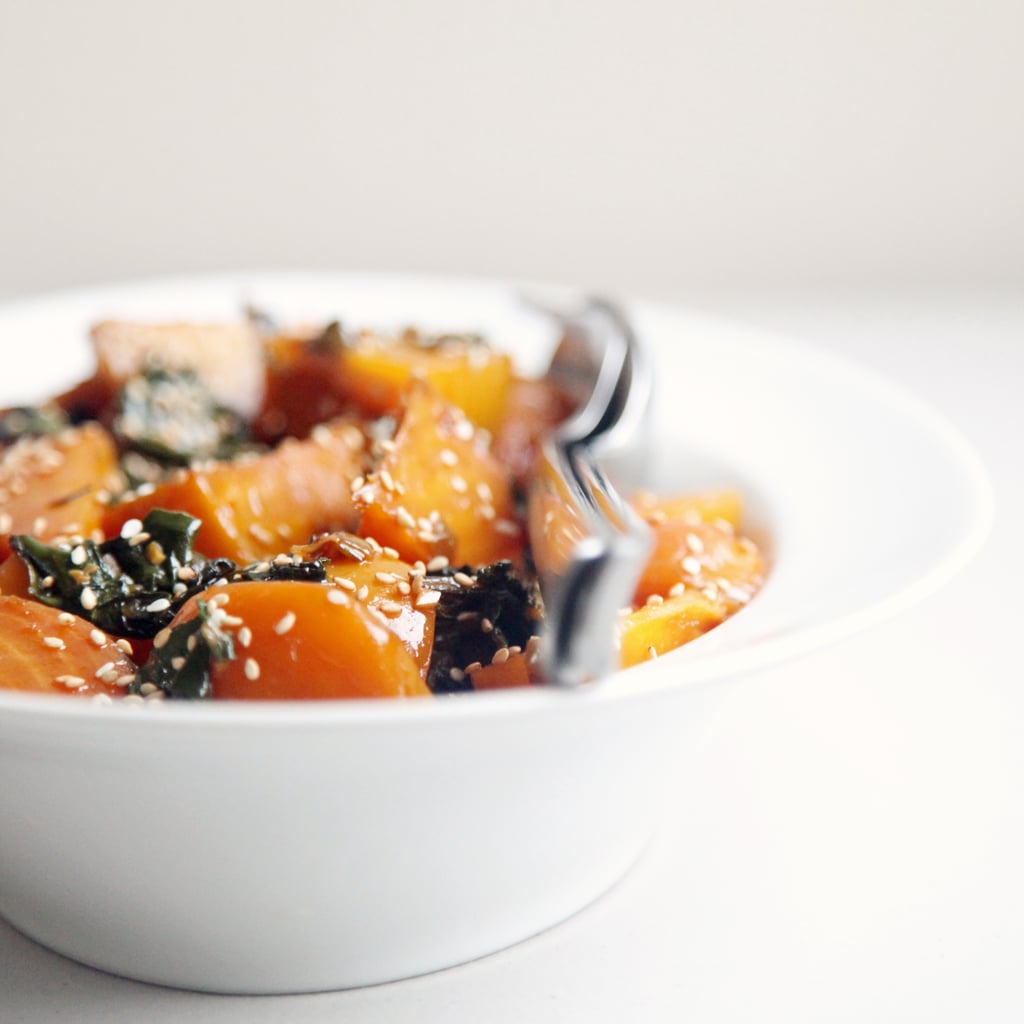 These earthy root vegetables are loaded with minerals and nutrients like iron and vitamin B and are excellent energy boosters. For a unique take on beets, try an Asian-inspired sesame ginger beet and greens recipe [13]. When you bring them home, separate the beets from their leaves, and store them separately in the vegetable drawer [14] of the fridge.
Photo: Nicole Perry
Garlic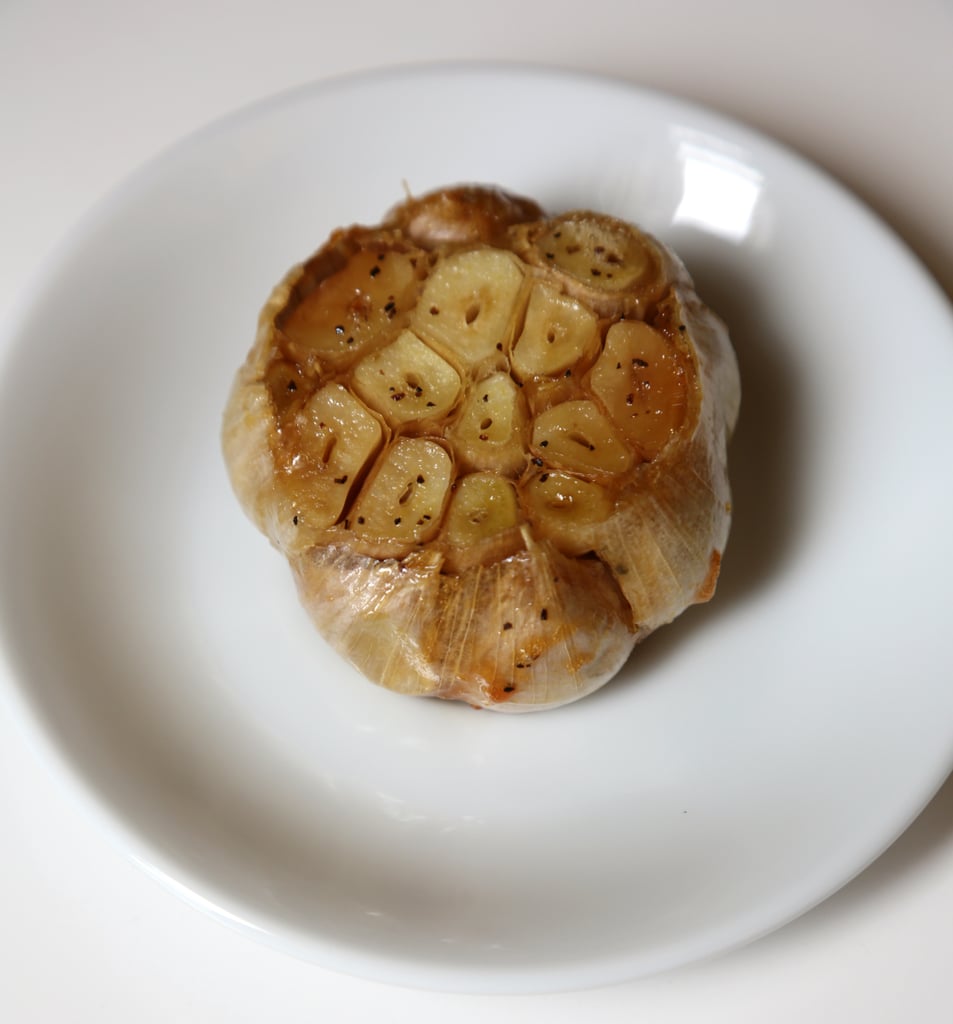 Garlic can be both a spice for a dish or a dish itself. This roasted garlic recipe [15] is simple and healthy — and only calls for three ingredients! For optimal usage, store your garlic in a mesh bag or basket [16] in moderate humidity.
Photo: Katie Sweeney
Carrots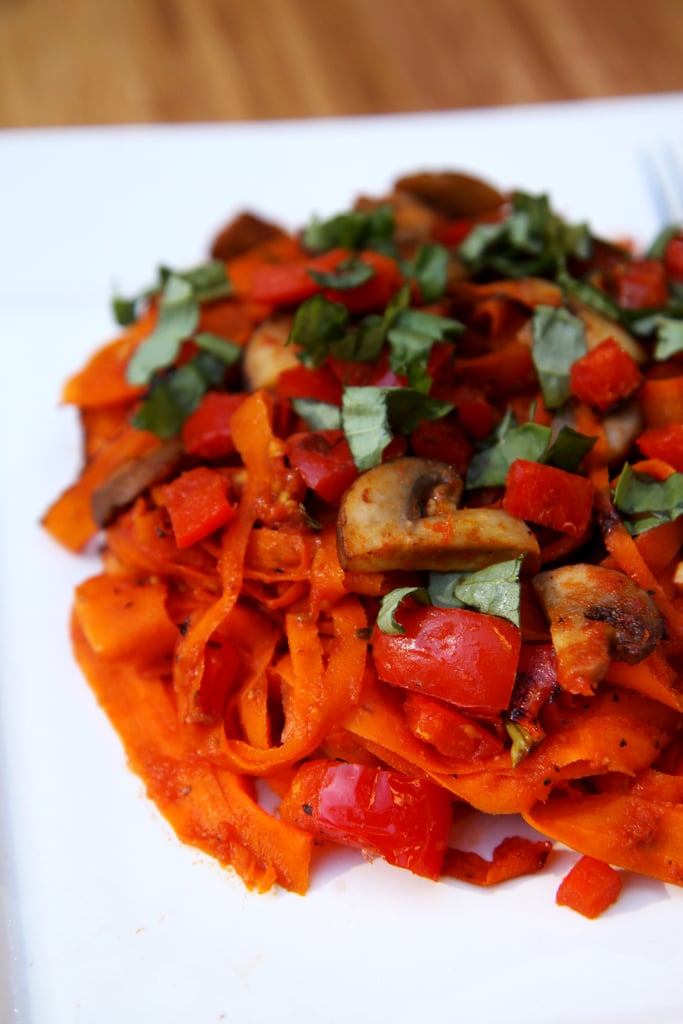 For a perfect Paleo pasta substitute, use carrots as an alternative. With this carrot fettuccine recipe [17], you can pack in the beta-carotene and vitamins A and C with your "pasta" dinner. Keep them fresh as long as possible by wrapping them in a paper towel, and then put them in a perforated plastic bag [18] in the refrigerator, away from apples and pears.
Photo: Jenny Sugar
Onion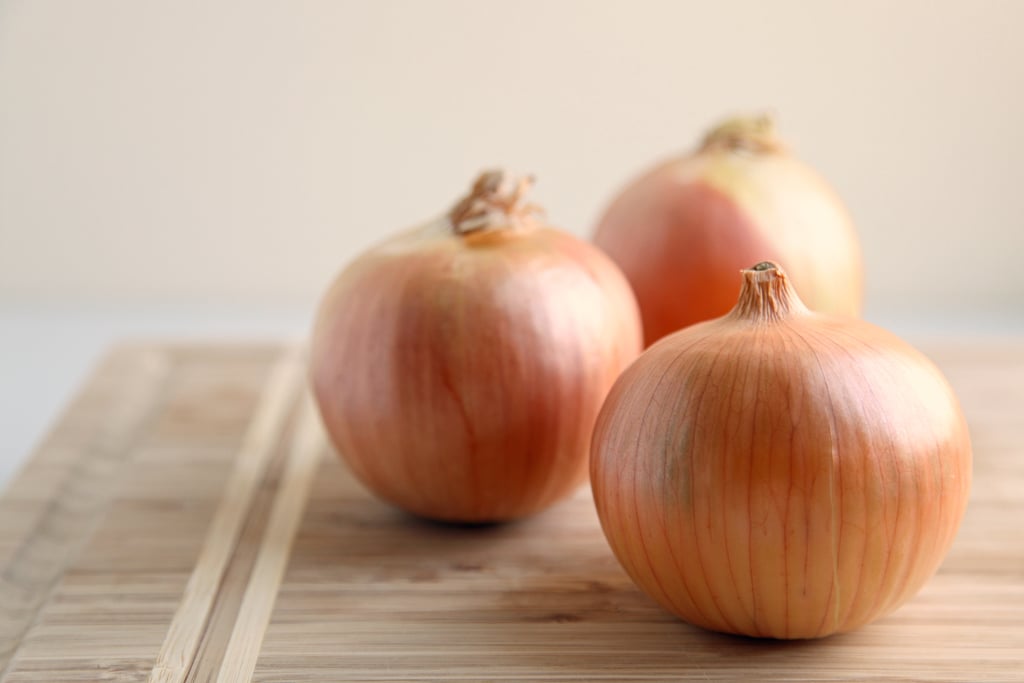 Whether topping off salad-stuffed avocado [19] or being slow-cooked into a chickpea coconut curry [20], onions (both red and yellow) can be used to give extra flavor to almost anything, so it's an added bonus that they stay fresh for quite some time. Make sure to take them out of any plastic bags, and keep them in a cool, dry place [21] like your pantry.
Photo: Nicole Perry
Winter Squash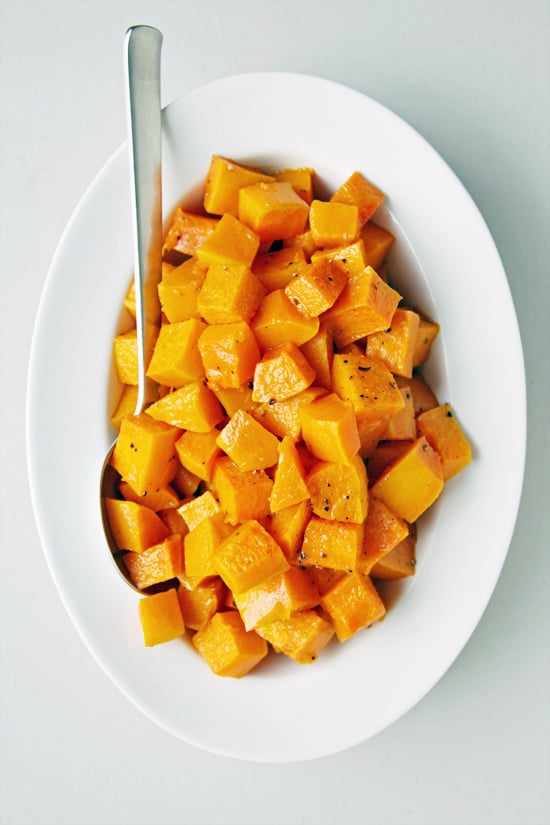 Winter squash, like the butternut squash used for this roasted butternut squash recipe [22], is rich in antioxidants and high in vitamin C and fiber. And there is so much [23] you can do with it! Stash these in a dark, cool place [24] to keep them fresh and ready to eat.
Photo: Nicole Perry