Healthy Recipe: Poached Halibut with Fennel and Cauliflower
My first foray into poaching fish (Salmon with Yogurt Curry Sauce) was such a success I decided to branch out.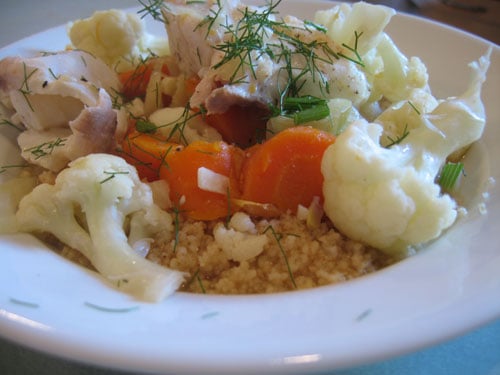 This poached halibut recipe is mild, lovely and features fennel, which is one of my favorite flavors. Halibut is a great fish to add to your diet. It is high in omega-3 fatty acids. However, since it is a large fish, its mercury levels can be high. It is recommended that pregnant women and nursing mothers limit their halibut consumption to once a month.
To see the recipe, just
.
Try it! I think you will like it. This recipe is easy to make and not fishy at all. Even my girls liked it. Fish! My daughters ate fish!