Your grocery store may seem like a mecca for gourmet salad dressing, but it's easy to get caught up in pretty packaging. The front of the bottle may boast health-conscious mantras, but when you read the label, it's often a very different story. Making your own dressing at home may seem unnecessary, but the freshness and flavors are incomparable; most of the time you just toss a few ingredients in the food processor and blend away.
Tomato Paprika Dressing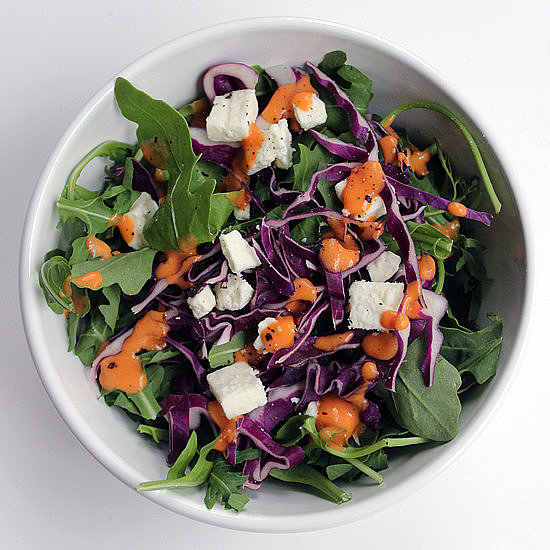 Stuck in the salad dressing doldrums? Antioxidant-rich tomato paprika dressing [1] will be a welcome change of pace. The flavor will remind you of a bowl of gazpacho.
Photo: Lizzie Fuhr
Citrus Hemp Seed Dressing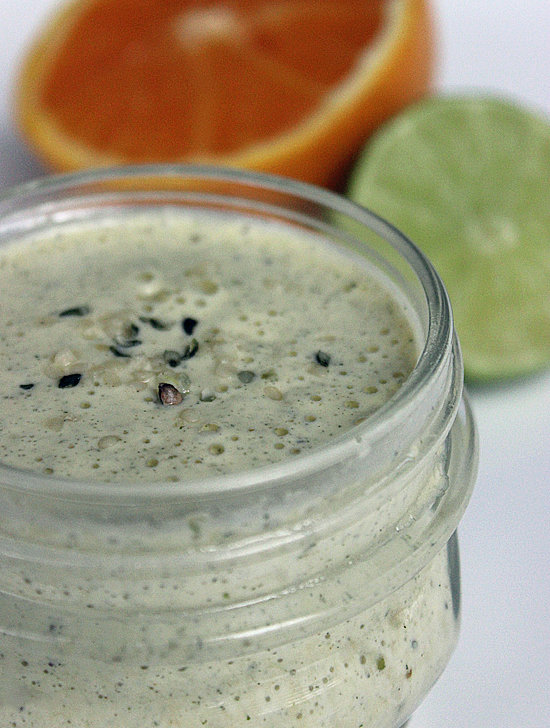 Hemp seeds blend with fresh citrus juice and extra-virgin olive oil to create a smooth and creamy hemp seed salad dressing [2]. Even better, this low-calorie, flavorful recipe is free of preservatives and low in sugar.
Photo: Lizzie Fuhr
Honey Apple Cider Vinaigrette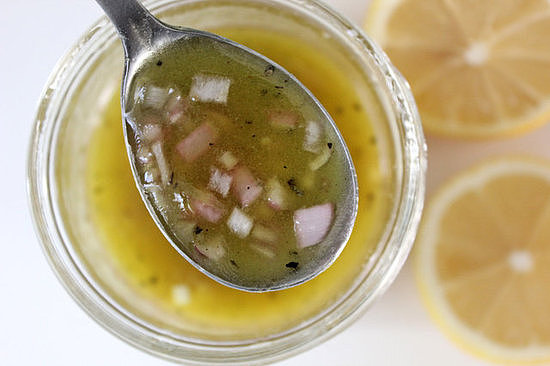 With just 80 calories per serving, this apple cider vinaigrette [3] aids in digestive health while boosting your immunity and energy levels. Apple cider vinegar has also been said to have appetite-suppressing [4] powers. See the steps to shake it up with this video recipe [5].
Photo: Leta Shy
Smoky Bear BBQ Dressing
This low-fat yet sweet BBQ smoky bear dressing [6] would be a perfect topper for a healthy veggie side at your next barbecue. For those of you who have a special diet, you'll be happy to know it's also dairy- and gluten-free.
Source: Healthful Pursuit [7]
Shallot and Grapefruit Dressing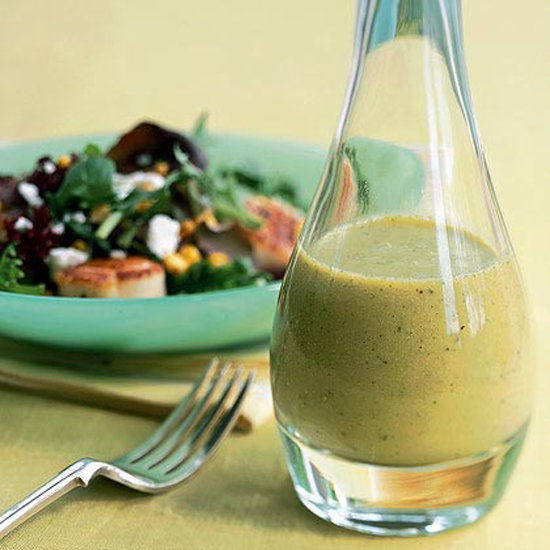 Get doses of vitamin A and vitamin C in a zesty homemade dressing. This simple shallot and grapefruit dressing [8] will do the trick at only 35 calories per serving.
Source: Health.com [9]
Quick Dijon Vinaigrette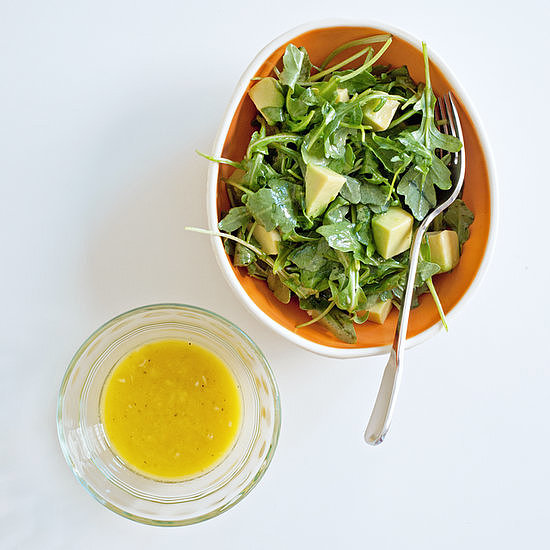 For a healthy throw-together salad dressing, try this simple Dijon vinaigrette [10]. Most of the ingredients are probably in your pantry or fridge ready to go.
Photo: Nicole Perry
Avocado-Yogurt Dressing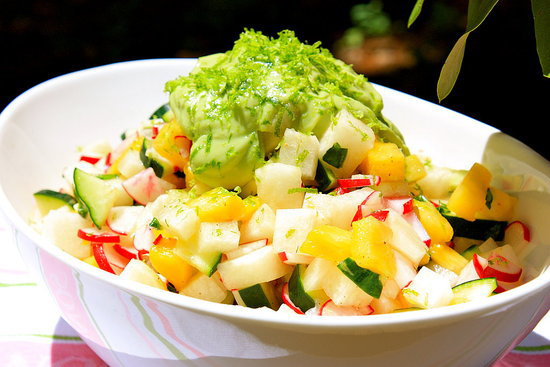 Get the creaminess you love in green goddess dressing without all the added sugars or fat. Substitute mayo for yummy Greek yogurt in this lovely avocado-yogurt dressing [11], dolloped perfectly over crisp fruits and veggies.
Source: Onsugar user Versastick [12]
Miso Tahini Dressing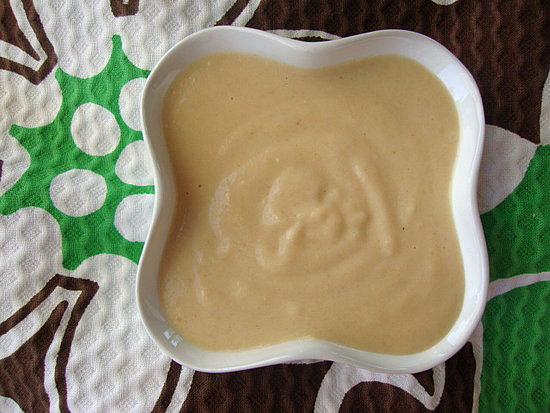 Superspeedy miso tahini dressing [13] comes together with just three ingredients: sweet miso, tahini, and water.
Source: Onsugar user girlA [14]
Vegan Ranch Dressing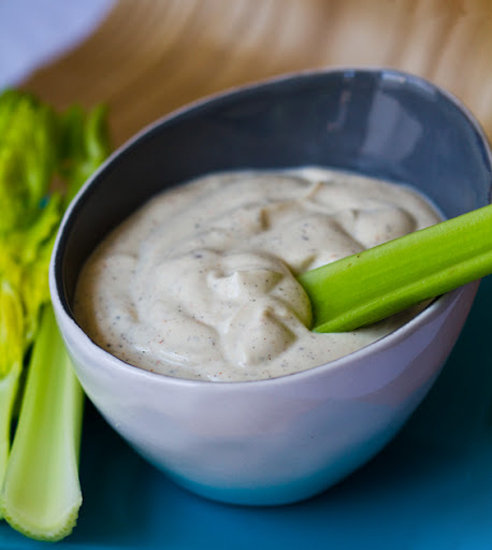 Ranch dressing can be so heavy and full of empty calories. For a much lighter twist, try this vegan ranch dressing [15] that makes use of silken tofu.
Source: Healthy. Happy. Life. [16]
Lemon Chia Dressing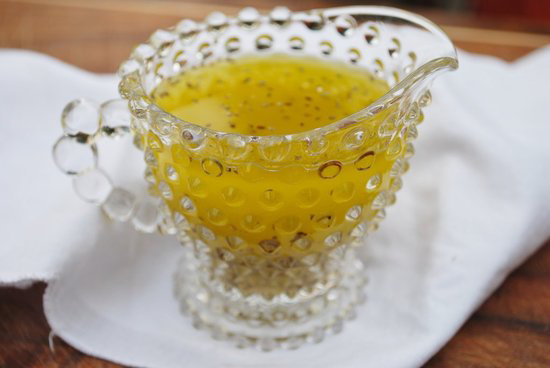 Here's a tasty way to get your fill of chia seeds without gulping them down in water or kombucha. This lemon chia seed dressing [17] is constructed in the same vein of classic poppy-seed dressing.
Source: Onsugar user CheesePlease [18]
Strawberry Balsamic Vinaigrette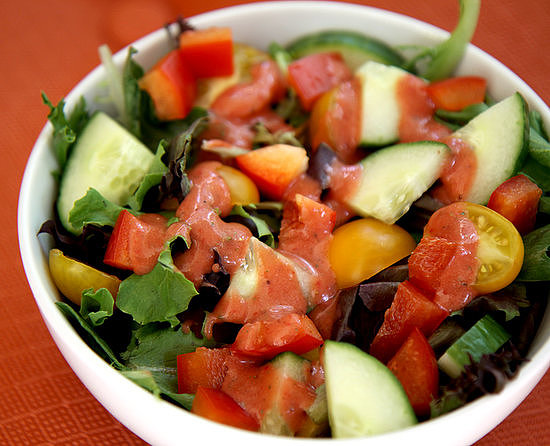 This fruity strawberry balsamic vinaigrette [19] is a refreshing and low-calorie way to dress up your favorite Summer produce.
Photo: Jenny Sugar
Zesty Fig Vinaigrette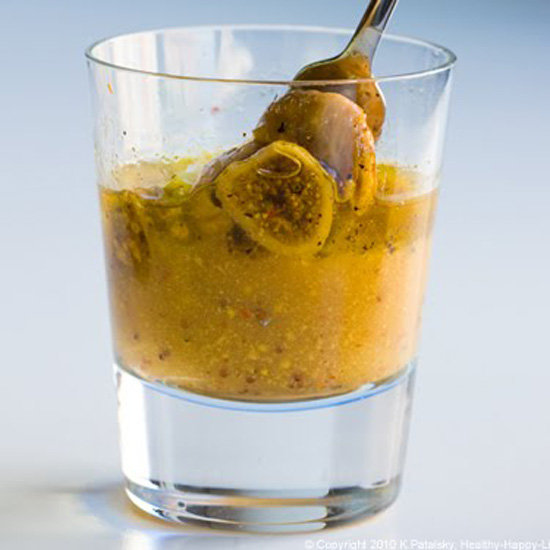 You won't want to wait to get your hands on the first figs of Summer to make this delicious zesty fig vinaigrette [20].
Source: Happy. Healthy. Life. [21]
Ginger-Miso Dressing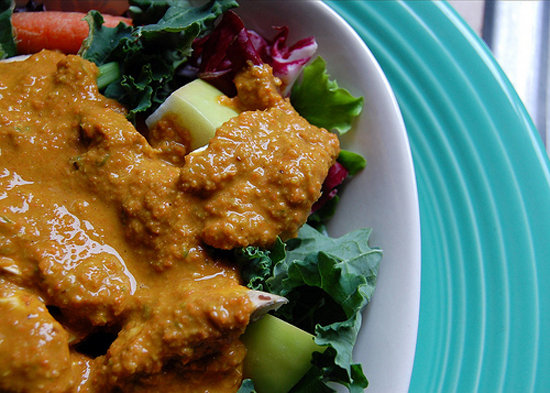 If you love the ginger dressing from your favorite Japanese restaurant, then there's no reason you can't make your own at home. Tasty ginger-miso dressing [22] has a bevy of benefits. Ginger has its roots in ancient healing.
Source: (never)homemaker [23]
Strawberry Lemon Basil Dressing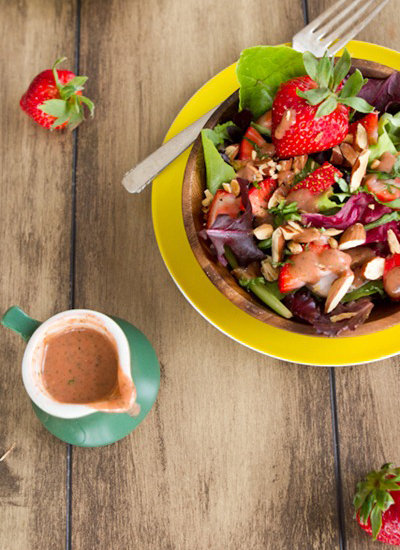 Play up the seasonal flavors of the end of Spring in your salad with this strawberry lemon basil dressing [24].
Source: Oh She Glows [25]
Mint-Tahini Dressing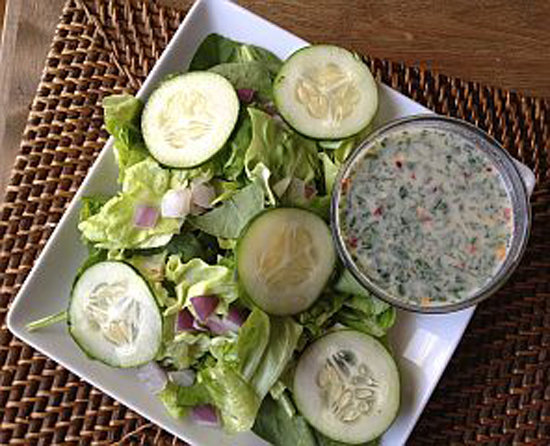 Gail Simmons raves about this recipe for mint-tahini dressing [26] that is incredibly low in calories but offers a fresh flavor that beautifully complements mixed greens.
Source: SELF [27]