With college football and the official NFL seasons in full swing, we hope there are some fun and spirited tailgates in your future. Whether you're a die-hard fan or enjoy the occasional game with friends, keeping things light at these events can be almost impossible. Touching down at the scene prepped with fresh and delicious food will help you stay on track — and make you a hit with fellow fans. Between lightened-up classics like wings and chili and creative twists on pizza and seven-layer dip, something on this list is sure to inspire your next tailgate. The real question is this: are you ready for some football?
Lightened-Up 7-Layer Dip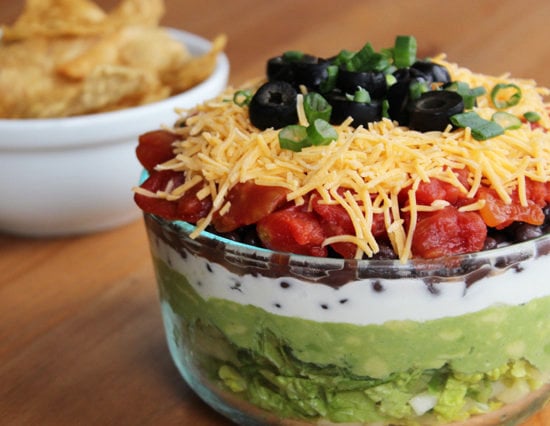 Dairy and refried beans keep traditional seven-layer dip heavy on fat. For a fresh take on a favorite, this lightened-up recipe [1] still curbs cravings but with much less fat and far more fiber.
Mini Mexican Pizza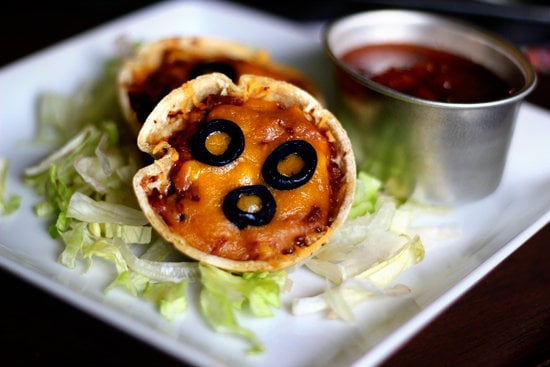 Based on the less-than-healthy Taco Bell pizza, this recipe [2] will have guests thanking you.
Onion Rings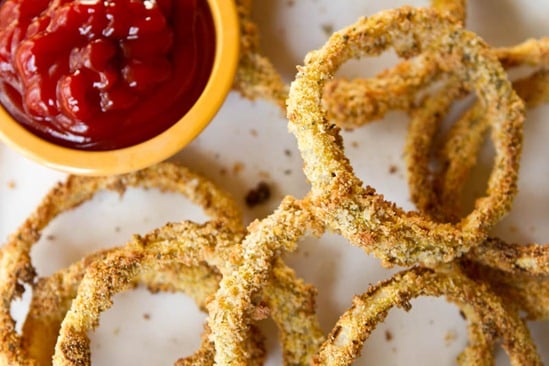 Onion rings don't have to be the soggy, greasy mess found in fast-food joints. Save your taste buds and your waistline with these deliciously crunchy baked onion rings [3] from Oh She Glows — a party favorite!
Spinach and Watercress Dip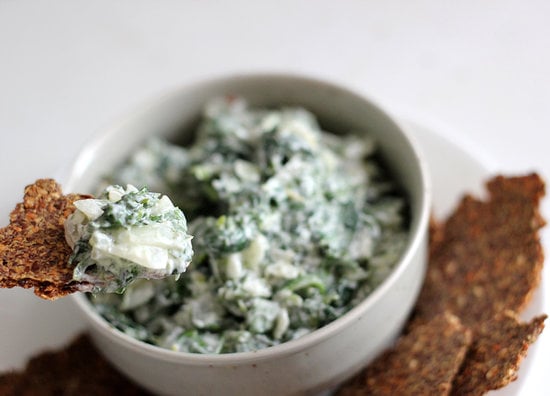 Much like other healthy spinach dips, this 64-calorie spinach dip recipe [4] uses nonfat Greek yogurt, but the surprise is the addition of fresh, chopped watercress. Serve with a batch of gluten-free flaxseed crackers, which are high in heart-healthy omega 3s and fiber and easy to bake!
Baked Buffalo Wings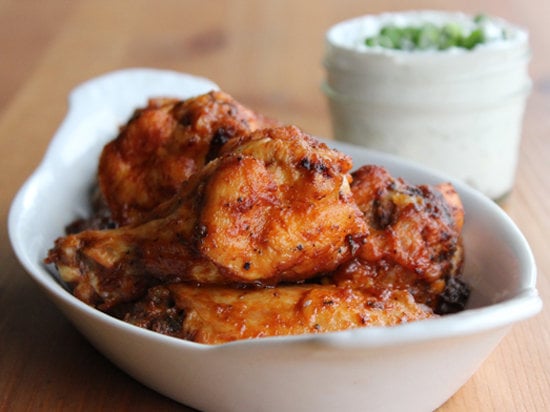 For a version that doesn't compromise flavor or texture — but cuts back on the fat — cook up these baked buffalo wings [5]. Skip the frying, pop them in the oven, and focus on enjoying the game.
Pulled Turkey Chili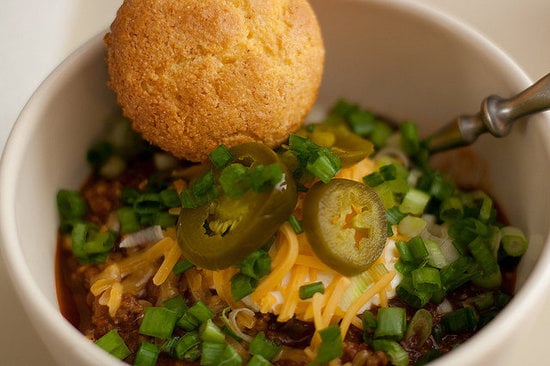 One of the easiest healthy shifts you can make to chili is taking out the beef and bringing on the turkey. The leaner protein really lightens up the whole dish. If you're not sure where to start in terms of a recipe, this pulled turkey chili [6] will be a crowd pleaser.
Bloody Marys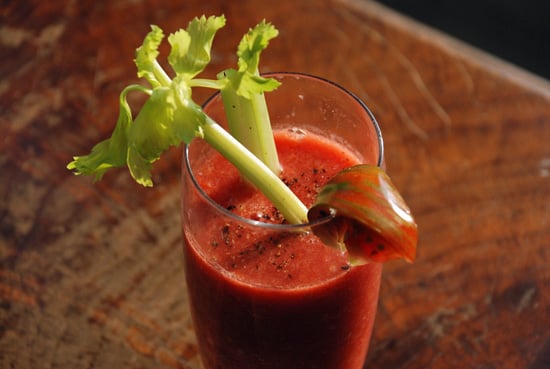 There's nothing better than a delicious Bloody to kick off game day! They give you a serving of veggies, and when made fresh, they're already one of the healthiest cocktail options available. If you want to lighten things up even more, this creative twist for an Asian Bloody Mary [7] uses shochu — a low-calorie alternative to vodka. It will save you about 100 calories.
If the Asian Bloody Mary doesn't sound like your thing, there are plenty of other ways to lighten up a classic Bloody Mary [8].
Pico de Gallo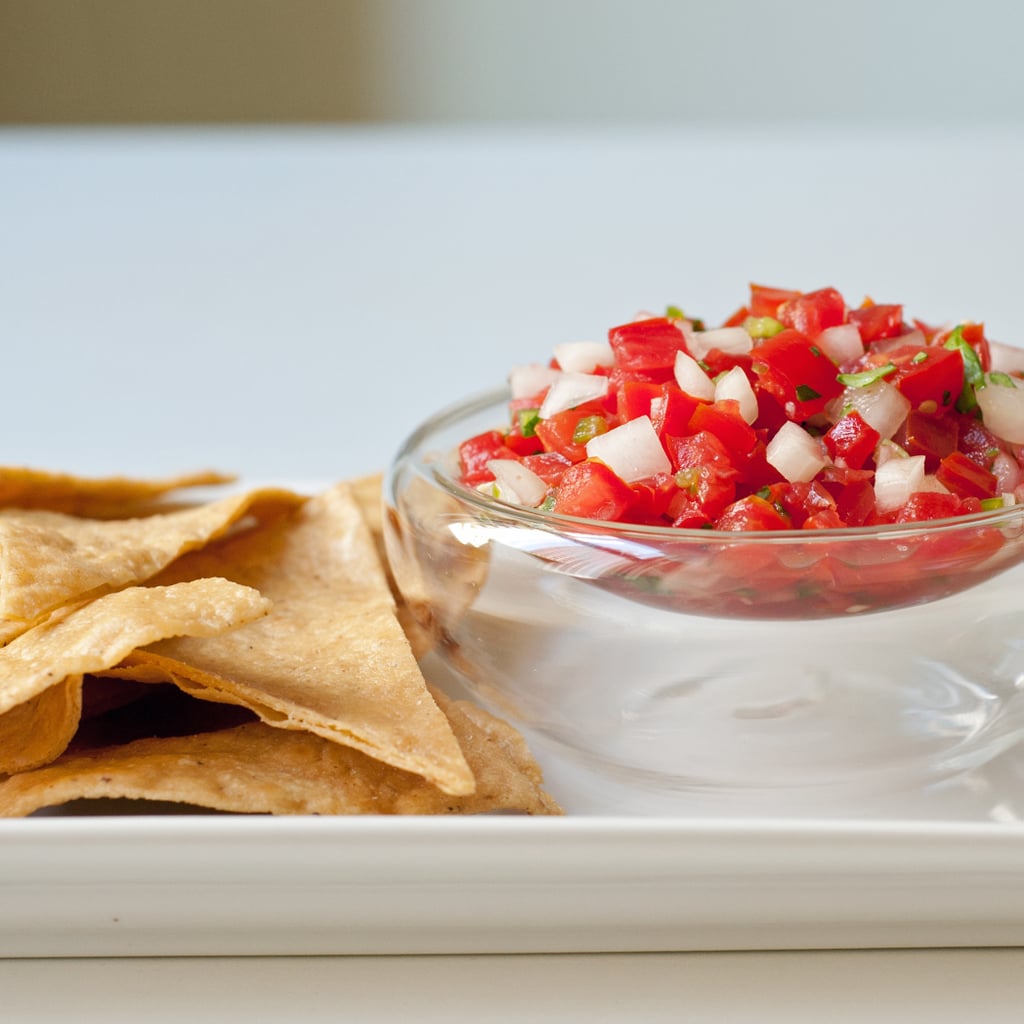 Classic pico de gallo [9] is a fresh produce-filled dip that always hits the spot while bringing a welcome spicy kick. It's an easy make-ahead appetizer that you can chop up the night before the big game.
Black Bean Hummus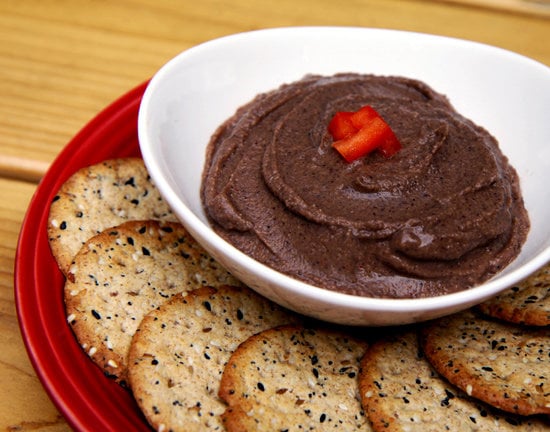 While hummus is easy to purchase at the store, making your own fresh lets you suit it to your palate's preferences. Instead of the traditional garbanzo dip, try this spicy black bean hummus [10]; it's big on heat while offering a ton of fiber and protein.
Cauliflower-Crust Pizza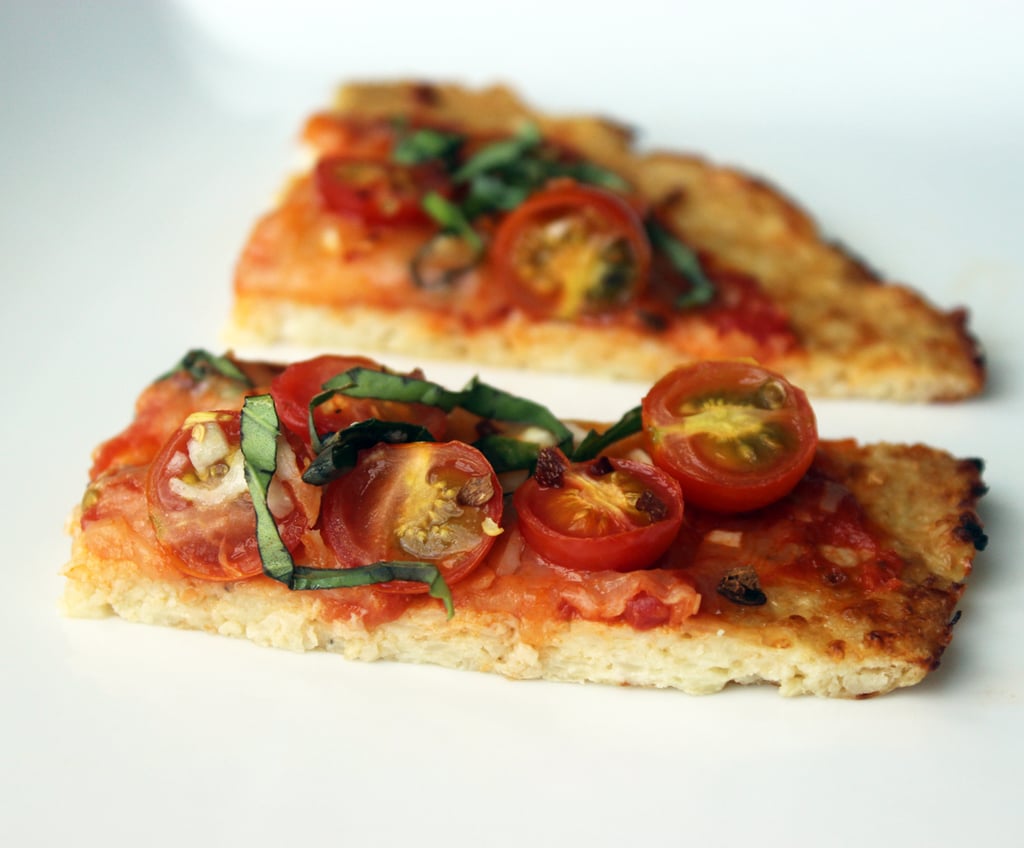 Serve up a low-carb pizza pie! The "dough" of this cauliflower pizza crust [11] folds up like any slice of pizza and is even cheesier and more decadent than the original.
Vegan Stuffed Mushrooms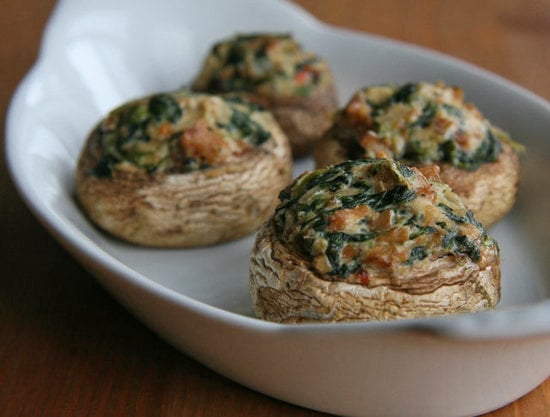 You would never guess that these stuffed mushrooms [12] are vegan! Not only is the creamy filling delicious, but it also works well as a vegan-friendly dip if mushrooms aren't your favorite.
Baked Thai Chicken Wontons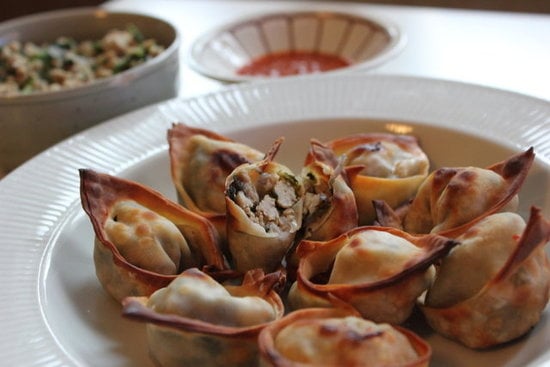 Instead of frying, try baking your wontons [13] to cut down on fat and calories. Loaded with Thai flavor and ingredients, these poppers are only 43 calories and 1.5 grams of fat.
Kale Ricotta Dip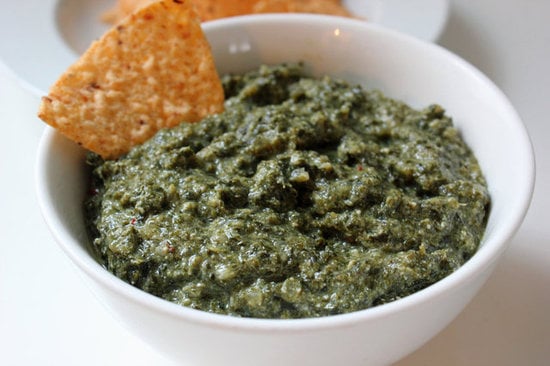 For a healthy twist on a dip usually loaded with calories, try this low-calorie kale ricotta dip [14]. At only 24 calories per 1/4-cup serving, it is practically guilt-free and tastes great with sliced veggies or baked pita chips.
Photo: Leta Shy
Coconut Curry Hummus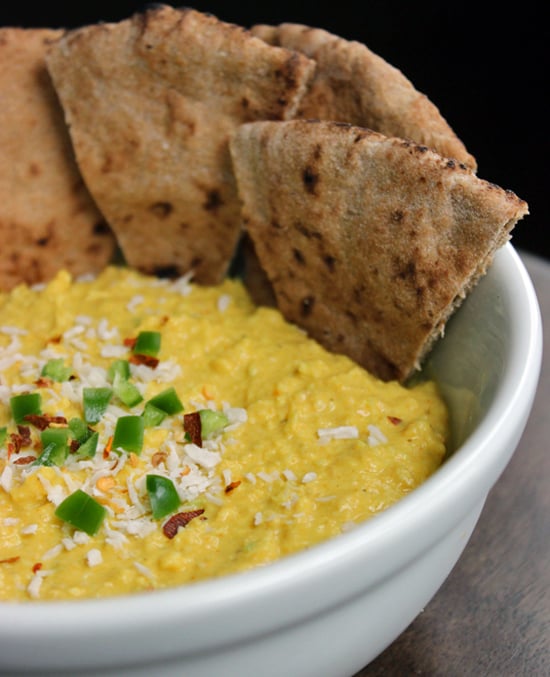 For a Thai twist on your favorite chickpea-packed dip, blend up a bowl of coconut curry hummus [15]. Sweet, tangy, and spicy, this recipe will delight your fellow tailgaters.
Vegan Double Fudge Brownies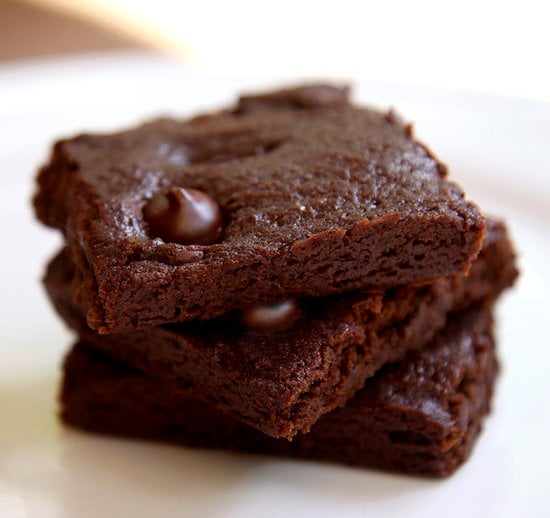 We bet you can't taste the secret ingredient (zucchini) in these double fudge brownies [16]. These melt-in-your-mouth brownies may taste sinful, but they're under 160 calories per square.
Veggie Chard Wraps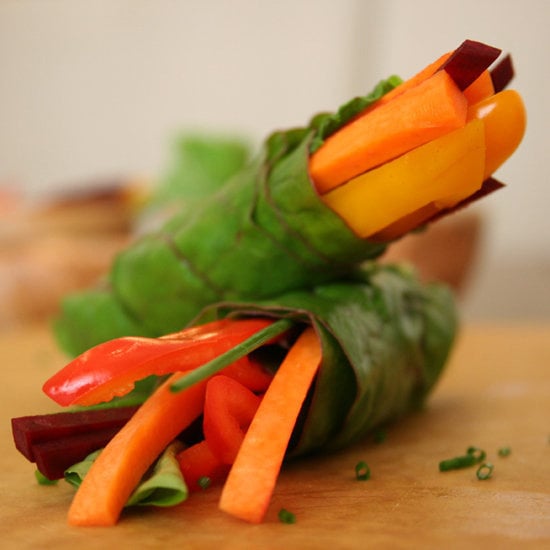 Bright veggie chard wraps [17] are crunchy, spicy, and bursting with tasty color. Once the ginger-lime dipping sauce hits the table, everyone will want a taste of these fresh bites.
Smoky Eggplant Dip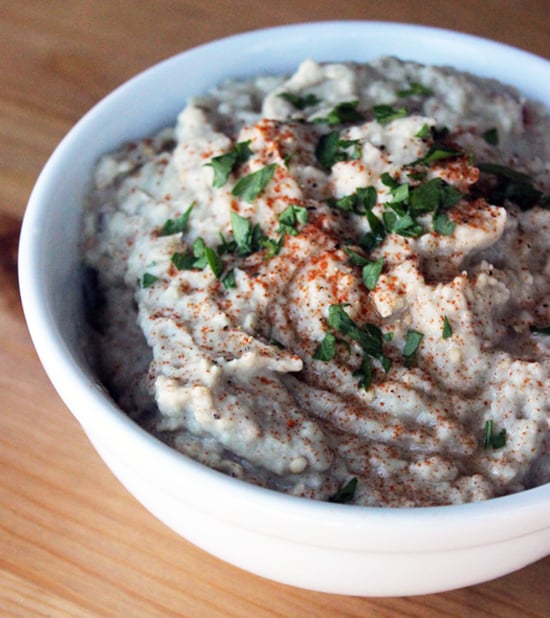 Mix up your hummus habit will a bowl of smoky and satisfying babaganoush [18], a traditional Middle Eastern eggplant dip that's high in iron, potassium, B vitamins, and manganese.
Cucumber Cups With Tapenade
Calorie-conscious dieters at your event will rejoice! Five of these cucumber cups with spicy tapenade [19] weigh in at less than 90 calories.
Margarita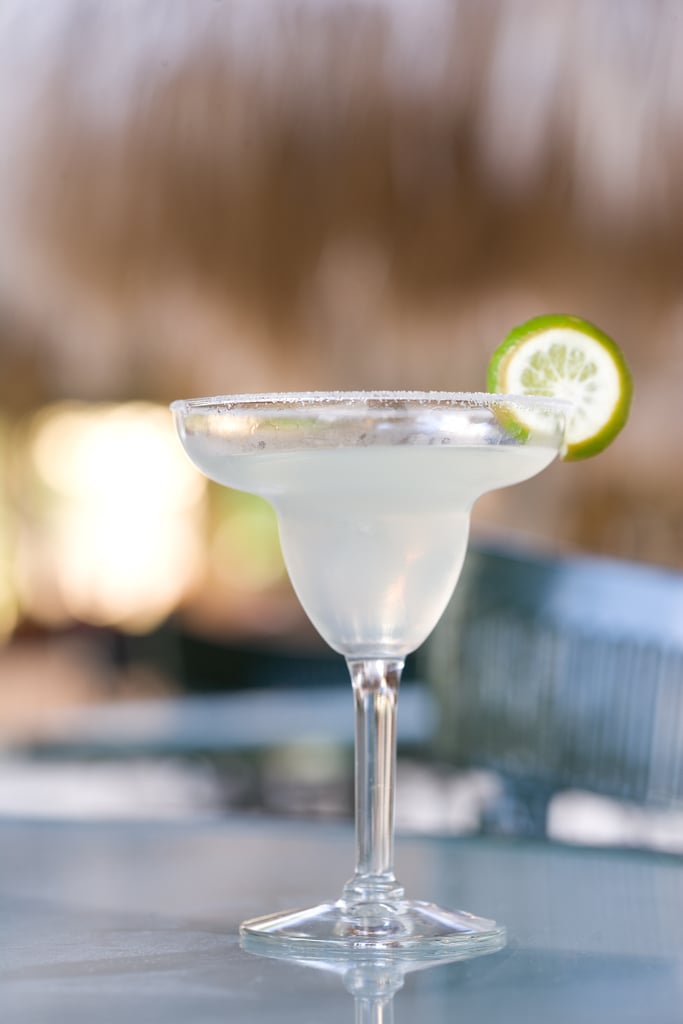 Before you go out and order a margarita at your local bar or restaurant, make sure they don't use corn-syrup-filled margarita mix. If so, skip it and make our margarita recipe [20] at home. Not only will it taste better, but you'll also save major calories. This recipe, which purists will love, has only 144 calories — not a bad way to spend happy hour!
Cucumber Caprese Salad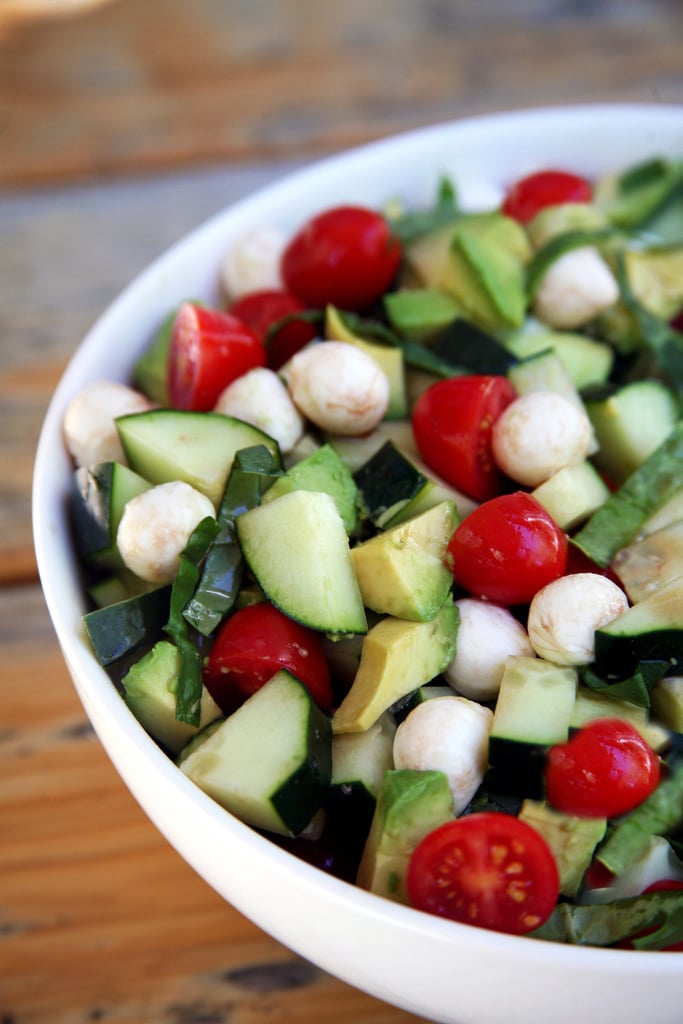 Enjoy the tail end of Summer produce with this cucumber avocado caprese salad [21] that plays up the natural flavors of all the fruits and veggies.
Roasted Edamame With Black Sesame Seeds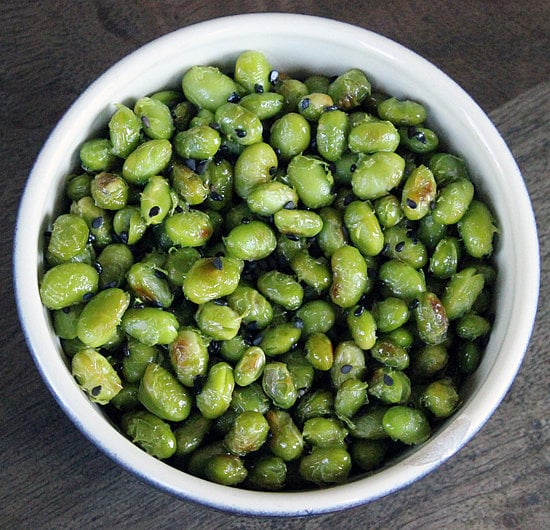 Upgrade the standard bowl of steamed edamame, and roast up edamame with black sesame seeds [22] for an extra crunch.
Zucchini Boats
Creamy zucchini boats [23] are the ideal low-carb and low-cal appetizer. This satisfying squash offering is just 25 calories per serving.
Michelada
Beer drinkers, rejoice! There's even a low-calorie cocktail for you; a michelada [24]is my go-to drink for tailgate celebrations. Refreshing with just the right amount of kick, it's sure to cool you down.
Quinoa Pizza Bites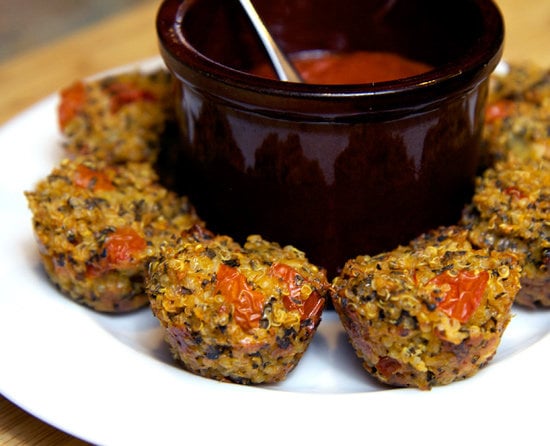 Big slices of pizza aren't really a healthy option when it comes to tailgating. To bring iconic Italian flavors to a healthier crowd, these quinoa pizza bites [25] are an ideal option that are easy to snack on.