The 2014 Winter Olympics [1] end this weekend, so today we're looking back at a few surprising, heartbreaking moments from Sochi. When it comes to sports, we've come to expect the unexpected and some dramatic falls on ice and snow [2], but these events really brought out the emotions. Read on to find out what had us watching in disbelief during the Games.
Shaun White Missing the Podium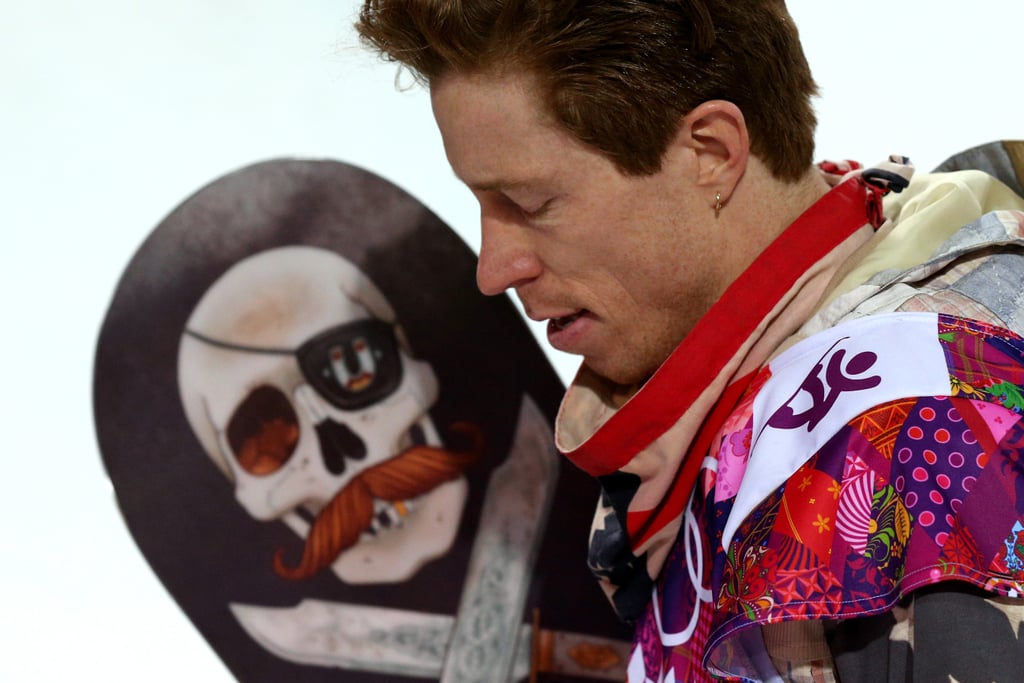 For me, the Winter Olympics have become synonymous with Shaun White. After he dominated the sport for well over a decade, it was hard to watch Shaun fall during his first run and even harder to watch as the realization that he wouldn't medal flashed across his face. I found myself watching in disbelief — I wholly expected him to walk away with his third gold in the event. I can only imagine what he must have been feeling as he walked down the 45-minute press line having to explain to reporters again and again what was off for him that day.
— Michele Foley, editor
Plushenko Dropping Out of the Men's Figure Skating Competition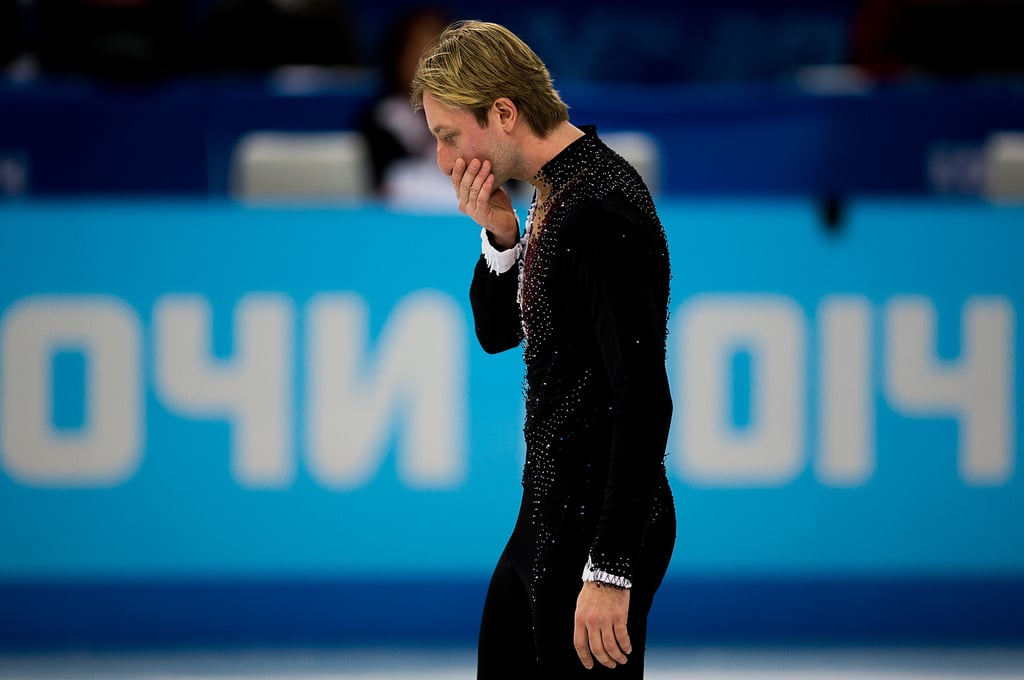 Plushenko has dominated men's figure skating for most of my adult life, and to see him drop out of the men's figure skating competition due to a chronic back injury was more than disappointing; it made me feel old. Competing in four Olympic games has clearly taken a toll on his body, but he had the maturity to know his pain was nothing he could work through on the ice. He had skated so well in the team event, and I looked forward to a fierce competition for the gold between him and the rising new talents.
— Susi May, fitness director
Arielle Gold Forced to Pull Out of Half-Pipe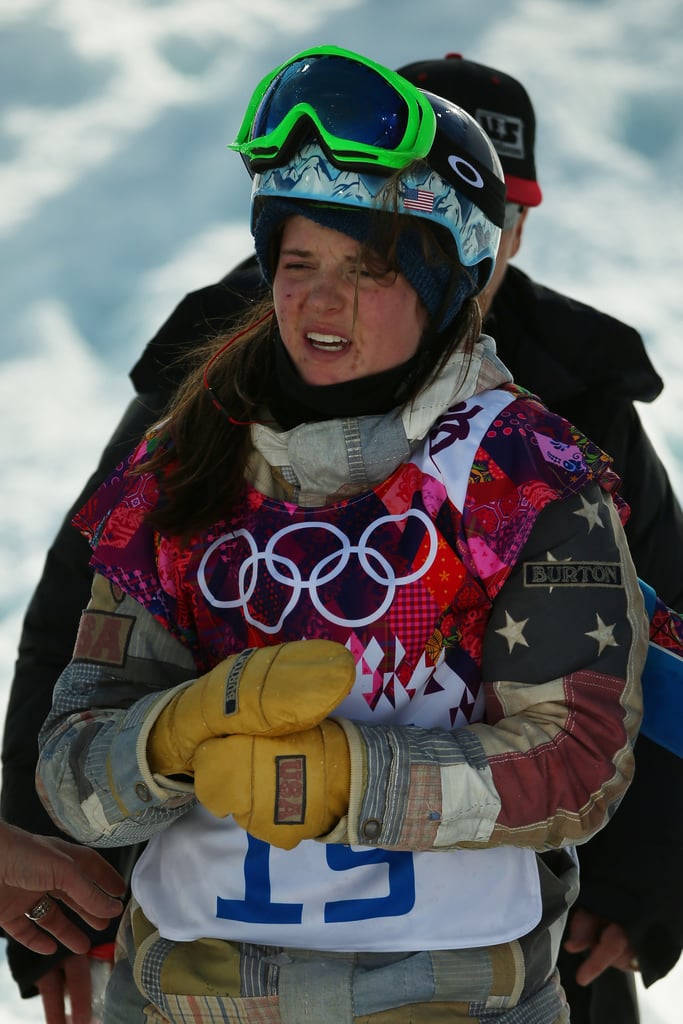 Just a few minutes before she was scheduled to compete, US snowboarder Arielle Gold had to pull out of the half-pipe event; she experienced a bad shoulder injury during training. She was the youngest member of the US team and a real contender for medal, so it was a bummer to learn she didn't have a shot to compete. I hope to see Arielle bring it in 2018!
— Lizzie Fuhr, assistant editor
Women's Bobsled Team Loses by a Hair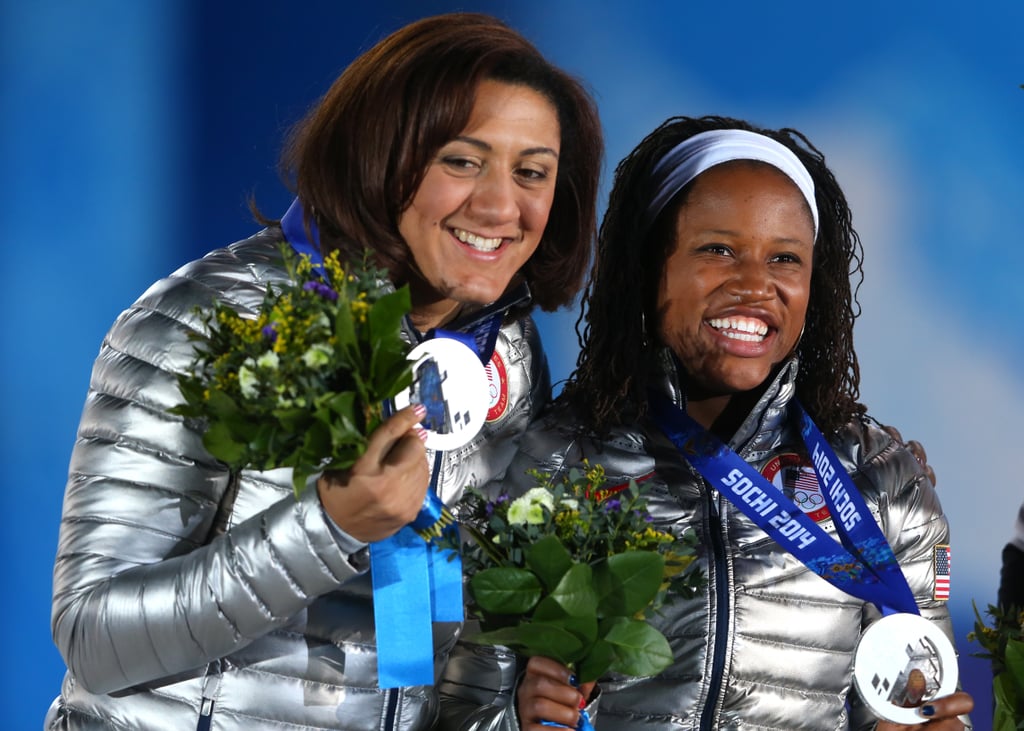 Canada's Kaillie Humphries and Team USA's Elana Meyers trained alongside each other this Summer, but when it came down to the finals in Sochi, Elana Meyers and teammate Lauryn Williams lost out to the Canadian duo of Humphries and Heather Moyse by just 0.10 seconds!
Team USA ended up taking home both the silver and bronzes medals for the women's bobsledding event — not too shabby! — but I couldn't help feeling a little deflated after that oh-so-close finish.
— LF
Bode Miller Moved to Tears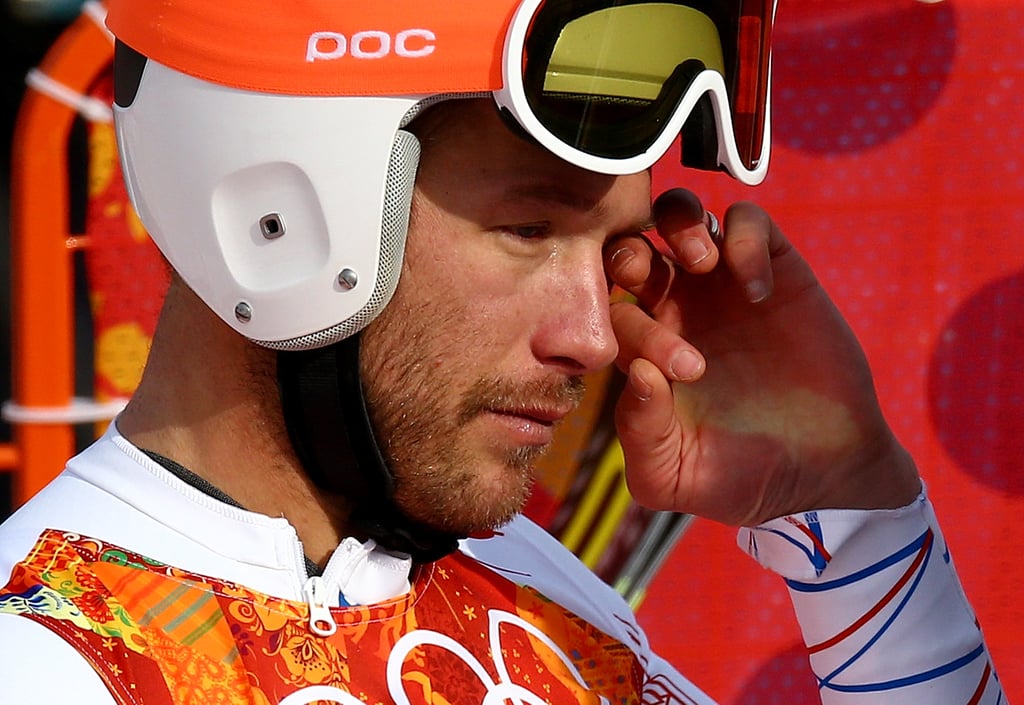 It's been a rough Olympic ride for daredevil skier Bode Miller. Heck, it's been a rough year for him. When he was interviewed after tying for the bronze in the super-G competition (and becoming the oldest man to ever medal in an alpine skiing event in the Winter Games), it was beyond uncomfortable to see NBC's Christin Cooper continue questioning him [3] after the tears began. Cooper brought up the recent death of Bode's brother, and his emotions took over. Later Bode graciously defended Christin, saying, "My emotions were very raw. She asked the questions that every interviewer would have; pushing is part of it. She wasn't trying to cause pain."
Citing an ongoing knee injury, Bode pulled out of the giant slolom race [4], the last alpine skiing event of the games.
— SM
Shani Davis Fails to Three-Peat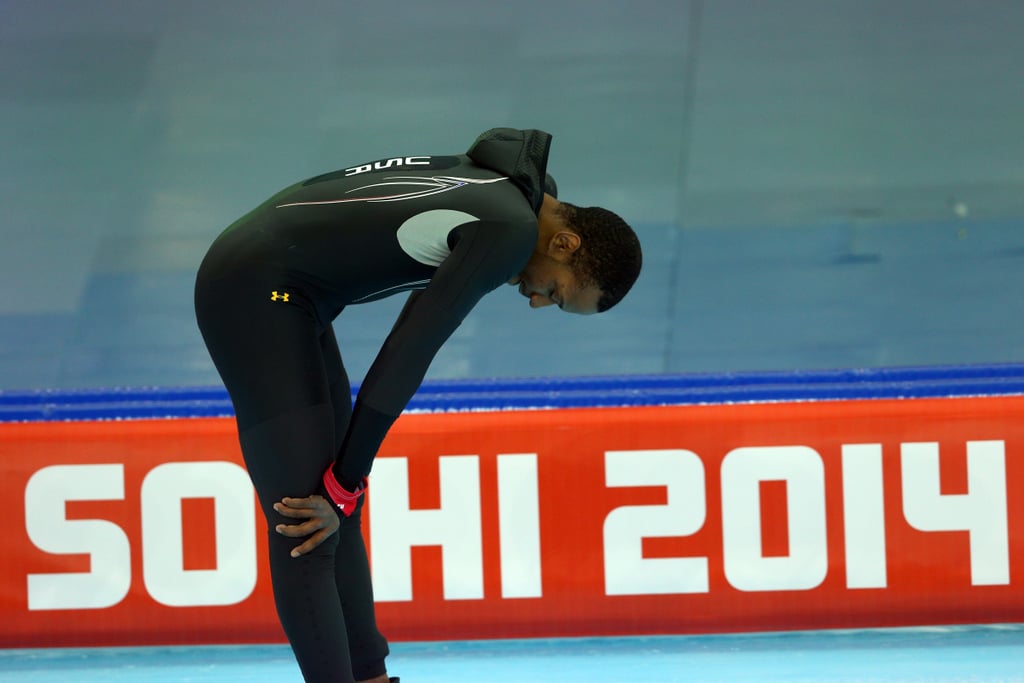 While Shani Davis arrived at Sochi as a the gold-medal favorite, the speedskater finished his fourth Olympics empty-handed. His eighth-place finish in the 1,000-meter was the highest he placed in all of this short-track events and was especially surprising considering he was positioned to win his third Olympic gold in the race. Not only that, but Team USA failed to medal in speedskating for the first time since 1984. Whether faulty Under Armour uniforms or racing at sea level [5] were the reasons for not winning any medals this time around, I felt Shani and his fellow teammates' frustration and disappointment.
— Leta Shy, associate editor
No Medals For US Skating Ladies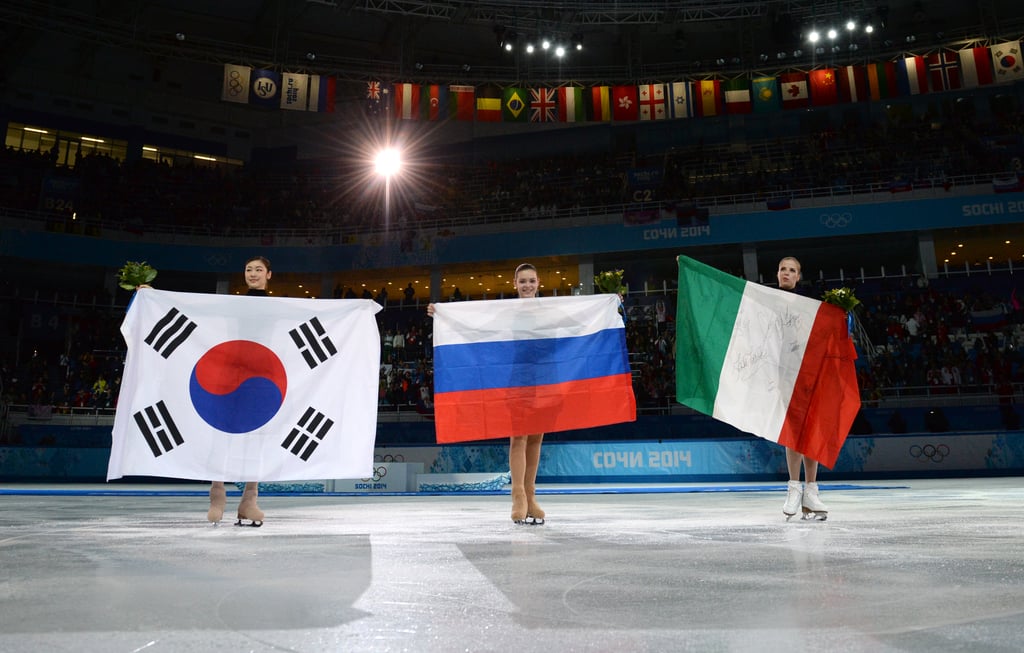 While there were some truly awe-inspiring performances by all of the women competing in ladies' figuring skating [6], we were bummed to see no US presence on the podium — Gracie Gold [7] was just so close! While there have been some rumors of cheating [8], there's no denying that all of the women who competed did a remarkable job.
— LF
Losing to Canada Again — Twice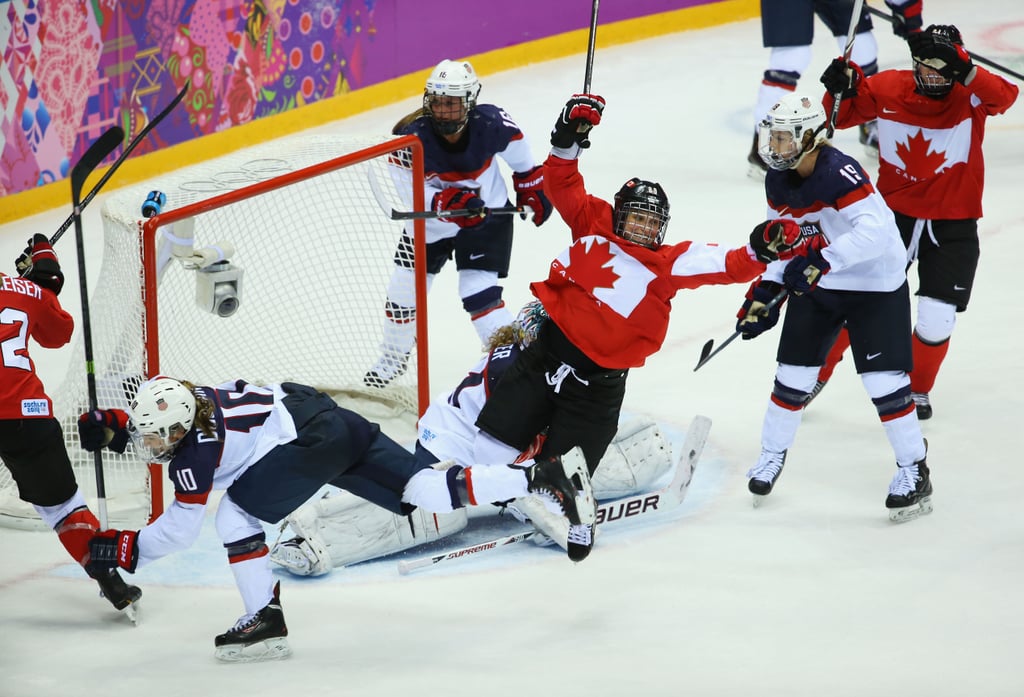 It's been a long time rivalry for both US hockey teams. We wanted to set the record straight after Vancouver, where the women took silver to Canada's gold and the men did too. This time around, the US women fought hard but ended up losing in overtime and are bringing home the silver again. I look forward to the rematch in 2018.
As for the men, they lost to Canada in the semifinals. It was a shut-out, 1-0. And with that one goal, the US plans for gold were squashed once again by our neighbors to the north. Here's to looking for a victory and a bronze medal in the matchup against Finland.
— SM