Smoothies are one of the easiest (and most delicious) ways to offer your body the nutrients it needs quickly. But if you're simply blending fruit and ice together for breakfast, it's time to build a stronger smoothie! All five of these tasty options offer more than 13 grams of protein per serving, making them great breakfast options — especially if you moved through a tough morning workout.
Photo: Leta Shy
Pear-Berry Smoothie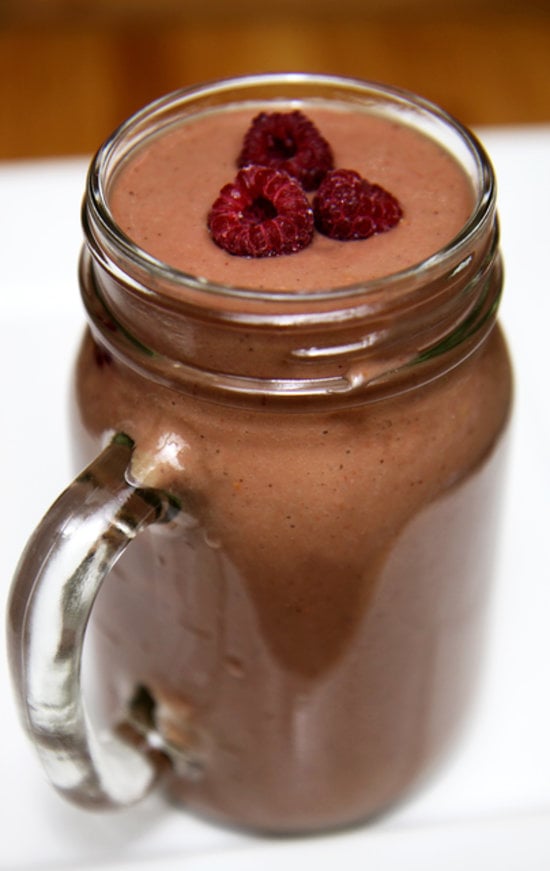 For a tangy breakfast that keeps hunger at bay, try this pear-berry weight-loss smoothie [1] that's full of fiber and protein. It's packed with produce like raspberries, kiwis, and pears to keep things tasting delicious and refreshing.
Total protein: 13 grams
Photo: Jenny Sugar
Papaya Mint Smoothie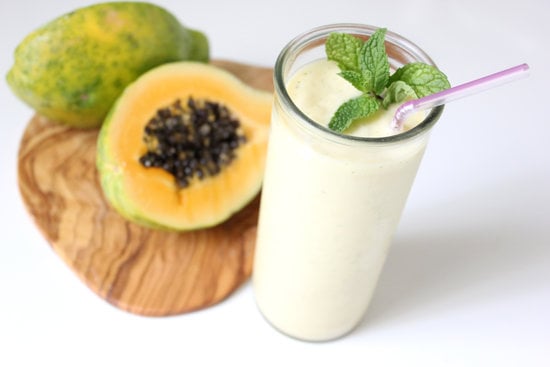 Nearly every ingredient in this tropical smoothie recipe [2] is good for your gut: papaya helps you debloat and relieves constipation, Greek yogurt offers healthy probiotics for your system, and ginger and mint help calm any stomach upsets. It even has a splash of lemon juice to help flush out toxins.
Total protein: 14.7 grams
Photo: Leta Shy
4-Ingredient Vanilla "Milkshake"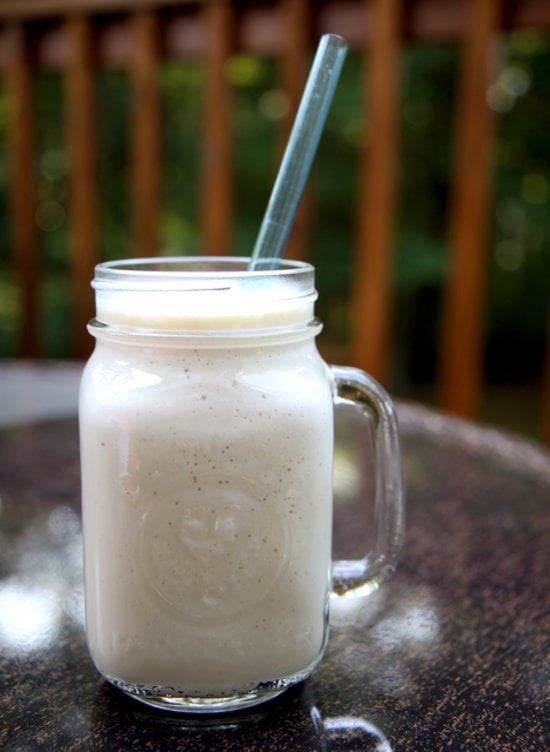 You might be surprised at the secret high-protein ingredient in this vegan smoothie [3]: it's tofu! When blended with fruit, it tastes sweet and offers a creamy consistency similar to Greek yogurt. Try it out for yourself.
Total protein: 17.4 grams
Photo: Jenny Sugar
Apple Cinnamon Smoothie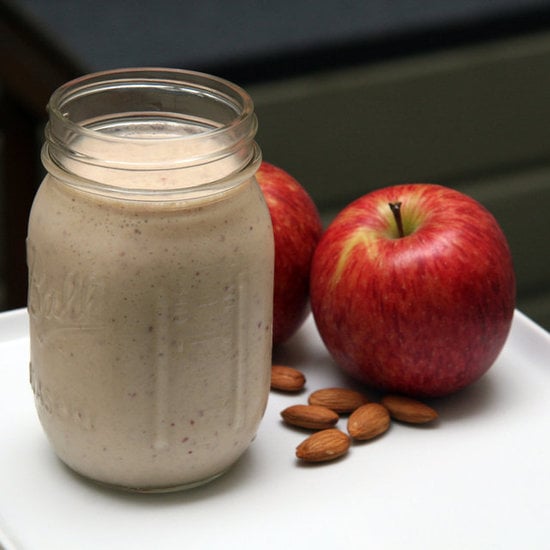 With only a handful of ingredients needed, Harley Pasternak's apple cinnamon smoothie [4] is deceptively simple to make and big on protein, calcium, fiber, and vitamins — the perfect way to start a morning. The smoothie itself has the perfect amount of sweetness, and the tiny addition of cinnamon gives it a spicy kick.
Total protein: 23.7 grams
Photo: Michele Foley
Flat-Belly Smoothie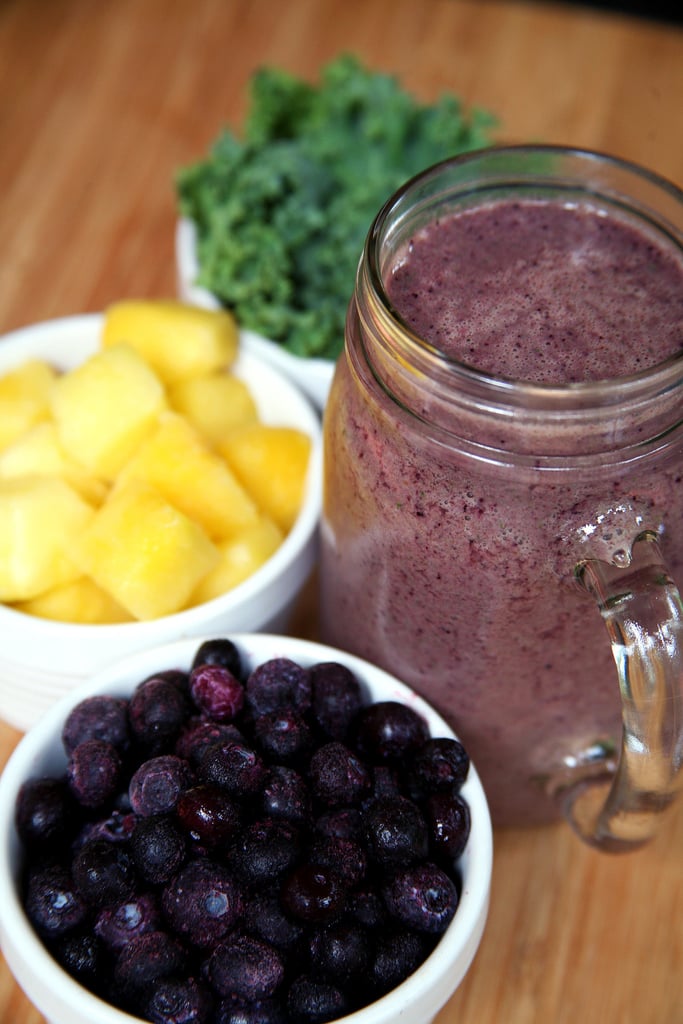 Sip on this deliciously sweet smoothie [5] packed with ingredients that fight belly fat and reduce bloating — all for under 300 calories. The combination of Greek yogurt and almond butter brings the surprisingly high protein content to your glass.
Total protein: 13.4 grams
Photo: Jenny Sugar