High-Protein Soups
10 Grams or More! Fall Soups With Sky-High Protein
Like us on Facebook
A healthy and hearty soup is a perfect weeknight supper, and these recipes are just as delicious as leftovers the next day. If you're trying to squeeze in a strength-training session, you'll be glad to know that all of these soups have more than 10 grams of protein — the ideal amount to help your muscles refuel and recover. This way you can run to the gym and have the perfect lunch waiting for you at work.
White Bean Pesto: 10 grams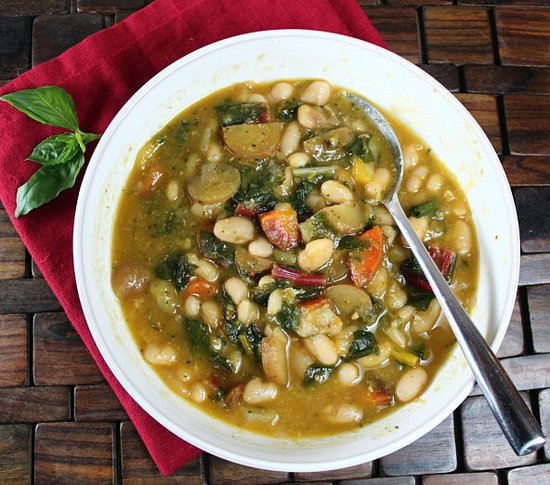 Italian soup lovers will love this recipe. Potatoes and beans add bulk to the pot, while carrots and rainbow chard bring a pop of color to this white bean pesto soup. The soup requires about an hour of cooking time, and it offers nine grams of fiber and less than 230 calories per serving.
Cheddar-Cauliflower Soup: 12.7 grams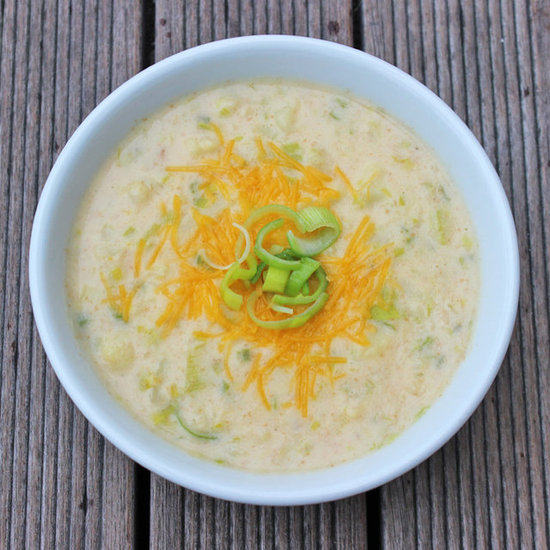 Most cheesy soups are known for being creamy and rich but also come with a lot of calories and saturated fat. For a lighter and creative twist on this favorite, try this quick and decadent cheddar-cauliflower soup. Just be sure to set your leftovers aside for tomorrow; this soup is that good.
Black Bean and Sweet Potato Soup: 12.3 grams
Love classic black bean soup? Try this two bean soup that also brings seasonal sweet potatoes to the mix. A healthy serving of this hearty soup is less than 300 calories per serving.
Tomato Lentil Soup: 14.7 grams
Red lentils are high in fiber, which, in combination with the protein they provide, keep you feeling fuller for longer. Make this healthy spin, lentil tomato soup, for a light meal that won't leave you unsatisfied.
Spicy Chicken Chili: 18.4 grams
This high-protein spicy chicken chili seriously hits the spot and brings the heat during a cold night. Substituting ground chicken for beef brings the same traditional flavors and textures of the classic chili you crave — just lightened up for your healthy diet.
Vegan Split Pea: 24.2 grams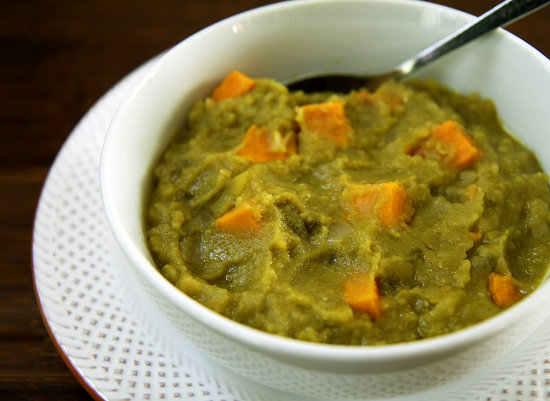 Contrary to popular belief, sky-high protein can come from a veggie soup! Omit the traditional meat, and make this vegan split pea soup with celery and sweet potatoes for a delicious twist. This recipe needs to simmer for a couple hours (so make it on the weekend!), and it's less than 400 calories per bowl.