Staying away from foods that bloat your belly [1] before the beach is helpful, but a girl's got to eat. Grabbing goods from the market is always an available option, but packing some homemade snacks that are easily transportable to the sea can be a real treat. Here are a few ideas we love for picnic-friendly healthy beach eats.
Source: Jenny Sugar and Gastrawnomica [2]
Roasted Edamame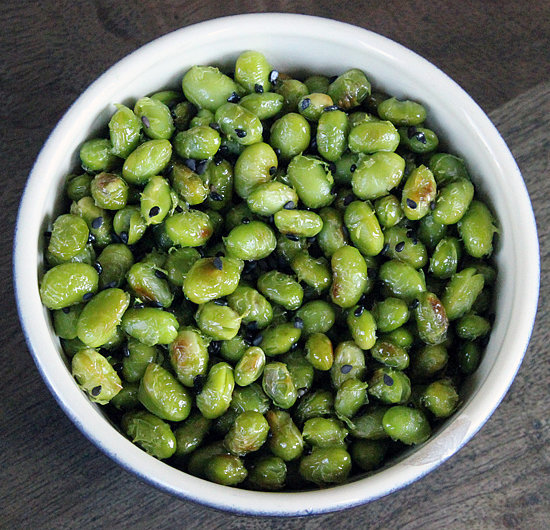 If you're not a fan of chickpeas, then go for roasted edamame [3] instead. Simply steaming it is delicious, but for a little extra crunch and flavor, roast up these fiber-filled soybeans and sprinkle them with black sesame seeds.
Photo: Lizzie Fuhr
Tuna-Stuffed Tomatoes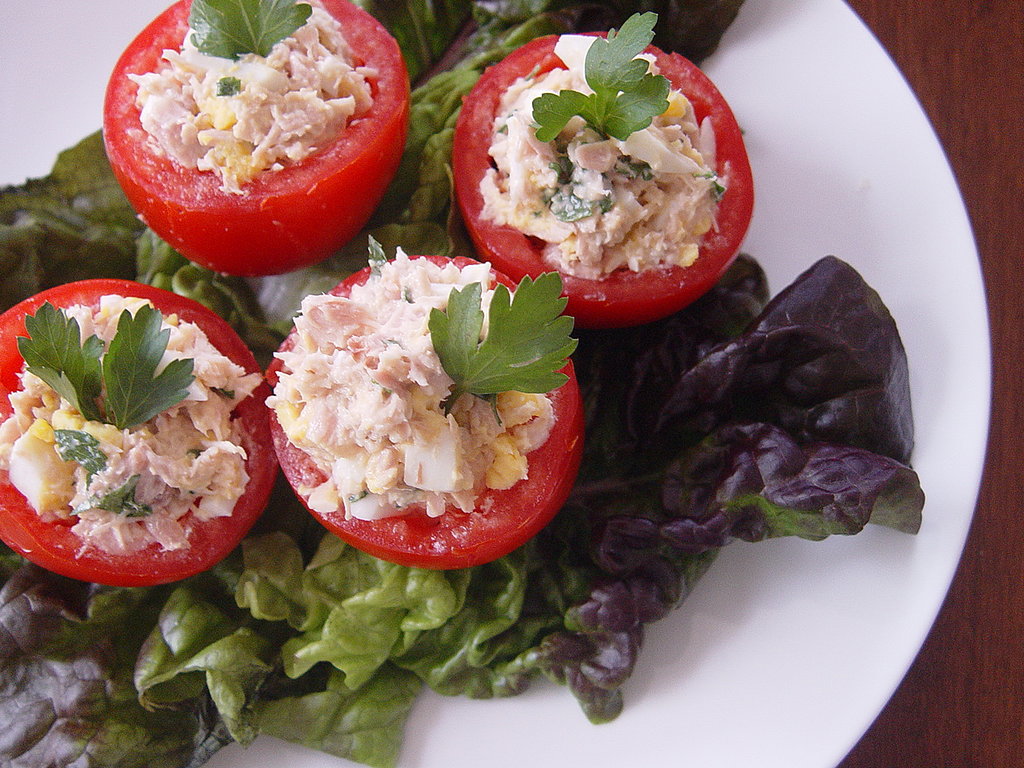 A classic Italian beach eat, tomates rellenos, or stuffed tomatoes, with tuna is a protein-packed and low-carb snack to enjoy at the beach. For the healthiest version that doesn't lose any flavor, try this light tuna salad recipe [4]. Core the tomatoes before you leave home, and spoon in the tuna salad before you bite.
Source: Flickr user From Argentina With Love [5]
Crispy Kale Chips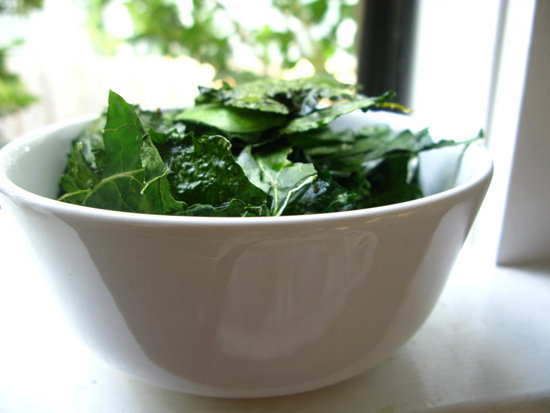 Forget the days of greasy potato chips. Pack up some homemade baked kale chips [6] in order to get your green on without sacrificing any crunch.
Photo: Michele Foley
Cooling Dip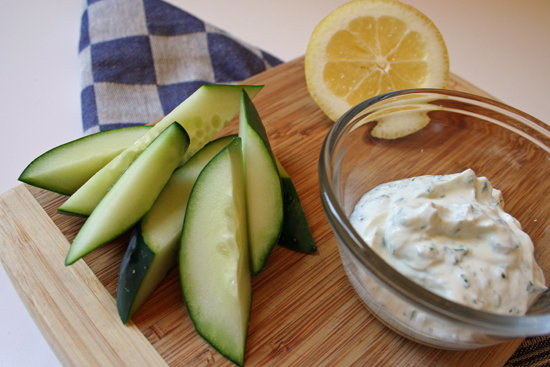 The traditional recipes for ranch dip can be calorie-laden and leave you feeling heavy, but subbing in Greek yogurt keeps this creative ranch dip [7] equally cooling and creamy. Pack up the components in two separate containers, so you'll be ready to take a dip whenever the mood strikes.
Photo: Anna Monette Roberts
Make Your Own Trail Mix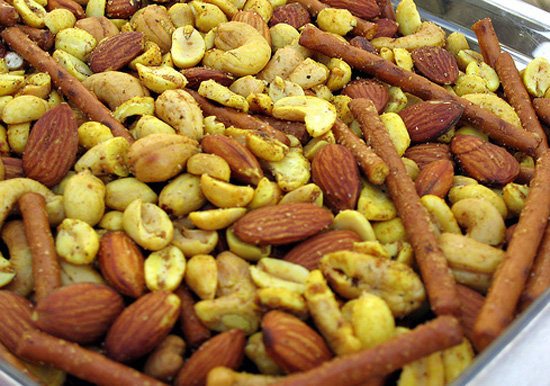 Trail mix is a seemingly healthy snack choice, but sometimes the prepackaged stuff can be full of extra sodium and sugar. Make your own trail mix [8] before you head to the beach. This way you can customize it exactly to your tastes.
Source: Flickr user sleepyneko [9]
Summer Berries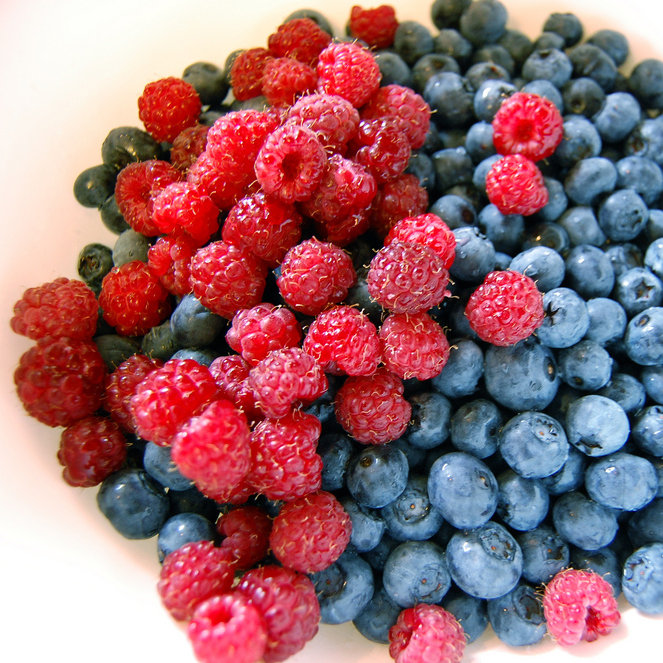 While fresh fruit is a tasty snack, some of our Summer favorites are not as easily portable or can get a little sticky. Popping fresh berries makes for a delicious treat without the hassle of cleanup.
Source: Flickr user kpwerker [10]
Strawberry Fruit Leather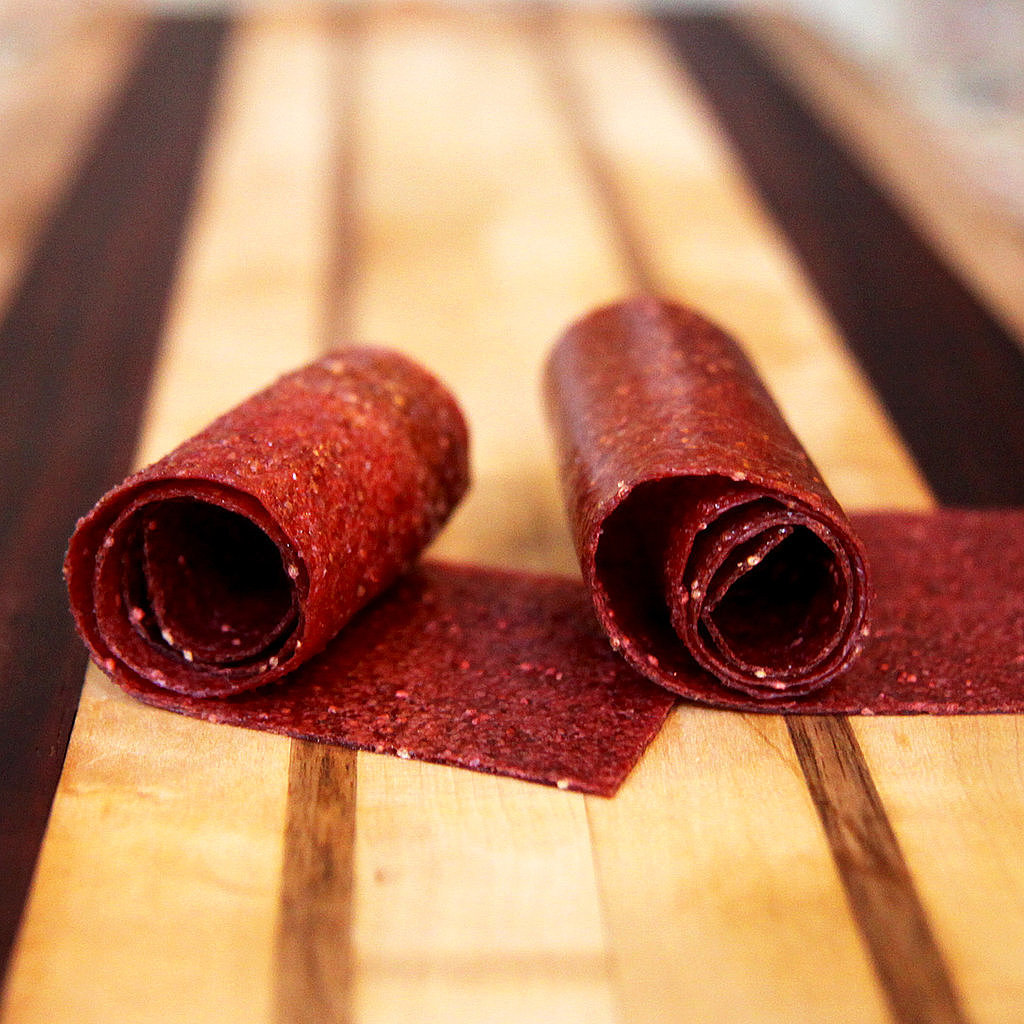 With a food processor, an oven, and a few hours to spare, you can skip the store-bought varieties and DIY [11] strawberry fruit leather [12] in your own kitchen. It's sweet, chewy, and all natural, so everyone will love snacking on this good stuff any time of day.
Photo: Jenny Sugar
Honey Roasted Chickpeas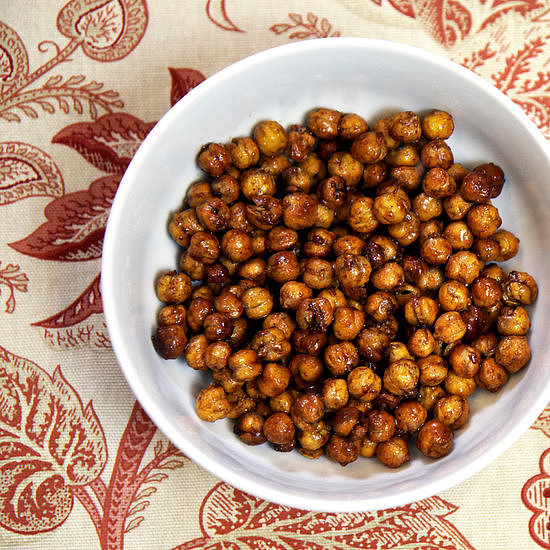 Love to crunch and munch on the beach? Make a bowl of sweet honey roasted chickpeas [13] to bring with you. You'll also be getting a welcome serving of fiber and protein.
Photo: Jenny Sugar
Tabbouleh Time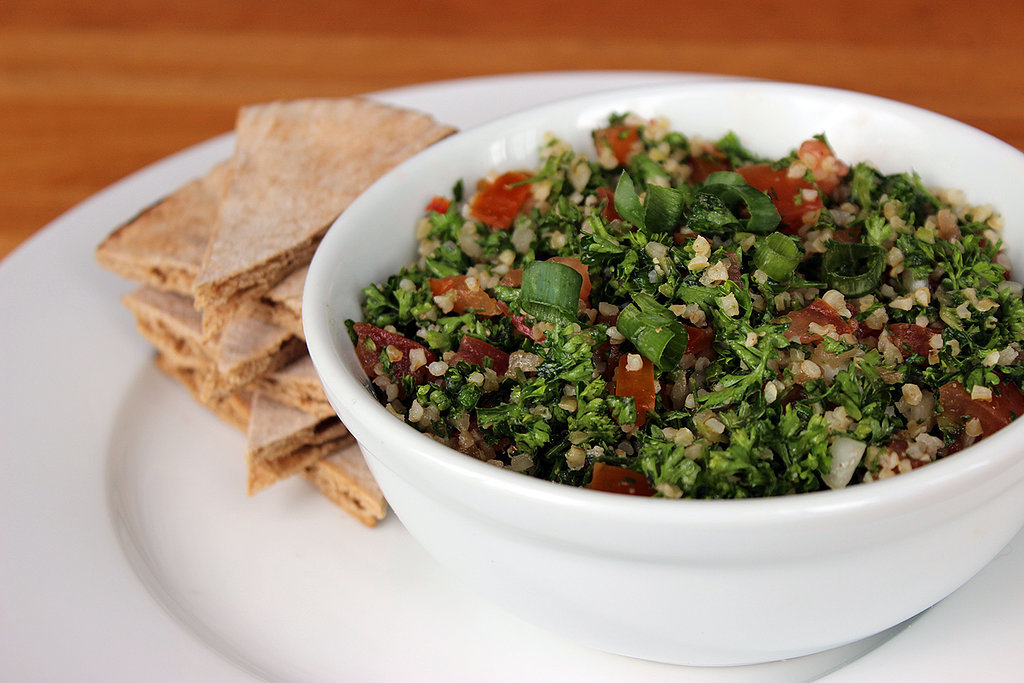 Cutting back on the oil and salt used in more traditional recipes allows the bright, natural flavors of this tabbouleh salad [14] to speak for themselves. Pack up a container of Tupperware with this salad, grab some whole-wheat pita, and you've got a perfect beach snack ready to go.
Photo: Lizzie Fuhr
Chocolate Hummus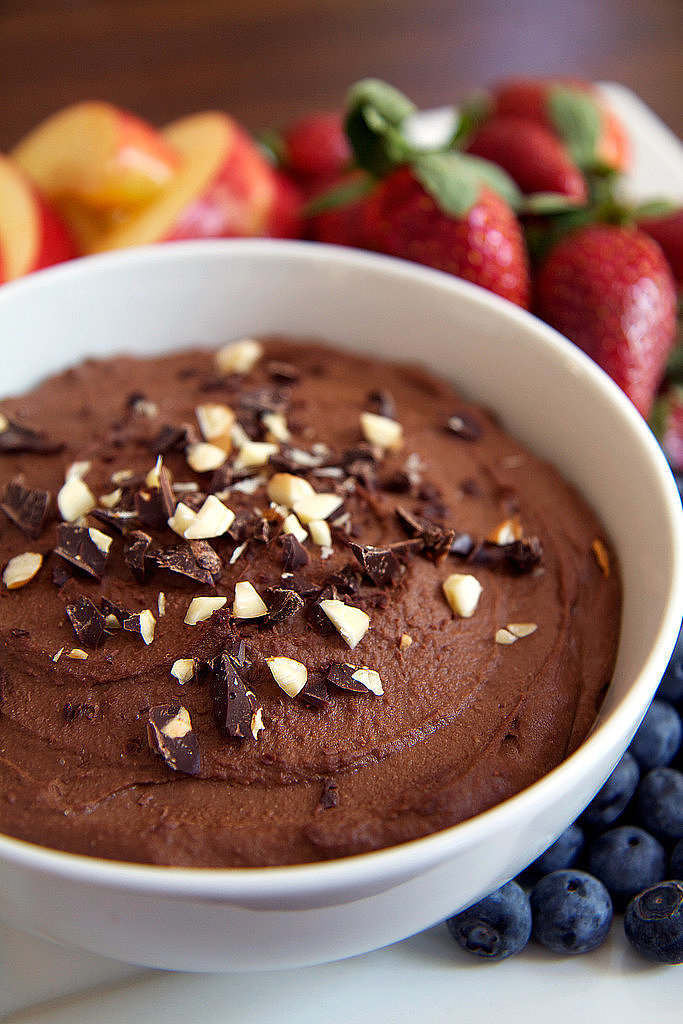 Instead of your standard Mediterranean flavors, try this smooth and creamy chocolate dip [15] for a change. Slice up crisp apples, pack up juicy strawberries, and enjoy a fiber-rich riff on chocolate mousse at the beach.
Photo: Jenny Sugar
Mango Red Pepper Salsa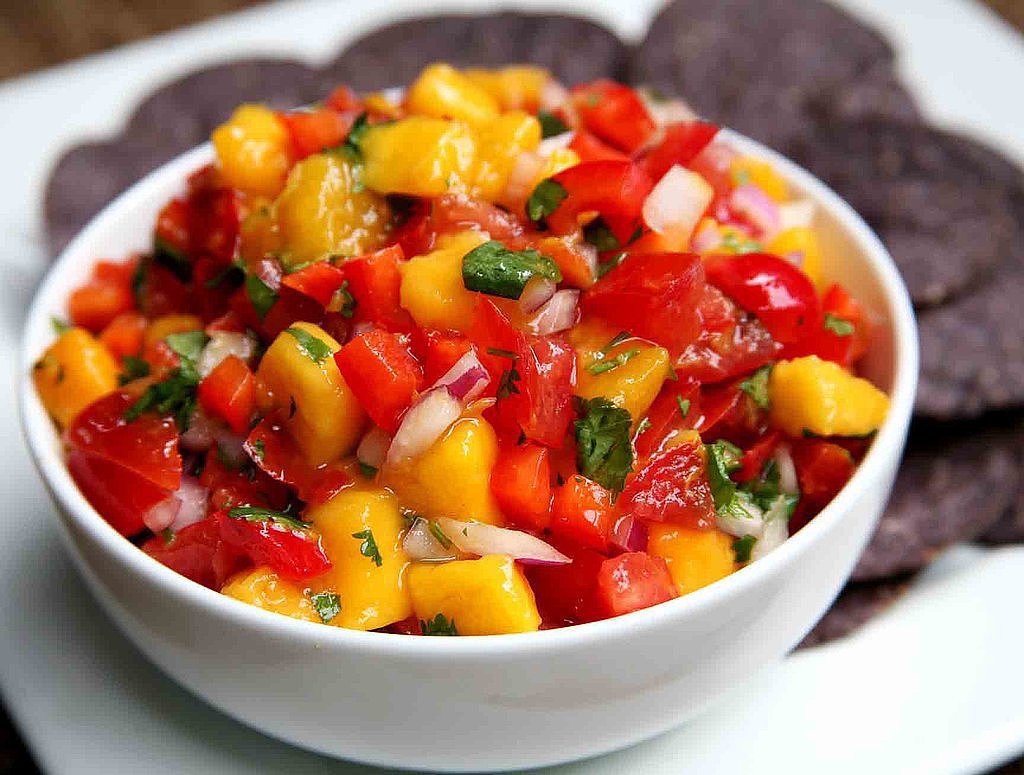 Is there anything better than snacking on salsa and chips outside? Instead of a sodium-laden jar from the store, take the time to chop up your own fruity, refreshing, and spicy mango and red pepper salsa [16] at home, and pack it up for your outdoor adventures.
Photo: Jenny Sugar
Guacamole Wraps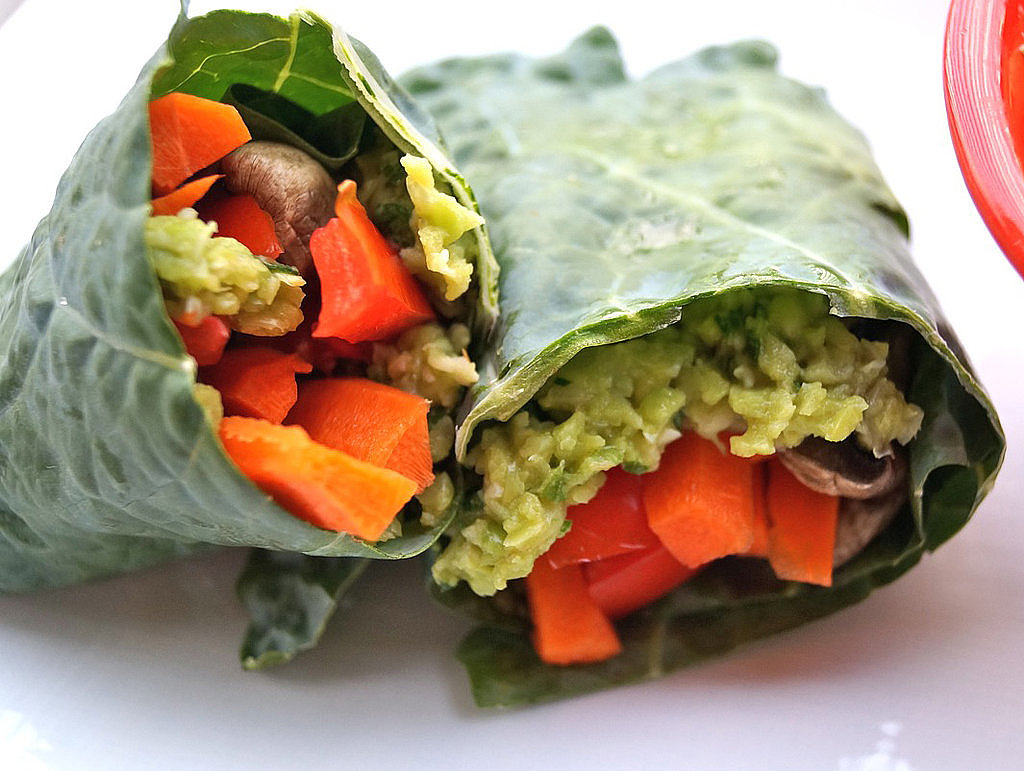 For a low-fat and protein-rich snack, look to this Paleo-friendly collard green guacamole wrap [17] that makes use of the leftover veggies hiding in your crisper. Sliced bread or a bun can change in texture as the day goes on, but the simple switch to a green-powered wrap will hold things up nicely throughout the day!
Source: Gastrawnomica [18]