Staying away from foods that bloat your belly [1] before the beach is helpful, but a girl's got to eat. Grabbing goods from the market is always an available option, but packing some homemade snacks that are easily transportable to the sea can be a real treat. Here are a few ideas we love for picnic-friendly healthy beach eats.
No-Cook Pasta Salad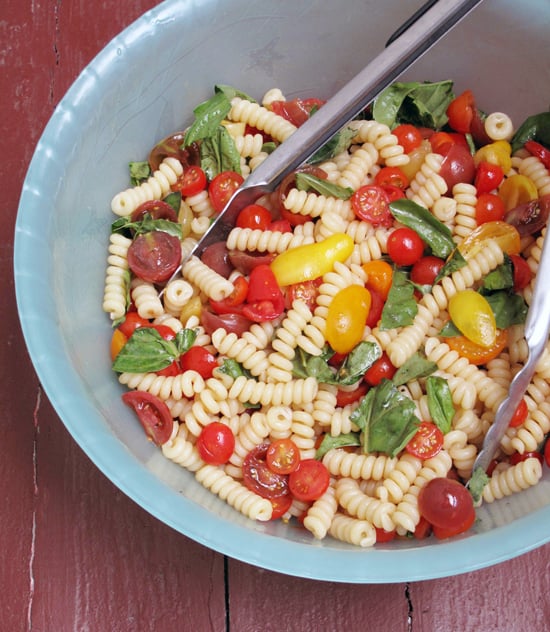 This light and refreshing pasta salad [2] is a perfect choice for beach eats. best of all, it requires no cooking, allowing you to quickly toss ingredients together before heading out for the day.
Smoky and Spicy Almonds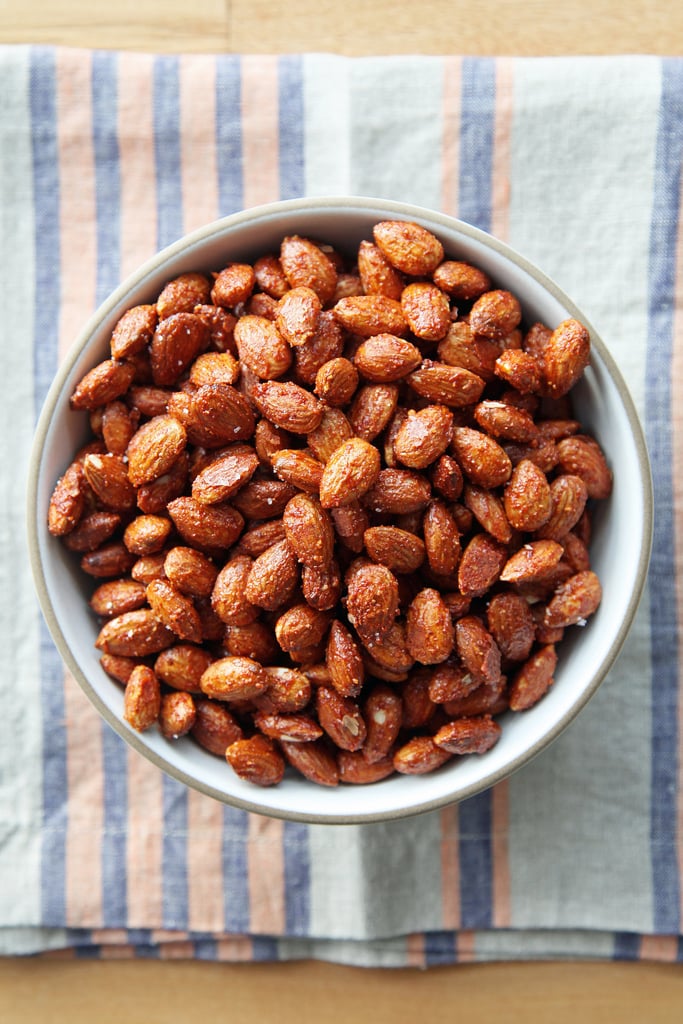 Smoky and salty all at once, these roasted almonds [3] are a snack that that's guaranteed to go fast among your crew and make a great stand-in for Doritos.
Beef Jerky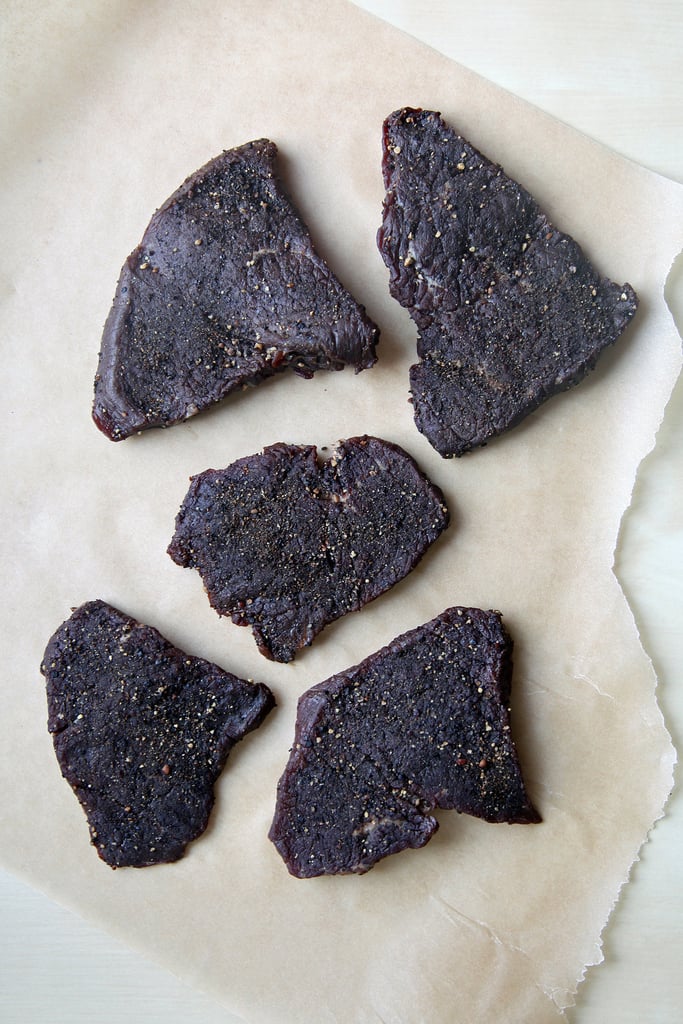 Full of protein, our homemade beef jerky [4] will help power you through the day. Cut back on salt by using low-sodium soy sauce, and ask your butcher to cut your beef to help cut down on prep time.
Sesame-Garlic Nori Chips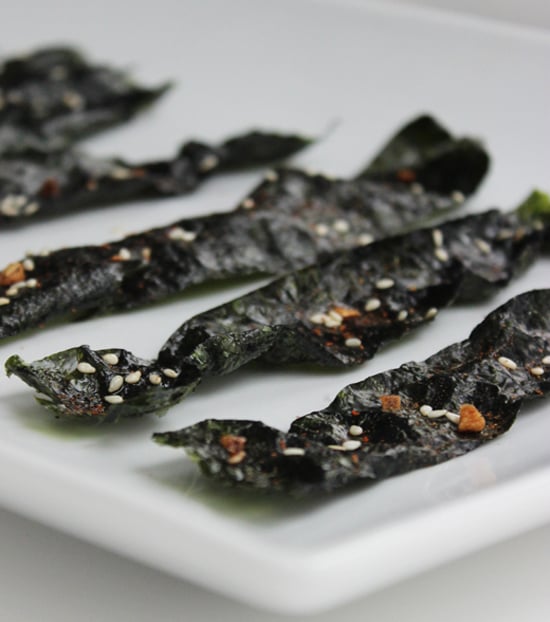 Crunchy, savory, and salty, these seaweed chips [5] are a great low-cal and Paleo snack choice for sunny days out.
Collard Green Wraps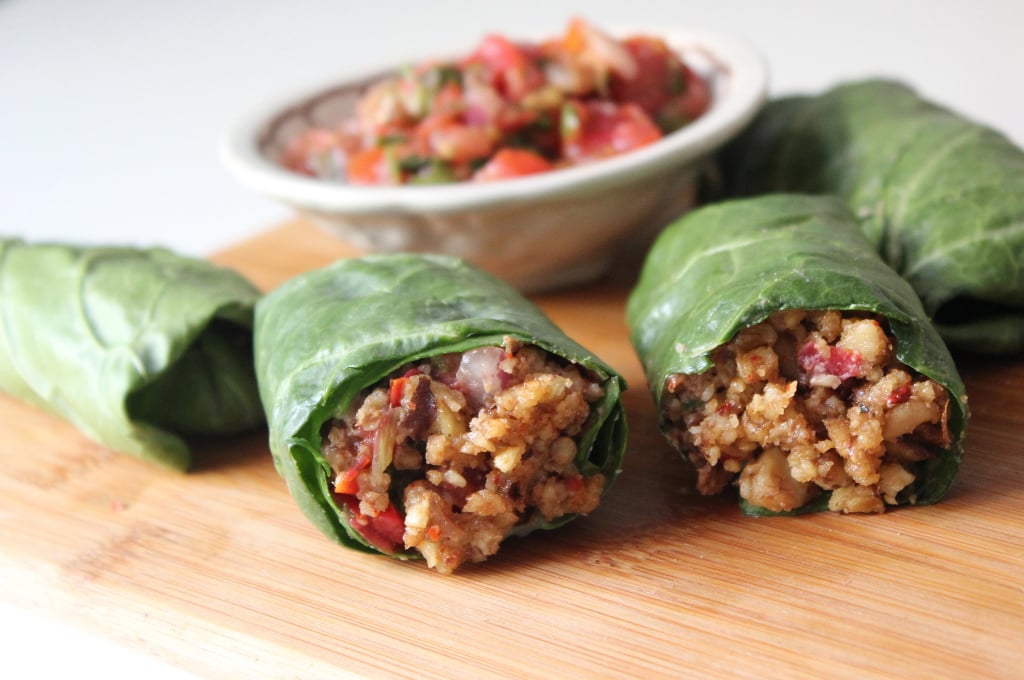 For a low-fat and protein-rich snack, look to this Paleo-friendly collard green wraps [6] that make use of the leftover veggies hiding in your crisper. Sliced bread or a bun can change in texture as the day goes on, but the simple switch to a green-powered wrap will hold things up nicely throughout the day!
Mango Red Pepper Salsa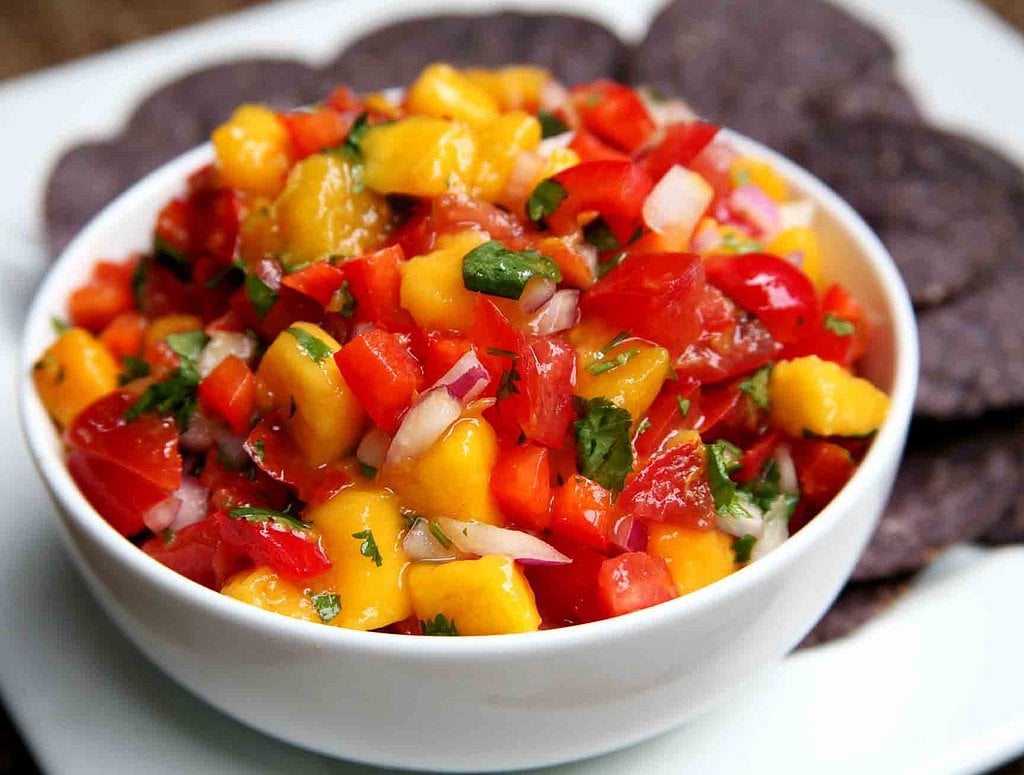 Is there anything better than snacking on salsa and chips outside? Instead of a sodium-laden jar from the store, take the time to chop up your own fruity, refreshing, and spicy mango and red pepper salsa [7] at home, and pack it up for your outdoor adventures.
Chocolate Hummus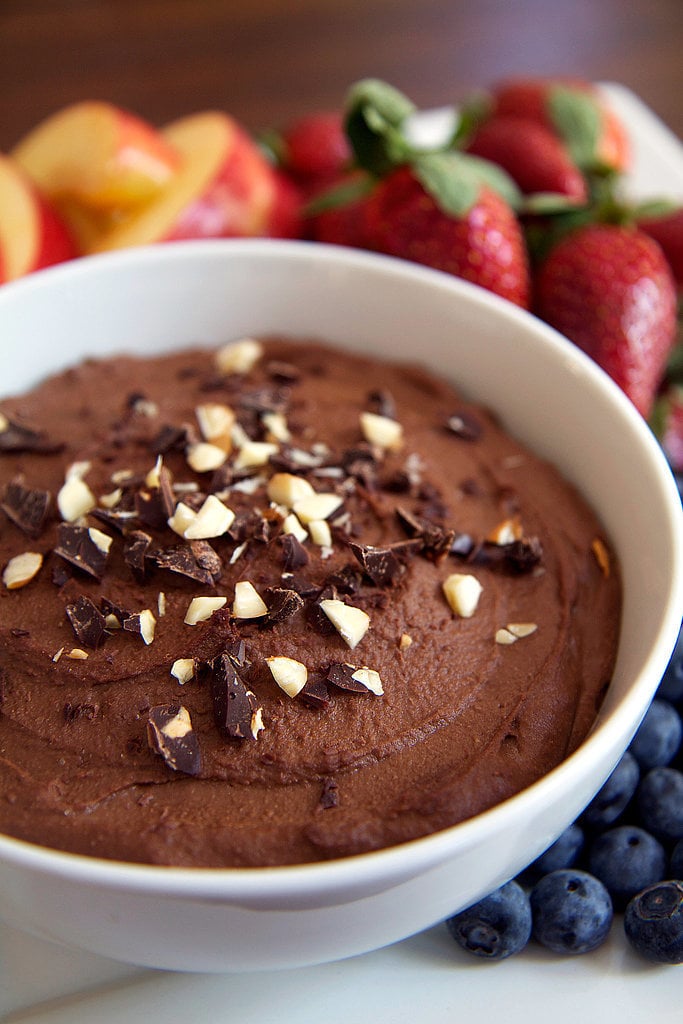 Instead of your standard Mediterranean flavors, try this smooth and creamy chocolate dip [8] for a change. Slice up crisp apples, pack up juicy strawberries, and enjoy a fiber-rich riff on chocolate mousse at the beach.
Tabbouleh Time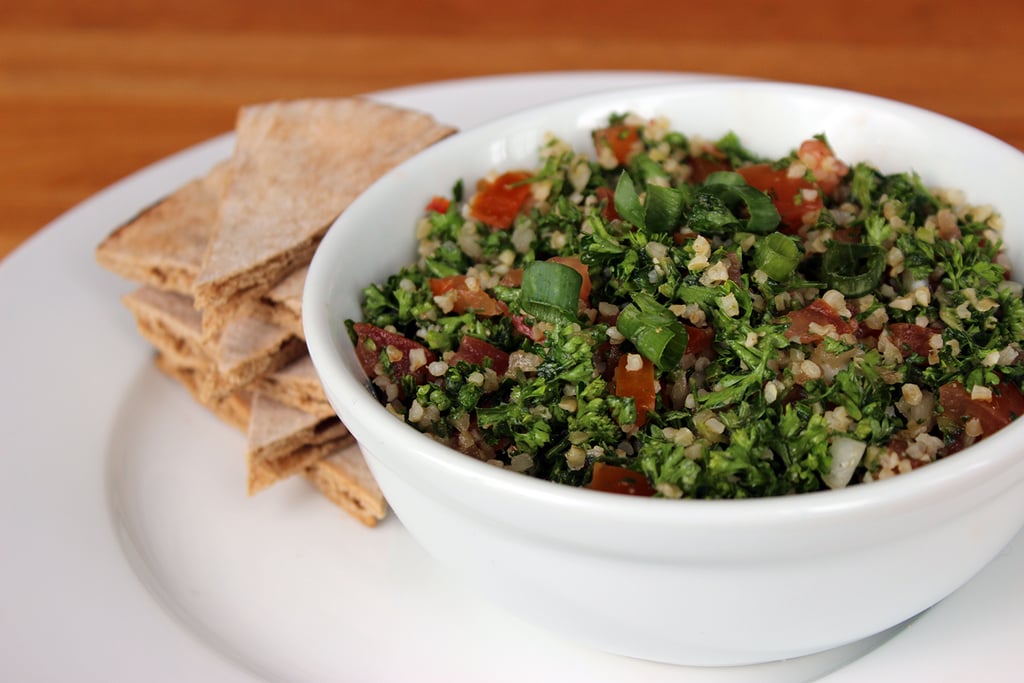 Cutting back on the oil and salt used in more traditional recipes allows the bright, natural flavors of this tabbouleh salad [9] to speak for themselves. Pack up a container of Tupperware with this salad, grab some whole-wheat pita, and you've got a perfect beach snack ready to go.
Honey-Roasted Chickpeas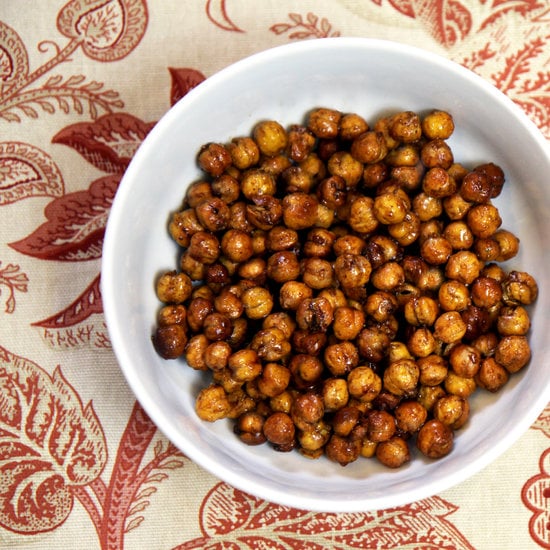 Love to crunch and munch on the beach? Make a bowl of sweet honey-roasted chickpeas [10] to bring with you. You'll also be getting a welcome serving of fiber and protein.
Strawberry Fruit Leather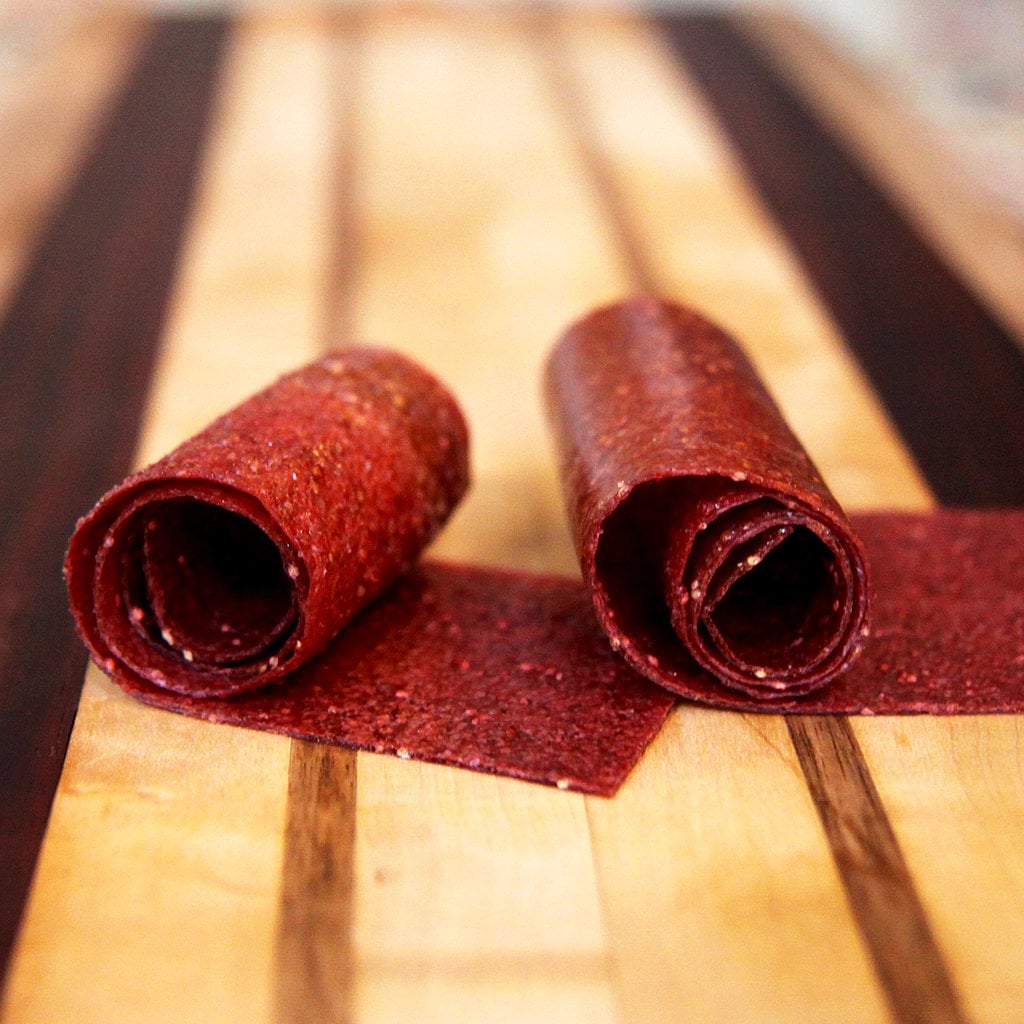 With a food processor, an oven, and a few hours to spare, you can skip the store-bought varieties and DIY [11] strawberry fruit leather [12] in your own kitchen. It's sweet, chewy, and all natural, so everyone will love snacking on this good stuff any time of day.
Summer Berries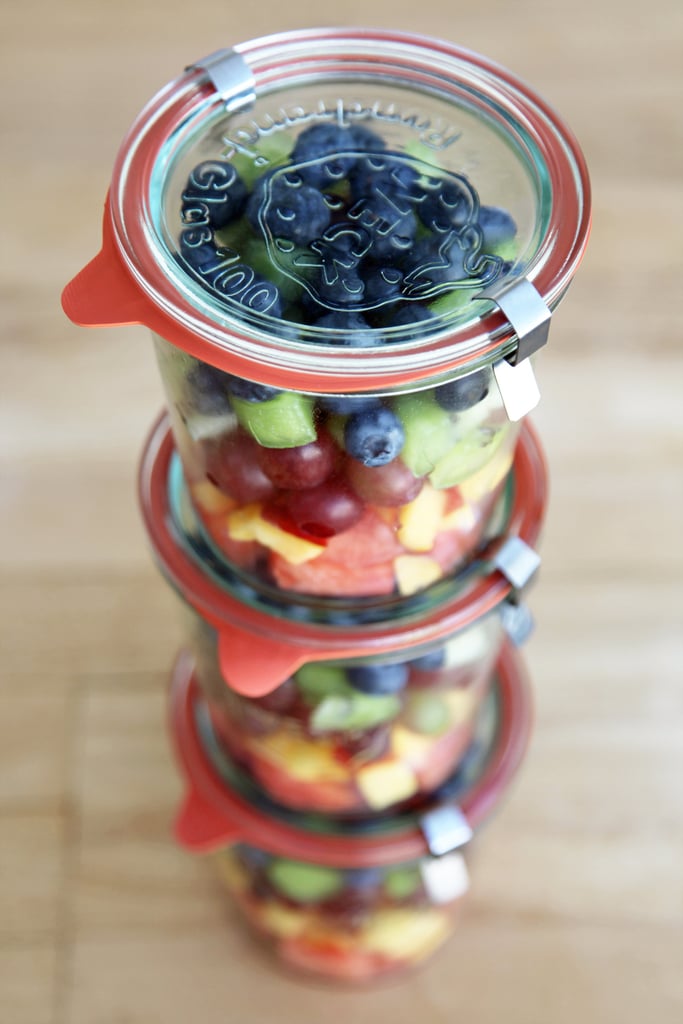 While fresh fruit is a tasty snack, some of our Summer favorites are not as easily portable or can get a little sticky. For an easy to-go snack, prep some fruit the night before for mini fruit salads [13].
Make Your Own Trail Mix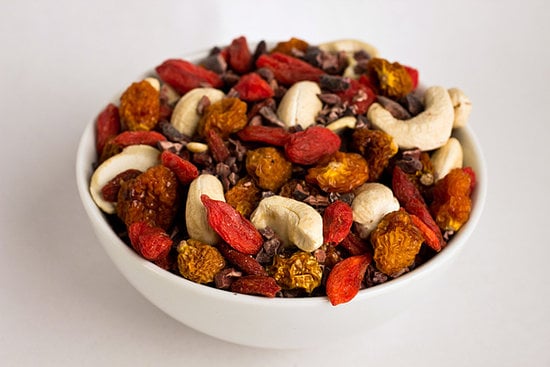 Trail mix is a seemingly healthy snack choice, but sometimes the prepackaged stuff can be full of extra sodium and sugar. Make your own trail mix [14] before you head to the beach. This way you can customize it exactly to your tastes.
Cooling Yogurt Dip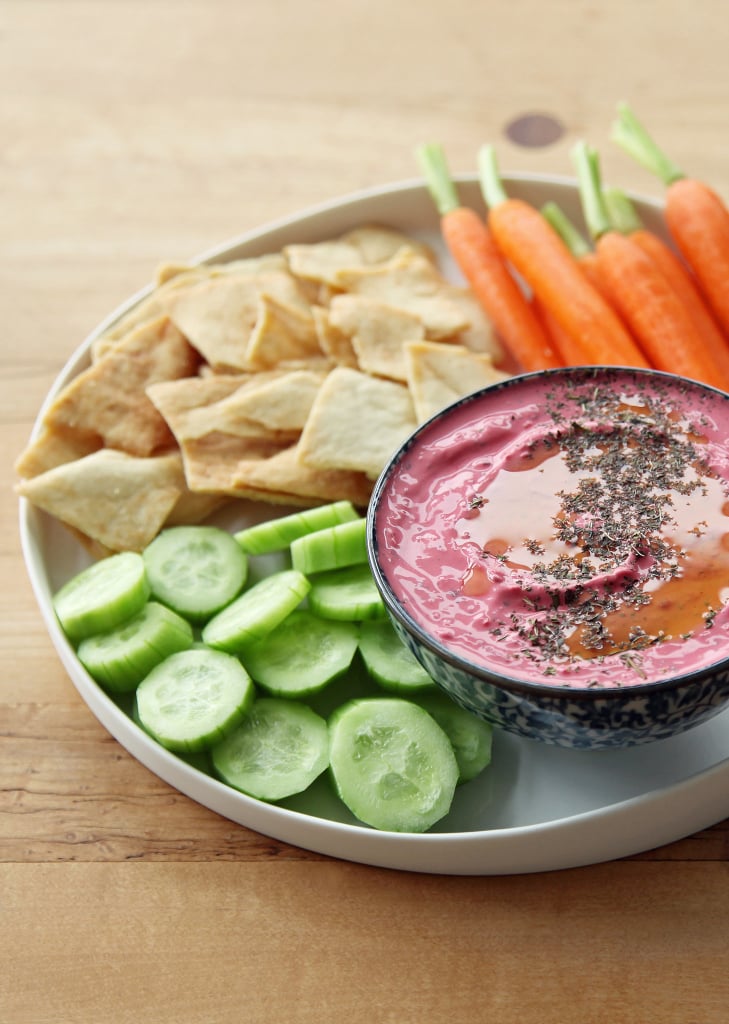 The traditional recipes for ranch dip can be calorie-laden and leave you feeling heavy, but subbing in Greek yogurt keeps this creative beet-mint yogurt dip [15] equally cooling and creamy. Pack up the components in two separate containers, throw the dip on ice, and you'll be ready to take a dip whenever the mood strikes.
Crispy Kale Chips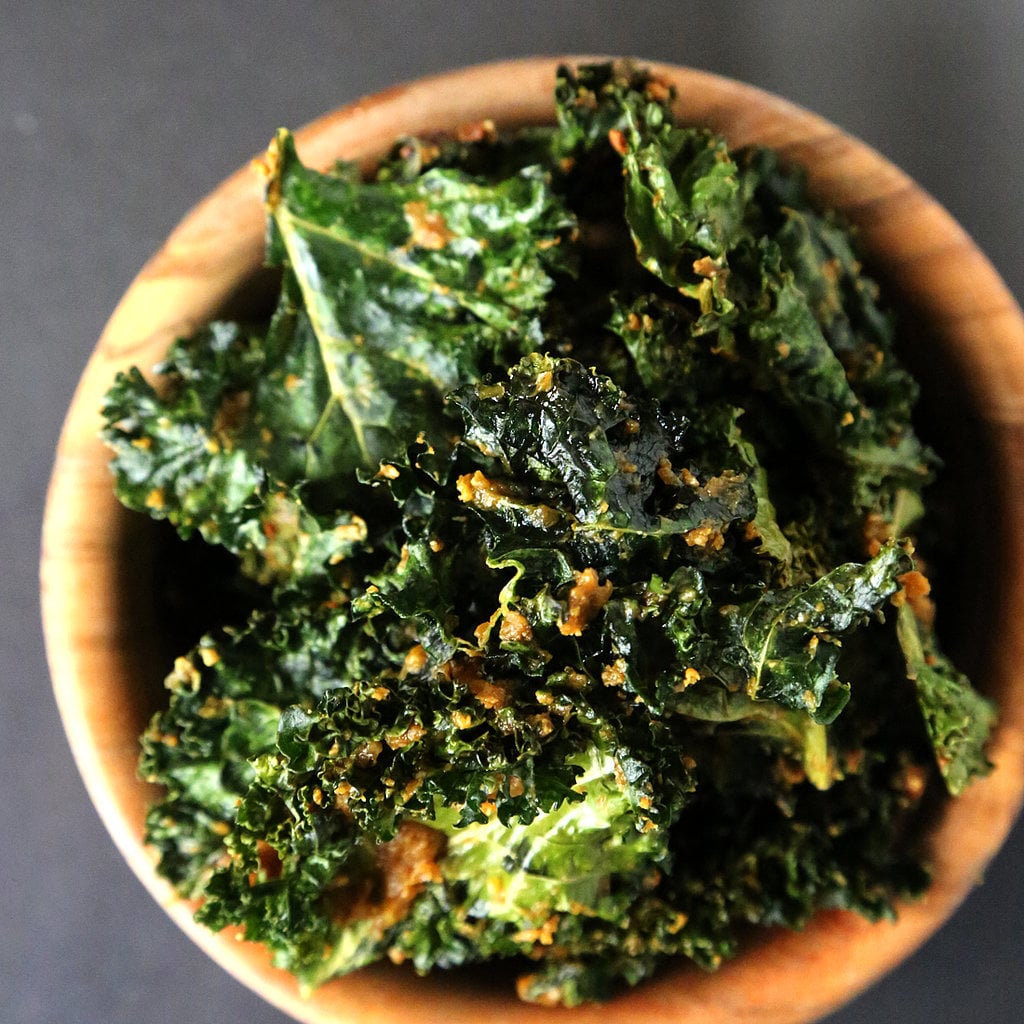 Forget the days of greasy potato chips. Pack up some homemade baked kale chips [16] in order to get your green on without sacrificing any crunch.
Roasted Edamame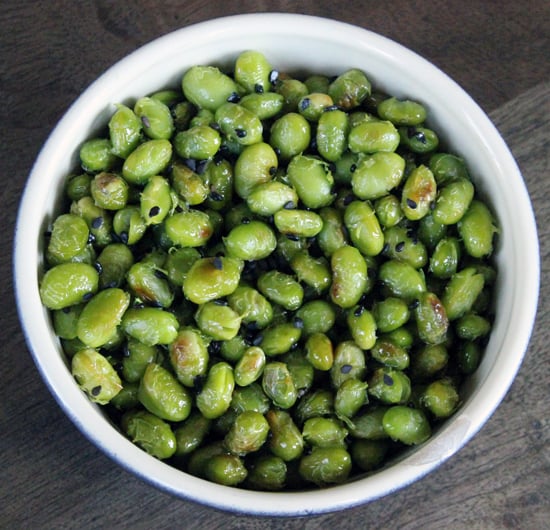 If you're not a fan of chickpeas, then go for roasted edamame [17] instead. Simply steaming it is delicious, but for a little extra crunch and flavor, roast up these fiber-filled soybeans and sprinkle them with black sesame seeds.