How Do You Feel About Offering Health or Fitness Advice?
Say you're eating lunch with a friend who's overweight. She's sipping a Diet Coke while dousing her salad in gobs of Ranch dressing, croutons, and shredded cheese. Would you politely offer some tips about how to make her meal lower in calories or would you keep your mouth closed? Offering health and fitness advice is a tricky thing. There's a fine line you can cross over, where you end up hurting her feelings instead of helping her become healthier.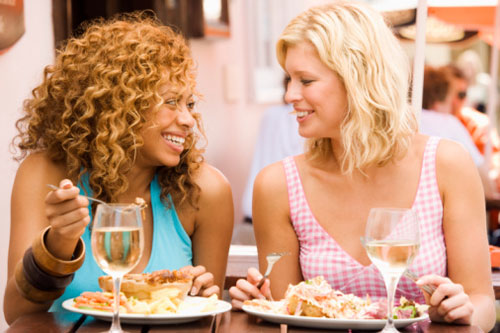 My rule is that I'll give advice to anyone who asks, and I'll also offer unsolicited advice to people I'm really close with (like my mother-in-law, who's been trying to lose weight ever since she gave birth to my husband). And being so obsessed with all things health and fitness, I've also been known to offer advice to strangers that I think they'd appreciate that I'm positive won't end up offending them.
What about you? Is it your duty to spread the word of health and fitness to the world, or are you careful about who you spread the word to?