Hummus is such a versatile and healthy food: serve with raw veggies, spread it on a sandwich, or smear it on grilled chicken for added protein. You can keep a store-bought tub in the fridge, but nothing compares to the taste of homemade hummus. If you're bored with the garlic and lemon flavor of traditional hummus [1], mix things up with one of these unique recipes.
Photo: Lizzie Fuhr
Spicy Black Bean Hummus
For a fiber-packed snack that pairs perfectly with crackers or veggies, whip up a batch of this spicy black bean hummus [2]. Jalapeño adds a delicious kick that is sure to please.
Photo: Jenny Sugar
Green Hummus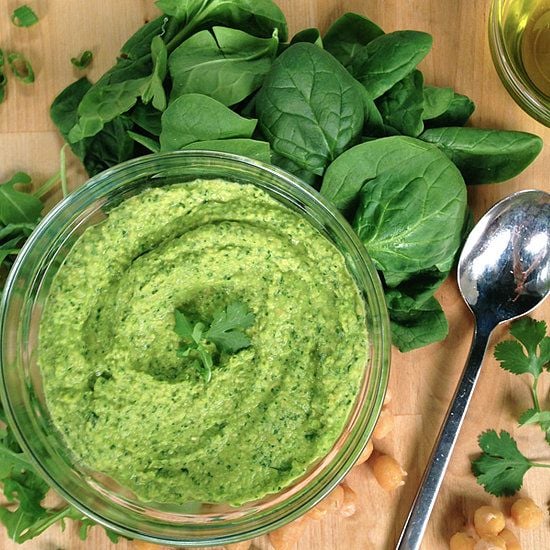 Trying to squeeze in some extra greens? This green hummus [3] is packed with spinach, arugula, and cilantro and makes for a refreshing spin on your favorite dip.
Photo: POPSUGAR Studios
Coconut Curry Hummus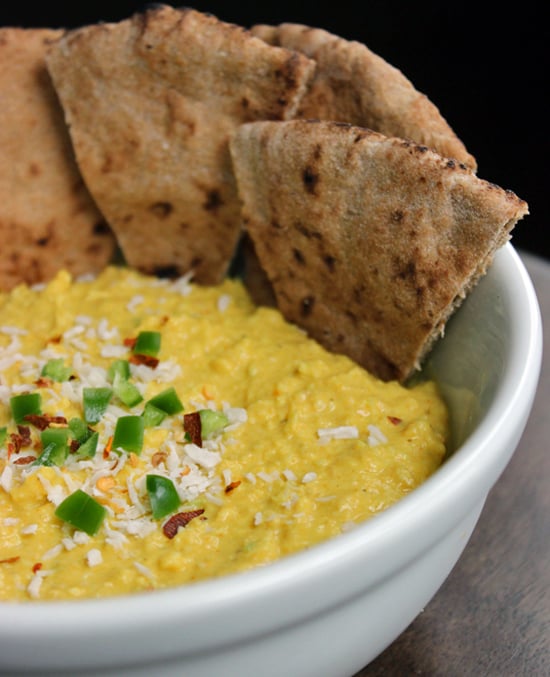 Enjoy a Thai twist on hummus with this coconut curry recipe [4]. The combination of sweet, tangy, and spicy flavors offers an exciting alternative to the traditional recipe.
Photo: Lizzie Fuhr
Smoky Chipotle Hummus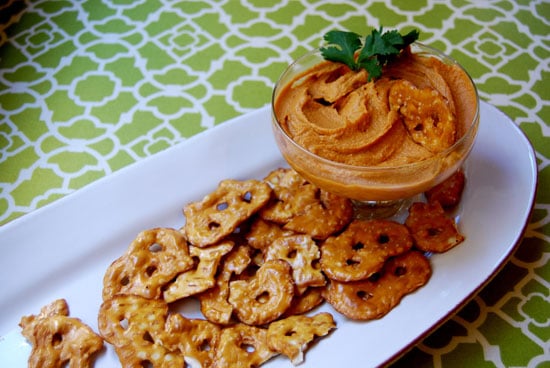 Try this spicy chipotle twist on the classic hummus dip [5], made with sun-dried tomatoes, cilantro, and roasted red peppers.
Photo: POPSUGAR Fitness
Chipotle Hummus Dressing
Break away from your hummus rut and get creative! This chipotle hummus dressing [6] tastes delicious on your favorite salad and is a great healthy alternative to other creamy dressings like ranch.
Photo: Leta Shy
Edamame Hummus
Skip the chickpeas and use protein-packed edamame and peas to make this vibrant-colored hummus dip [7].
Photo: Nancy Einhart
Roasted Tomato Hummus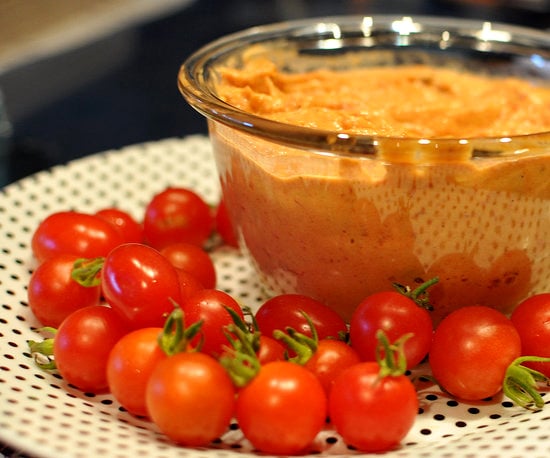 Colorful and summery, use the bounty from your garden to make this roasted tomato hummus [8].
Source: POPSUGAR user Elisabeth [9]
Vegan Broccoli "Cheeze" Hummus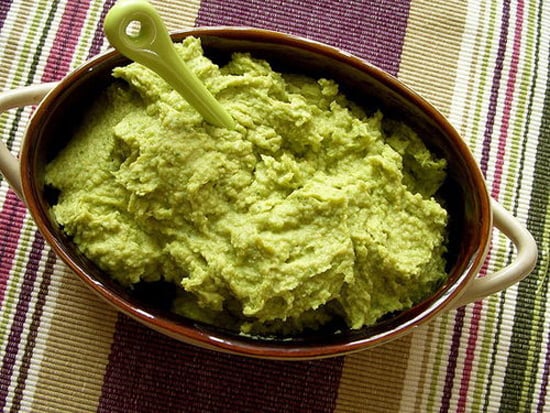 Fool your dairy-loving friends with this cheesy broccoli hummus dip [10] that's completely vegan. It's made with nutritional yeast, chickpeas, and broccoli florets.
Source: POPSUGAR user One Hungry Mess
Sneaky Red Lentil "Hummus"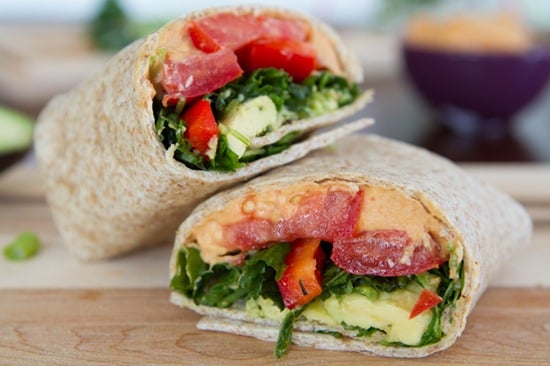 Never made hummus with other beans? Then try this recipe made with red lentils [11], it's delicious!
Source: Oh She Glows [12]
Sweet Potato Hummus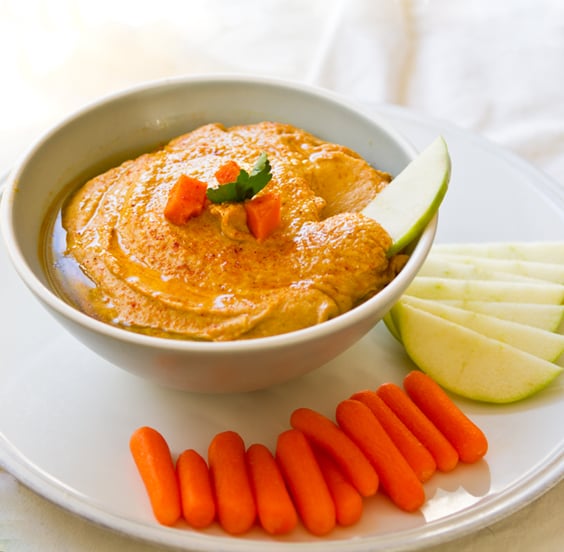 Are you a big fan of baked sweet potatoes? Then this hummus recipe is a must make with sweet potatoes [13], apple cider vinegar, and a touch of maple syrup.
Source: Healthy. Happy. Life. [14]
Roasted Squash Hummus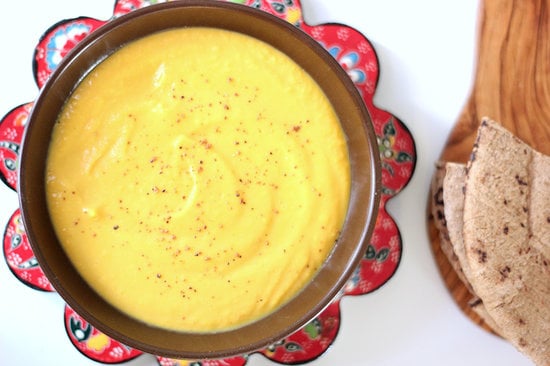 Embrace the flavors of Fall and prepare this squash hummus recipe [15]. While the dip tastes similar to traditional hummus, winter squash adds a slightly sweet flavor and offers a healthy dose of vitamin A.
Photo: Leta Shy
Creamy White Bean Veggie Dip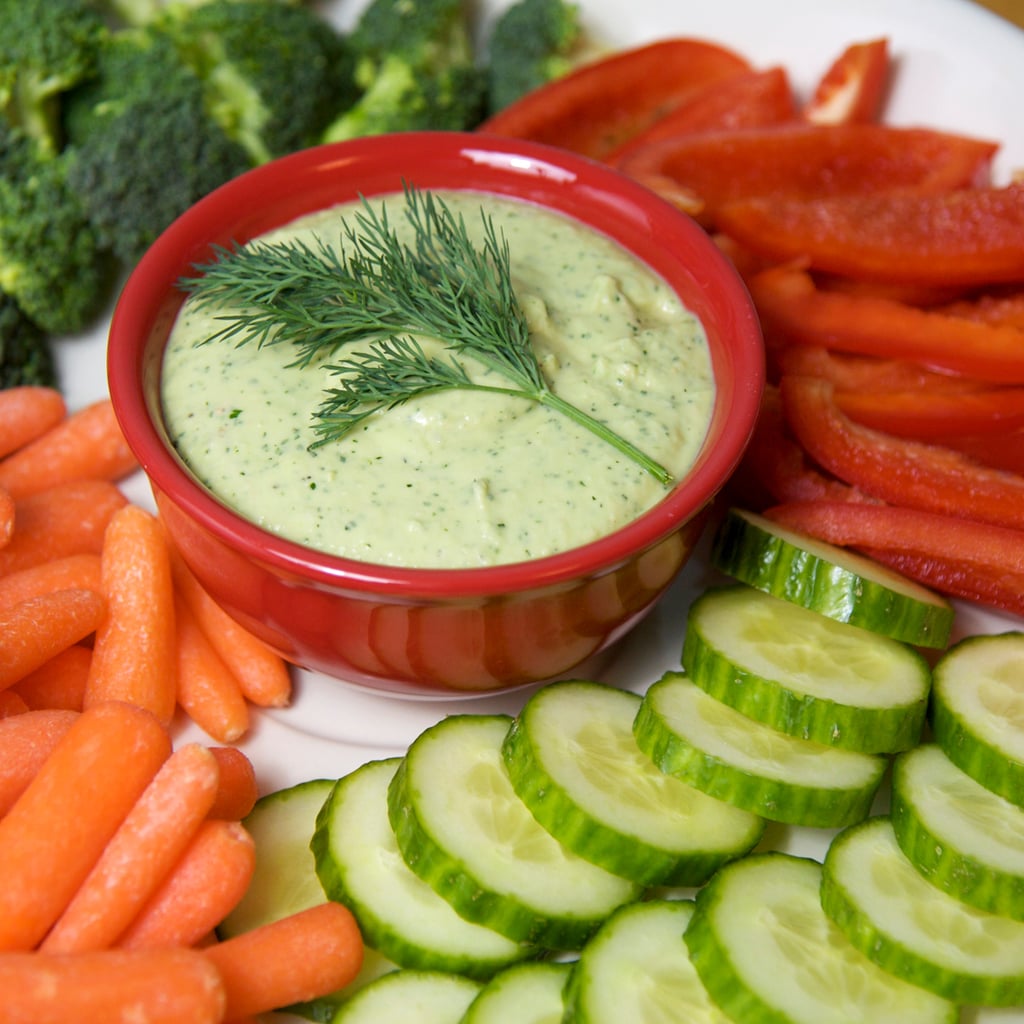 Even though this veggie dip [16] isn't exactly like your traditional hummus, it is made with beans, garlic, and fresh lemon juice, so if you love hummus, you'll want to give it a try.
Photo: Jenny Sugar
Butternut Thyme Hummus
This hummus recipe is made without any garbanzo beans [17], but uses roasted butternut squash for a creamy consistency flavored with fresh thyme, tahini, and garlic.
Source: Sprint 2 the Table [18]
Walnut Butter Hummus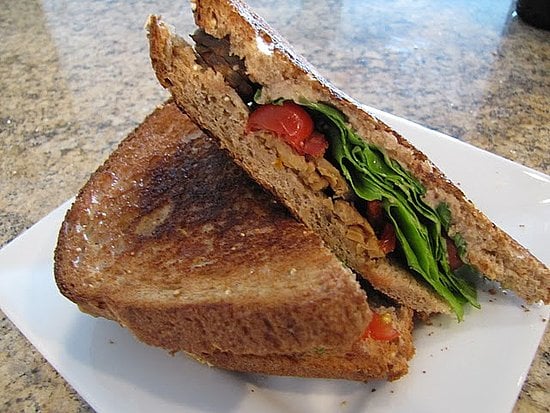 This unique hummus recipe is made with walnut butter [19], orange zest, and chickpeas. It's too intriguing not to try!
Source: Living On the Vedge [20]
Sun-Dried Tomato Hummus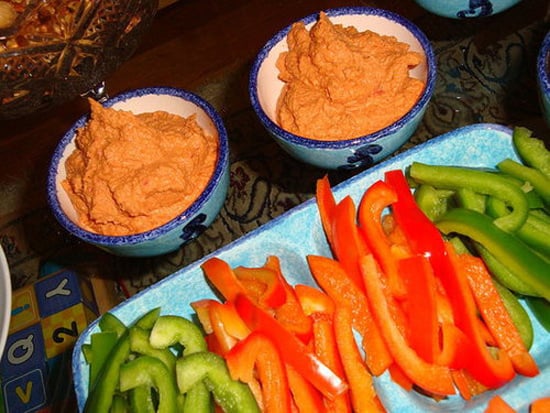 If you like your hummus with a hint of sweetness, you'll love this spread made with sun-dried tomatoes [21].
Source: POPSUGAR user HisLizzy [22]