Taking a moment to breathe deep with intention and reconnect can change your tune when things are rocky. Sometimes all you need is a quick glance at a few thoughtful words to put a spring in your step — like these inspiring Etsy prints that will help kick-start your day and promote positivity.
Source: Etsy [1]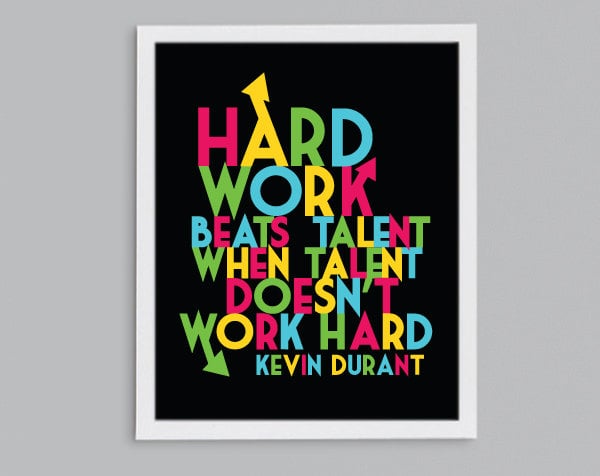 Basketball star Kevin Durant knows that Hard Work Beats Talent [2] ($10-$22).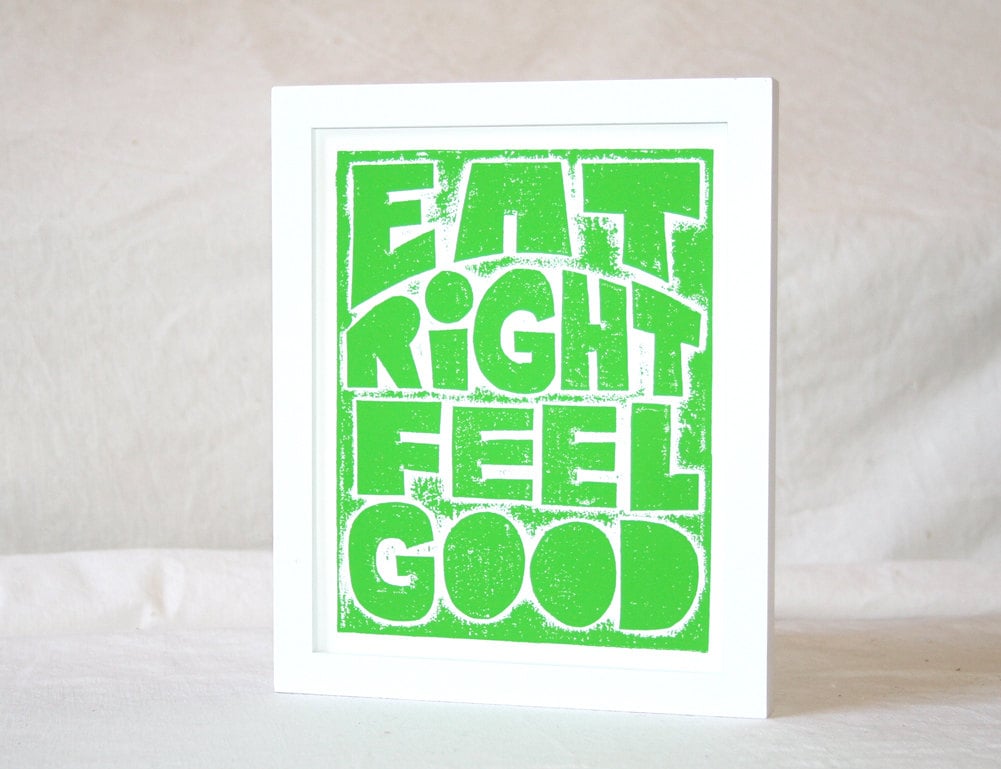 The mantra Eat Right Feel Good [3] ($20) has kept many a woman committed to her healthy lifestyle.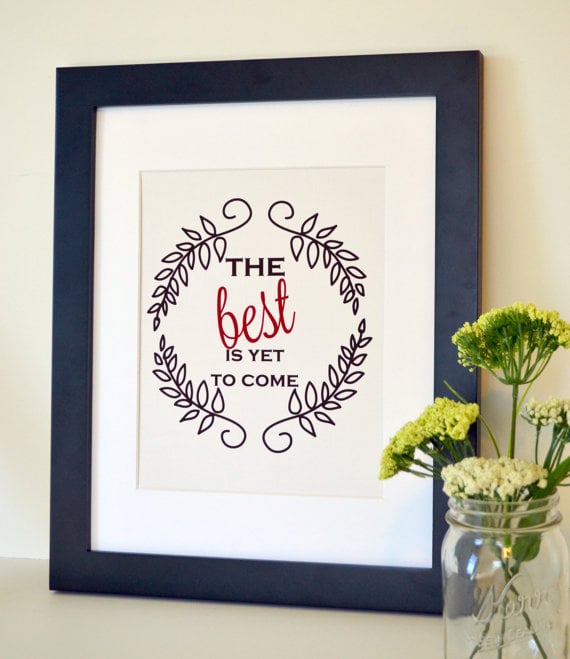 When the going gets tough, just remember that The Best Is Yet to Come [4] ($9).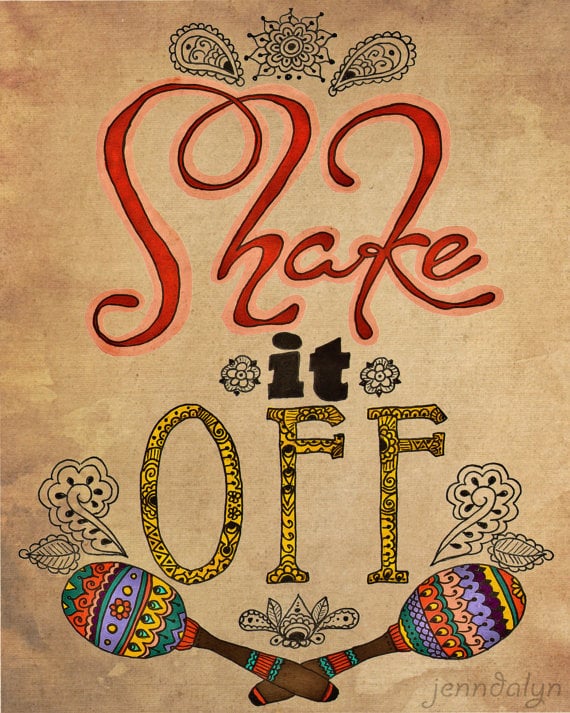 I love these surprisingly wise words from a Mariah Carey [5] jam: Shake It Off [6] ($76-$100).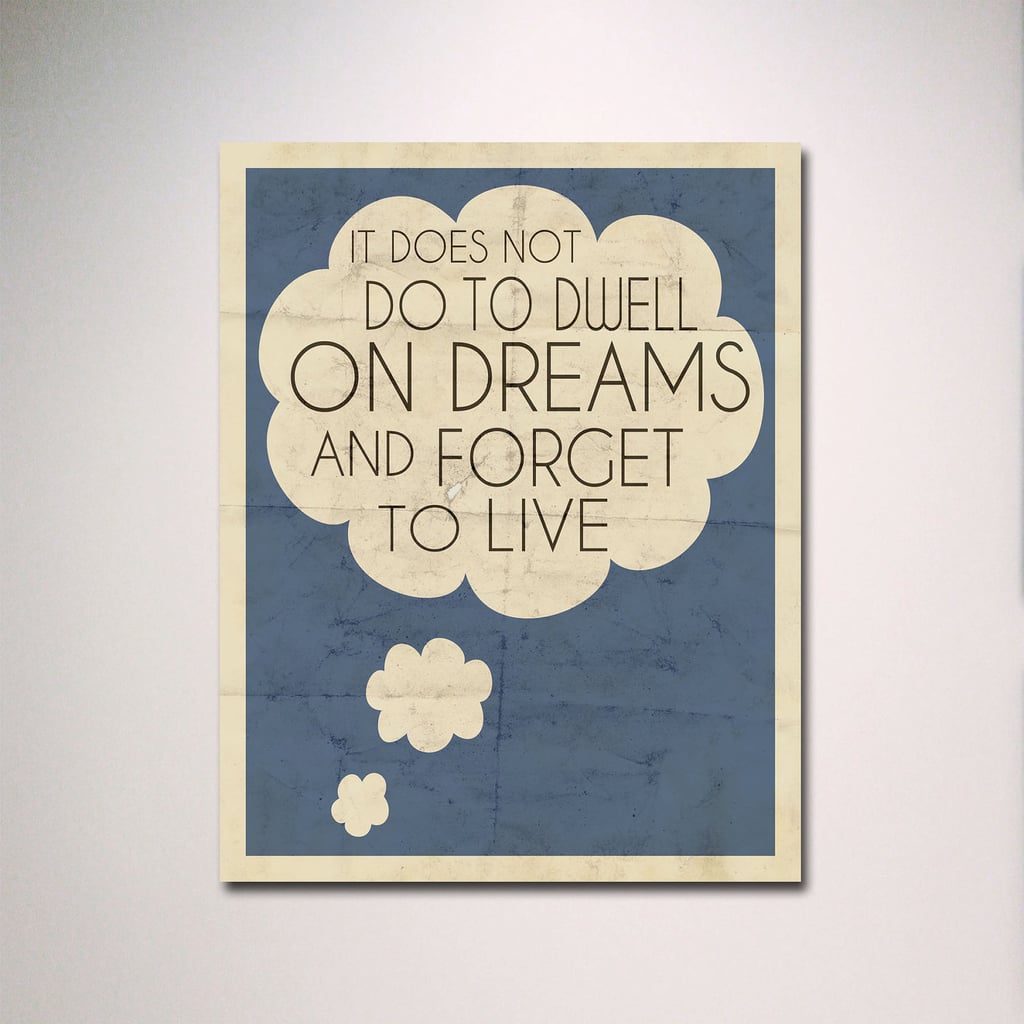 This quote from the Harry Potter character Professor Dumbledore [7] ($15-$38) offers sage advice on finding the balance between dreaming about the future and staying present in the moment.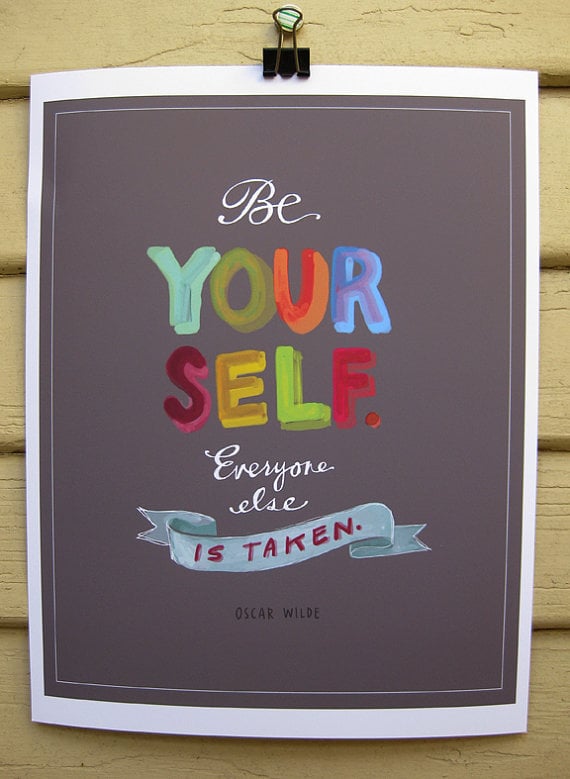 Simple but true, the Be Yourself [8] ($28) Oscar Wilde quote never loses its touch.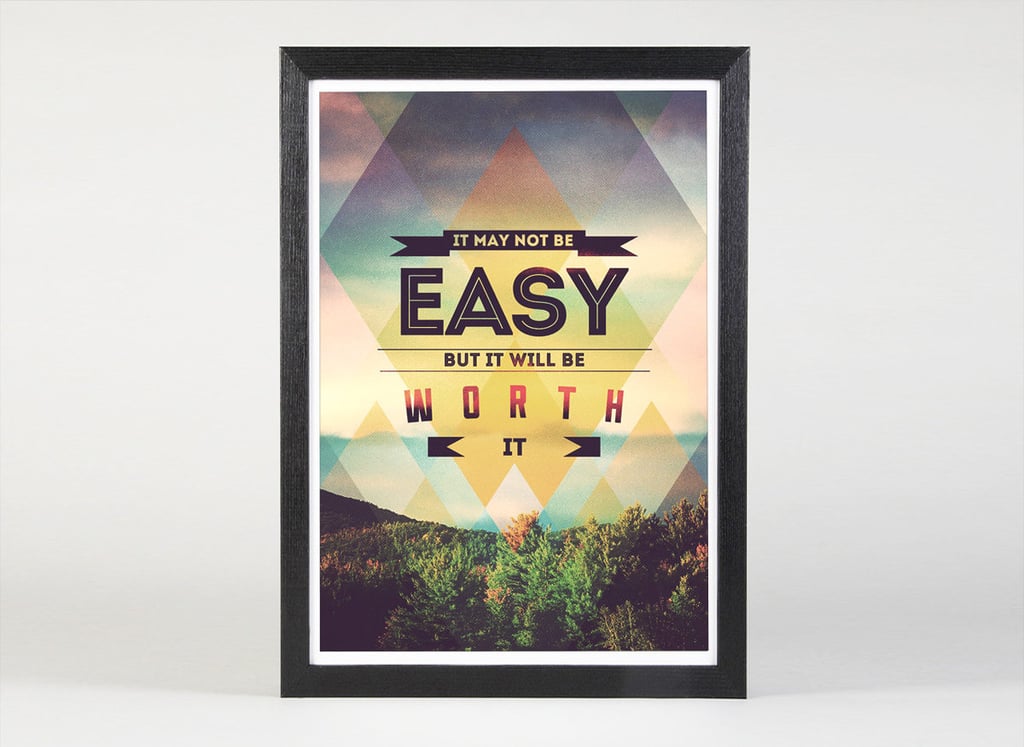 Remember that all your hard work is Worth It [9] ($30); nothing that was ever truly great came easy.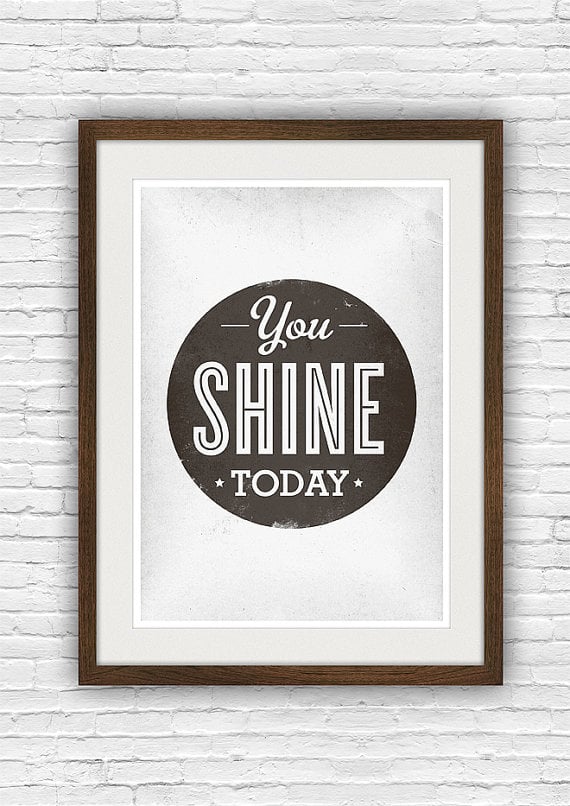 I'd love to check out this You Shine Today [10] ($20) print for a quick reminder before I step out the door each morning.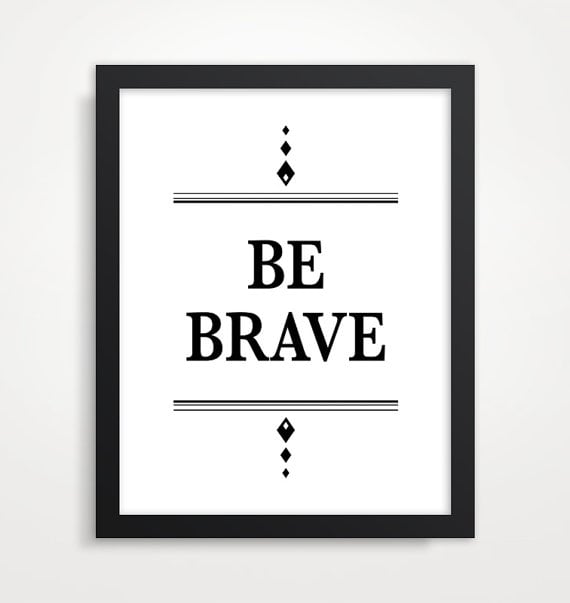 Even if you've got to fake it at first, put on a confident face and Be Brave [11] ($16) — it works.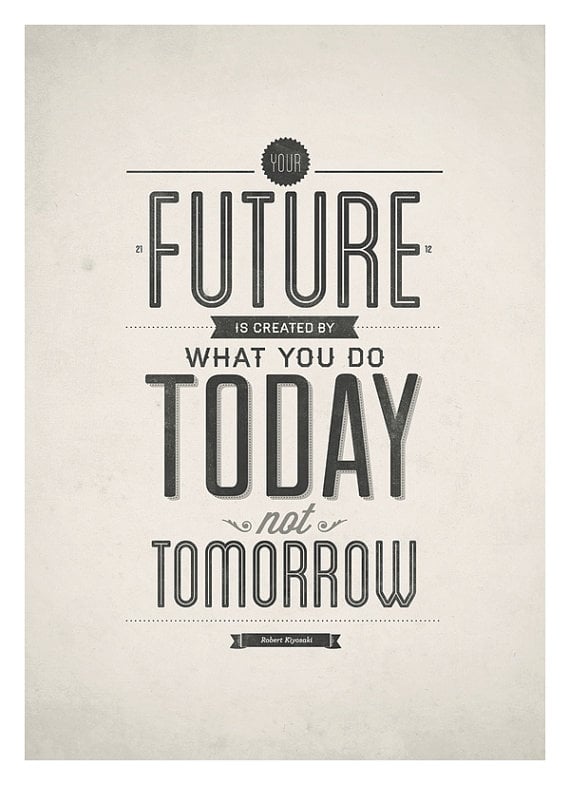 I love all the different fonts in this simple but powerful Your Future Is Created by Today [12] ($18-$25) print.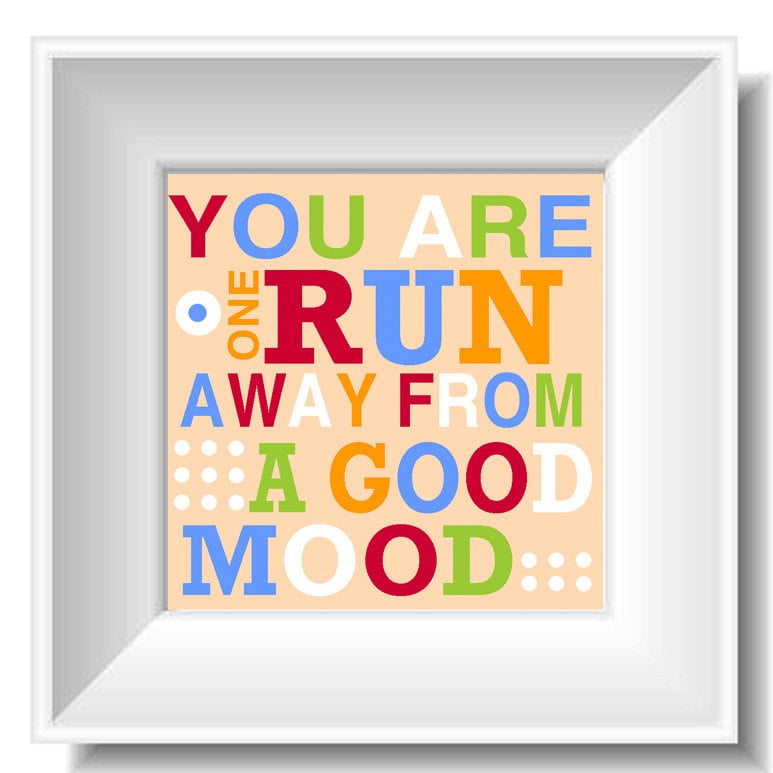 Placing this picture with the announcement You Are One Run Away From a Good Mood [13] ($15) near her bed will help a friend pop out from the sheets and hit the streets for a run.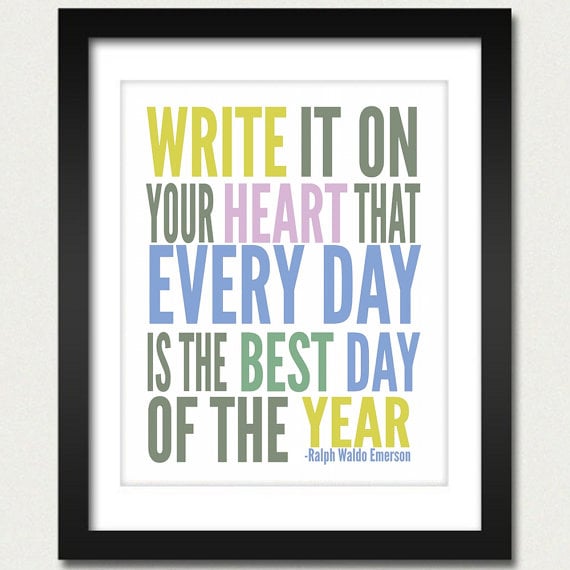 All the colors come together for word-art perfection in this Write It on Your Heart [14] ($10) print.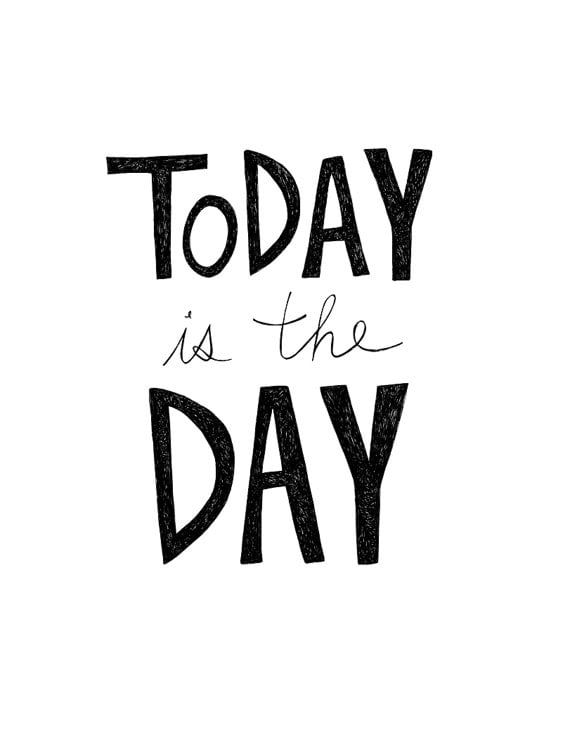 Remind a friend that Today Is the Day [15] ($30) with this easy and sweet print.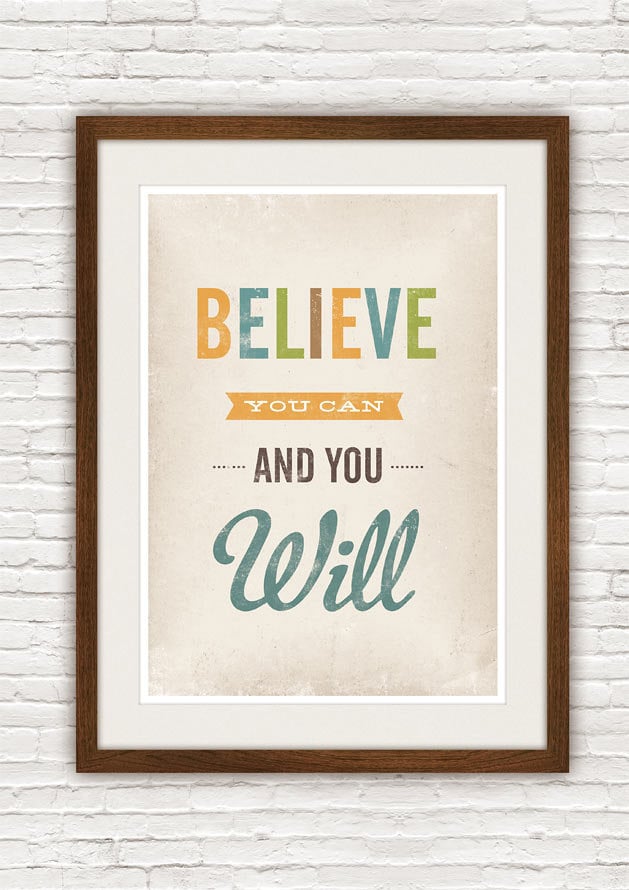 The statement on this Believe You Can and You Will [16] ($20) print is simple but true. A great way to start each day.
If you're going to achieve, you've got to Always Believe [17] ($16) and stay positive.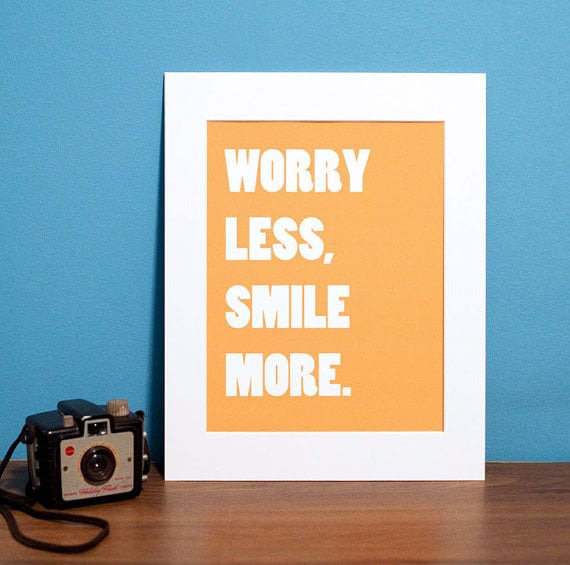 Taking a moment to Worry Less, Smile More [18] ($20-$25) sounds like smart advice to me.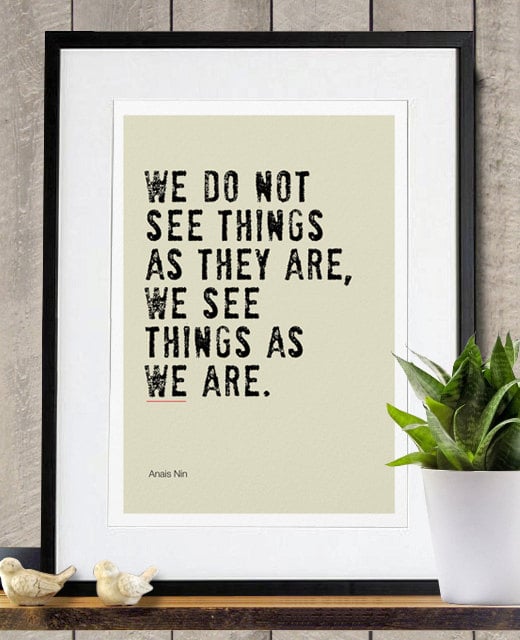 Shifting one's perspective can make a world of difference. This We See Things as We Are [19] ($18) quote from Anaïs Nin says just that.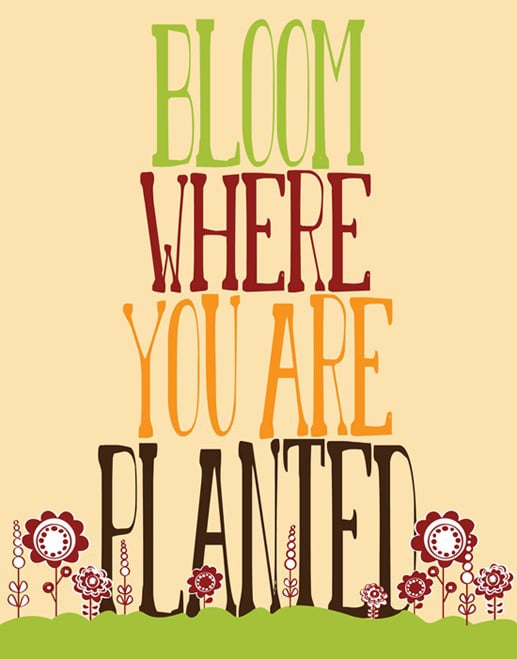 I'm loving the tall letters and cute flowers on this Bloom Where You Are Planted [20] ($21) print.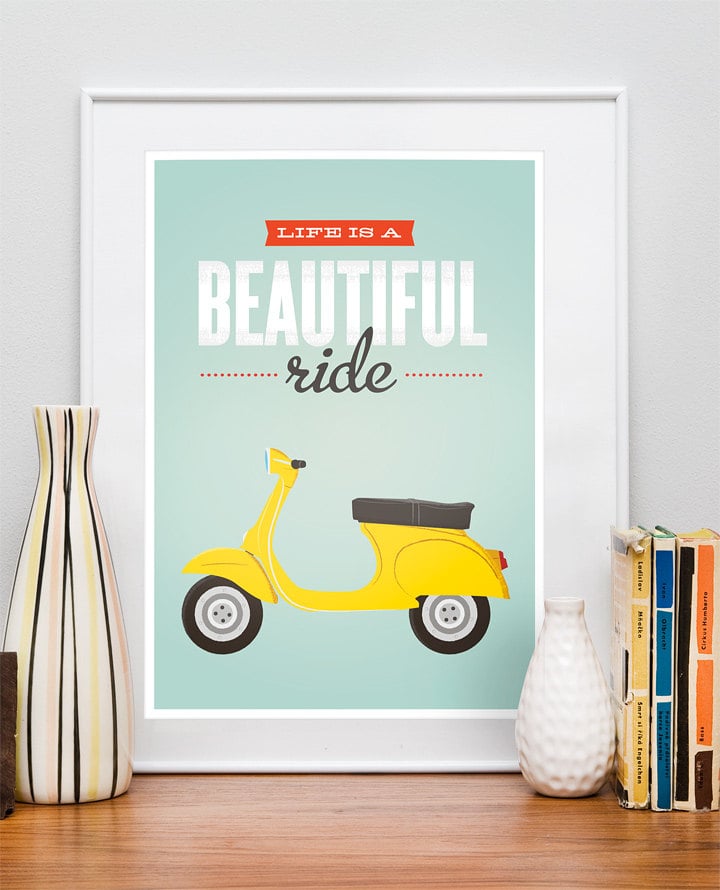 A daredevil friend who loves her Vespa or motorcycle will appreciate a colorful Life Is a Beautiful Ride [21] ($43) print.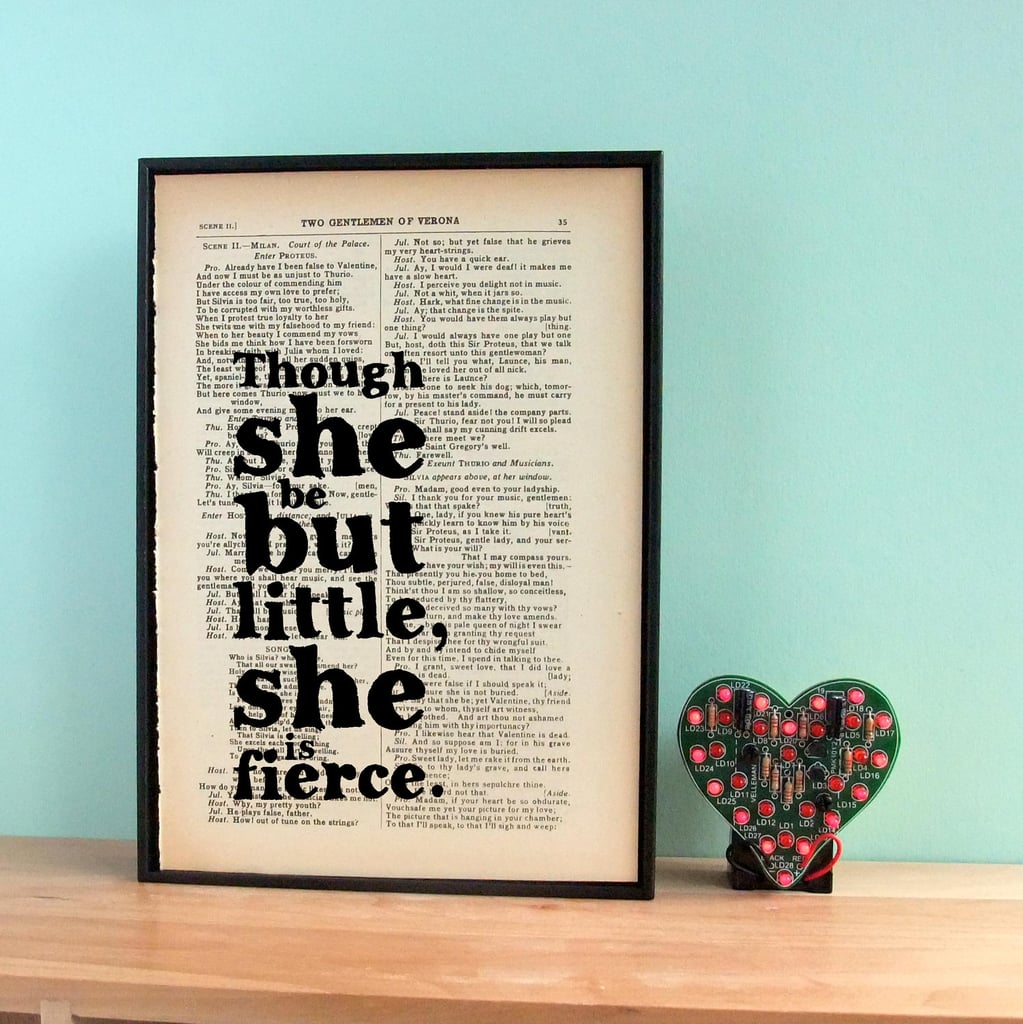 For a friend of smaller stature, this sweet vintage Shakespeare quote [22] ($44) from The Two Gentlemen of Verona would be a perfect gift pick.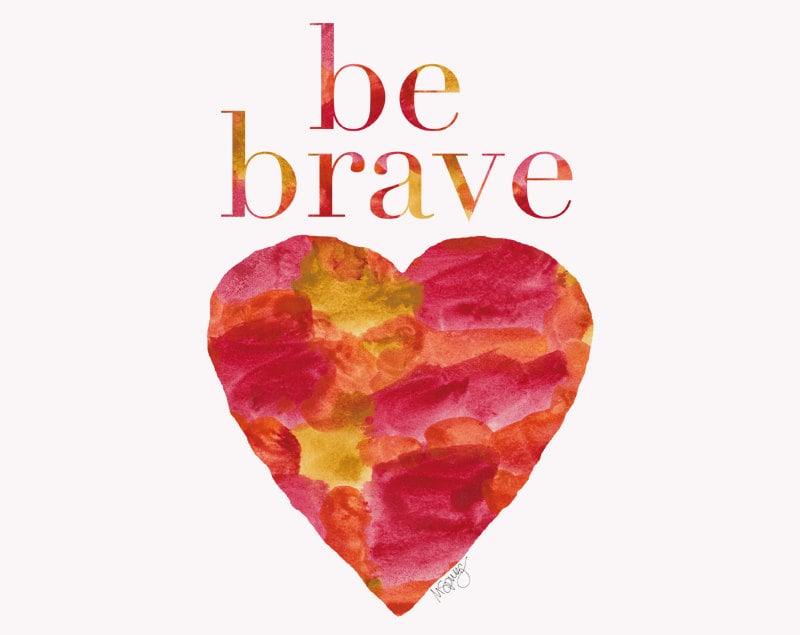 Warm colors come together for this watercolor Be Brave [23] ($18) painting.
A simple, sweet, yet significant Jonathan Swift quote [24] ($8): "May You Live Every Day of Your Life."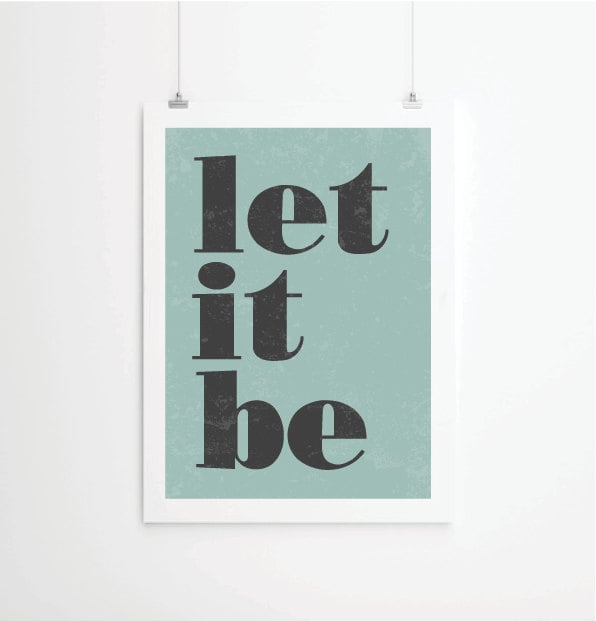 This quote's too good to only list once: Let It Be [25] ($26-$53).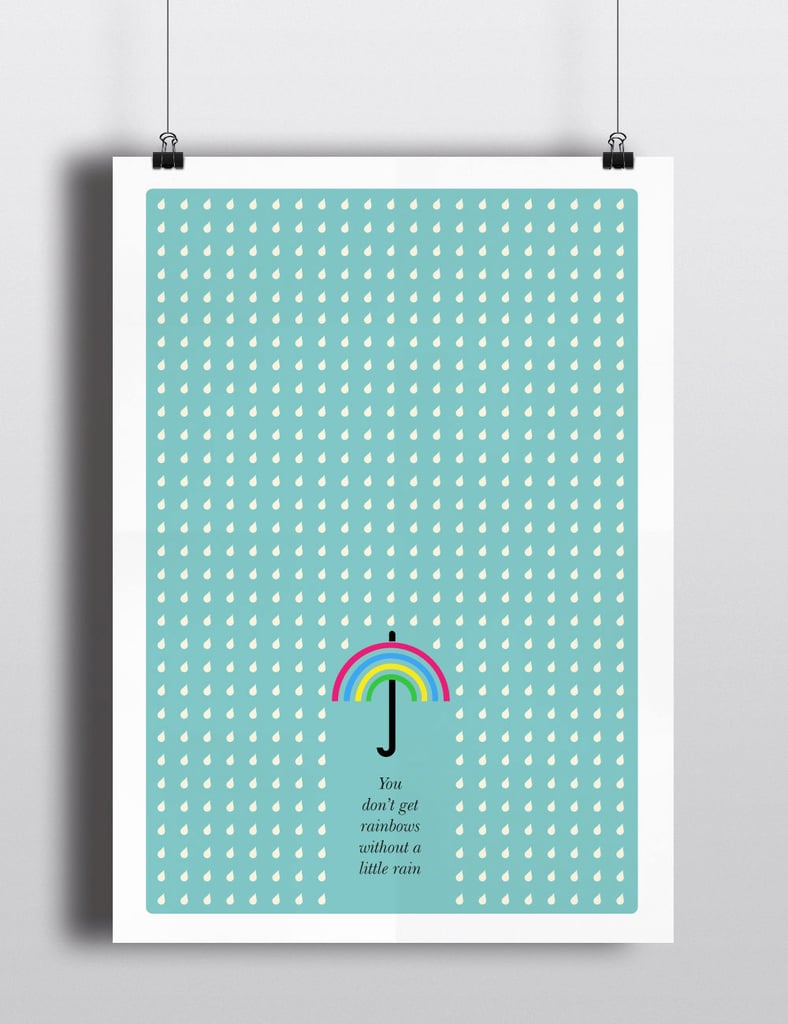 In order for the rainbow to happen, you've got to go through A Little Rain [26] ($25-$40).
This beautiful ombré print offers a seriously powerful message: Don't Let Comparison Steal Your Joy [27] ($15-$21).
We'll take this road! Route Happy [28] ($12-$34) sounds like the perfect path this Summer.