Light Dessert Recipe: Meringue Sorbet Torte
Make It: Meringue Torte
Baking is one of my favorite pasttimes, and I just entered the realm of meringues.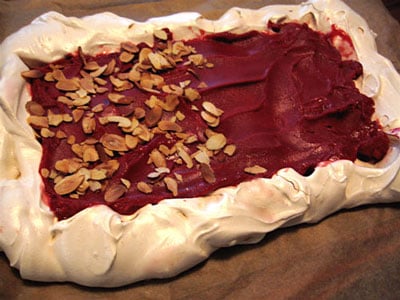 With meringue, you either love it or leave it and my girls love it. I tried this simple dessert recently and was quite pleased with the results. It was interesting to see which dinner guests ate the sorbet and which ate the meringue; my family certainly ate both. After taking a vote, I decided to only cover half the torte with almonds and this decision pleased the five and under set. This is a wonderfully light dessert. You might just want to make it for your mother for her big day.
To see the recipe just
.
Try it and let me know what you think.