A well-spent weekend should (almost) always include a cocktail. But for those concerned with calories, a good happy hour doesn't have to ruin your diet. Here are some of our favorite Summer cocktails, all of which clock in under 200 calories — and we're not talking vodka sodas, either. These drinks celebrate seasonal fruits, tropical destinations, and warm-weather nights.
Source: Chow [1], Flickr user quinn.anya [2], Susannah Chen
Michelada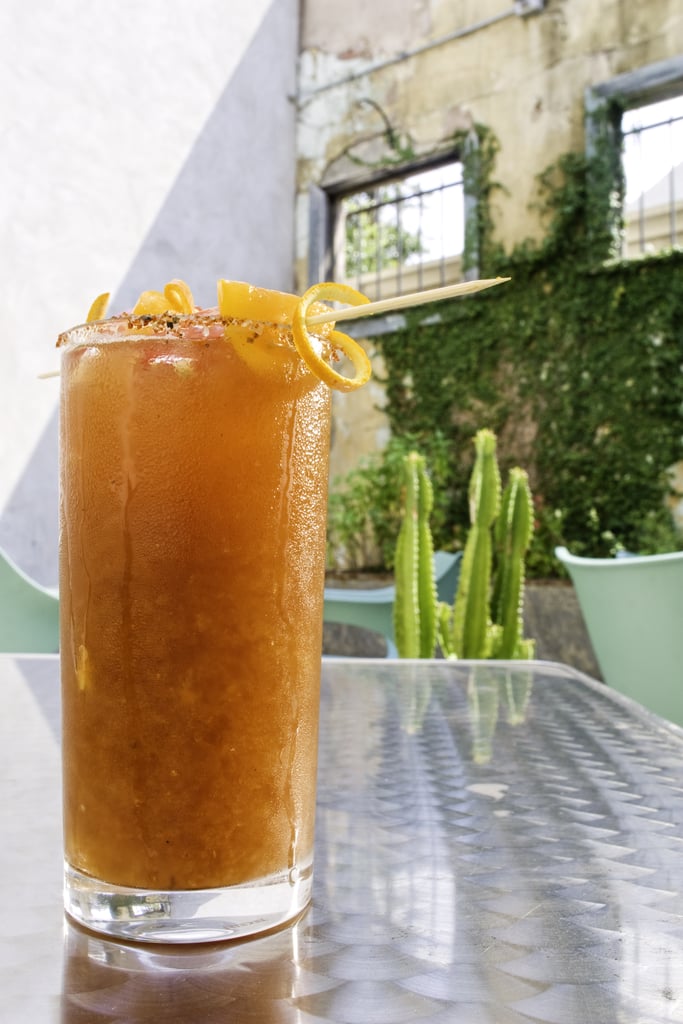 Beer drinkers, rejoice! There's a Summer cocktail for you. A michelada [3] is the perfect go-to drink on a hot Summer day. Refreshing with just the right amount of kick, it's sure to cool you down.
Mojito
Mojitos are made with fresh ingredients and zero-calorie soda water, making the drink a much better choice than a gin and tonic or a rum and Coke. The classic Cuban cocktail is even better with the addition of fresh fruit like strawberries, mangoes, or pineapple. Adding fruit is a win-win, since it allows you to cut down on the amount of sugar in the classic mojito recipe [4].
Source: Flickr user quinn.anya [5]
Ginger Fizz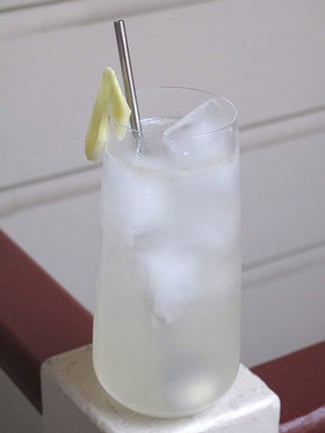 POPSUGAR Food's ginger fizz [6] gets a double whammy of ginger's medicinal benefits by incorporating both vodka and simple syrup that have been infused with fresh ginger root.
Photo: Susannah Chen
Basil Gimlet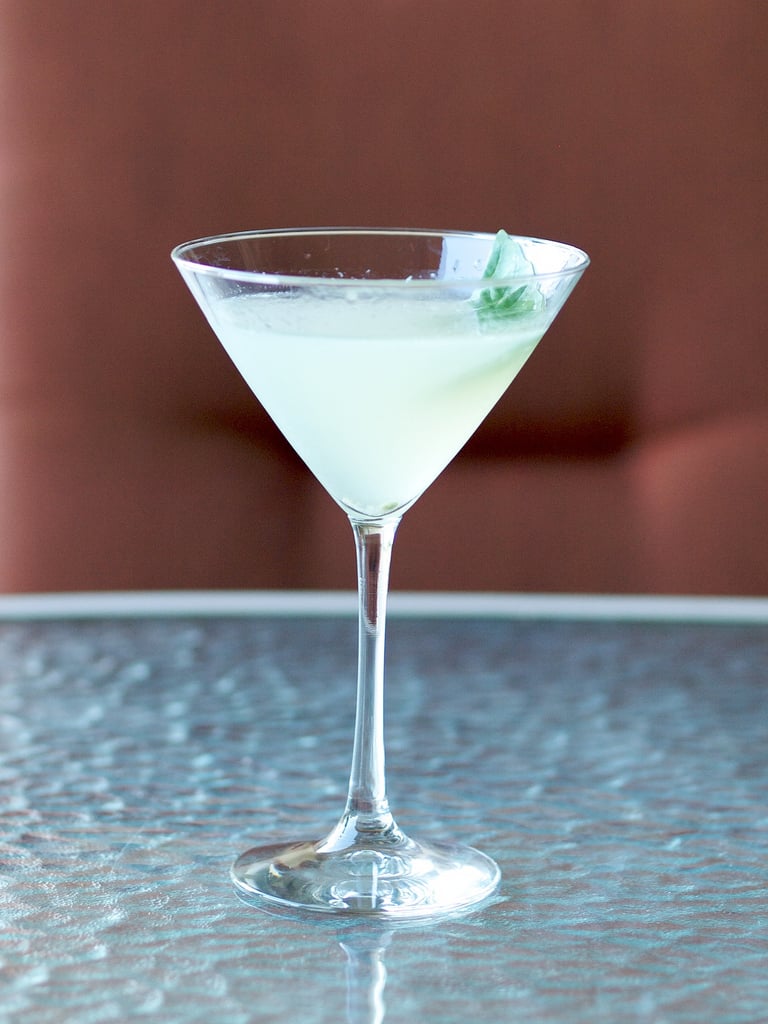 Light, refreshing, and crisp, a traditional basil gimlet clocks in at 215 calories, but when made with shochu [6] (like in our basil gimlet recipe [7]), it doesn't even hit the 100-calorie mark. Best of all, a basil gimlet feels light going down — the combination of basil and lime gives the cocktail a nice clean taste that isn't heavy at all. Make it even more interesting by muddling some hydrating cucumber into the drink.
Source: Flickr user mkorcuska [8]
The Brazilian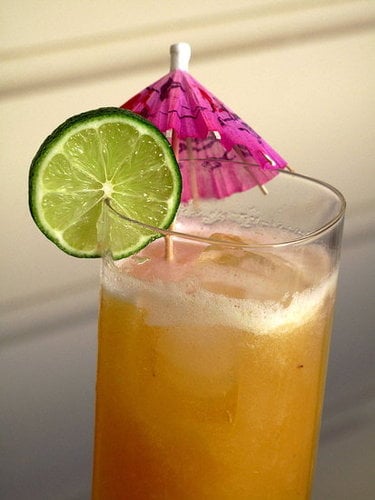 Disclaimer: the Brazilian [9] just barely goes over the 200-calorie mark, but that's not bad at all considering it's a tropical-inspired cocktail. If calories are a big concern, just shave a half-ounce of cachaca off the recipe; you'll save about 40 calories in the process but still have a well-balanced drink. The fresh tropical fruit puree will make you feel like you're drinking a spiked smoothie and have you wishing you were hanging on warmer shores.
Photo: Susannah Chen
Bramble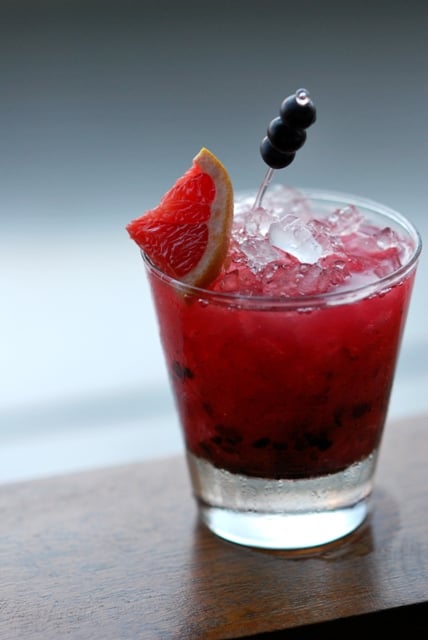 A mixture of gin, lemon, fresh blackberries, and blackberry liqueur, the bramble is a classic Summer cocktail. Change things up a bit and make it even more warm-weather friendly with this variation of the classic — the tequila bramble [9]. If you're not into blackberries, don't worry! Any Summer berry will do well in this drink.
Source: Sky Bar
Margarita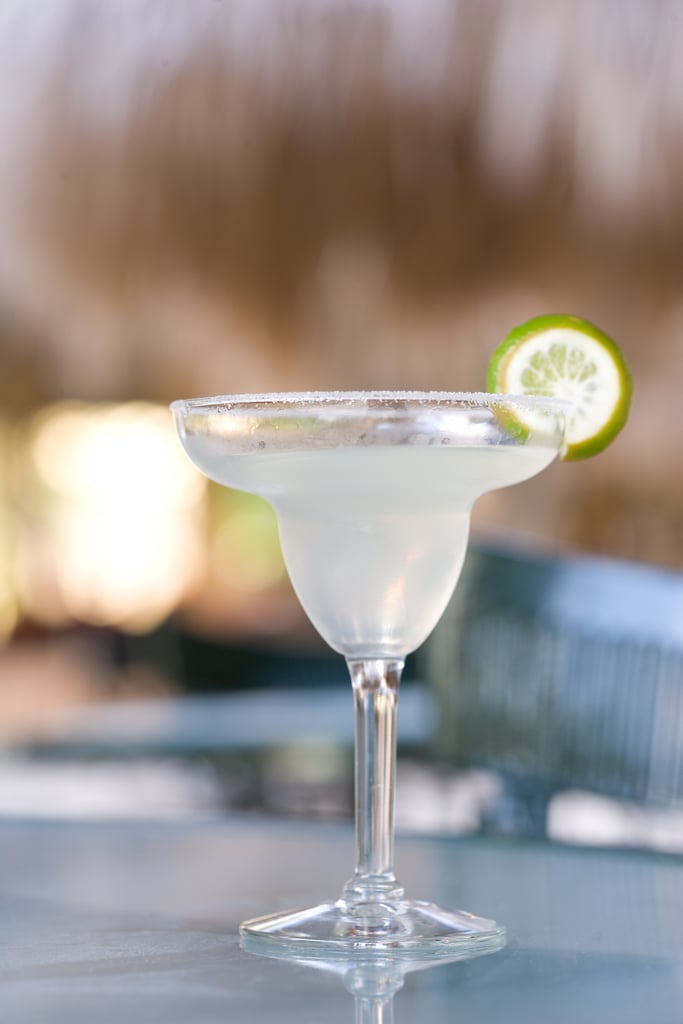 Before you go out and order a margarita at your local bar or restaurant, make sure it doesn't use corn-syrup-filled margarita mix. If so, skip it and make our margarita recipe [10] at home. Not only will it taste better, but you'll also save major calories. This recipe, which purists will love, has only 144 calories — not a bad way to spend happy hour!
Grape Crush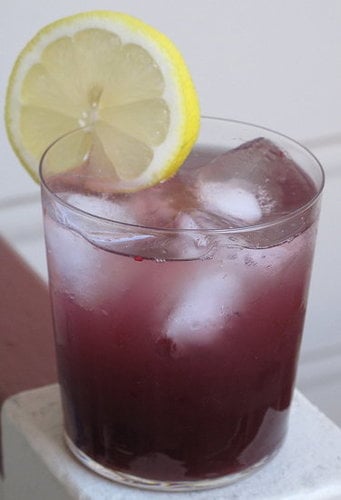 Having a Grape Crush [11] is like drinking a spiked grape soda minus the artificial flavors, high-fructose corn syrup, and food coloring. POPSUGAR Food put its own spin on a recipe from Butter Restaurant, utilizing muddled red grapes and freshly squeezed lemon juice. What a fun way to get a boost of vitamin C!
Photo: Susannah Chen
Copa Verde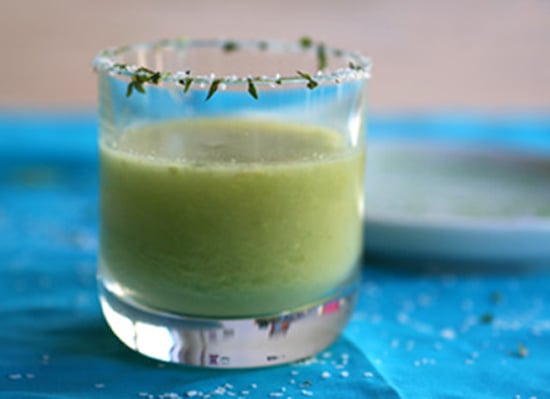 The avocado in the Copa Verde [12] tips the calorie scale at 300, but I think we can all admit that a few extra calories from avocado go a long way. You wind up with a cocktail full of healthy fats, vitamin C, and fiber. That's a first!
Source: Chow [13]