Low-Calorie Foods That Are High in Iron
15 High-Iron Foods Under 100 Calories
Too tired to hit the gym? You may not be getting enough iron in your diet. Healthy adult women need 18 milligrams a day (if you're prego, up that amount to 27 mg). If your diet doesn't offer the appropriate amount, fatigue will impair your ability to do physical work (like exercise). Iron also helps carry oxygen from our lungs to the rest of our body, helps muscles store and use oxygen, and is even found in the enzymes needed to digest food. An iron deficiency may also make you feel cold, as well as exhausted, and weaken your immune system, making you more likely to get sick.
Avoid iron issues by making sure you get enough from your diet. Here are 15 high sources of iron that won't break the calorie bank.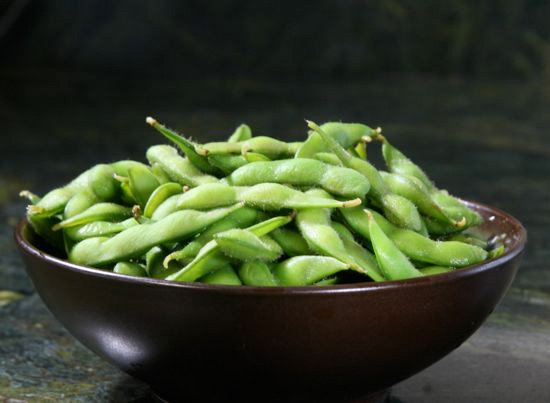 15. Half a hamburger patty: 1.1 mg iron, 89 calories
14. 3 ounces turkey: 1.2 mg, 87 calories
13. 1/3 cup kidney beans: 1.3 mg, 75 calories
12. 1/3 cup edamame: 1.5 mg, 85 calories
11. 1/3 cup white beans: 1.7 mg, 85 calories
Continue reading to see 10 more low-calorie foods with even higher levels of iron.
10. 4 ounces extra-firm tofu: 2 mg, 100 calories
9. 1/2 ounce pumpkin seeds (pepitas): 2.1 mg, 73 calories
8. 1/3 cup lentils: 2.2 mg, 77 calories
7. 2 cups cooked kale: 2.4 mg, 72 calories
6. 3 ounces shrimp: 2.6 mg, 84 calories
5. 1/2 cup cooked spinach: 3.2 mg, 21 calories
4. 1 tablespoon molasses: 3.5 mg, 47 calories
3. 1 cup tomato puree: 4.4 mg, 96 calories
2. 1/3 cup Wheat Chex: 6 mg, 75 calories
1. 2 ounces clams: 15.9 mg, 84 calories
Source: Flickr User The Unseasoned Wok