Made with good-for-you ingredients like kale, frozen berries, and Greek yogurt, when done right, smoothies are one of the healthiest foods you can sip. But sometimes using too many ingredients can result in a smoothie that's 500 calories or more. Here are a variety of refreshing and fruity smoothie recipes to satisfy your sweet tooth, fill your belly, and energize — all for under 300 calories.
Cherry Berry Ginger Smoothie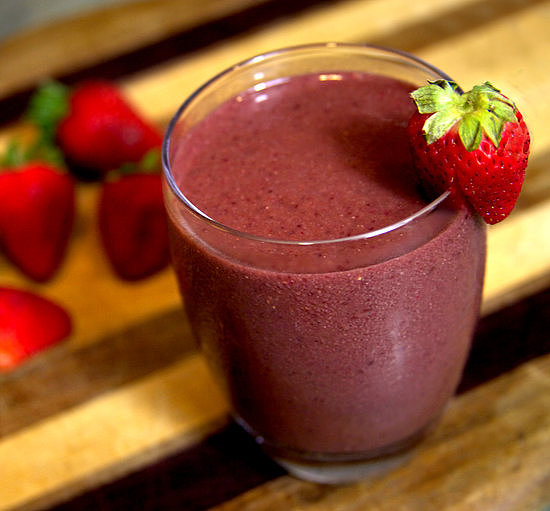 Made with ingredients like cherries, strawberries, and fresh ginger that can actually help prevent or ease muscle soreness, this smoothie is super sweet and satisfying.
Calories: 262 [1]
Photo: Jenny Sugar
Nonalcoholic Spinach Mojito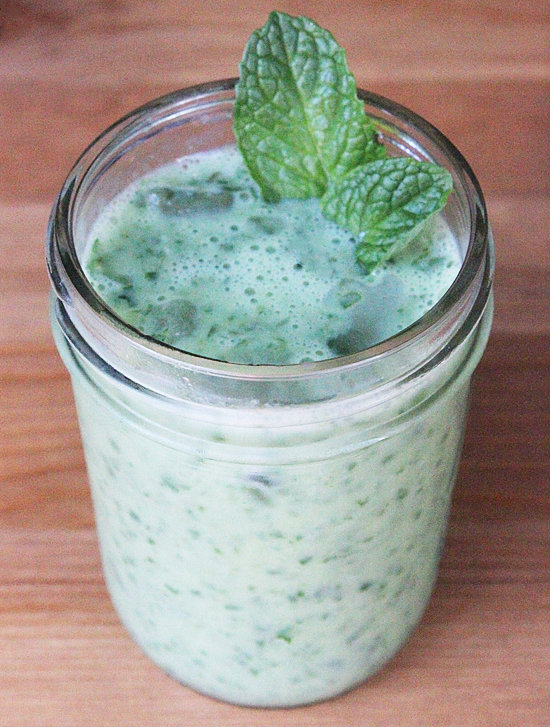 If sipping a mojito [2] on the beach isn't in the cards anytime soon, serve up this refreshing smoothie that tastes spot on to the boozy tropical treat.
Calories: 216 [3]
Photo: Lizzie Fuhr
Avocado Aloe Spinach Smoothie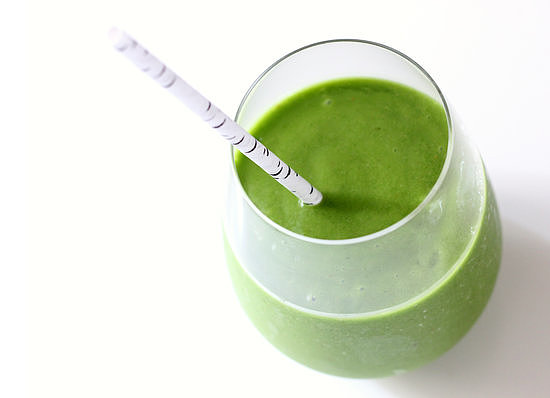 This vegan smoothie is made with hydrating aloe vera juice and coconut water, toxin-flushing lemon juice, and fiber to help keep your digestive system feeling happy.
Calories: 236 [4]
Photo: Leta Shy
Overnight Apple Cinnamon Smoothie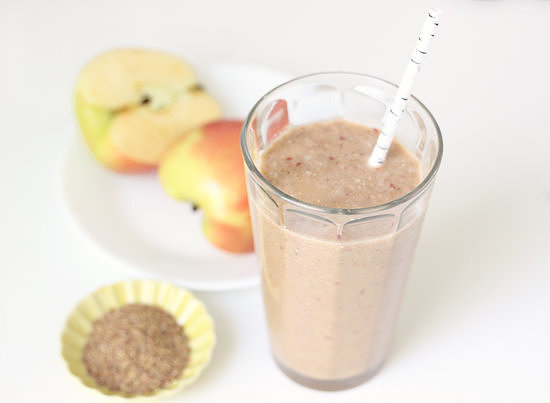 If you're looking for a quick and healthy breakfast, try this apple cinnamon smoothie from registered dietitian Erin Palinski. It's made with coconut water, chopped apples, and raw almonds.
Calories: 238 [5]
Photo: Leta Shy
Pineapple Kale Blueberry Smoothie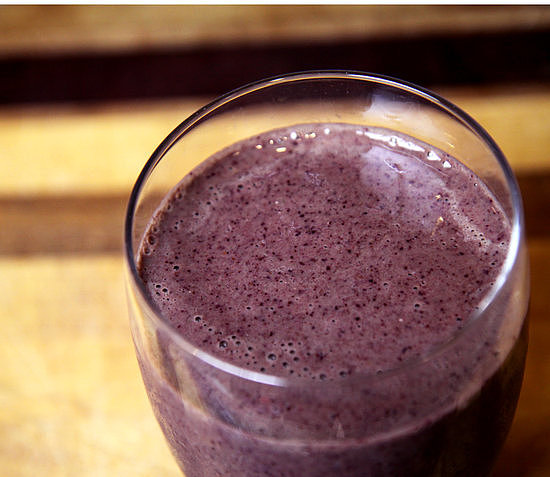 This smoothie is full of ingredients like pineapple and blueberries, which are proven to decrease belly flat, aid in digestion, and reduce belly bloat.
Calories: 283 [6]
Photo: Jenny Sugar
Carrot-Ginger-Orange Smoothie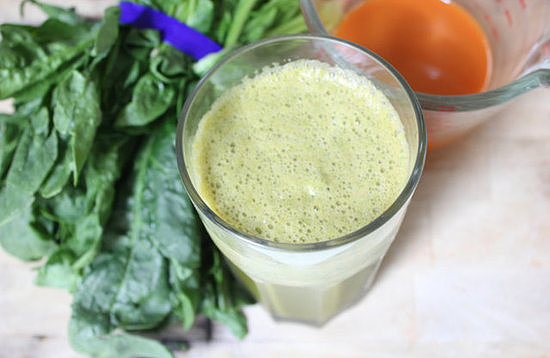 This smoothie recipe requires carrot juice, but if you don't have a juicer, you can buy prepared carrot juice. The taste is simple, clean, and slightly earthy with the addition of spinach.
Calories: 141 [7]
Photo: Leta Shy
Vegan Cinnamon Bun Smoothie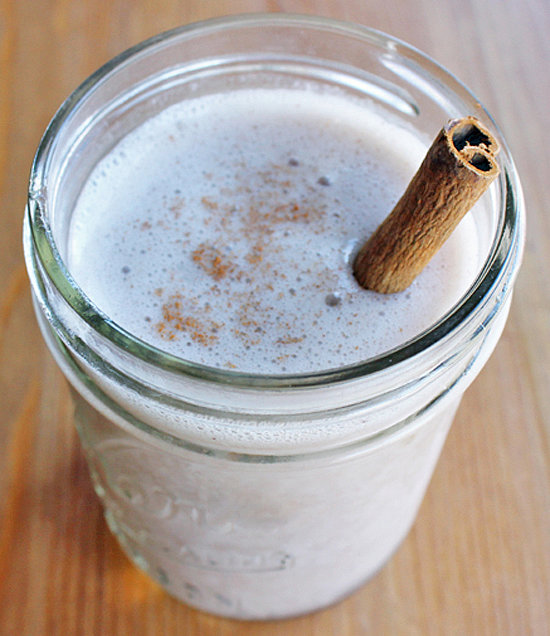 Cinnamon buns are tempting, but one large roll from the mall is a whopping 800 calories, 17 grams of saturated fat, and 59 grams of sugar! If you're craving all the flavors of the classic, then try blending up this fiber- and fruit-filled smoothie that's less than a quarter of the calories, with hardly any saturated fat whatsoever.
Calories: 157 [8]
Photo: Lizzie Fuhr
Chia Berry Smoothie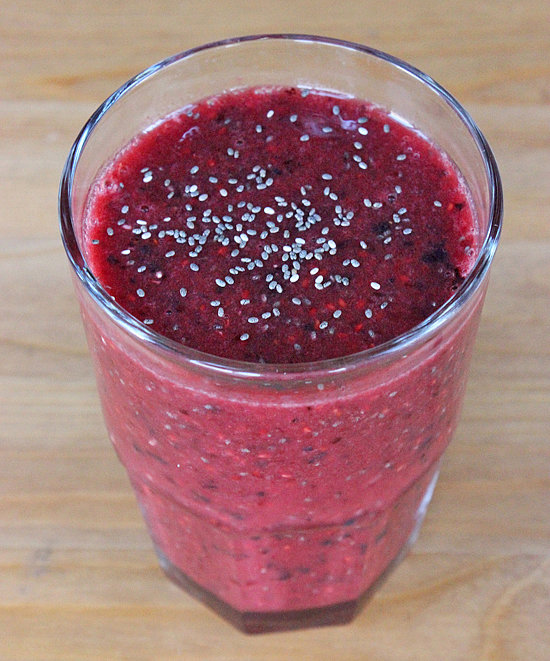 Chia seeds offer an easy source of plant-based protein, anti-inflammatory omega-3s, and antioxidants to your diet. If you find their crunchy texture a little off-putting on their own, try tossing them into this refreshing morning smoothie.
Calories: 223 [9]
Photo: Lizzie Fuhr
Morning Workout Protein Smoothie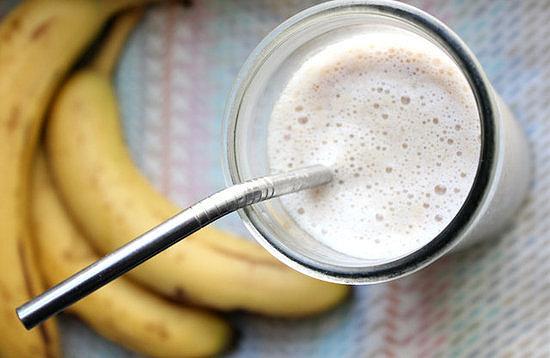 Packed with protein and extremely low in calories, this simple smoothie is incredibly delicious and the perfect treat to keep you energized for your entire workout.
Calories: 169 [10]
Photo: Leta Shy
Blueberry Protein Smoothie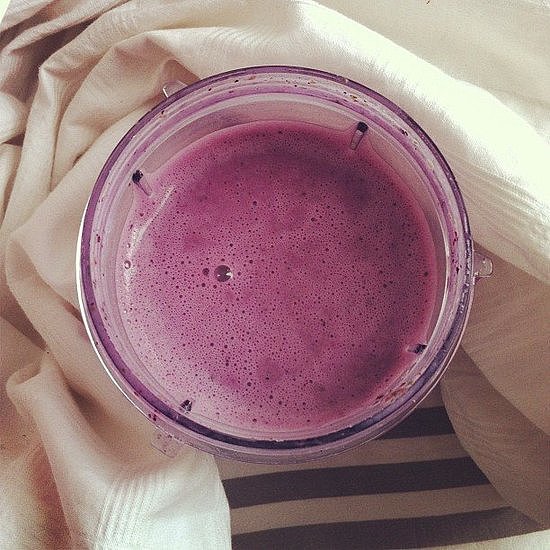 This smoothie is a cinch to make, full of nutrients — especially protein — and has just enough sweetness to balance out the tart yogurt.
Calories: 217 [11]
Photo: Michele Foley
Green Tea, Cinnamon, and Honey Smoothie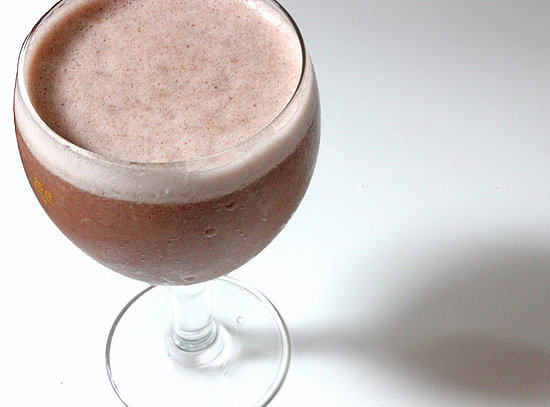 This low-calorie cinnamon, honey, and green tea smoothie makes for an excellent frosty caffeine break when temperatures rise.
Calories: 139 [12]
Photo: Leta Shy
Strawberry Lemonade Smoothie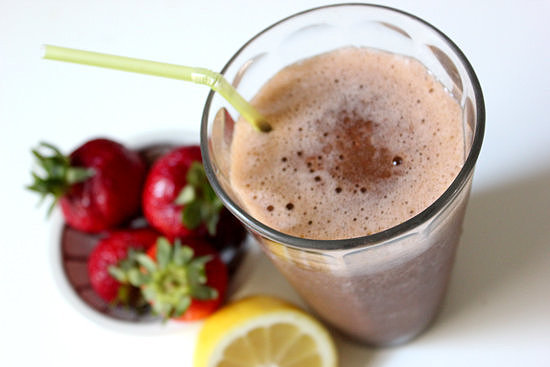 Trick your taste buds into thinking they're getting a treat with this delicious detoxing strawberry lemonade smoothie.
Calories: 133 [13]
Photo: Leta Shy
Katy Perry's PB&J Smoothie
If you're a fan of peanut butter and jelly sammies, you'll love this smoothie.
Calories: 302 [14]
Photo: Michele Foley
Monkey Flip Recovery Smoothie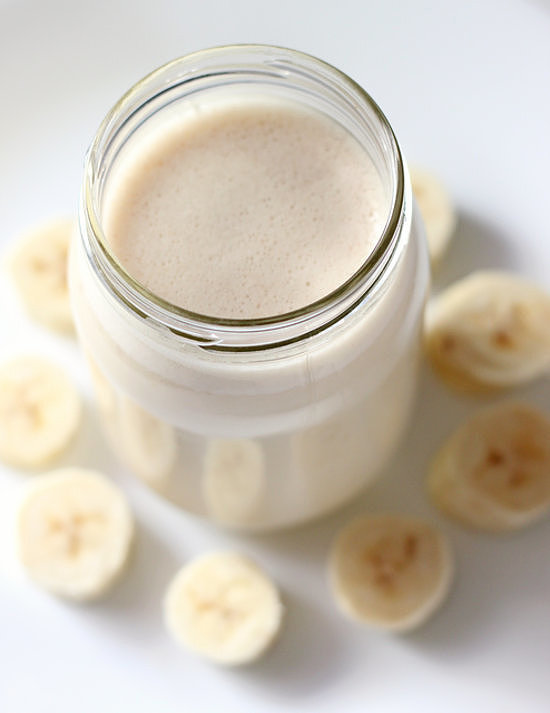 Packed with electrolytes, protein, and carbs, this mild-tasting post-workout smoothie is delicious without being overpowering.
Calories: 146 [15] for half the recipe
Photo: Leta Shy
Chocolate Spinach Smoothie
Chocolate and spinach may not seem compatible, but this sweet blend proves that they're a match made in smoothie heaven.
Calories: 212 [16]
Photo: Lizzie Fuhr
Piña Colada Smoothie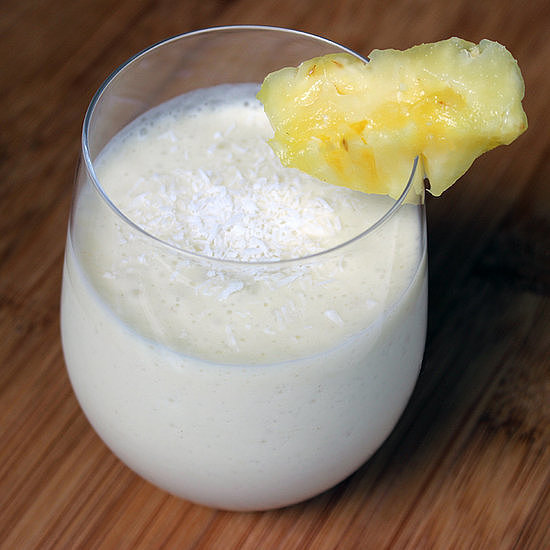 The interesting array of tropical ingredients in this recipe create a drink with a flavor and texture even more satisfying than the original but still true to it.
Calories: 143 [17]
Photo: Lizzie Fuhr
Sweet Spinach Smoothie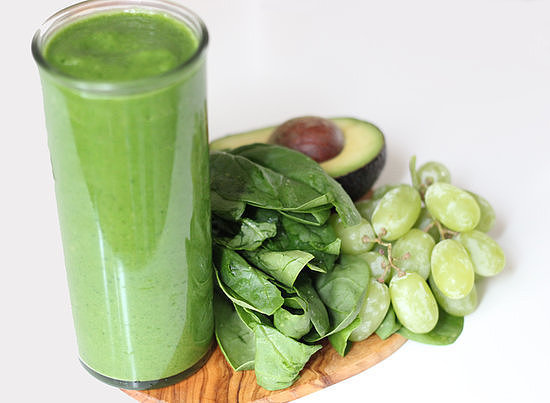 This spinach smoothie from trainer Harley Pasternak is a favorite of his celebrity clients (Julianne Hough is a fan!) for helping them stay on the right track, especially after an indulgent period.
Calories: 296 [18]
Photo: Leta Shy