While you can easily buy a pint of vegan ice cream or a cookie at the health food store, there's something about whipping a sweet treat up in your own kitchen that makes it taste even better. Here are some homemade desserts made without any dairy or eggs, and what's even better is they're all under 150 calories.
Chocolate Mousse Cups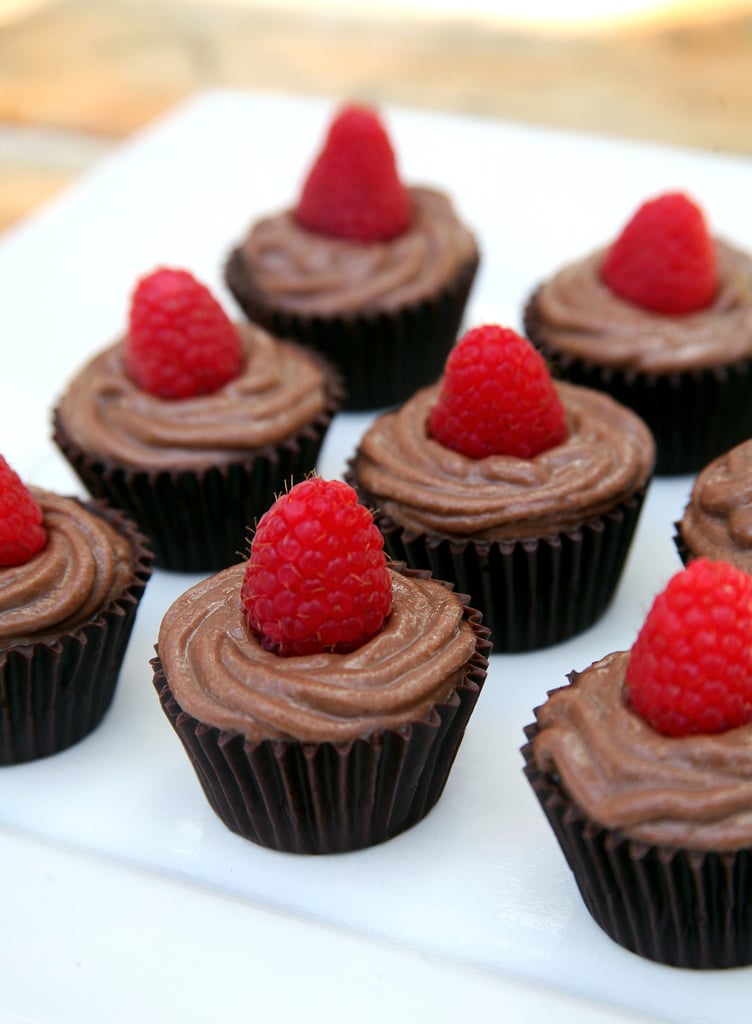 Just 100 calories per decadent creamy, edible chocolate cup [1]!
Vegan Almond Joy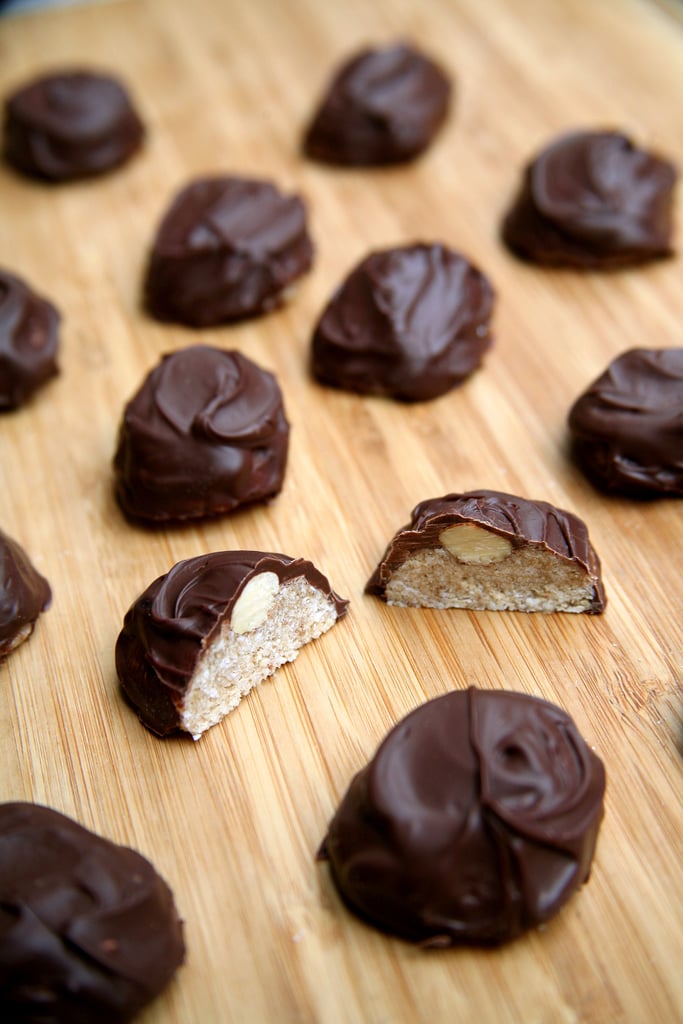 At just 86 calories per Almond Joy [2], all you need are five common ingredients and a food processor and boom — you're instantly a (healthy) candy-making genius.
Sugar Cookies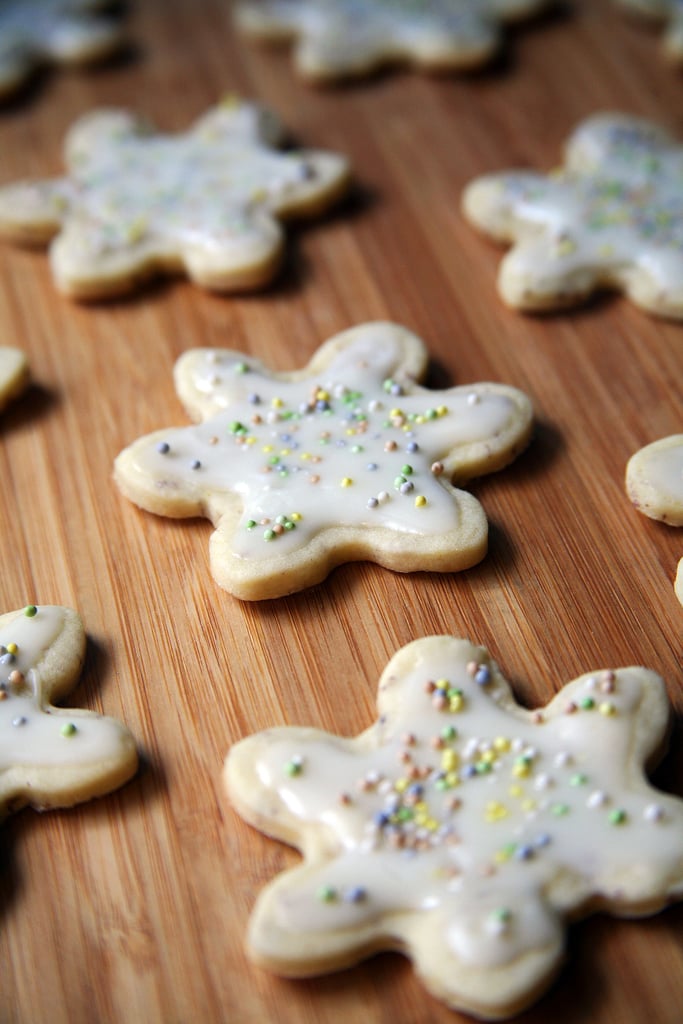 The best vegan desserts are the ones no one would even guess are made without dairy and eggs, and these sugar cookies [3] fit the bill — just 68 calories!
Cherry Chocolate Chip Ice Cream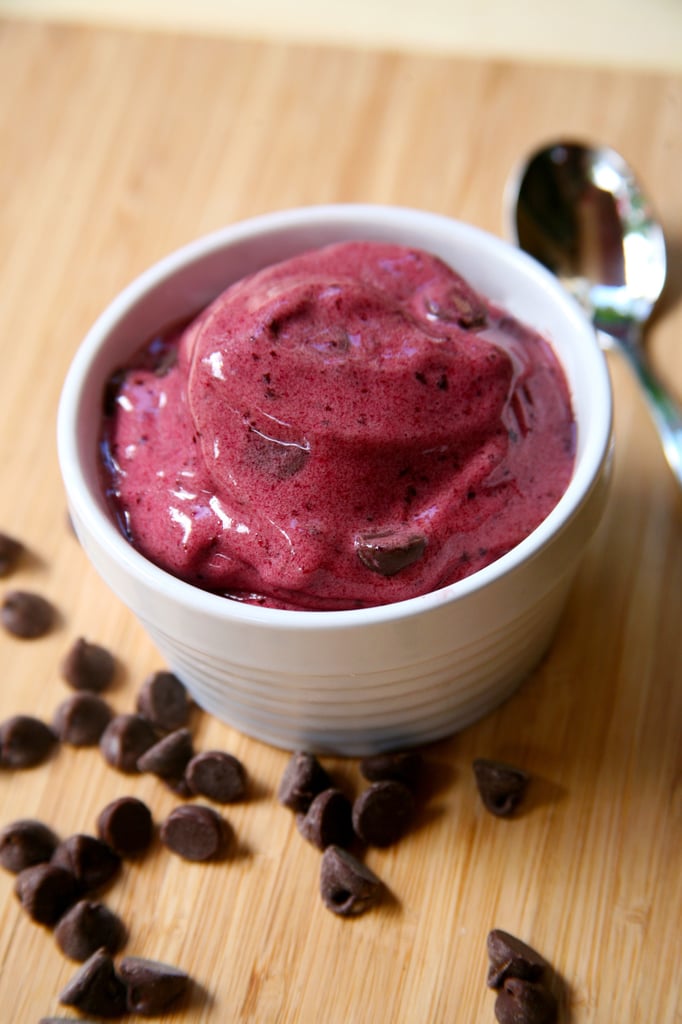 Slash ice cream cravings with your food processor and this 126-calorie dairy-free cherry chocolate chip ice cream [4] recipe.
Dark Chocolate Salted Caramels
These 60-calorie delicious chocolate morsels [5] are made with sunflower seeds, dates, dairy-free chocolate, and sea salt. Yum!
Vegan Chocolate Chip Cookie Dough Freezer Fudge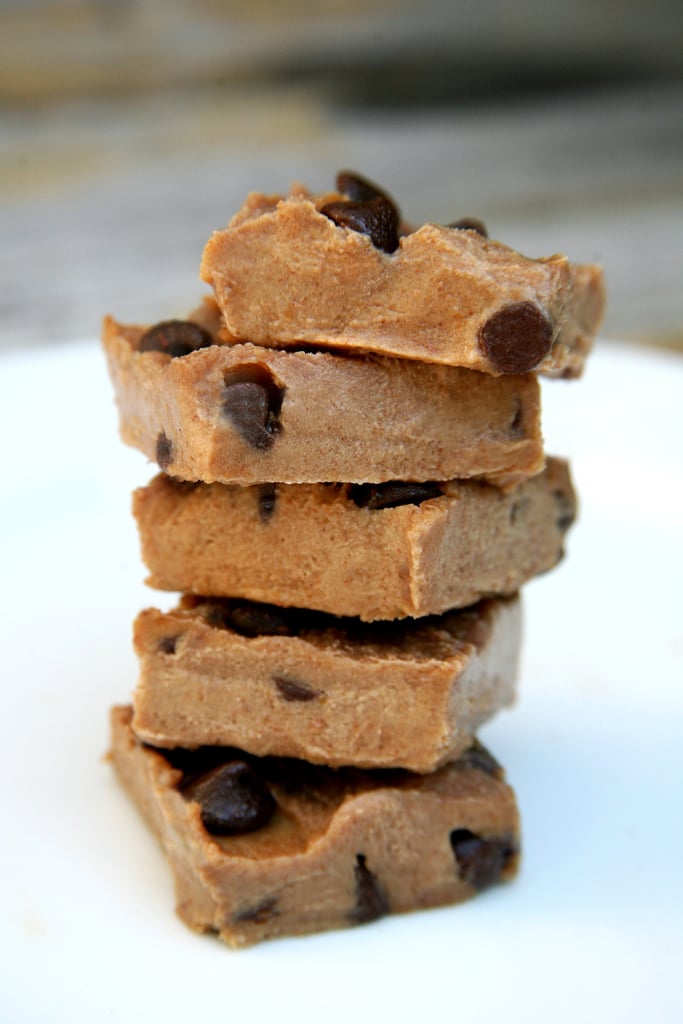 If you grew up scooping out spoonfuls of raw cookie dough while baking chocolate chip cookies with Grandma, you're going to fall hard for this cookie dough freezer fudge [6] — shhh, it's made with lentils!
Mini Caramel Apples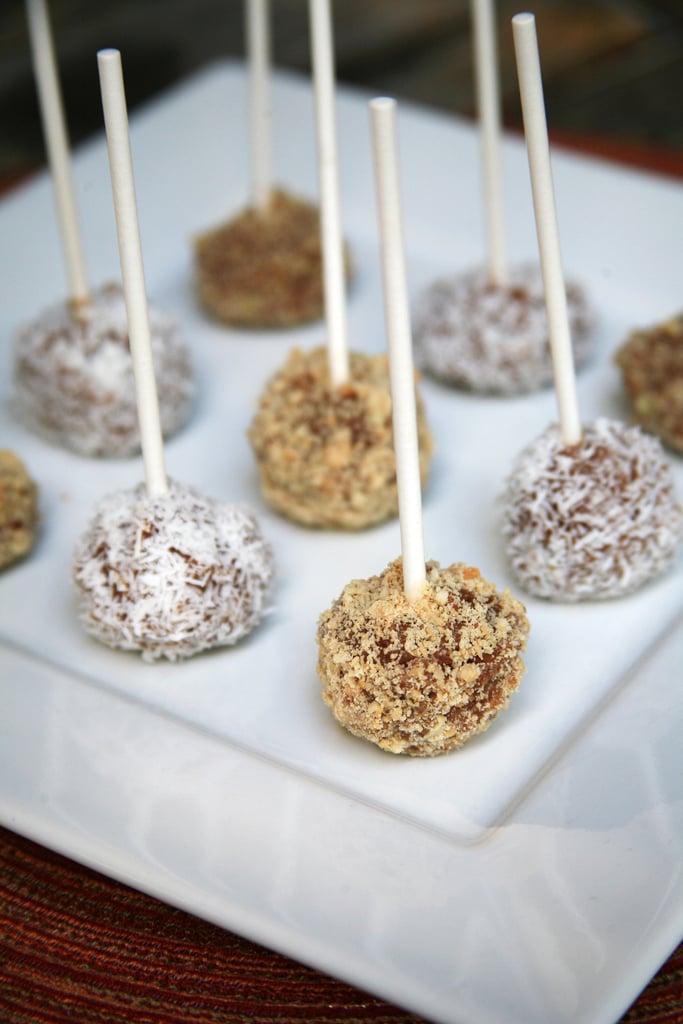 You only need four ingredients: dates, soy milk, apples, and the topping of your choice. These treats on a stick [7] are actually healthy enough to have for a snack. And at 51 calories a piece, go ahead and have a few.
Mint Chip Truffles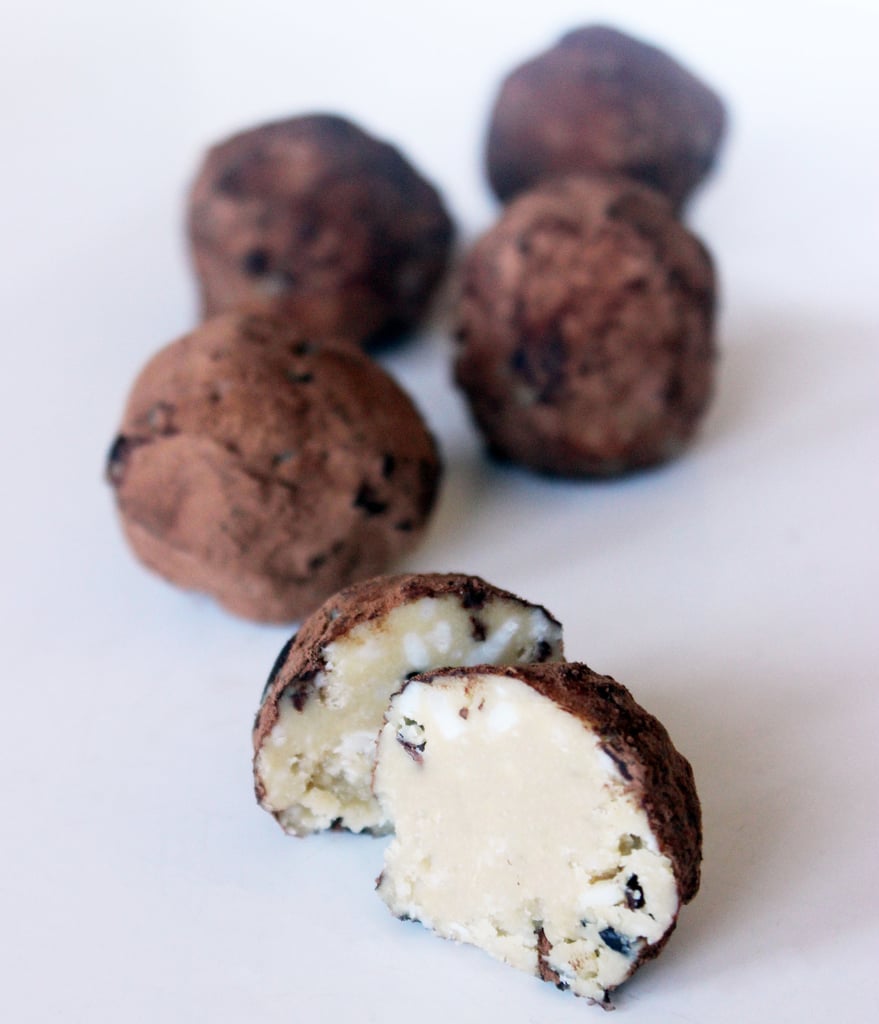 Peppermint Pattie- and Junior Mints-lovers will flip for these tasty mint chip truffles [8]. Sweet and refreshing like the classic you're craving, this Paleo-friendly treat clocks in at less than 70 calories per serving.
Chocolate-Mousse-Filled Strawberries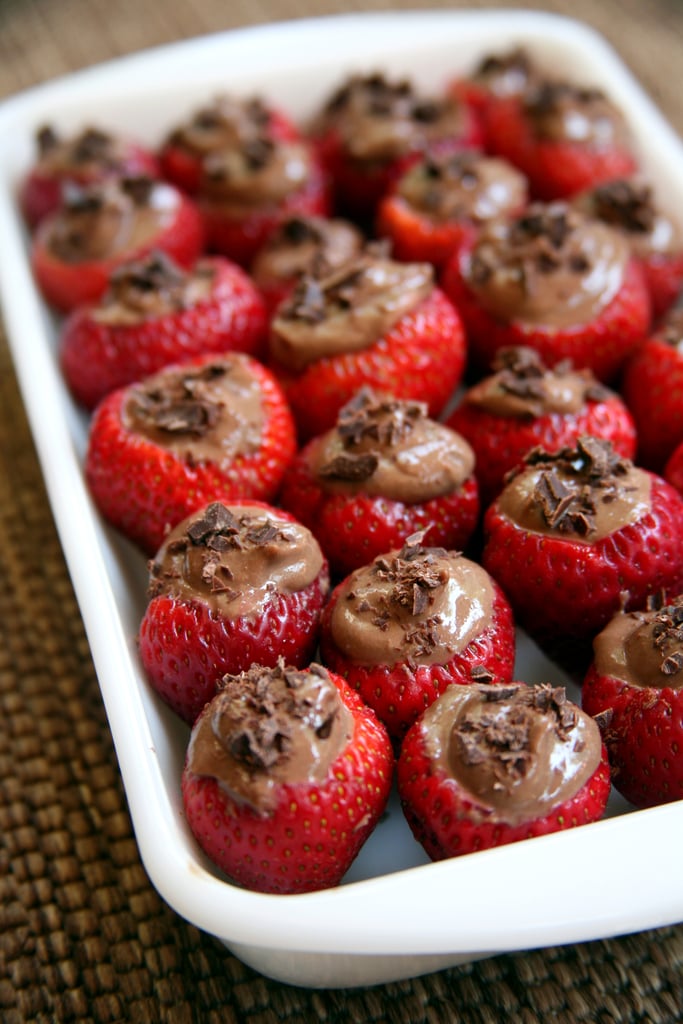 How do you make juicy, sweet strawberries even better? Pair them with chocolate, of course. The filling in these sweet morsels [9] is made with tofu and dates!
Homemade Dole Whip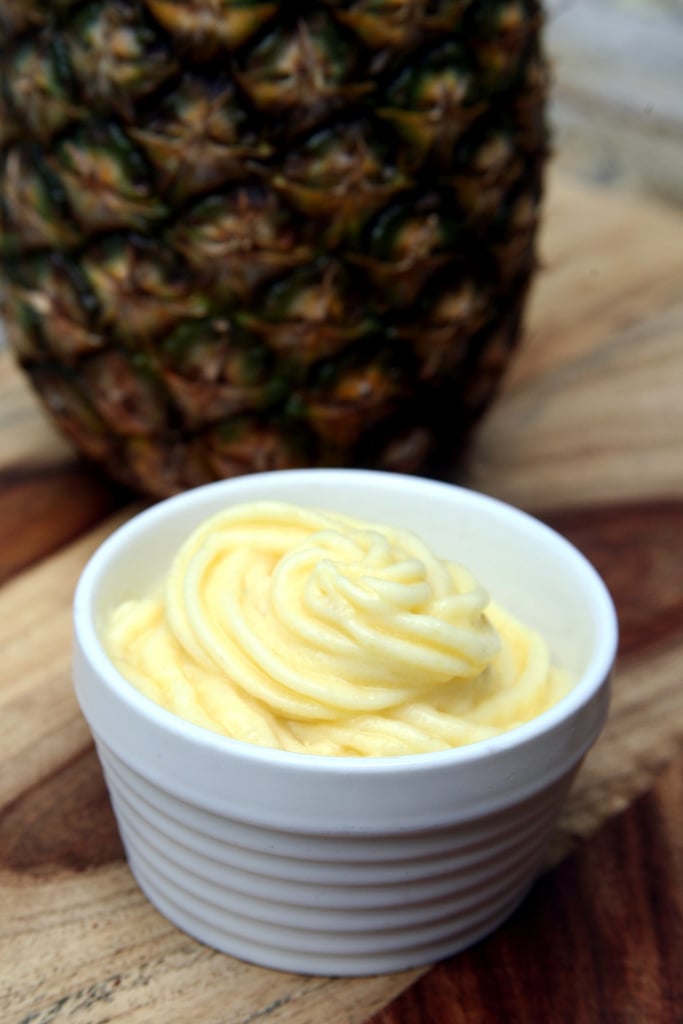 For just over 100 calories, this three-ingredient dessert [10] can be served in a small bowl, the bottom of a pineapple (so Martha Stewart [11] of you!), or in a cup of pineapple juice.
Chocolate Sunbutter Cups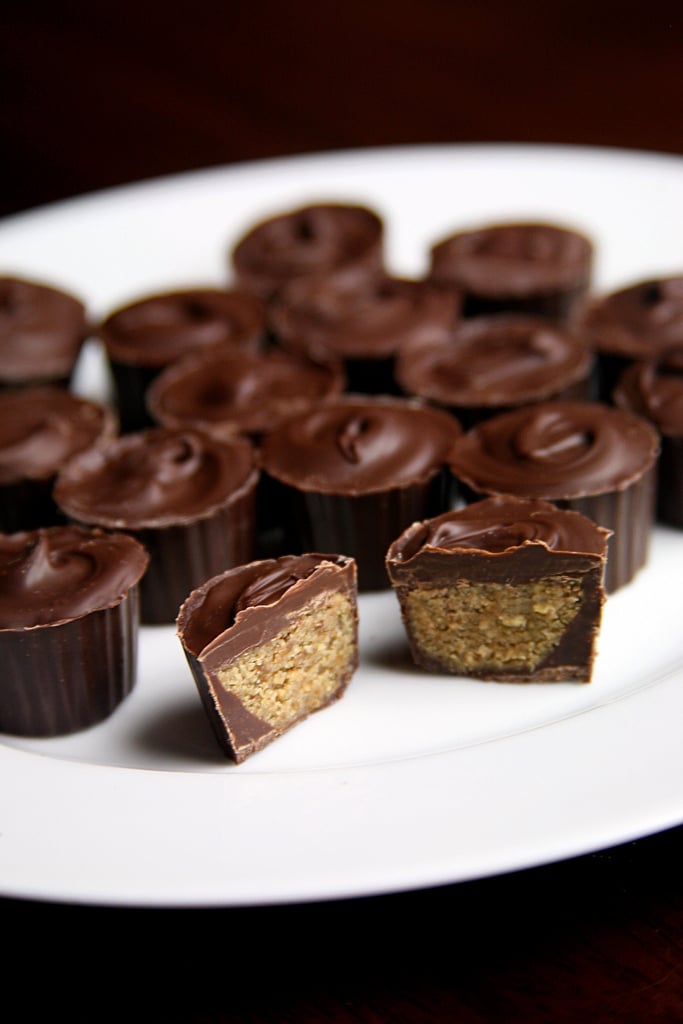 These 52-calorie chocolate cups [12] are filled with a sunflower seed and date mixture that — let me tell you — tastes even more decadent than Reese's.
Pumpkin Pie Pudding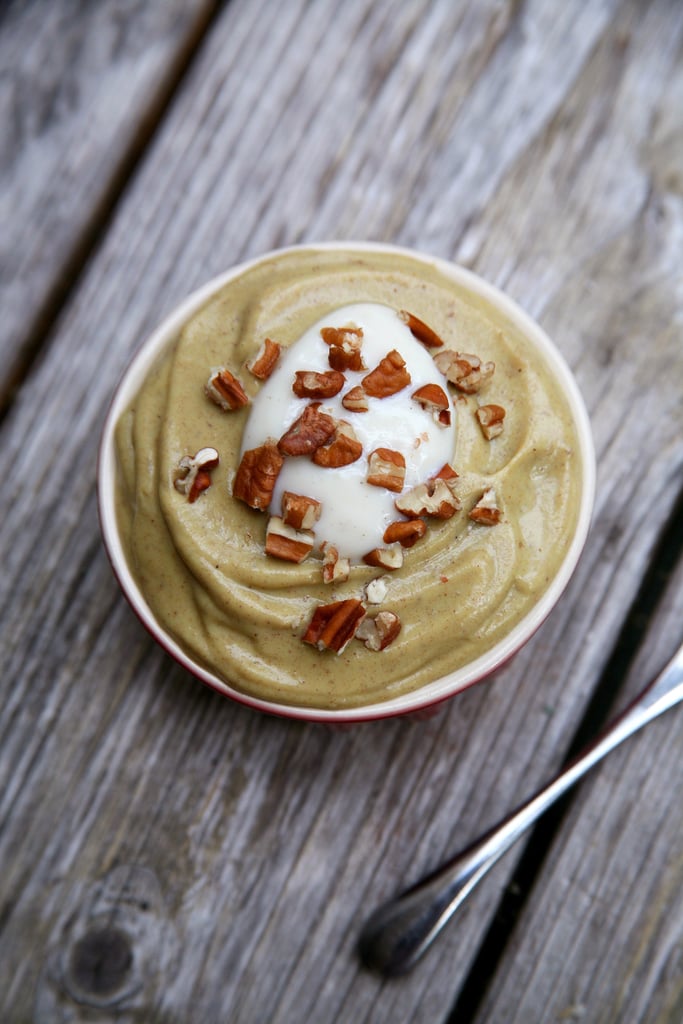 Made with high-fiber avocados and high-protein silken tofu, this spoonable treat [13] will satiate hunger, so you can enjoy a 156-calorie bowl and feel completely satisfied for hours.
No-Bake Vegan Brownies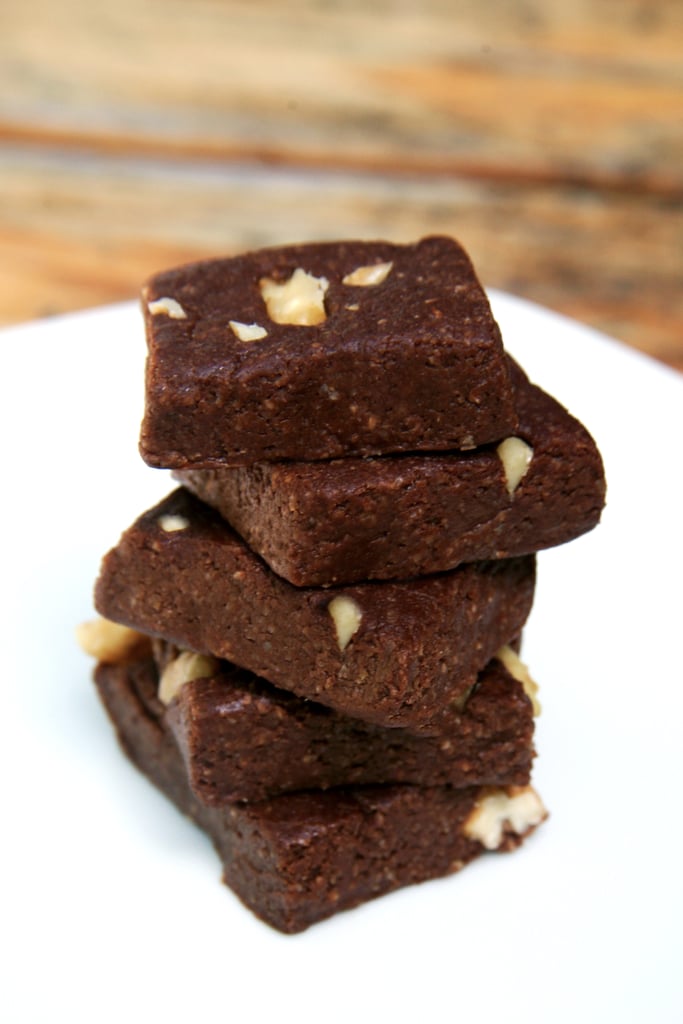 Craving a chewy, chocolatey brownie, are you? These no-bake treats [14] not only spare you having to turn on the oven during a hot and humid day, but this sugar-, gluten-, and dairy-free recipe is also just 59 calories per fudgey bite.
Paleo Dark Chocolate Nut Clusters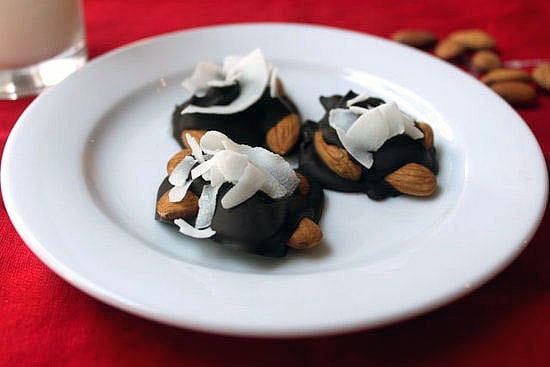 In the mood for a dessert-like snack? These dark chocolate nut clusters [15] are made with less than five ingredients.
Chocolate Raspberry Protein Balls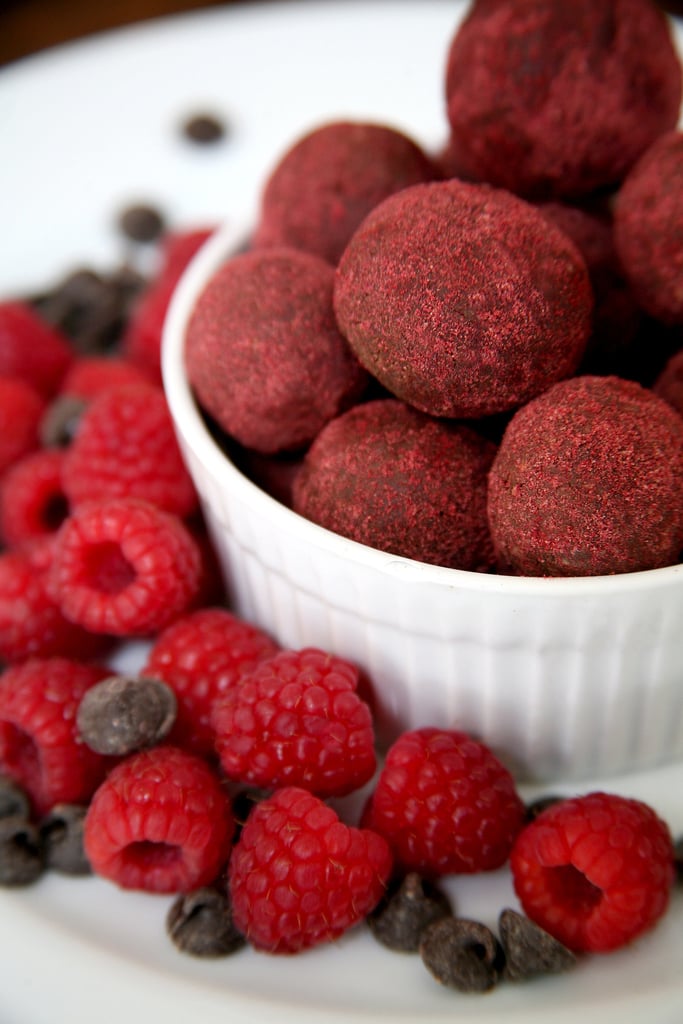 Disguised as chocolate raspberry truffles [16], these are actually protein balls perfect for after a workout.
Vegan Caramel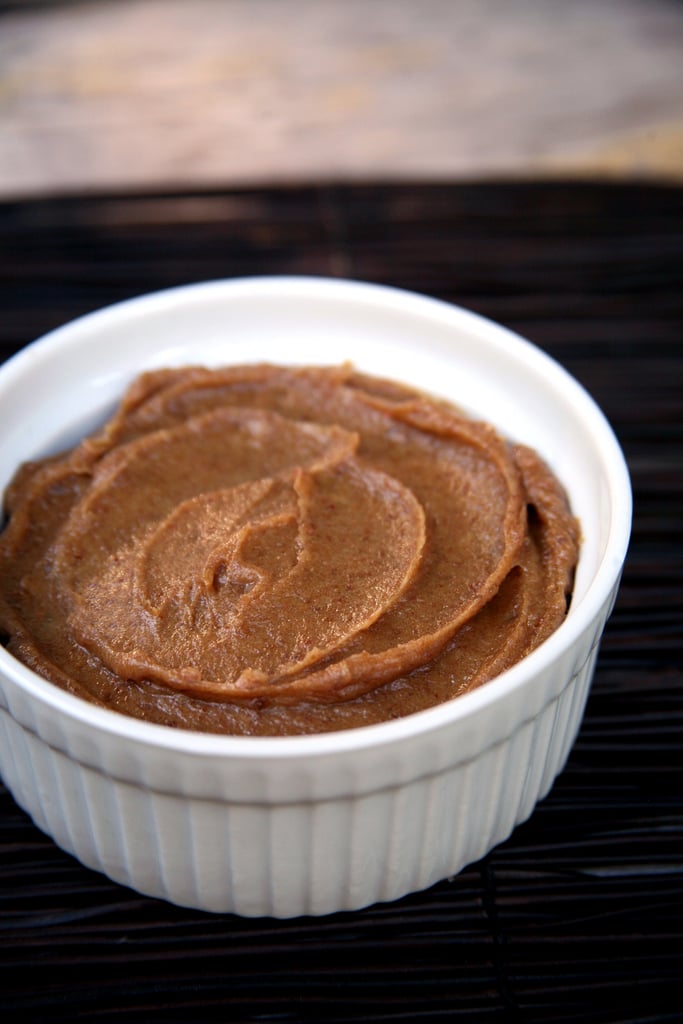 Made with just dates, soy milk, and vanilla, this creamy caramel [17] is healthy enough that you don't even have to save it for dessert. Serve it up with fruit slices, smear it on crackers for a salty-sweet snack, swirl it into your hot oatmeal or your bowl of yogurt, or add it as a topping on ice cream.
Peanut Butter Rice Krispies Treats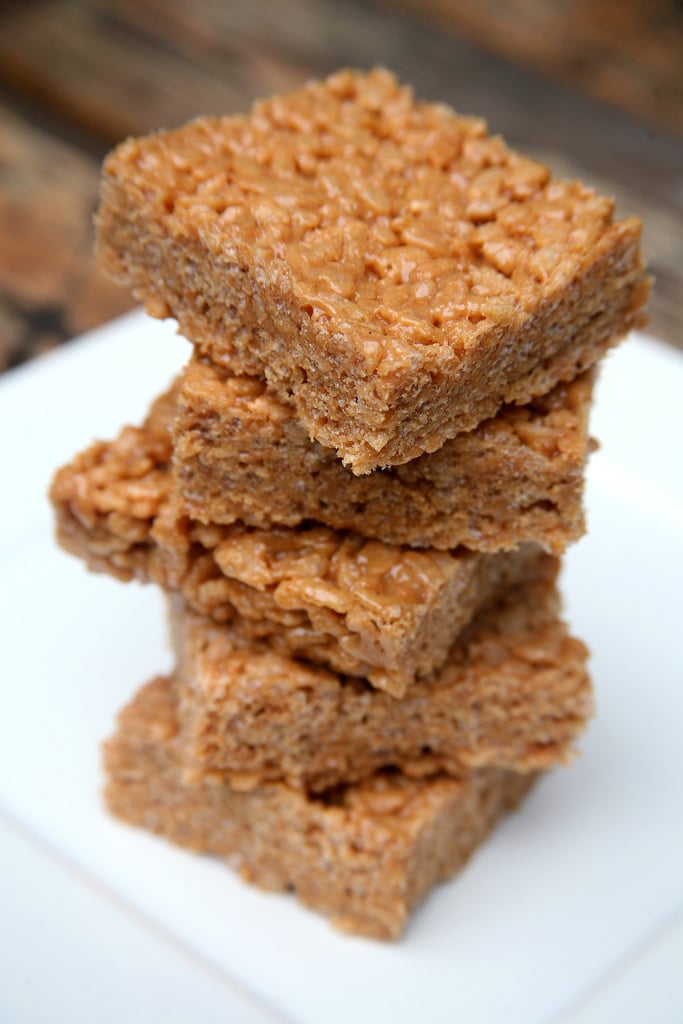 At 153 calories per delicious square [18], they're just as addictive as the original recipe, but with 4.6 grams of protein, you won't feel guilty inhaling more than one.
Zucchini Double Fudge Brownies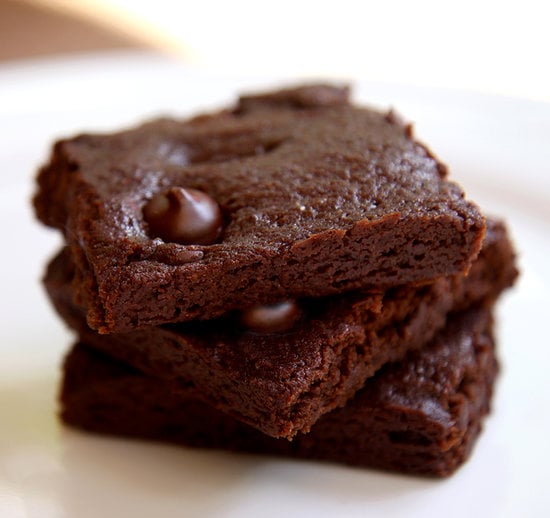 These melt-in-your-mouth moist, rich, and fudgey brownies [19] taste so sinful, you'll be amazed that they're vegan and just over 150 calories.
Vegan, Grain-Free Pumpkin Chocolate Chip Cookies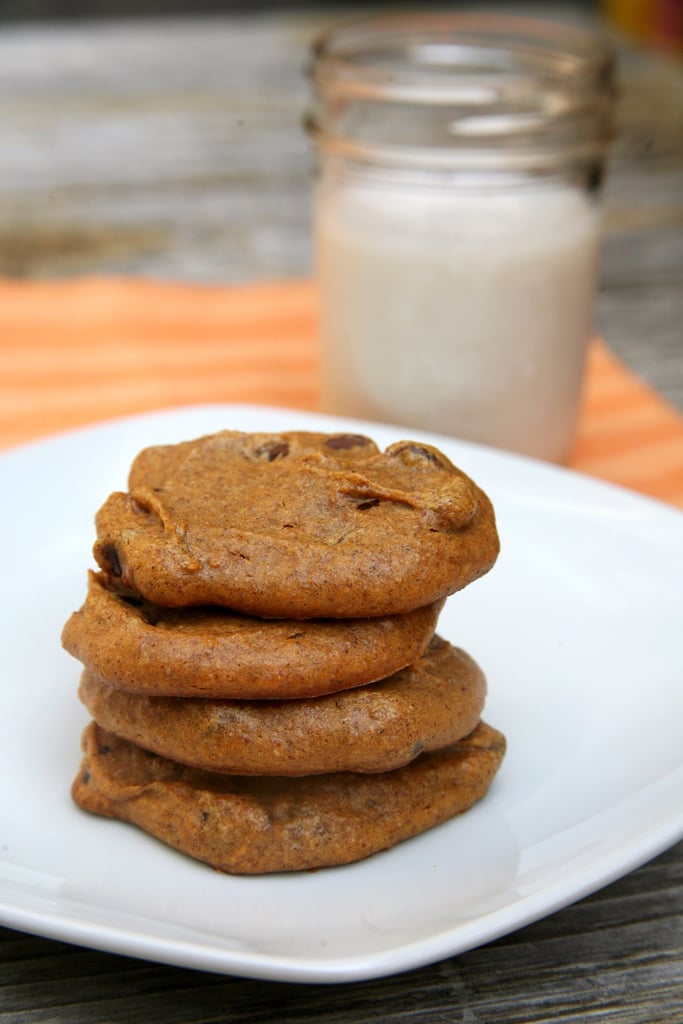 Soft, chewy, and only 86 calories per serving, these pumpkin chocolate chip cookies [20] are vegan and grain-free. Bonus: since they contain no eggs, you can lick the bowl clean!
Frozen Yogurt Cupcakes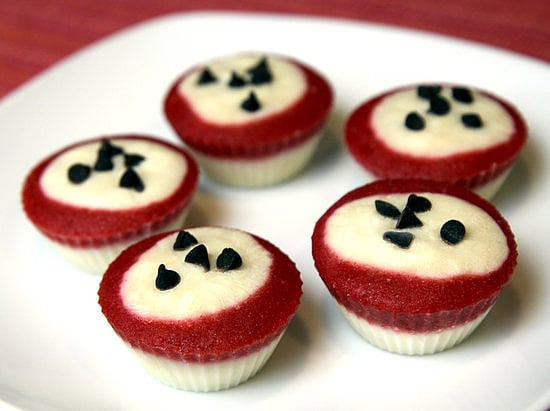 These frozen yogurt cupcakes [21] are made with Greek yogurt, fresh strawberries, and bananas; and while low in calories, fat, and cholesterol, they're still lusciously sweet and smooth.
Smudgies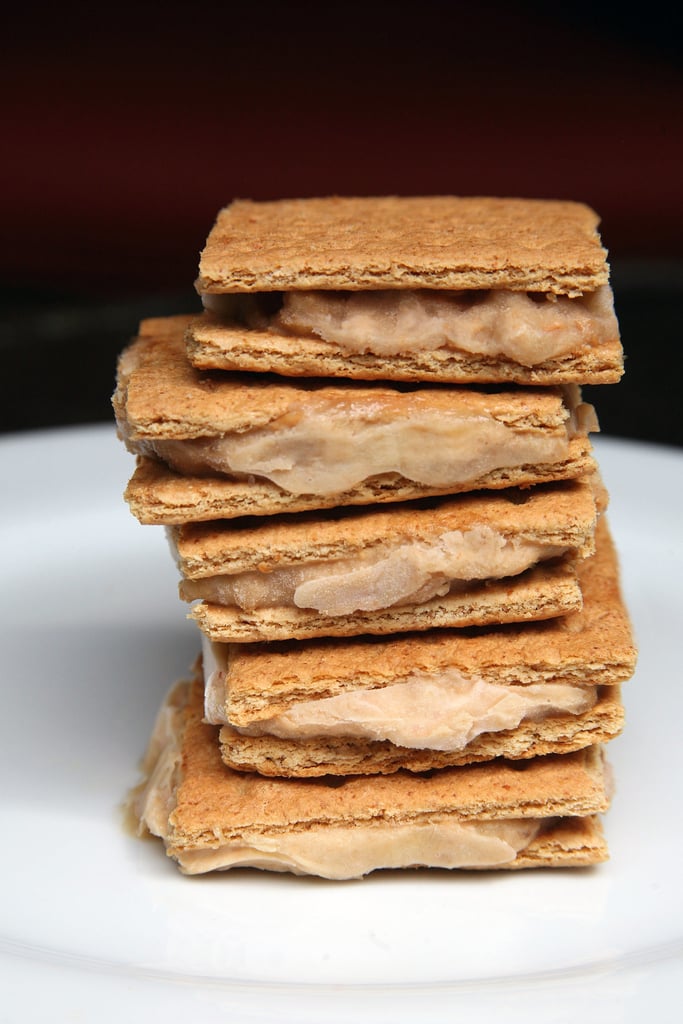 Made with just three ingredients, this 92-calorie frozen dessert [22] will beat ice cream sandwich cravings instantly.
Chocolate Hummus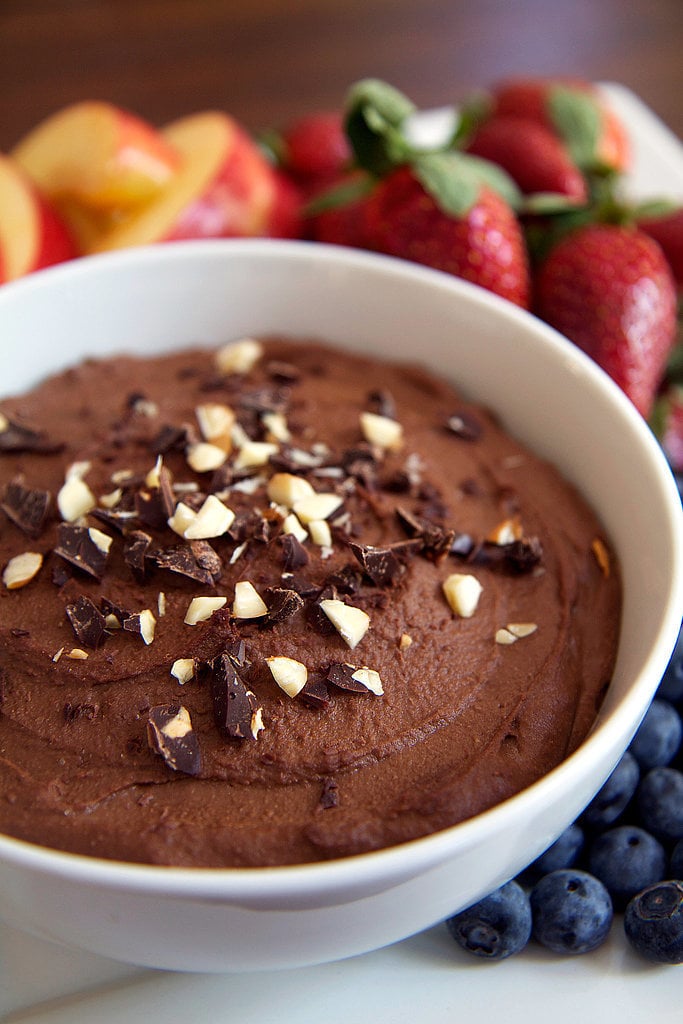 While slices of crunchy apple and fresh strawberries are sweet enough on their own, isn't everything better with chocolate? Spruce up your basic snack by pairing it with this smooth and mousse-like protein-packed chocolate dip [23].
Chocolate Peanut Butter No-Bakes
You get three amazing layers [24] — chocolate kripsies on the bottom, sweet and salty peanut butter in the middle, and chocolate chocolate chip on the top. At just over 100 calories, each bite offers 3.2 grams of protein.
Vegan Banana Ice Cream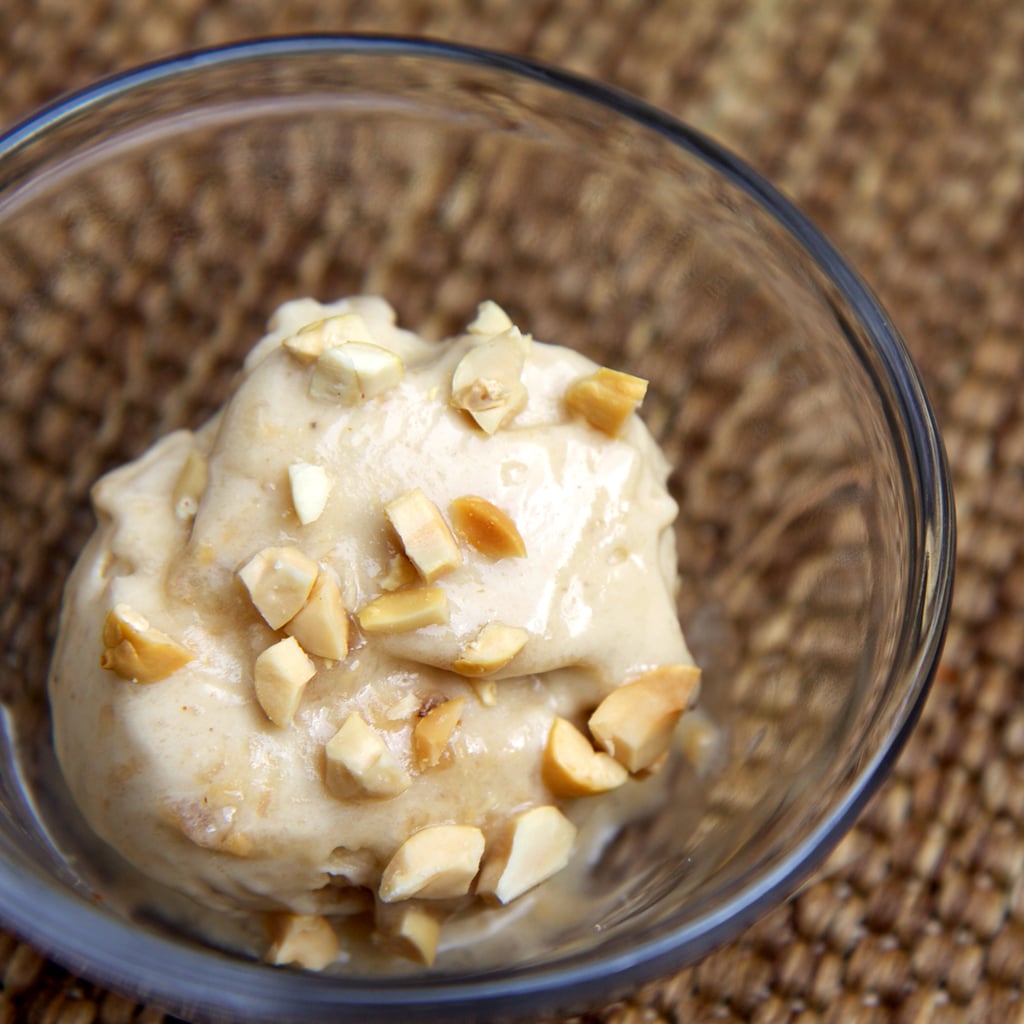 Who says you have to live without ice cream? This dessert is made with only two ingredients [25] — frozen bananas and peanut butter — and is only 152 calories per serving. All you need is a blender.
Vegan Peanut Butter Brownie Bites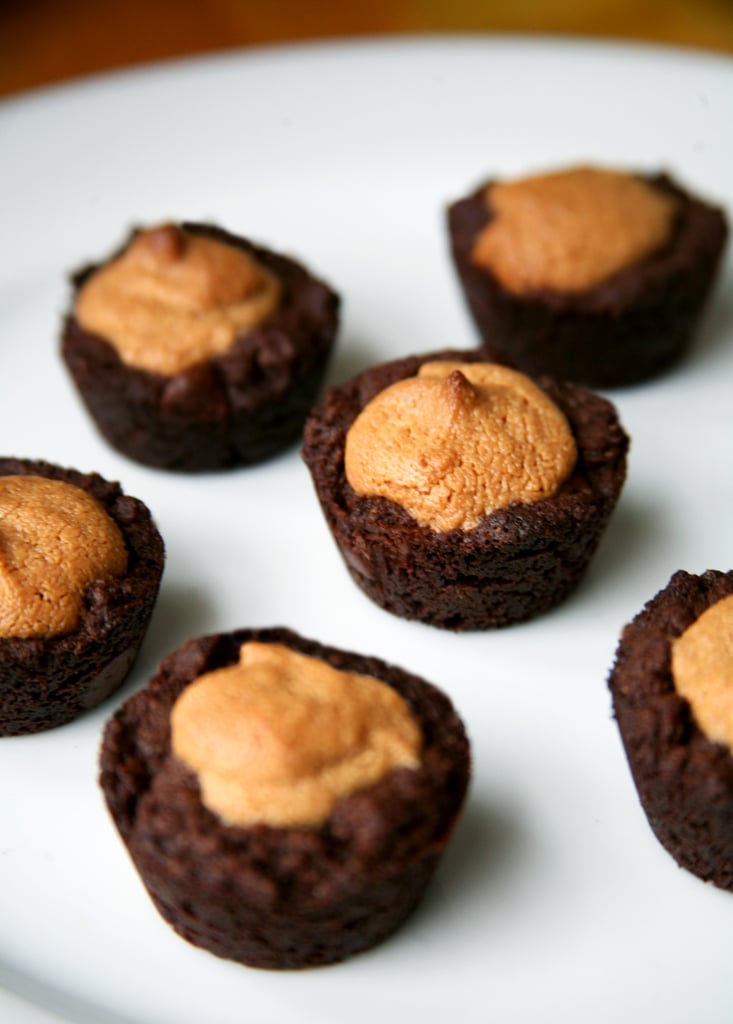 Brownies [26], anyone? These are vegan, filled with sweet and creamy peanut butter, and (as an added bonus) offer a protein punch. They're just 124 calories apiece.
Vegan Snickers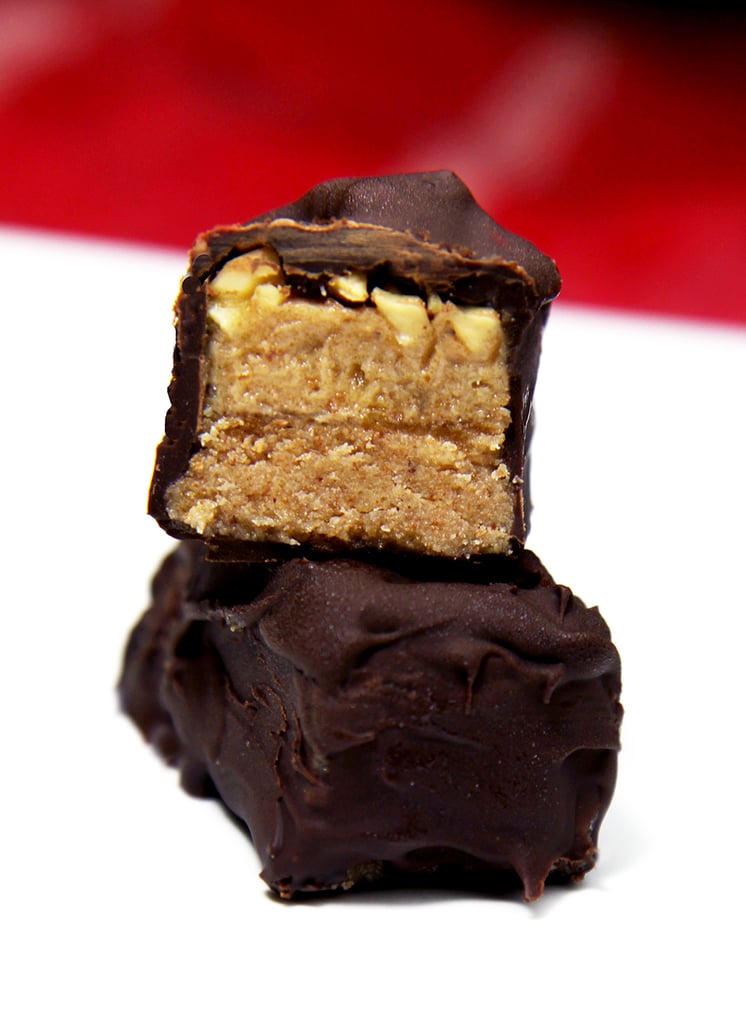 If Snickers are your faves but you could do without the hydrogenated oils and refined sugar, whip up this 129-calorie version [27] that's made with a handful of ingredients and is vegan, too.
Vegan Mango Ice Cream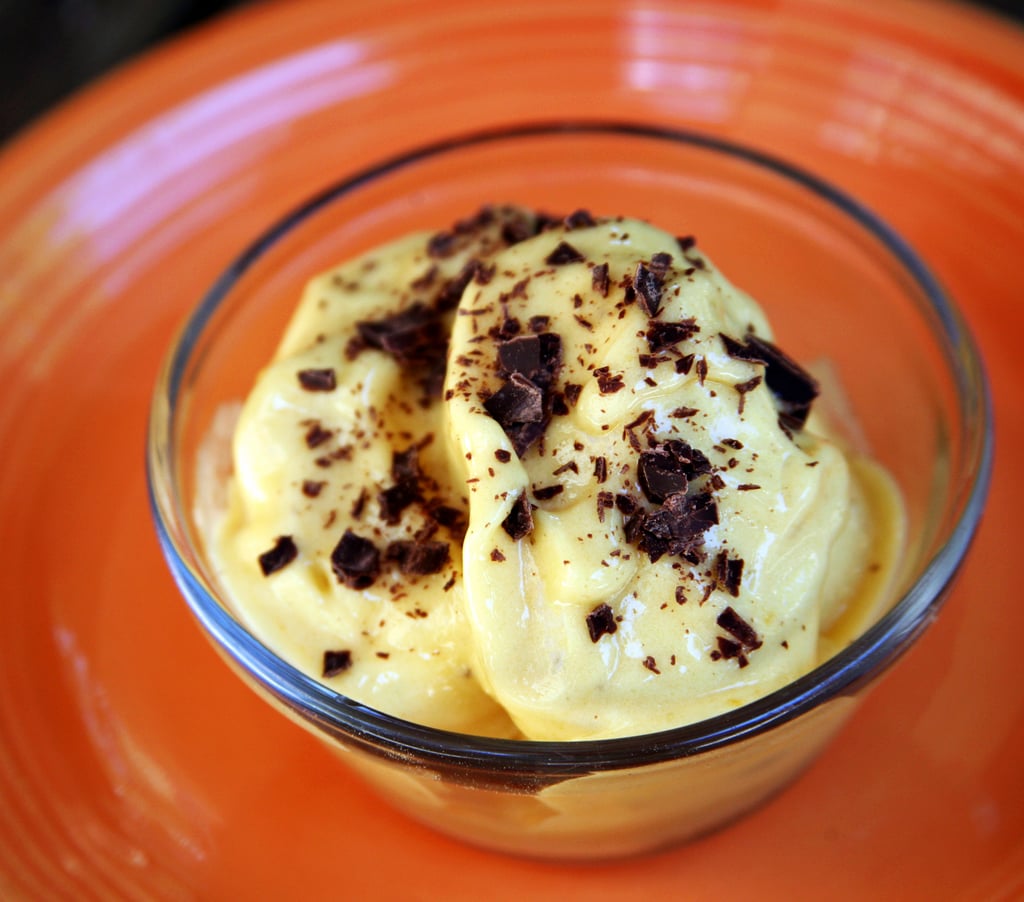 Fruity like a sorbet but creamy like an ice cream without a drop of dairy, this 150-calorie mango ice cream [28] requires no ice cream maker.
Vegan Chocolate-Covered Banana Almond Butter Bites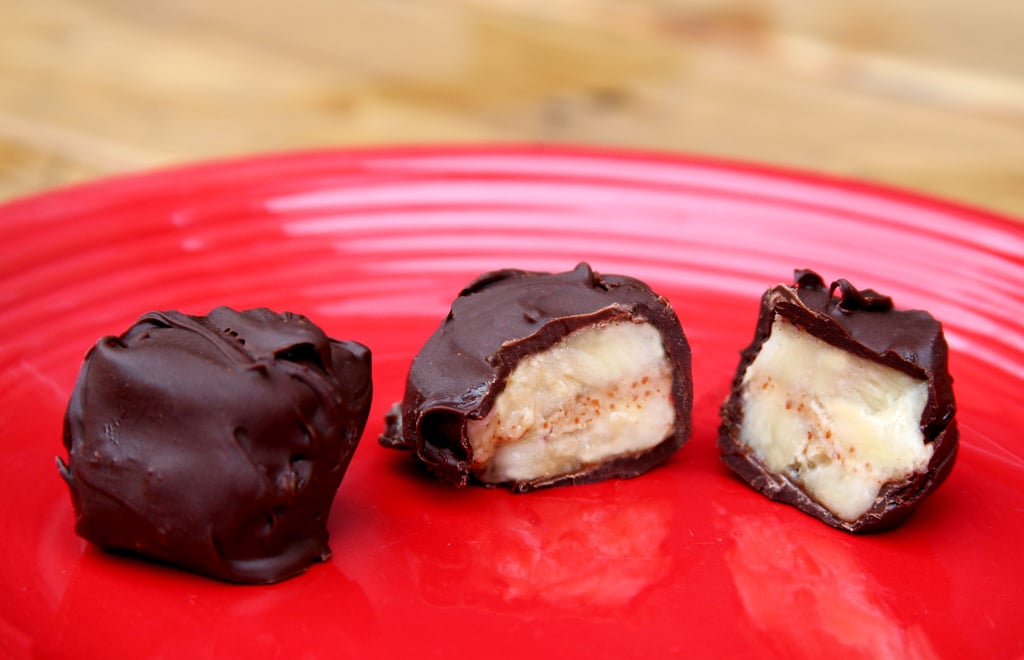 Treat yourself to almond butter surrounded by slices of banana and covered in dark chocolate, and enjoy three of these crave-worthy frozen bites [29] for 147 calories.
Vegan Almond Butter Cups
Made with almond butter and maple syrup, these vegan almond butter cups [30] are lower in calories, fat, cholesterol, and sugar, and they taste more rich and decadent than the original.
Vegan Peanut Butter Kiss Cookies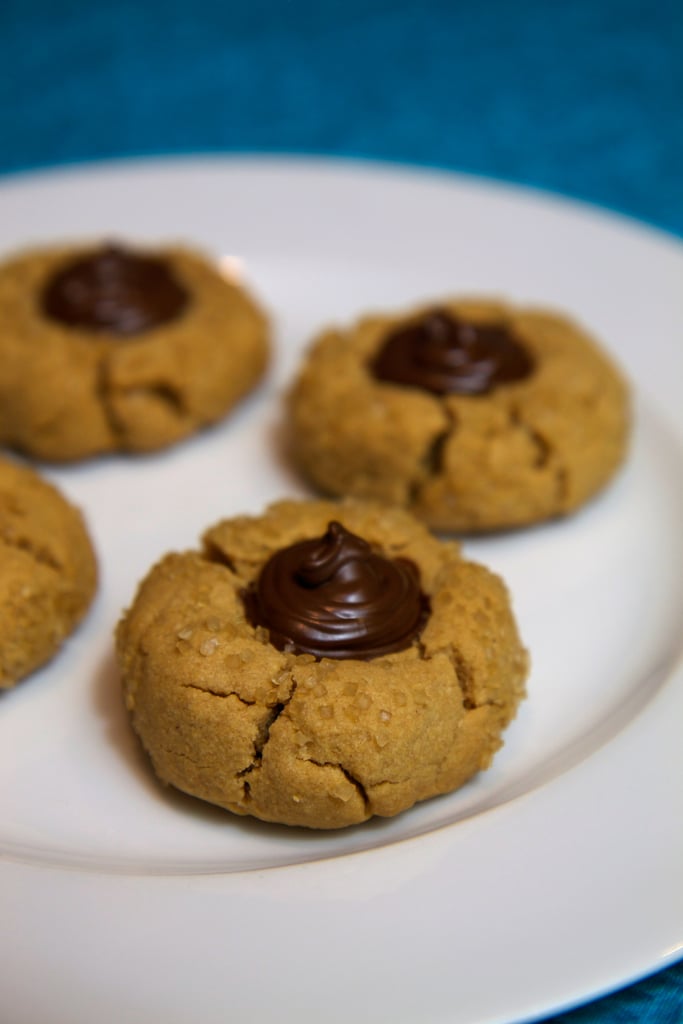 Made with homemade dairy-free chocolate kisses for an extraspecial flair, these vegan favorites [31] will not disappoint. One cookie is 126 calories.
Vegan Samoas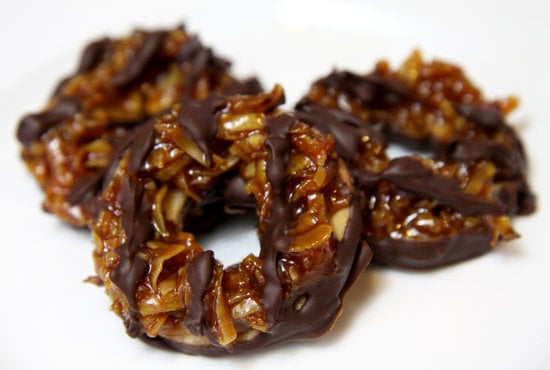 If you grew up loving this chewy Girl Scout favorite, you can whip up your own vegan version [32] that's just 114 calories per delectable cookie.
Vegan Strawberry Fudgsicles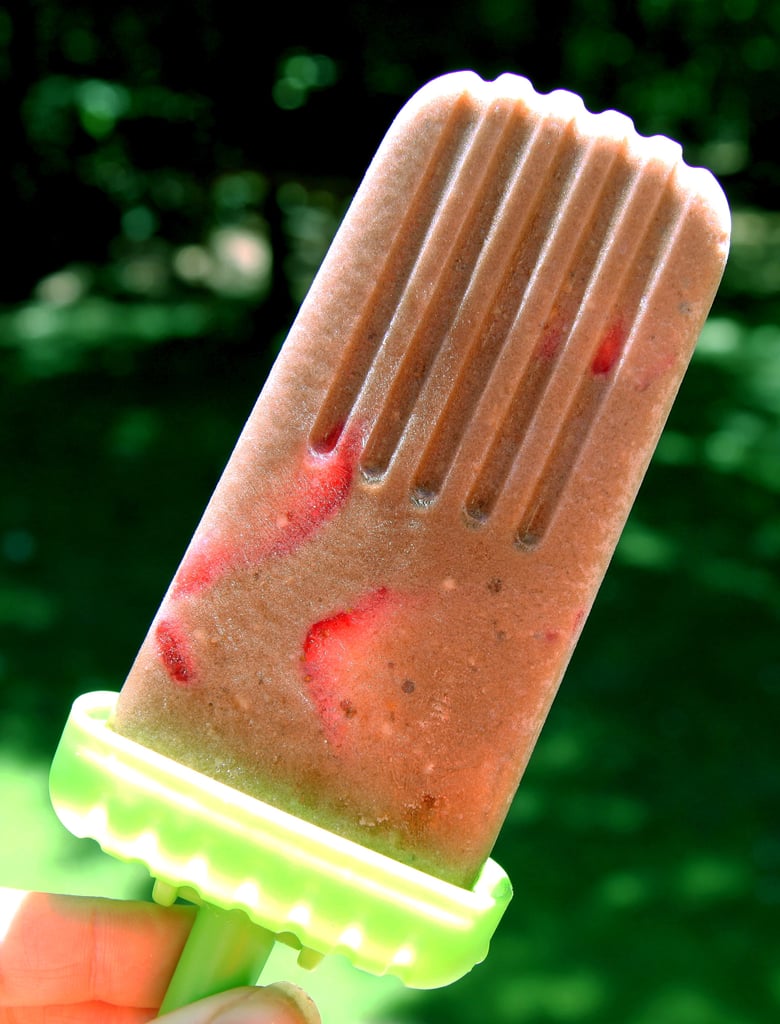 For an added sweet bonus, these homemade fudgsicles [33] are filled with fresh strawberries — the perfect complement to the chocolaty goodness. And even better news? Each one is under 80 calories.
Vegan Almond Butter Apricot Bites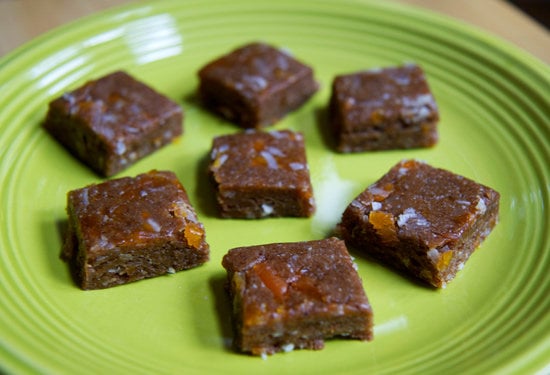 If you're craving a sweet, cookie-like snack that's high in protein and flavor, then whip up these quick and easy almond butter apricot 59-calorie bites [34].
Vegan Thumbprint Cookies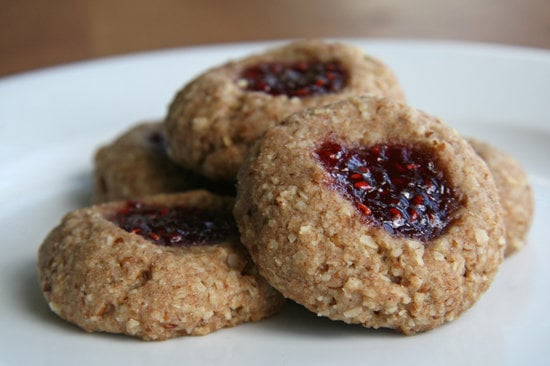 These cute pecan-filled thumbprint cookies [35] are a far healthier alternative to sugar- and fat-laden pecan pie — and they're just 122 calories per cookie.
Vegan Thin Mints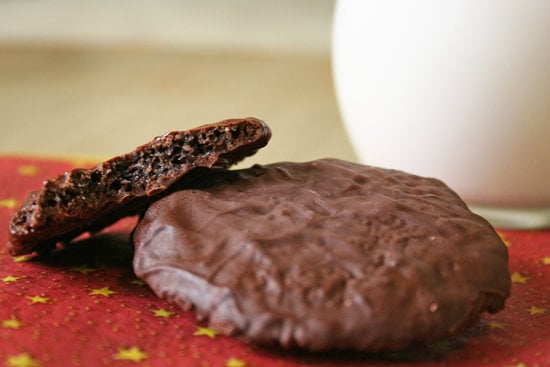 Another Girl Scout fave, wow yourself and your friends with how authentic this homemade and vegan version tastes [36], just 136 calories per delicious cookie.
Three-Ingredient Vegan Chocolate Pie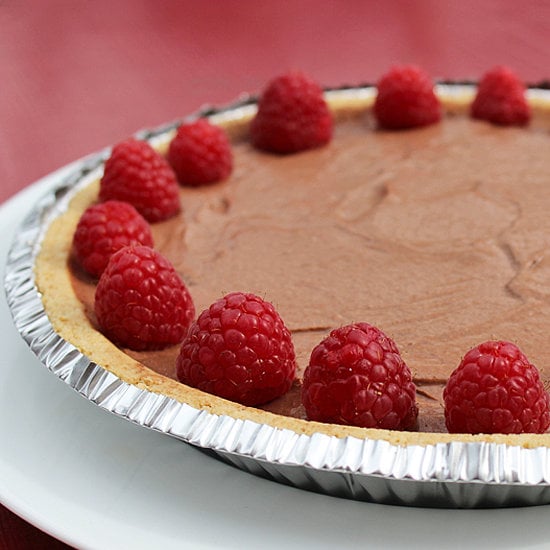 The sweetest part about this smooth and creamy chocolate pie [37] is that it's less than 150 calories per serving!