If you're looking to cut back on carbs, that daily sandwich at lunch is not going to fly. Finding new recipes that will leave you feeling satisfied can be tough since fewer carbs means extra protein and healthy fats are even more essential. Look to these five delicious recipes that all fall under 15 grams of carbs per serving but still remain high in nutrients.
— Additional reporting by Leta Shy
Eggless Kale Caesar Salad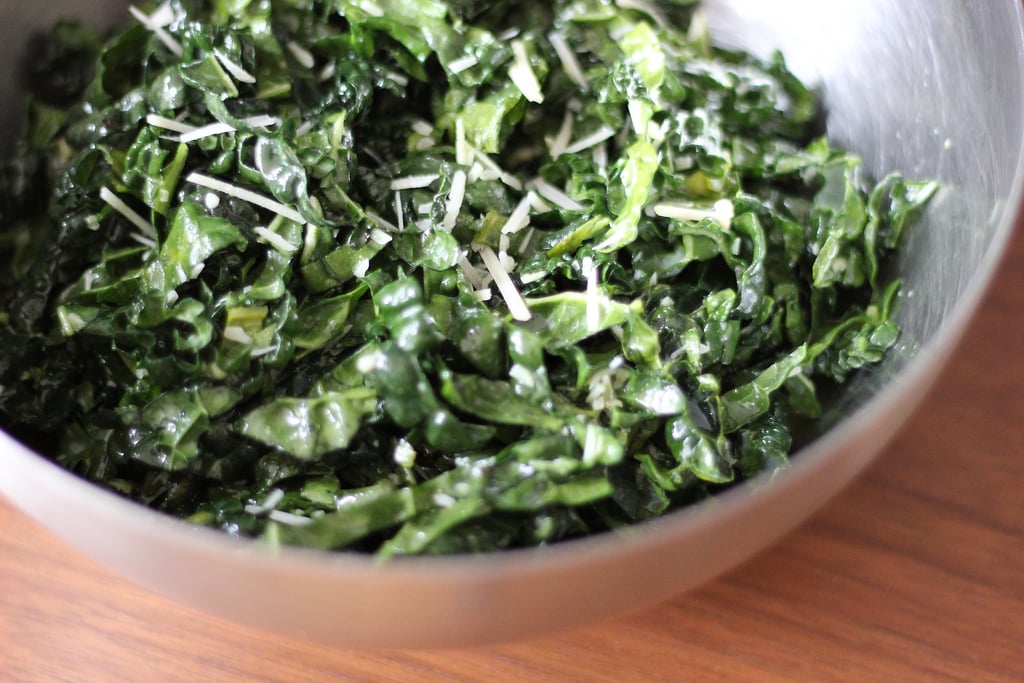 In the grand spectrum of salads, Caesar isn't exactly the healthiest choice, but for the same addictive taste with an added bonus — vitamin A-rich superfood kale — opt for this lighter caesar salad dressing [1] that tastes just like the classic. And adding lean chicken breast to this dish brings on even more protein without adding any carbs.
Total carbs: 12.6 grams
Tortilla-Less Soup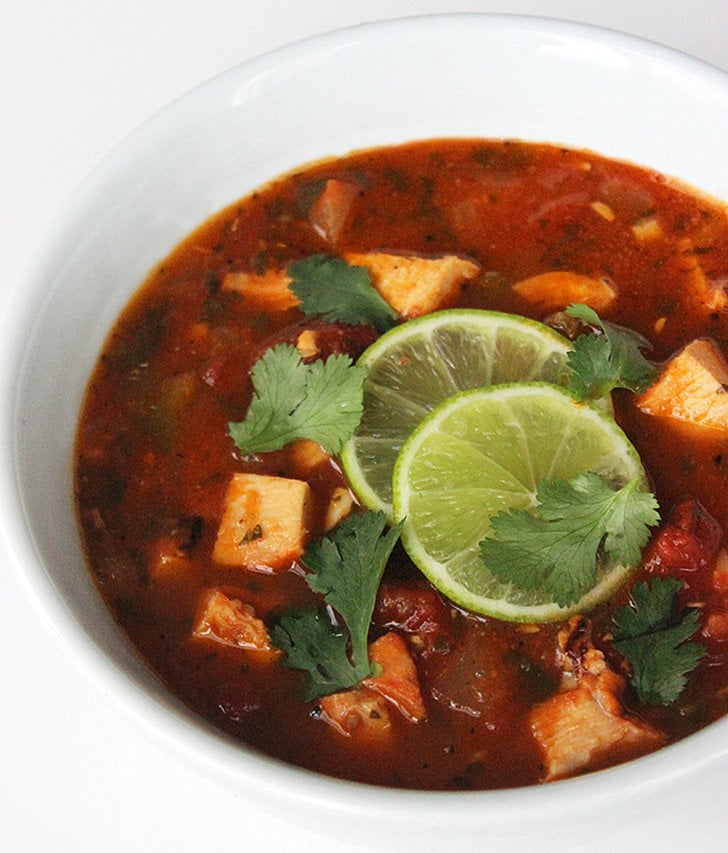 Anyone who loves Mexican-inspired flavors will find a new favorite lunch in this oh-so-easy low-carb recipe. This fresh and spicy tortilla-less soup [2] is high in vitamin C and protein. Cook up a big pot of soup on Sunday, and you'll have a satisfying lunch for the next few days — you won't miss the tortilla chips at all!
Total carbs: 11.6 grams
Cauliflower-Crust Pizza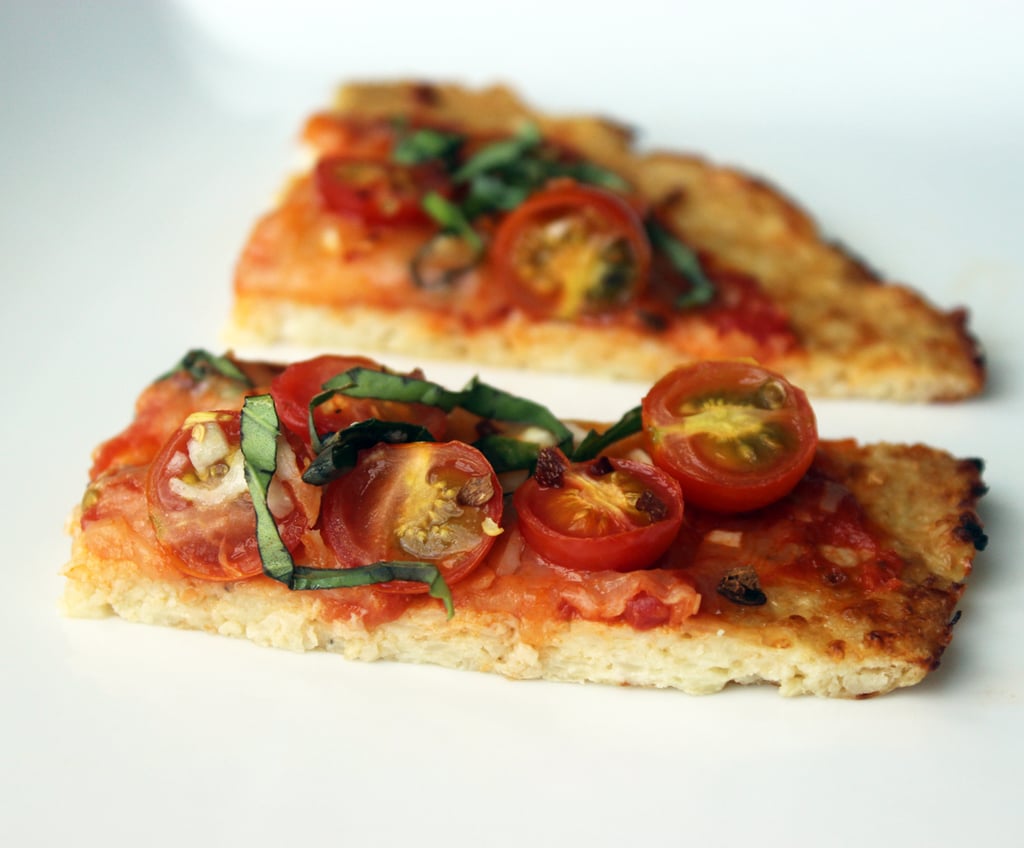 This veggie-powered cauliflower pizza crust [3] proves that you don't need flour to make an amazing pizza. Freshly grated cauliflower serves as the base for the creative and delicious crust that you can fold up just like traditional pizza. Cook it up the night before, and enjoy leftovers reheated the next day.
Total carbs: 14.4 grams
Healthy Chicken Salad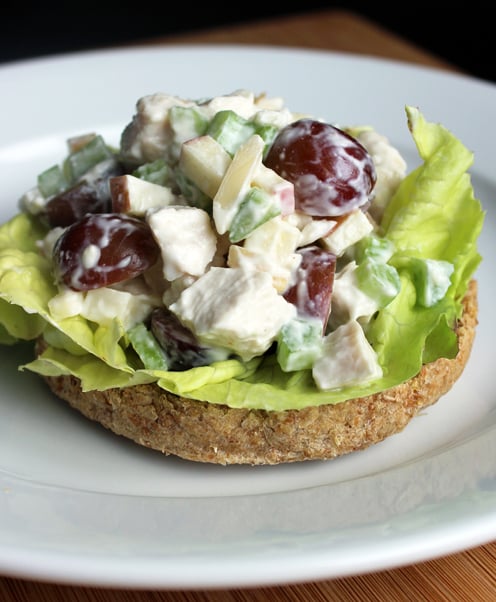 Sub in nonfat Greek yogurt to keep the same texture and tang of chicken salad [4] you love while cutting the calories and fat of the traditional in half. Skip the bread and serve your salad over a bed of lettuce for a light and satisfying lunch.
Total carbs: 3.9 grams
Thai Citrus Chicken Salad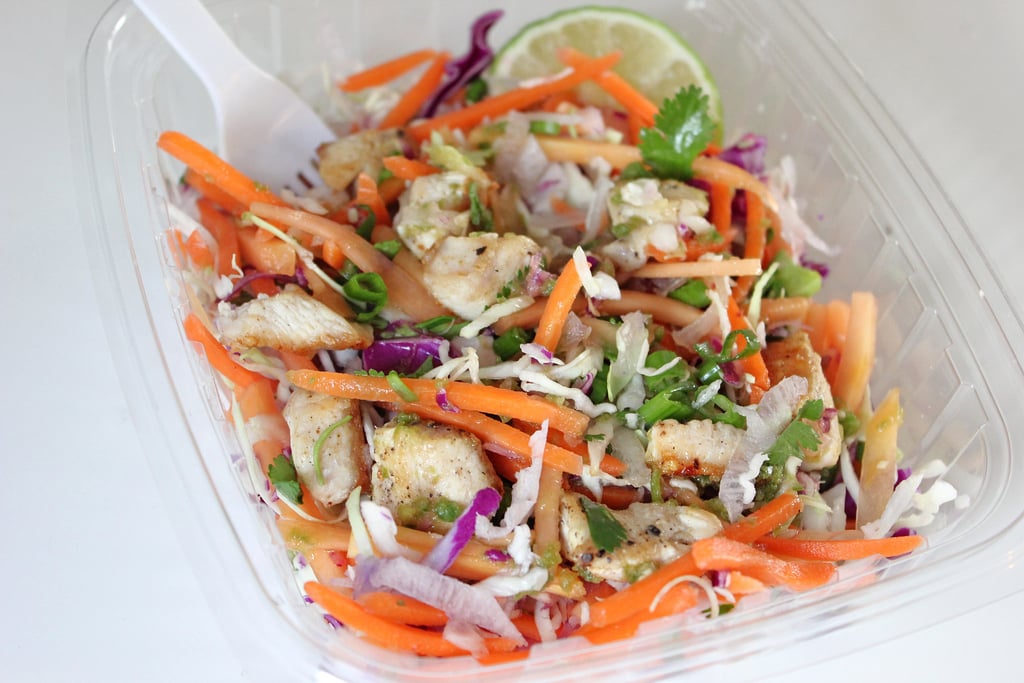 A mix of digestion-relieving cabbage and papaya and hydrating, antioxidant-rich daikon — along with a tangy Thai-inspired citrus dressing — makes this citrus chicken salad [5] a flavorful, filling lunch that's high in protein and low in fat, carbs, and calories.
Total carbs: 11.6 grams
Raw Walnut Tacos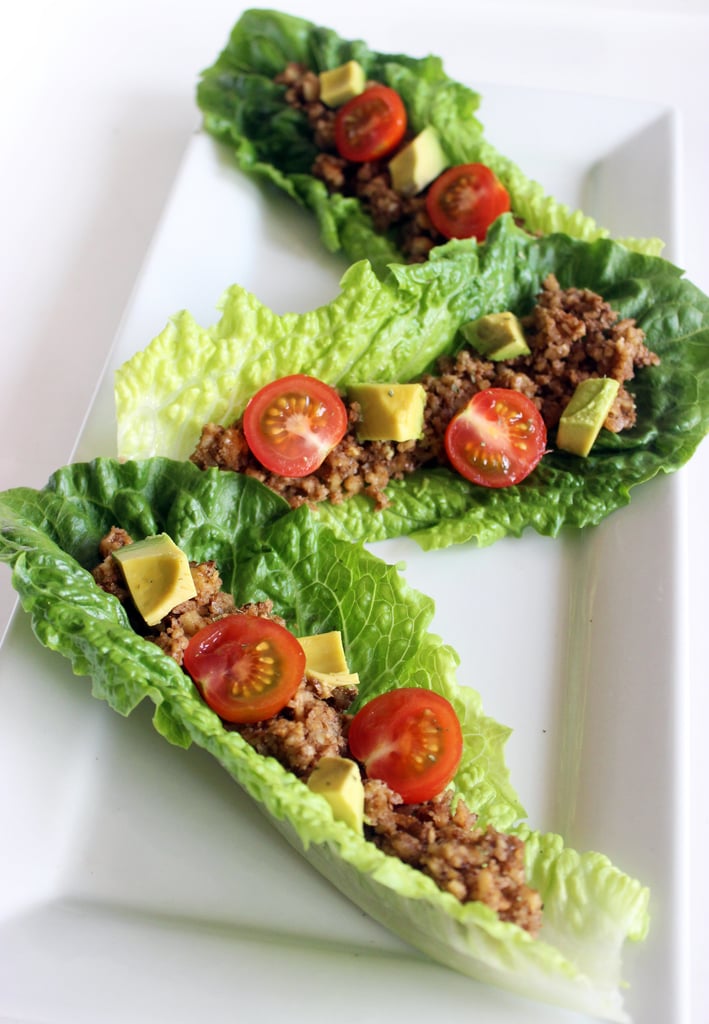 Beyond their spiced, smoky, and surprisingly meaty flavor, the combination of walnuts and avocado makes this raw taco recipe [6] a low-carb Mexican-inspired dish packed with heart-healthy monounsaturated fats that have also recently been linked to burning away belly fat.
Total carbs: 10.3 grams
Italian-Style Stuffed Peppers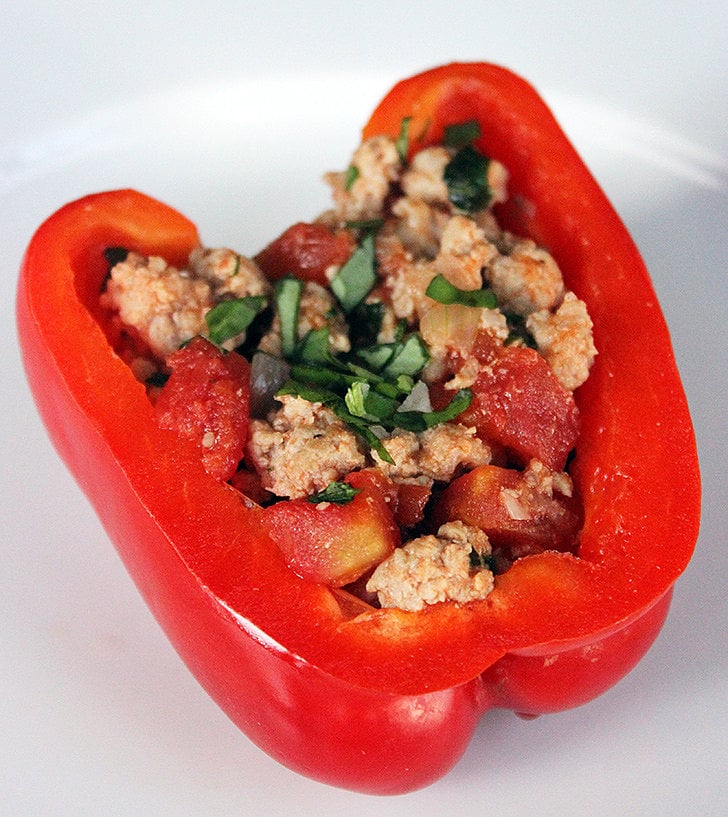 For a warming, quick lunch, cook up these Italian-style stuffed peppers [7] for dinner the night before and enjoy these leftovers for lunch. With just a few ingredients and less than 30 minutes, you can create a fresh, low-carb, clean meal with more than 30 grams of protein.
Total carbs: 7 grams
Cabbage and Hemp Detox Salad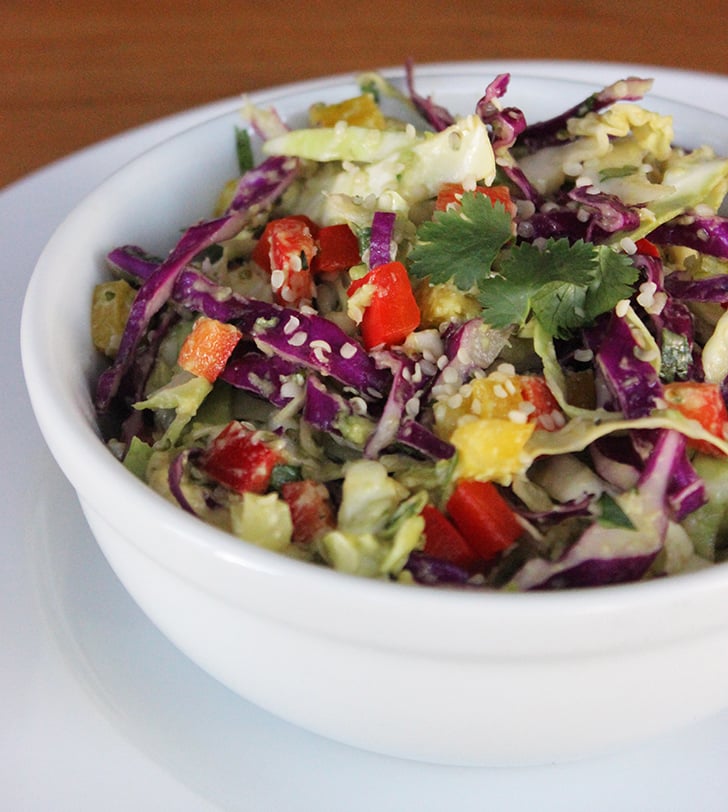 If you're on the hunt for a quick and tasty detoxifying recipe, this crunchy cabbage and hemp salad [8] is for you. If you haven't tried them yet, it's time to give hemp seeds a try. They're a great source of fat-fighting omega-3s and vitamin E for vegans and vegetarians, and the combination of the cold-pressed oil and seeds in this recipe gives this fresh salad a nutty flavor you'll love.
Total carbs: 8.7 grams
Cucumber Caprese Salad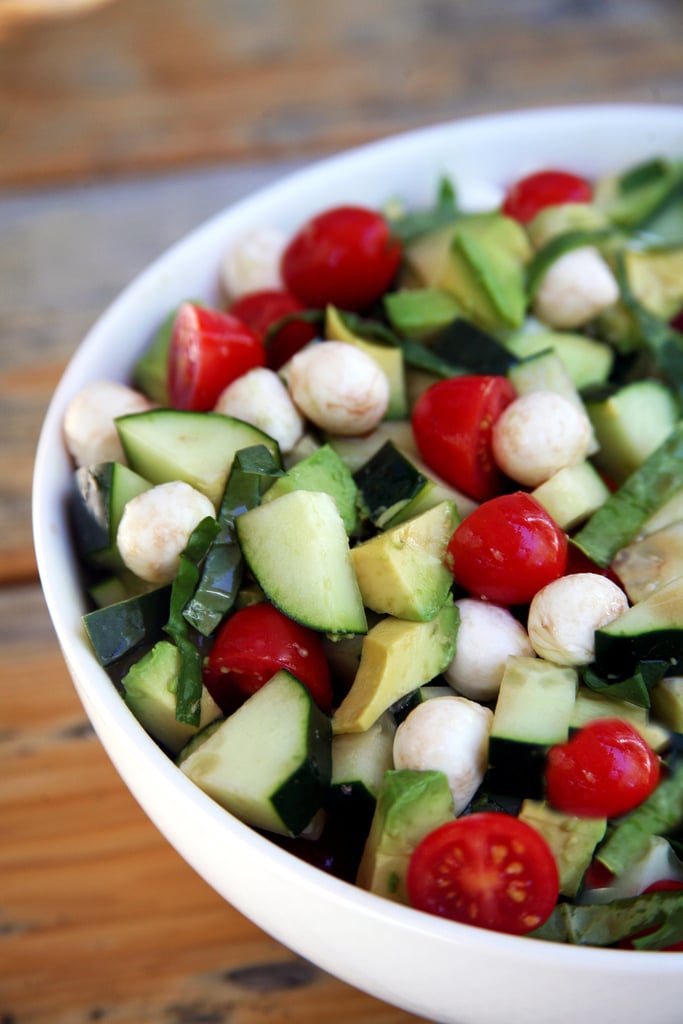 This hydrating and low-carb cucumber caprese salad [9] might turn into your new go-to recipe. High in protein, fiber, and anti-inflammatory omega-3s, this delicious salad aligns with your low-carb goals.
Total carbs: 14.4 grams
Raw Gorilla Wraps
Give your cold-cut sandwich routine a rest, and opt for this creative lunch instead. These fresh, raw, and fast collard green wraps [10] feature a unique filling: ground walnuts, seasoned with tamari (a Japanese soy sauce that contains little to no wheat), cumin, and other spices and topped with your favorite salsa.
Total carbs: 7.3 grams
Colorful Veggie Salad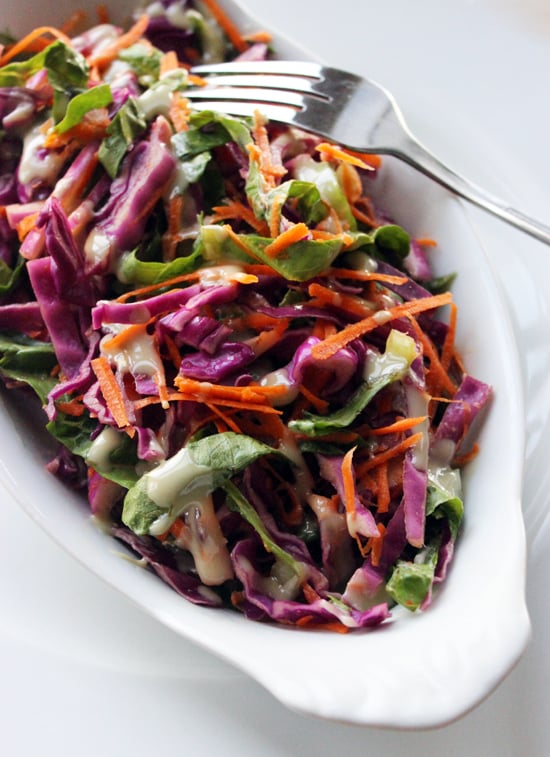 High in fiber, vitamin C, and vitamin A, this raw, rainbow salad [11] will add some color and flavor to any day. The water content in romaine works to hydrate your body while the high fiber content in the red cabbage and carrots aids in healthy digestion.
Total carbs: 13.1 grams
Paleo Shrimp and Grits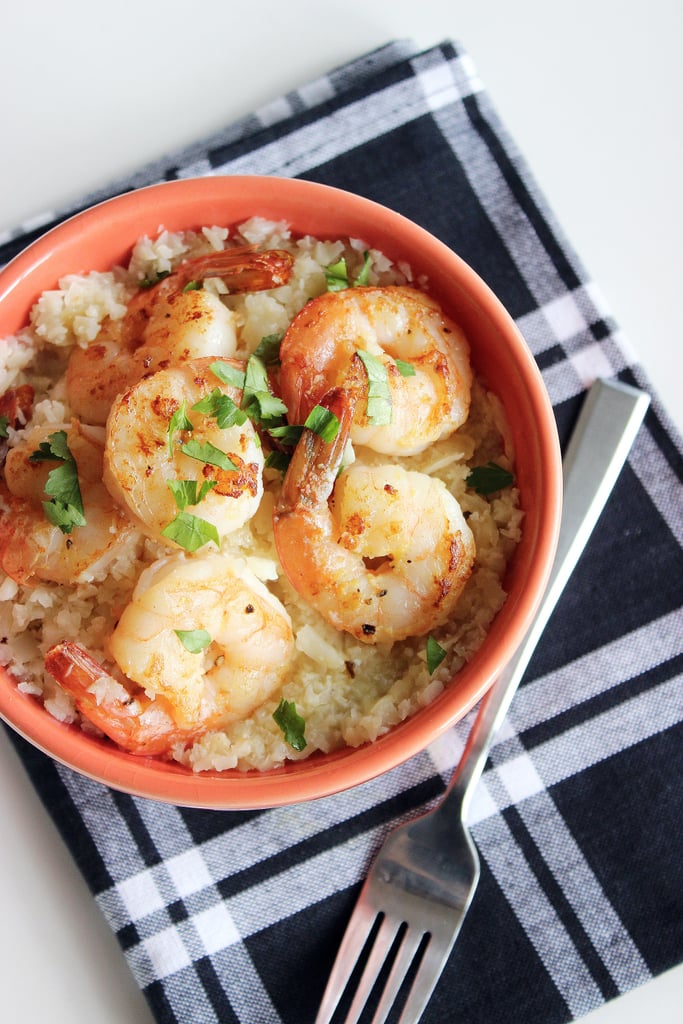 If you're craving something Southern for lunch, try this Paleo shrimp and grits [12] recipe. Riced cauliflower simmers on the stove in a coconut milk bath to stand in for traditional corn grits, while fresh lemon, a little spice, and a touch of ghee makes the shrimp portion of this classic dish much lighter without lacking in flavor. Make it for dinner and enjoy the leftovers the next day!
Total carbs: 8.9 grams