Low-Carb Pasta Recipes
6 Recipes That Kick the Carbs Out of Pasta
Low-carb and gluten-free eaters can still partake in the pleasures of pasta — it just takes a little creativity! If you're jonesing for Fall comfort in the form of Italian food, forget that big bowl of noodles, and try one of these recipes to help reduce your carb and grain consumption tonight.
Roasted Spaghetti Squash With Shrimp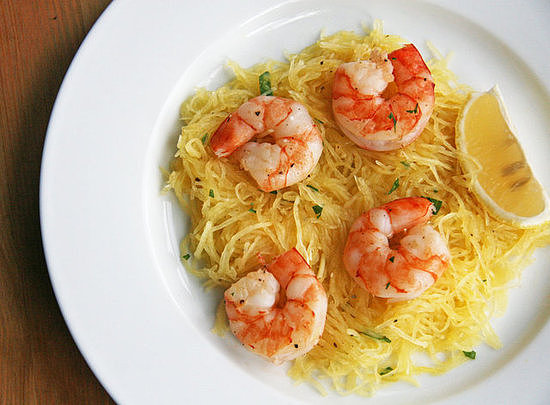 Spaghetti squash is one of the easiest subs to your favorite traditional pasta recipes. This clean and simple recipe for roasted shrimp over spaghetti squash is an elegant supper packed with protein and iron.
Spaghetti Squash Mac and Cheese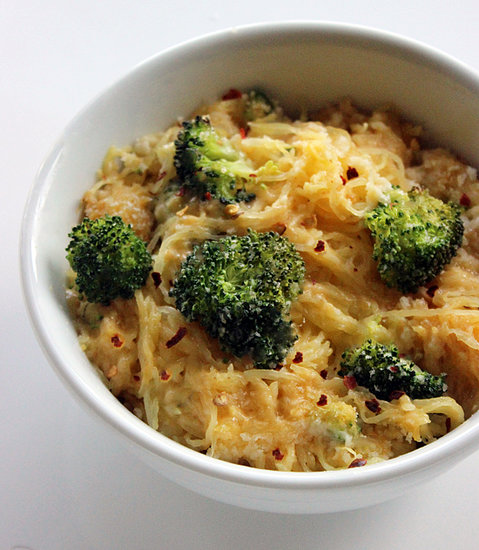 Is there anything more decadent than a bowl of mac and cheese? If you're looking to lighten things up the next time you dig into this indulgent dish, opt for spaghetti squash mac and cheese, a twist on tradition that amps up the nutritional value as it cuts back on calories and carbs.
Broccoli Slaw "Pasta"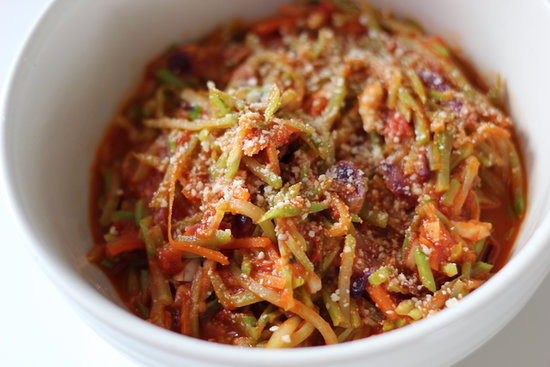 This cheesy, garlicky recipe from healthy chef Hungry Girl is the best of both worlds — this broccoli slaw "pasta" is as fast to make as any simple pasta dish and it doesn't come overloaded with carbs.
Keep reading for more alternative pasta recipes.
Cheesy Veggie Pasta Bake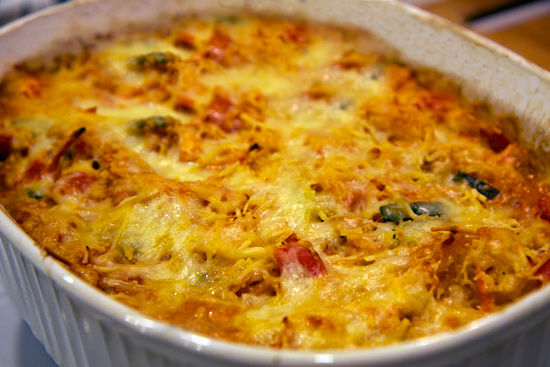 If you're looking for something a little cheesier, try this gluten-free veggie pasta bake that replaces traditional pasta with spaghetti squash.
Tofu Noodles With Eggplant and Tomatoes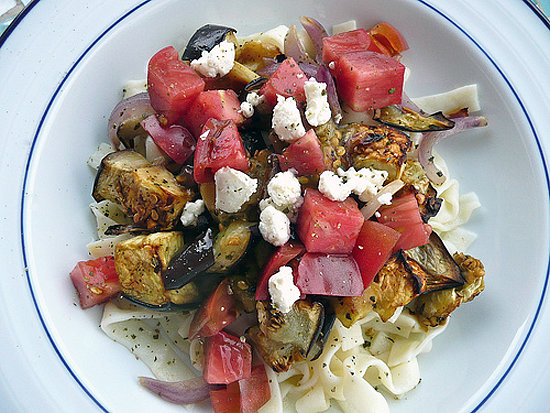 Think of this eggplant and tofu noodle dish as a deconstructed eggplant Parmesan laid over a bed of Tofu Shirataki noodles. These low-carb "noodles" are a combination of ito konnyaku, a member of the Asian yam family, and tofu. Luckily for us, these versatile noodles easily translate to a recipe full of Italian ingredients.
Zucchini Noodles Aglio et Olio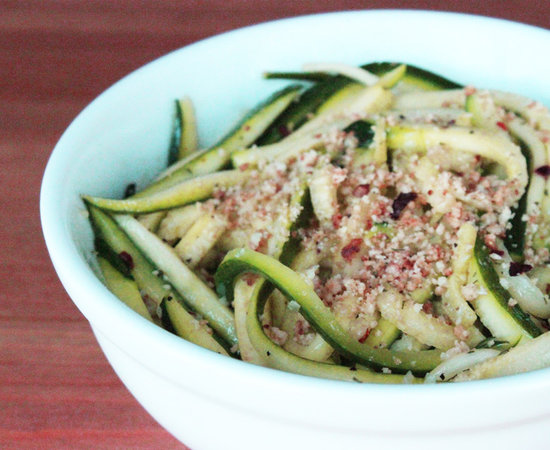 Grain-free and dairy-free zucchini noodles with garlic and oil is a delicious Paleo-friendly pasta that covers many of the potential dietary restrictions at your table. The best part of this recipe is the almond-flour "breadcrumbs" sprinkled over the top.