When I first started working out, all I wanted to wear were Lululemon capris. But after years of testing other brands, many of which were smaller, independent designers (and, let's face it, more affordable), and the disparaging remarks its former CEO made [1] made about women, my love affair with Lululemon began to fade. This all changed when I got my hands on — and legs in — the Lululemon Run Inspire Leggings [2] ($92).
I had seen these capris around town: on my local running route, walking out of my Spin class, and in front of me at yoga. I was initially attracted to the sheer panel cutouts on the legs that gave the basic black capri more of an edge.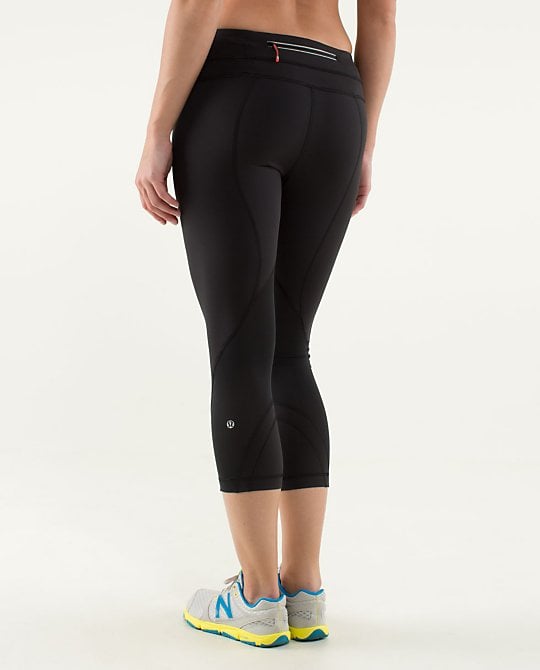 With a new CEO at its helm, I decided to give Lululemon another shot. When I finally tried on the Run Inspire Leggings, it was as if someone read my mind: everything I had ever wanted in a workout capri was there. The leggings have the perfect amount of sheen without falling into the territory of disco-ready spandex, and they feel soft against the skin. And even during the sweatiest workouts (SoulCycle, anyone?!), the material keeps me dry. It also keeps me covered — you'll be happy to know that Lululemon has revamped its material to avoid any see-through issues at the gym.
Best of all is the "block-it pocket," which promises to keep everything dry. Gone are days of going on a run and sheepishly handing my soggy money over to a store clerk while he looks at me in disgust. Postrecovery chocolate milk can now be bought without any guilt — and with completely bone-dry dollar bills!