Plenty of pantry staples and snacks you buy at the store get our healthy seal of approval, but you might think twice in the checkout line if you knew how easy they were to make at home. Lose the preservatives, added sugars, and other chemicals that aren't serving your healthy lifestyle, and learn how to make healthy and tastier versions of these kitchen staples!
Source: Jenny Sugar
Salad Dressing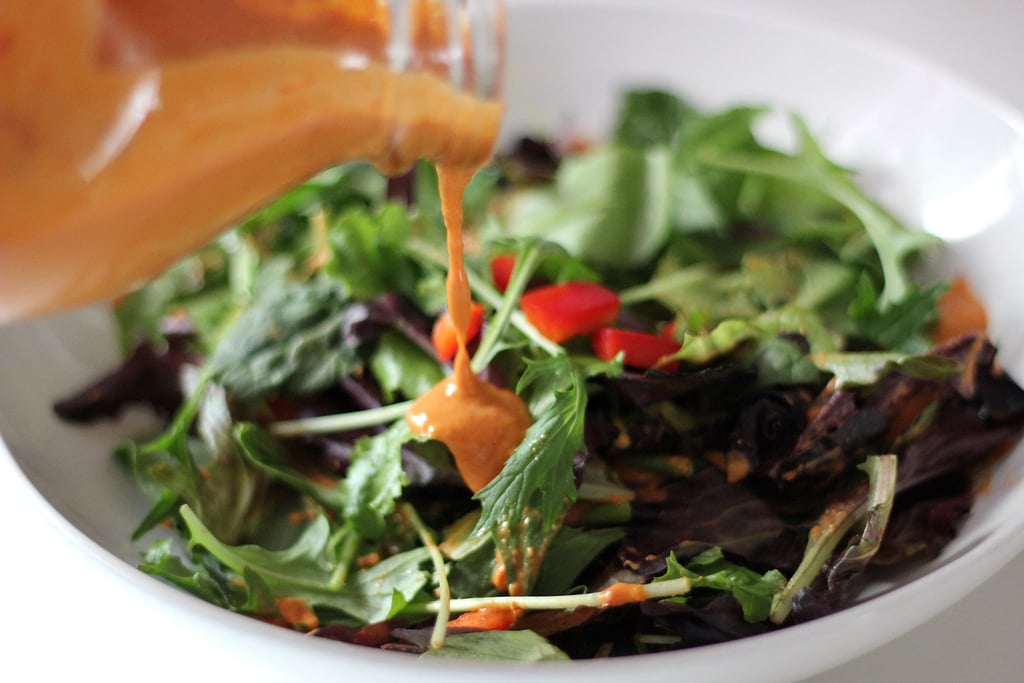 The front of your favorite salad dressing bottle may boast health-conscious mantras, but when you read the label, it's often a very different story. Making your own dressing at home may seem unnecessary, but it's a much healthier (and more delicious) option. To bulk up the nutritional value of your standard bottle, try this low-calorie spicy hummus blend [1] the next time you're dressing up greens.
Photo: Leta Shy
Canned Soup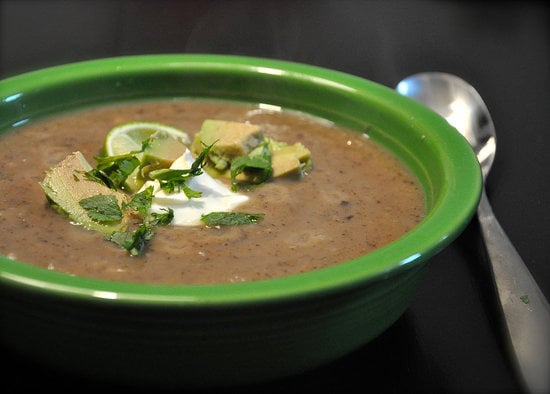 Skip sodium-laden condensed soup, and throw together a lighter bowl tonight. A great way to fuel up after a gym session, this low-calorie black bean soup [2] requires broth, a can of black beans, and spices — that's it! Feel free to toss in whatever veggies are hiding in your crisper to bump up the nutritional value of this recipe even more.
Photo: Lauren Hendrickson
Potato Chips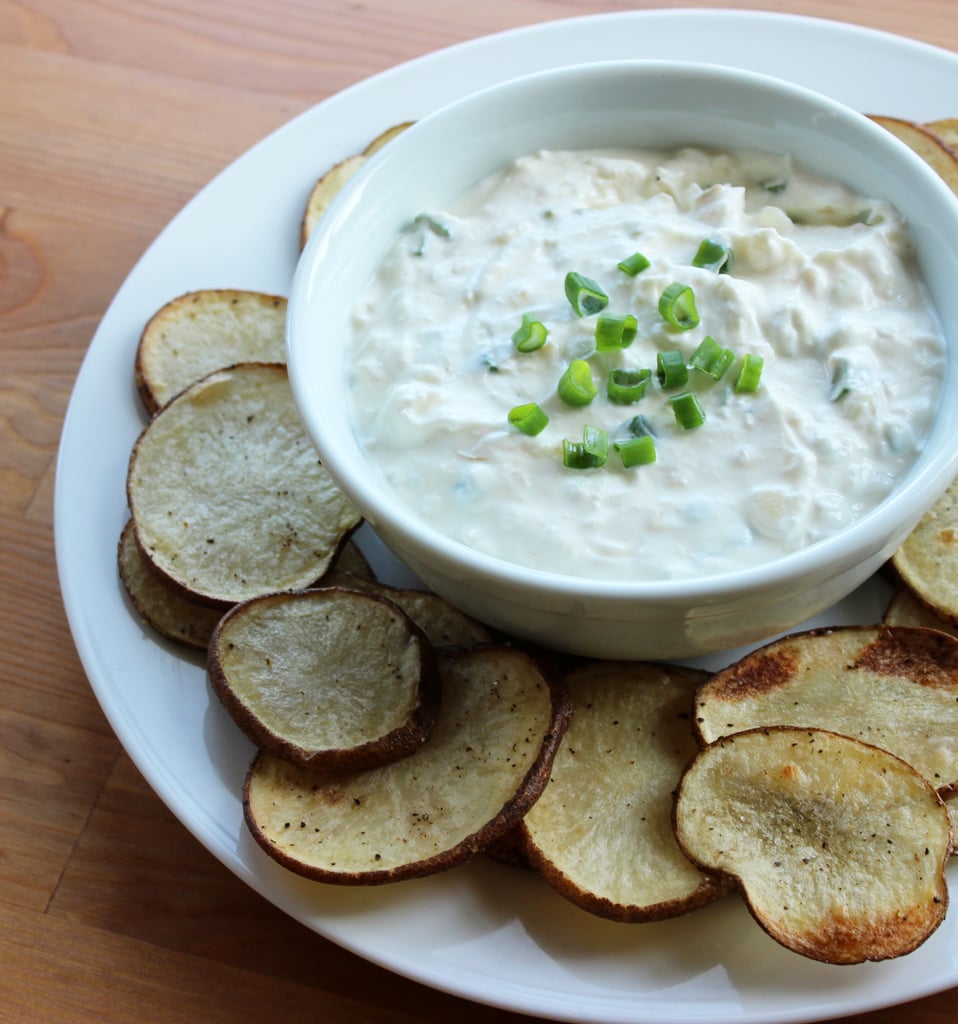 Greasy potato chips can be laden in trans fat and empty calories. Kick those issues out of snacking, and bake your own healthier potato chips [3] at home. With or without this Greek yogurt onion dip, they're a lighter way to satisfy salty and crunchy cravings.
Photo: Lizzie Fuhr
Energy Bars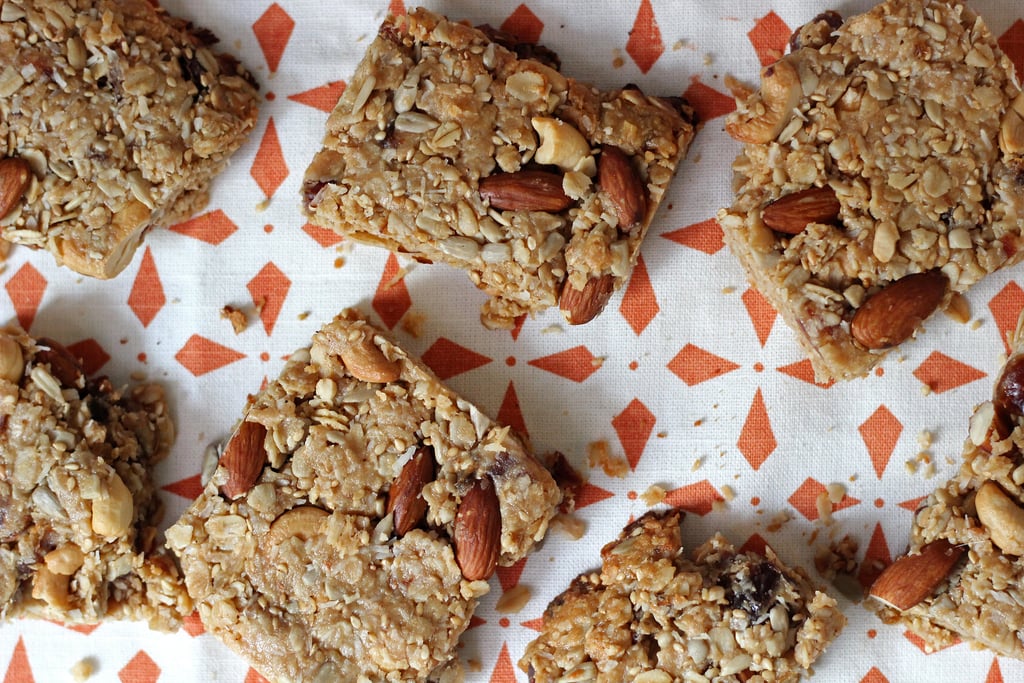 Don't rely on packaged foods for a pre-workout snack! Fuel up for your run with coconut almond energy bars [4]. Nuts and seeds will keep your satisfied, while honey and dates provide the perfect amount of all-natural sweetness and carbs you need to support your workout goals.
Photo: Leta Shy
Spaghetti Sauce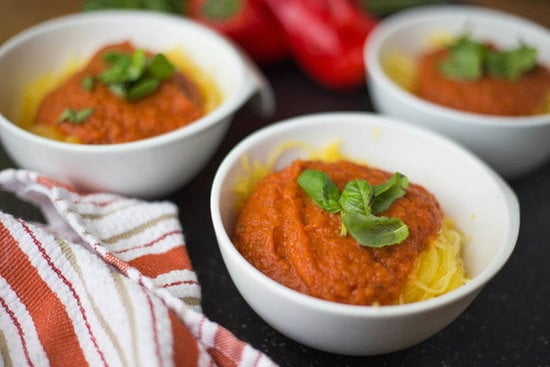 Store-bought spaghetti sauce might be low in calories, but it sneaks in more sugar and sodium than you many realize. Making your own sauce might seem like a laborious undertaking, but it's one of the easiest staples to make on the fly. This roasted red pepper and tomato sauce [5] is an amazing homemade recipe that can be ready in just 30 minutes. To cut back on sodium even more, use fresh tomatoes instead of canned.
Source: Shared Appetite [6]
Granola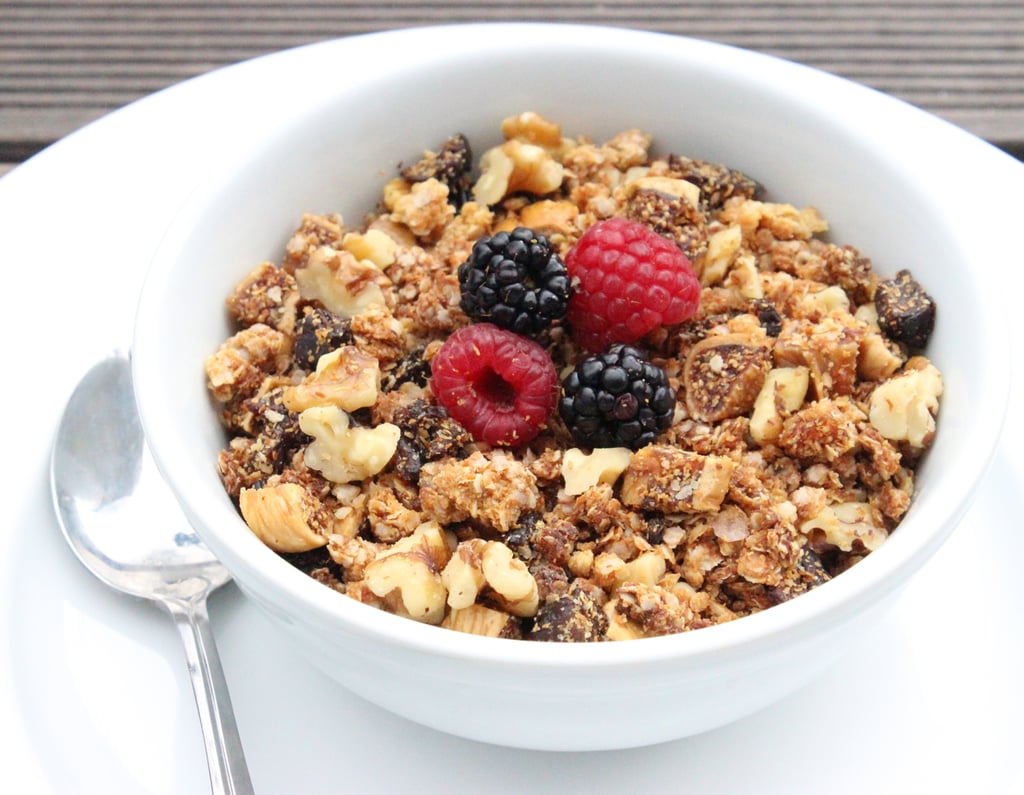 High in iron and completely free of cholesterol, Gwyneth Paltrow [7]'s recipe for gluten-free granola [8] is sweet and nutty with the perfect crunch, everything you want in a bowl of granola. Once you've made a batch, you can enjoy it all week long: the granola can be stored in a glass jar for up to two weeks.
Photo: Lizzie Fuhr
Nut Butter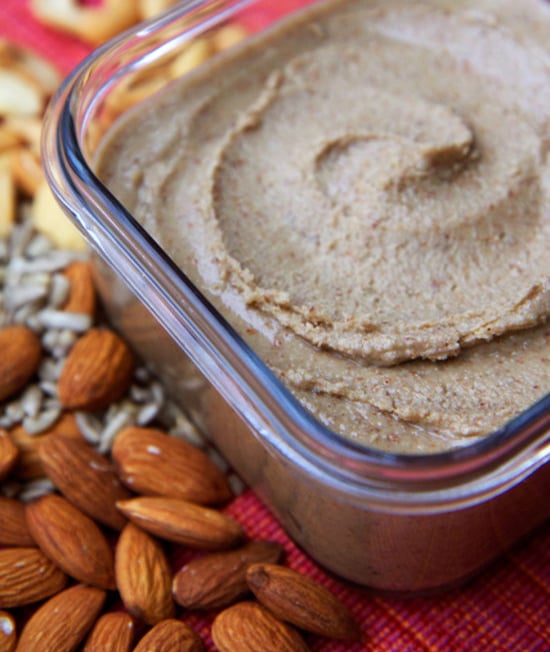 It only takes five minutes to churn up your own nut butter [9] in the comfort of your kitchen — and the flavor possibilities are endless. You can mix up different nuts and seeds until you find your very best blend ever.
Photo: Jenny Sugar
Almond Milk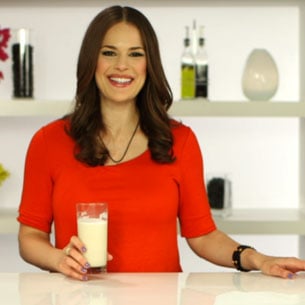 Homemade almond milk is a DIY delight that's rich in healthful fats, and when you make it at home, you can control the sugar and sweetness just to your liking. Watch this video, and never buy the store-bought stuff again — the creamy texture of this DIY version is out of this world.