Mulled Wine Recipe
Holiday Healthy Punch: Mulled Wine
Like us on Facebook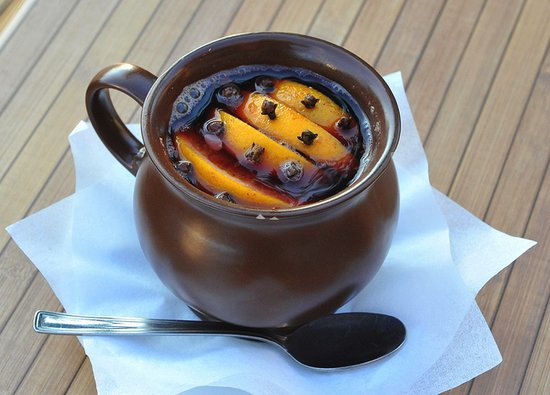 I hosted a jack-o'-lantern carving party at my house this weekend and needed to come up with a nice cocktail for my guests. During the holiday season I love warm and spicy drinks like eggnog and hot buttered rum but they're filled with tons of sugar or fat. A nice alternative is making a big batch of mulled wine. It's served warm and uses all the spices associated with the holidays, but has zero fat and contains the heart healthy benefits of red wine. It's a great cocktail for parties because it's really easy to make ahead of time.
Keep coming back to Fit throughout the holiday season because we'll be giving you all sorts of healthy recipes to enjoy this year.
To check out the recipe, read more!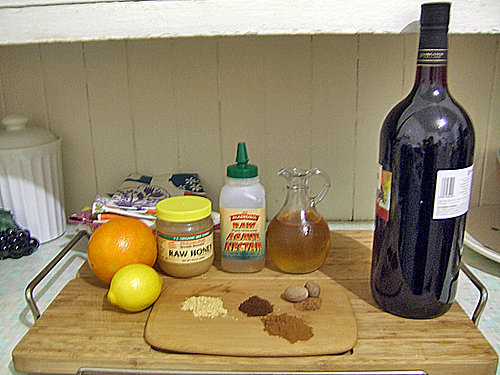 original recipe
Mulled Wine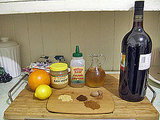 Ingredients
1.5 liter bottle of dry red wine
Zest from 1 lemon
Zest from 1 orange
1 tablespoon cinnamon
1/2 tablespoon cloves
1/2 tablespoon ginger
1/2 tablespoon nutmeg
Honey, agave nectar, or apple juice to taste
Orange slices or cinnamon sticks for garnish
Directions
To make this recipe you will need an empty tea satchel for the spices. As an alternative, whole spices can be substituted for the ground spices. If using whole spices, tie them together in a cheesecloth or use a stainless steel tea infuser.
Pour wine into large saucepan and cook over low heat.
Add lemon and orange zest to the wine.
Place the spices into an empty tea satchel. Put the satchel into the saucepan and brew the mixture for 30 minutes.
Add sweetener of your choice to taste.
Pour the wine through a strainer and serve in heatproof glasses. Garnish each glass with a sliced orange or cinnamon stick.
Serves 10-12.
Information
Category

Drinks, Cocktails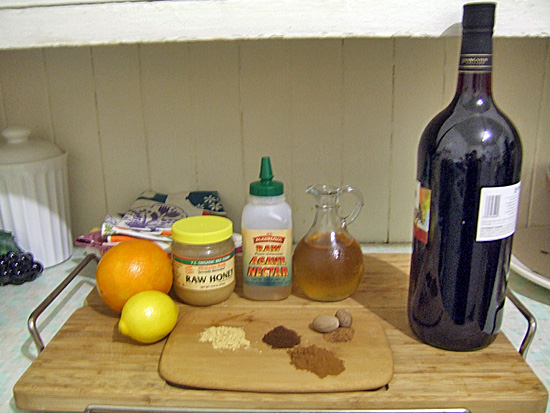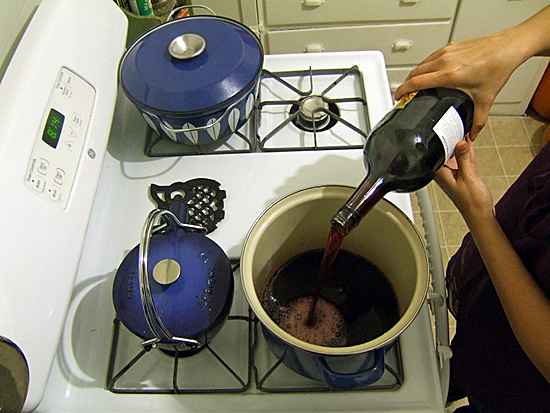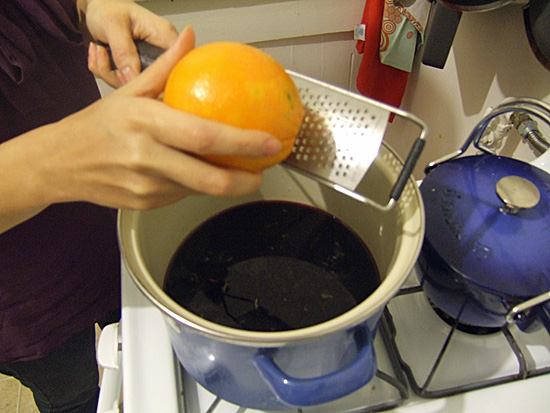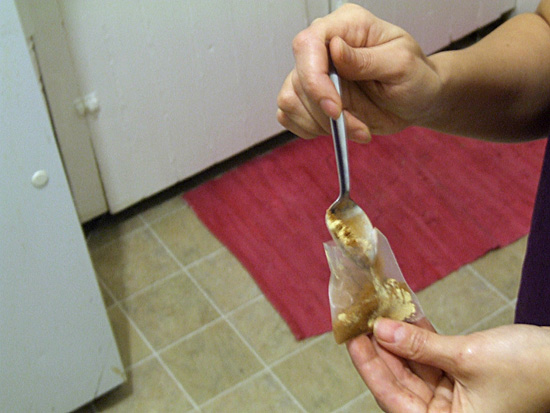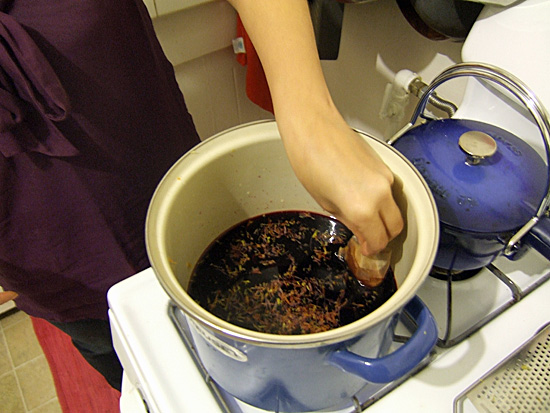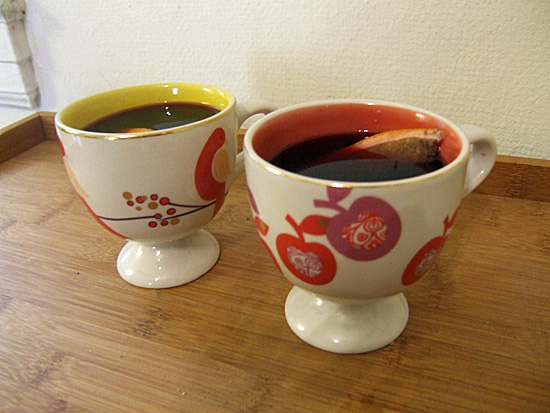 Please share your trimmed down, revamped, and low cal recipes in the Healthy Recipe group. I am always looking for new eats to try.