National Milk Producers Federation Wants Restrictions on the Word "Milk"
National Milk Producers Federation Wants Restrictions on the Word "Milk"
Like us on Facebook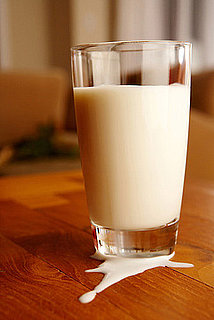 The National Milk Producers Federation is up in arms over the term "milk" being applied to plant-based products like soy or rice milk. Specifically, they're asking that such beverages be labeled as "drinks," "beverages," or even "imitation milk," while reserving the word "milk" for "mammalian lacteal secretions" only. While the federation is advocating the use of the term for cow's milk, they are OK with referring to goat, sheep, and even water buffalo (!) mammalian lacteal secretions (something about that phrase is really unappetizing) being labeled as milk.
According to a federation spokesman, the FDA is "letting the bastardization of dairy terms proliferate," causing consumer confusion. People may think that a nondairy product labeled "milk" contains the same nutrients as cow's milk, according to the federation. They're also advocating for similar rules governing the words "yogurt," "cheese," and "ice cream."
The group has even started a Facebook page, titled They Don't Got Milk, to spread the message. Generally, I think that most consumers understand that if a product is labeled "soy," "almond," or "dairy-free," it doesn't contain animal product. Many of you drink mainly dairy-free "milk" products; in fact, the market for soymilk has risen to over $1 billion annually. Are you worried about this sort of confusion? Or do you think this is just a whole lot of fuss?