After attending Natural Products Expo West to check out the hottest trends in natural foods, we're excited about the ingredients and themes that we can look forward to seeing in our favorite health-food stores. From pseudograins to pumped-up protein, here's what we have to look forward to in the world of healthy food.
Savory Snack Bars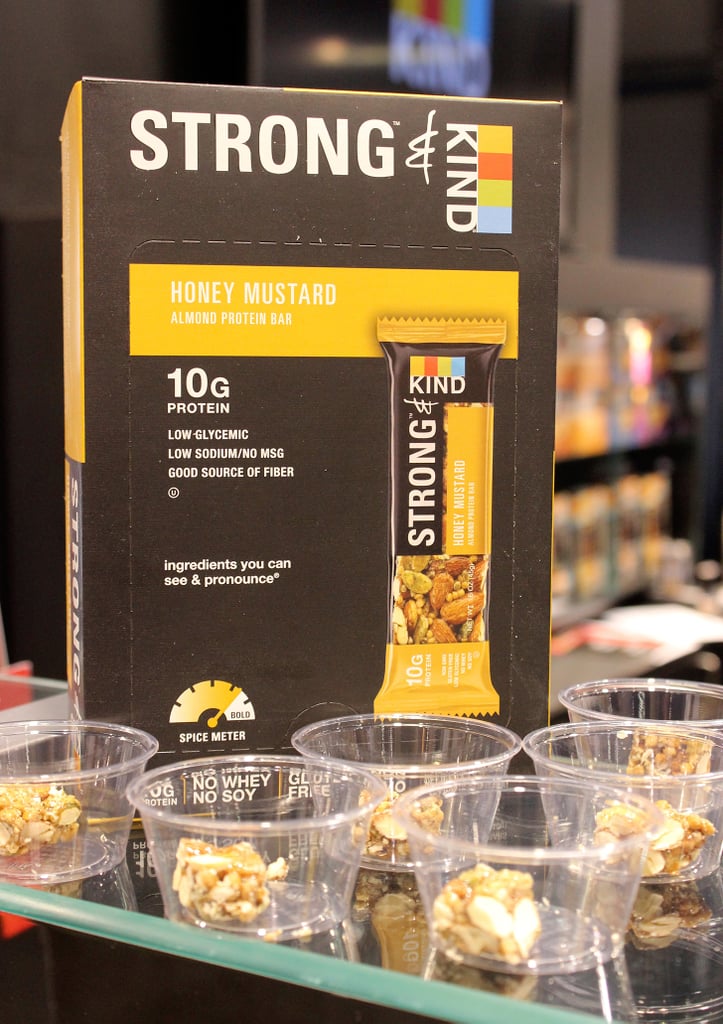 Oh-so-sweet bars have been the standard for years, but companies like Slow Food For Fast Lives [1] and Kind Healthy Snacks [2] are looking to break the mold. High in protein and low on the glycemic scale, Kind's honey-mustard bar was full of flavor. If you're not generally someone who is a big fan of sweets, this new trend in snack bars is going to change your relationship with this on-the-go snacking staple.
Ch-Ch-Chia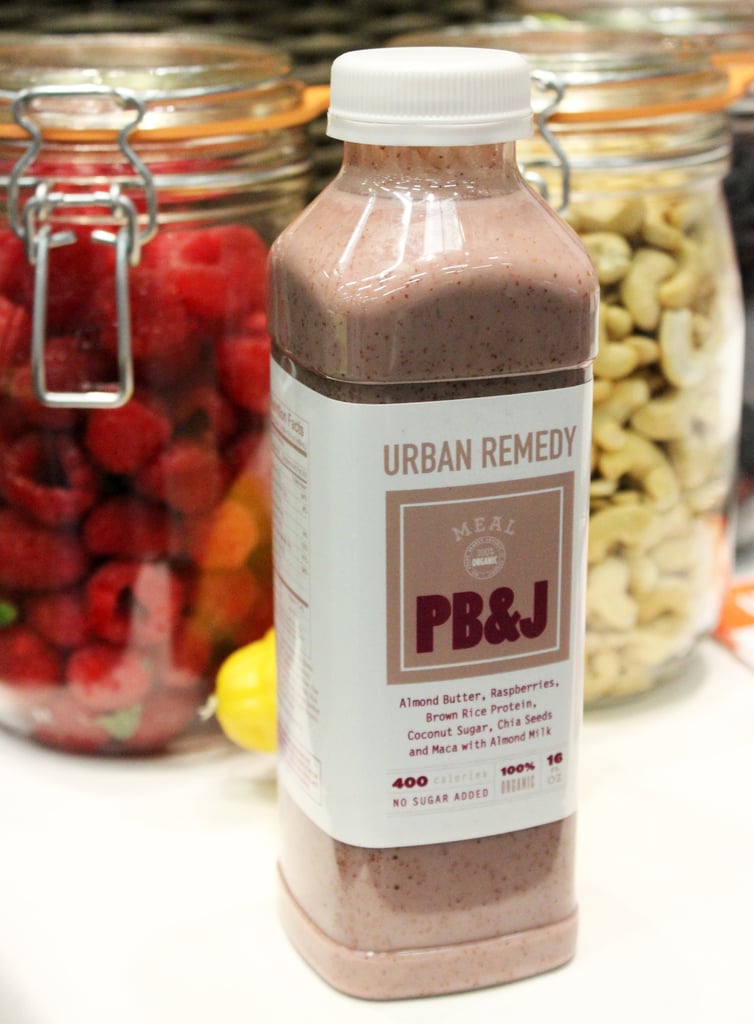 Chia has been on our minds for some time — and it doesn't look like this omega-3-rich, anti-inflammatory trend is going anywhere anytime soon. These seeds made their way into new breakfast blends from The Chia Co. [3] and crunchy tortilla chips from Late July [4], but our favorite use of chia was in Urban Remedy's PB&J shake [5]. It was sweet, nostalgic, and a satisfying way to enjoy chia's benefits.
Kale Everything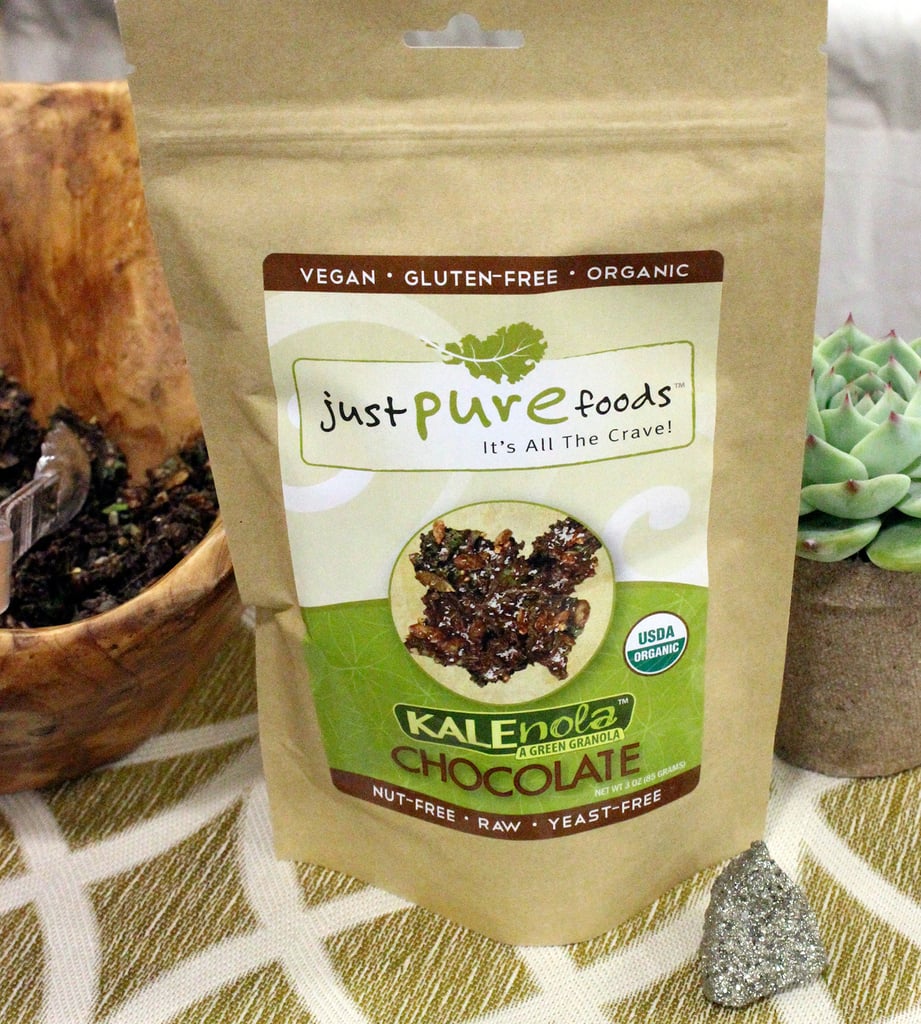 Vitamin-rich leafy green kale is here to stay! Savory kale chips from Rhythm Superfoods [6] and Brad's Raw Chips [7] were at the expo, and Luvo's Kale Ricotta Ravioli [8] was an inventive use of the green, but it was most surprising to see kale used in sweet treats. This sprouted chocolate "Kalenola" [9] from Just Pure Foods was full of flavor — and all-natural ingredients.
Go Gluten-Free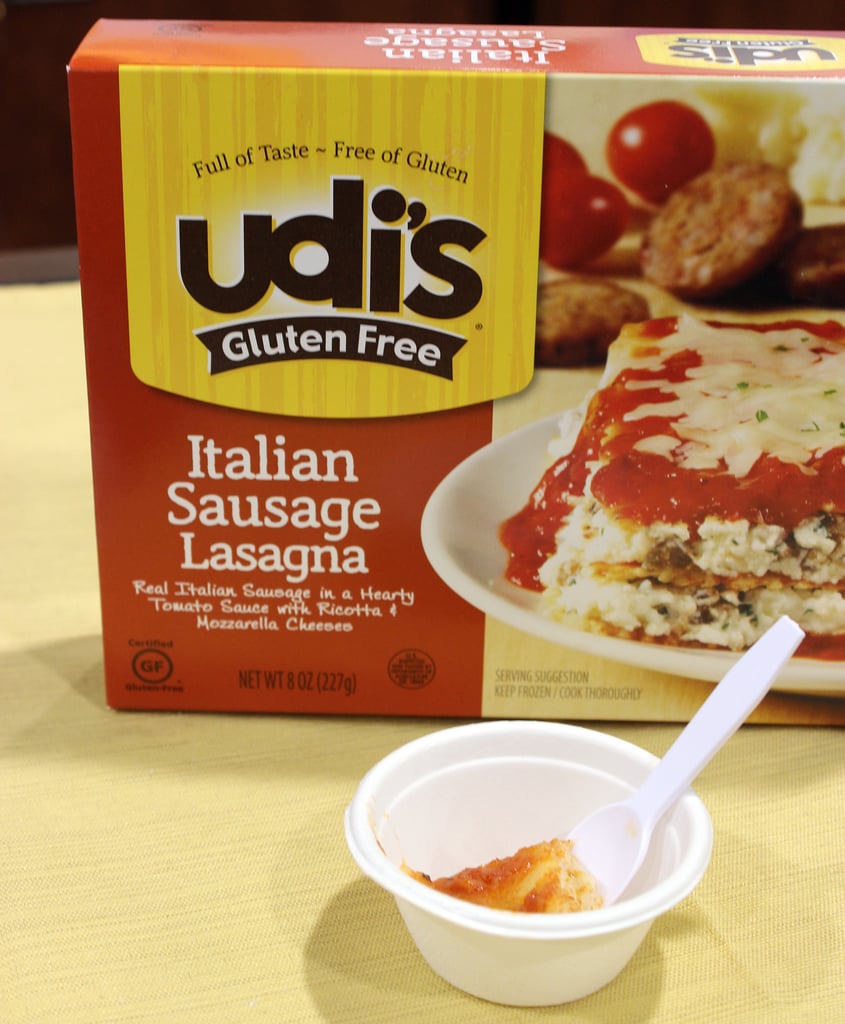 All the gluten-free folks out there can rejoice: more delicious, accessible food is coming your way in 2014. The expo hall was littered with more gluten-free pizza — Boulder-based The Gluten Free Bistro [10]'s was by far our favorite — and gluten-free pasta than one can fathom. The brand Udi's [11] has been a supermarket staple in gluten-free goods, and its new frozen Italian sausage lasagna was one of the tastiest offerings at the expo. Luckily, these meals are coming to a Whole Foods near you soon!
Lots of Quinoa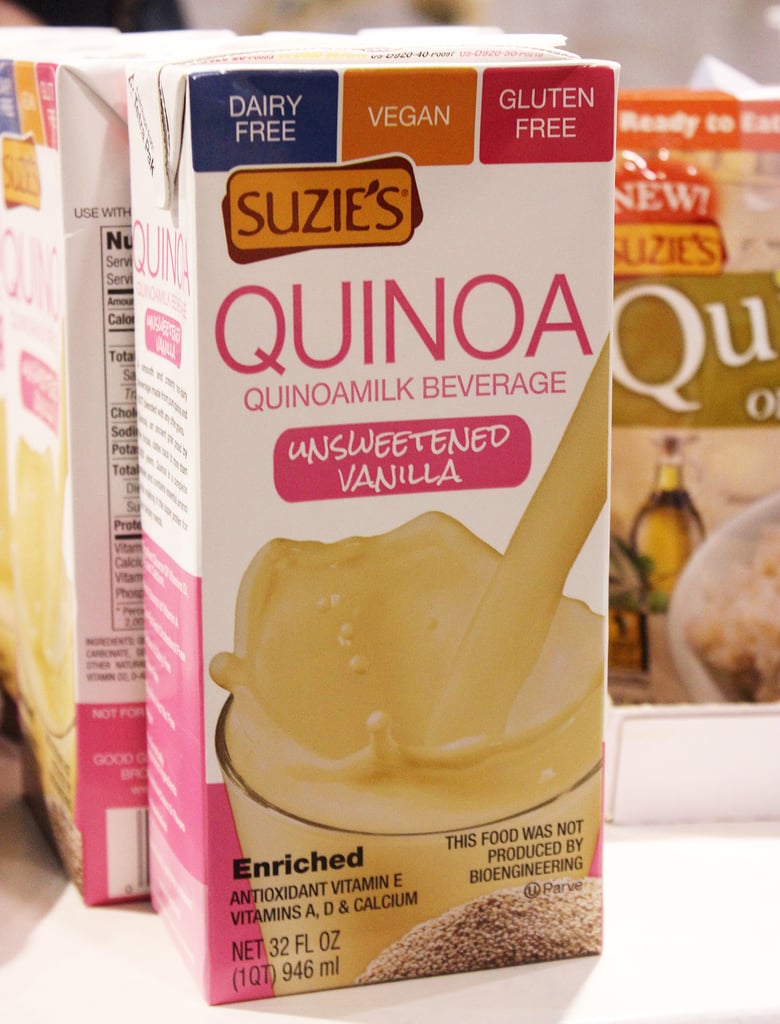 Protein-packed, fiber-filled quinoa is a super pseudograin, and it snuck into products everywhere. There were crunchy quinoa snacks from Keenwah [12], quinoa chips from Live Love Snacks [13], and Tresomega [14] quinoa spaghetti, but vegan Suzie's Quinoa Milk [15] was the most surprising place where quinoa appeared. It tasted great, and we could see it being a staple in our smoothie rotation.
Even More Protein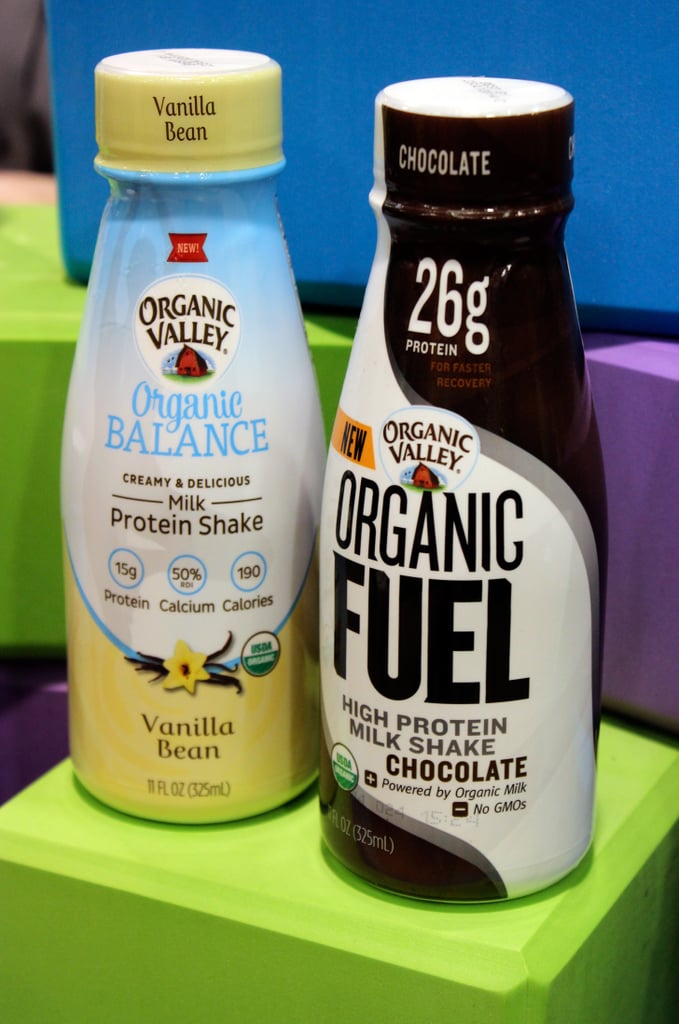 Protein is on everyone's minds these days for good reason. From muscle repair to weight loss [16], upping the amount of protein you're eating can make all the difference. ThinkThin [17] unveiled new lean bars with even more protein, vegan meat replacements from brands like Beyond Meat [18] offered higher protein levels than anticipated, and Organic Valley [19] showed off its new line of tasty protein shakes that keep weight lifters and long-distance runners in mind; its new Organic Fuel will offer a whopping 26 grams of protein per bottle. Think of it as a naturally enhanced bottle of chocolate milk.
A Paleo Primer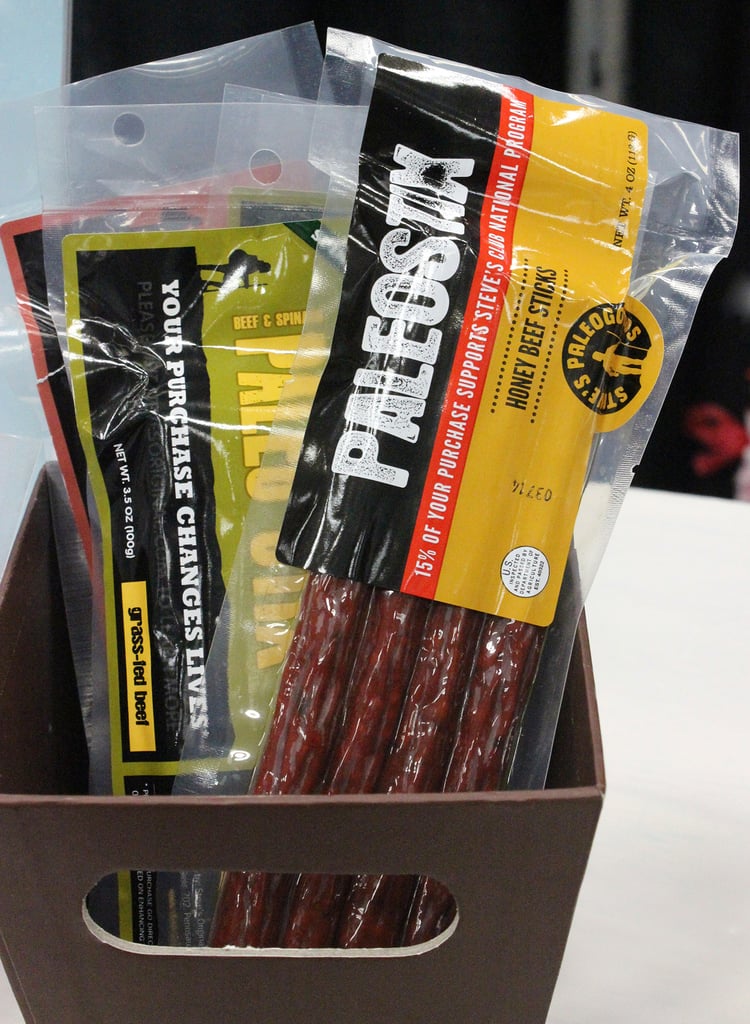 There is definitely a vegan and vegetarian vibe that pervades the Natural Product Expo, but there were a number of Paleo-friendly booths making their first appearance this year. While there were some humanely raised jerky snacks from brands like Krave Jerky [20] and True Gentleman's Jerky [21], the foods (and folks) from Steve's Paleogoods [22] stood out from the pack. Fresh and full of flavor, these vacuum snacks are a great option for busy Paleo people who need a protein fix quick.
Snackable Seaweed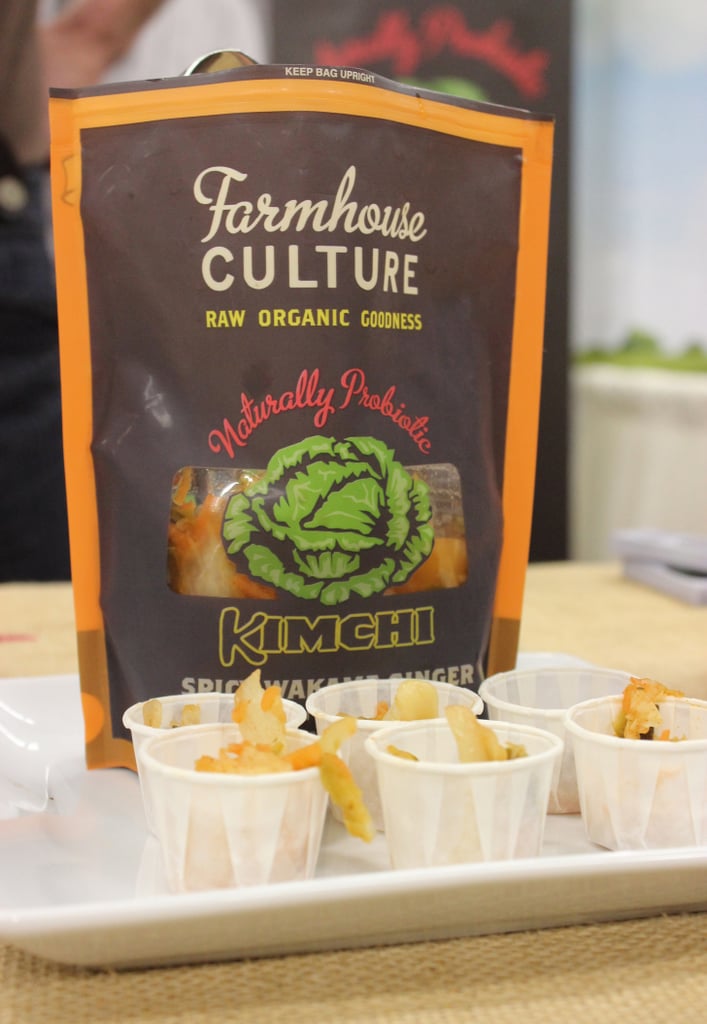 We were excited to find sea veggies make their way into new and exciting places. There were crunchy chips from SeaSnax [23], toasted sesame and seaweed seasoned popcorn from 479° [24], and kelp noodles from Sea Tangle [25], but Farmhouse Culture's probiotic-rich Spicy Wakame Ginger Kimchi [26] was our favorite seaweed offering at the event.