Nutritional Comparison of Flaxseeds, Flaxmeal, and Flaxseed Oil
Flaxseed War: Whole vs. Ground vs. Oil
Flaxseeds are so popular that it seems like they're being added to just about everything from bread to corn chips to cereal. They're high in fiber and a great source of omega-3s (especially if you don't eat fish). You can also buy them separately to add to your own foods, but should you pick up whole flaxseeds, the kind that are ground up, or the oil made from the seeds?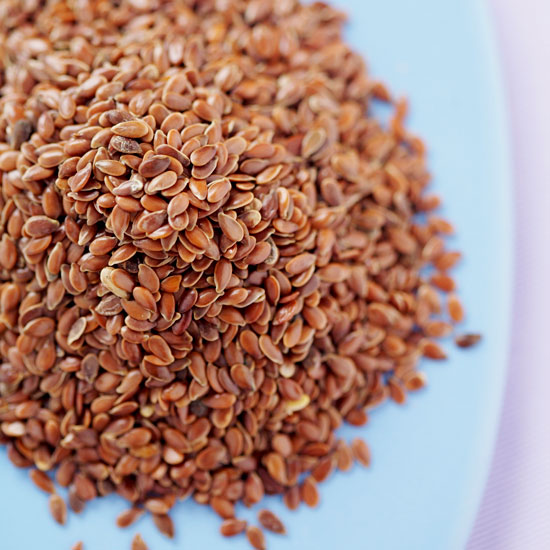 All three forms of flax are best suited for different needs. Whole flaxseeds are good for topping cereal or salads or for baking. You might not like the texture, so that's where ground flaxseeds come in. Stir the powder into your oatmeal, add it to pancake batter, or mix it into your smoothies. Flaxseed oil is great stirred into salad dressings, mixed into yogurt, or drizzled on roasted veggies.
When you look at them nutritionally, there's a pretty big difference. I made a handy little chart, so keep reading to see how they compare.
Whole flaxseeds contain the most protein, calcium, and fiber, while ground flaxseeds are lowest in calories. If omegas are what you're after, go for the flaxseed oil.
Which form of flax do you eat most?