Nutritional Comparison of Squash and Sweet Potatoes
Butternut Squash vs. Sweet Potatoes
Like us on Facebook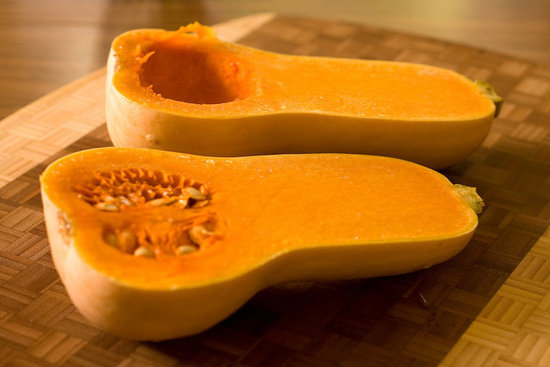 Butternut squash and sweet potatoes are two nutritional powerhouses of Fall. Although both are known for their orange hue, these two crowd-pleasers do have their differences. Both are off the charts for vitamin A, but are you curious to see what kind of value they each add to your meals?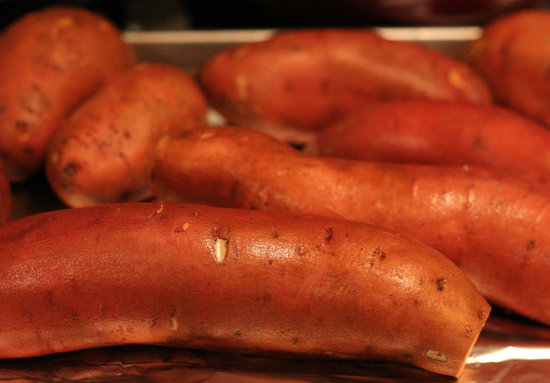 Check out the comparison!
Butternut
squash
(1 cup)
Sweet potato
(1 medium,
about 1 cup)
Calories
63
130
Fat (g)
0.1
0.0
Carbs (g)
16.4
33
Fiber (g)
2.8
4
Sugar (g)
3.1
7
Protein (g)
1.4
2
Now that you can see the two vegetables lined up next to each other, it's easy to see why they're both champs in the food pyramid. The butternut squash beats the sweet potato with fewer calories per serving and lower carb and sugar counts, too. Squash is also rich in calcium, magnesium, potassium, and vitamins B6 and E. The sweet potato, however, does provide more fiber and protein. While they have their differences, the two vegetables are both low in sodium and rich in vitamin C. Sounds like it's time to get cooking!
Source: Flickr users levork and Maggie Hoffman