Nutritional Information of Nut Butters
Which Nut Butter Is Best?
Raise your hand if you grew up on Jif or Skippy. Aah, it brings back memories, doesn't it? But now that you're a health-conscious adult, you wouldn't let your bread go near that jar of hydrogenated oil, sugar, and salt. Yep, it's only all-natural peanut butter for you, made simply with the goodness of peanuts. But don't limit yourself to this one smear — nut butters can be made with any type of nut or seed. Whether you pick up a jar or whip up your own, here's a nutritional comparison in case you were wondering how bad your cashew butter addiction really is.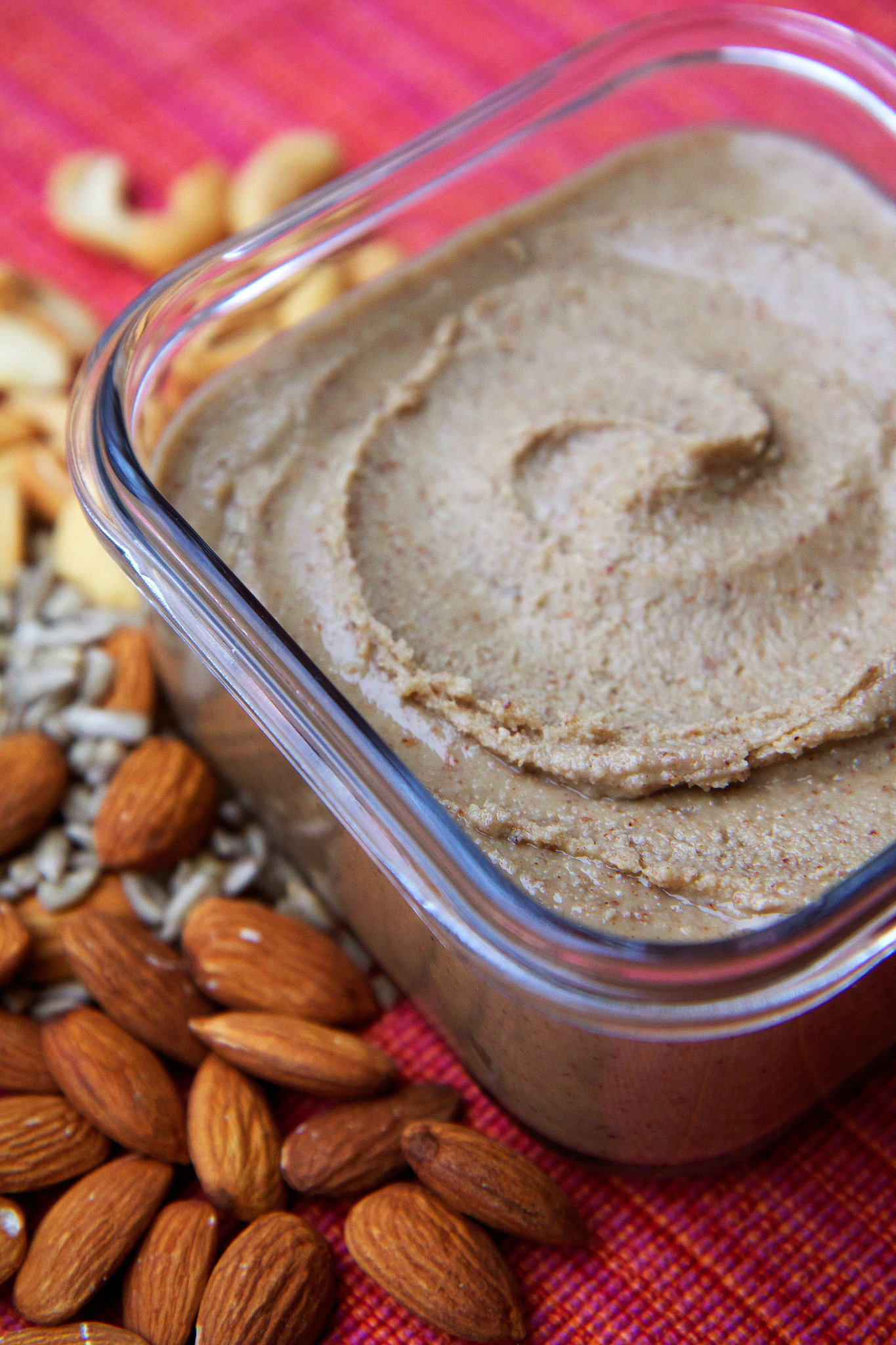 2 Tablespoons
Calories
Total Fat (grams)
Saturated Fat (grams)
Carbs (grams)
Fiber (grams)
Protein (grams)
Calcium (milligrams)
Almond Butter
190
16
1.5
6
4
7
80
Cashew Butter
190
15
3
10
2
5
20
Cashew, Almond, and Sunflower Seed Butter
188
15.8
2.2
9
2.2
6
40
Cashew Macadamia Butter
200
18
3
8
1
4
20
Hazelnut Butter
180
17
1
5
3
4
40
Macadamia Nut Butter
230
24
4
4
3
2
20
Peanut Butter
190
16
2
7
3
8
20
Soynut Butter
190
15
2
140
5
9
60
Sunflower Seed Butter
180
12
1.5
8
4
9
0