When you first kick off a Paleo lifestyle, breakfast can be a big adjustment. Look to these six delicious, nutrient-rich recipes for kitchen inspiration. Whether you prefer to go savory or sweet in the morning, you're sure find a new low-carb, high-protein way to start your day here.
Photos: Leta Shy, Lizzie Fuhr
Coconut Chia Pudding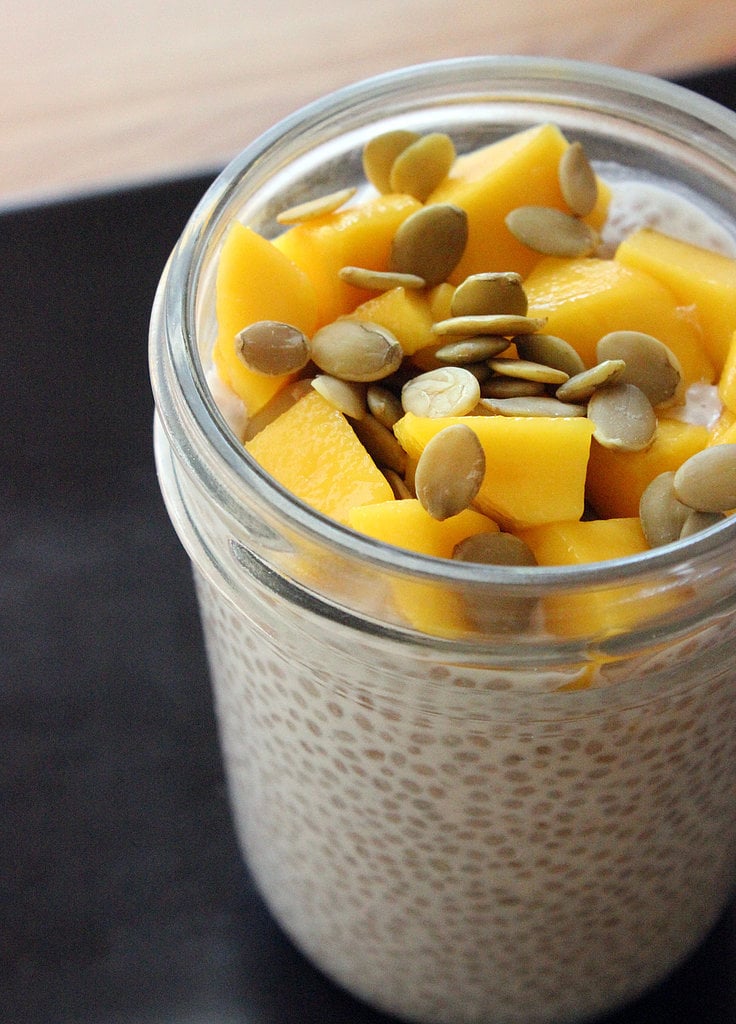 Mix together the ingredients together the night before, pop your jar in the fridge, and look forward to coconut chia pudding [1] the next day. High in anti-inflammatory omega-3s, this sweet, chia-filled treat is a make-ahead recipe that will save you time, fill you up on fiber, and help you debloat.
Photo: Lizzie Fuhr
Baked Eggs in Ham Cups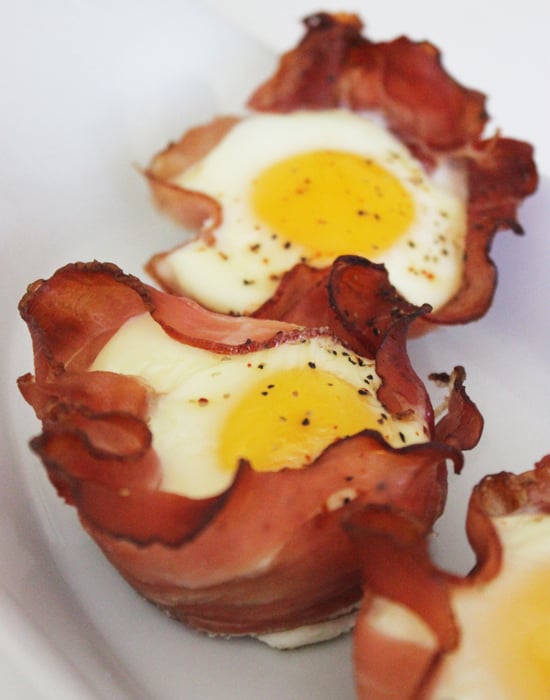 Pop in a batch of protein-heavy eggs in ham shells [2] when you wake up, and enjoy a hot, hearty, and quick breakfast before you leave for work. They're tasty during the workweek but special enough to serve at a healthy weekend brunch where you'd like a low-carb option available.
Photo: Lizzie Fuhr
Baked Egg in Avocado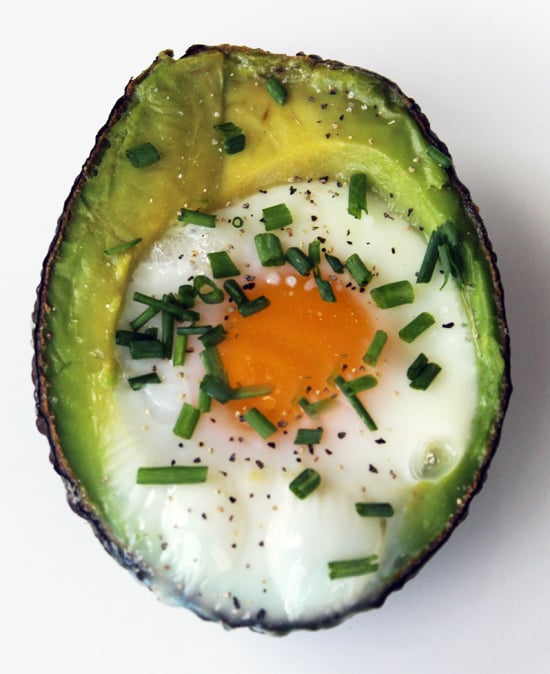 For a one-two punch of omega-3s in your breakfast, try baked eggs in avocado [3]. The low-sugar, high-protein, and fiber-filled breakfast will kick off your day on a healthy high note.
Photo: Lizzie Fuhr
Low-Carb Hotcakes
Even if you've gone Paleo, you can enjoy a stack of hotcakes. These wheat-free pancakes [4] use almond meal and flaxseed instead. Even better, they're high in fiber and protein with nearly no sugar whatsoever.
Photo: Leta Shy
Tomato Frittata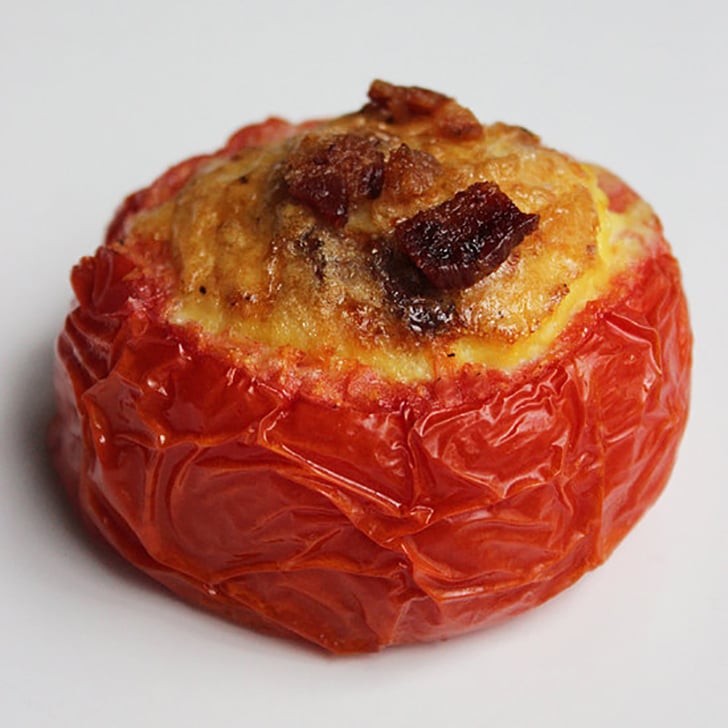 Scrambled egg, a sprinkle of diced bacon, and a drop of ghee (clarified butter) all bake right into a tiny tomato ramekin for a savory Paleo breakfast treat with just the right hint of sweetness. With more than 10 grams of protein, this tomato frittata [5] is the perfect way to fuel your body after a tough morning workout.
Photo: Lizzie Fuhr
Morning Protein Smoothie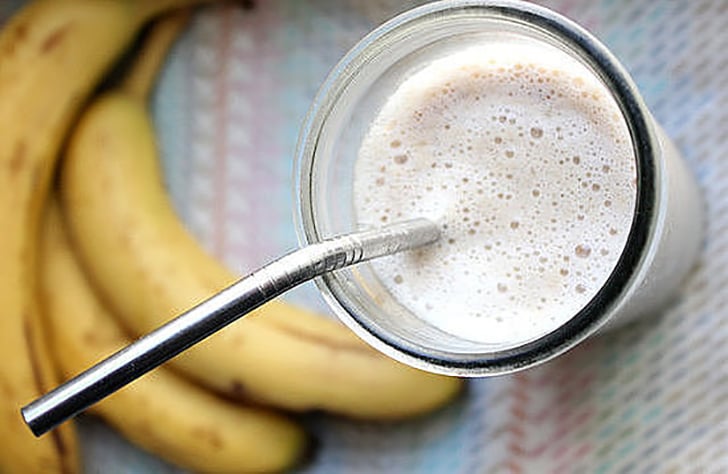 A high-protein, low-calorie smoothie [6] from pro surfer Erica Hosseini is a quick recipe that provides a healthy start to the day. Just make sure to find a raw protein powder that's Paleo-friendly!
Photo: Leta Shy