Even if you're not on a strict Paleo plan, going Paleo (low in carbs, high in protein) at dinner can be a great technique to help you shed weight. Celebrity trainer Gunnar Peterson recommends that his clients skip carbs later in the day [1], since foods like rice, grains, and pastas make your body retain water, "which blurs, to a certain degree, definition and muscle separation."
When you eat carbs in the morning, you have plenty of time to burn them off with exercise, but if you're working out later in the evening, you still need a substantial dinner. Look to these nine nutritious and delicious Paleo dinners for kitchen inspiration.
Photo: Lizzie Fuhr
Spaghetti Squash Pad Thai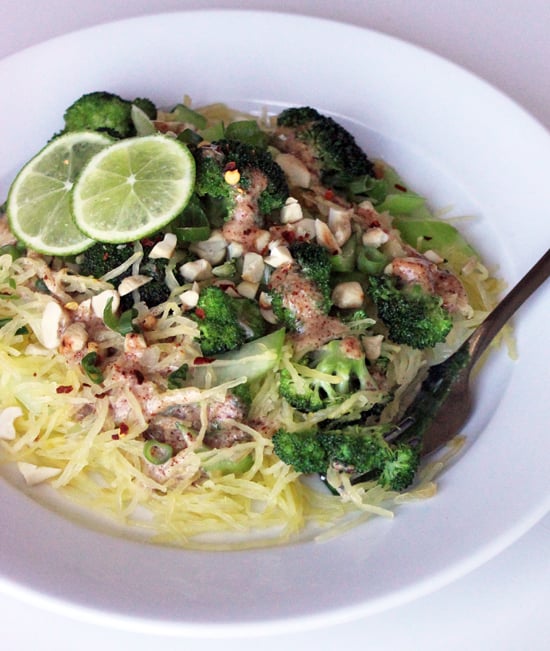 The versatile spaghetti squash shines in Paleo-friendly pad thai [2]. This lower-carb riff on the classic rice noodle dish has over 300 percent of your recommended vitamin C and vitamin A for the day, more than 50 percent of your calcium, and over 30 percent of your iron.
Photo: Lizzie Fuhr
Stuffed Peppers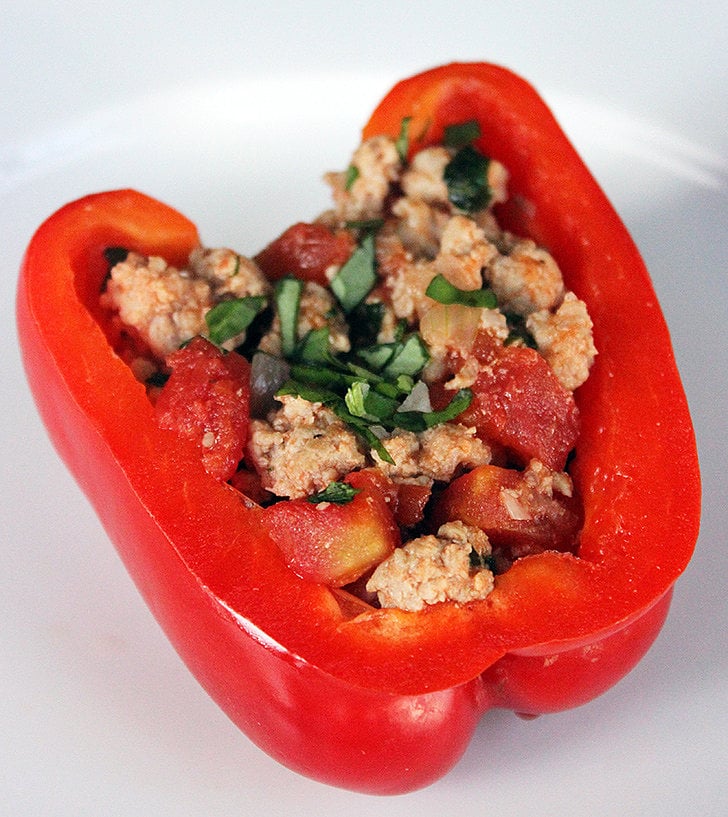 With just a few ingredients and less than 30 minutes, you can enjoy a fresh, clean meal with more than 30 grams of protein. You'll be glad to know these satisfying Paleo stuffed peppers [3] are under 300 calories per serving, making it a perfect light supper after an evening workout.
Photo: Lizzie Fuhr
Chicken Tortilla-Less Soup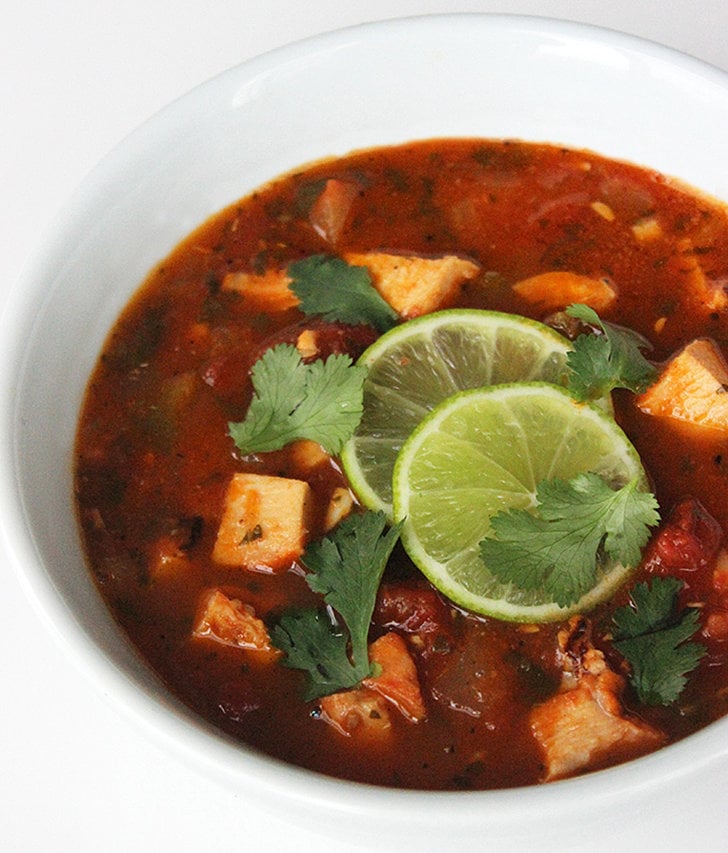 This fresh and spicy tortilla-less soup [4] is full of fresh produce and weighs in at fewer than 200 calories per satisfying serving. It's high in vitamin C and protein, so anyone who loves Mexican-inspired flavors will find a new favorite healthy dinner in this oh-so-easy recipe — perfect for Spring entertaining!
Photo: Lizzie Fuhr
Spicy Sweet Potato Salad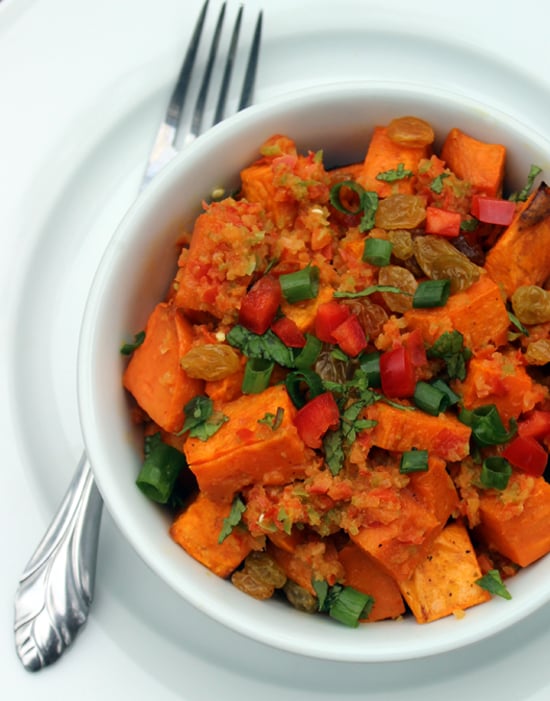 Food journalist Mark Bittman's spicy sweet potato salad [5] stands strong as a hearty and satisfying dinner. High-fiber sweet potatoes can regulate blood sugar and help you lose weight [6], and the spicy, antioxidant-rich red pepper and jalapeño dressing helps balance out the sweetness of the dish.
Photo: Lizzie Fuhr
Coconut Curry Butternut Squash Soup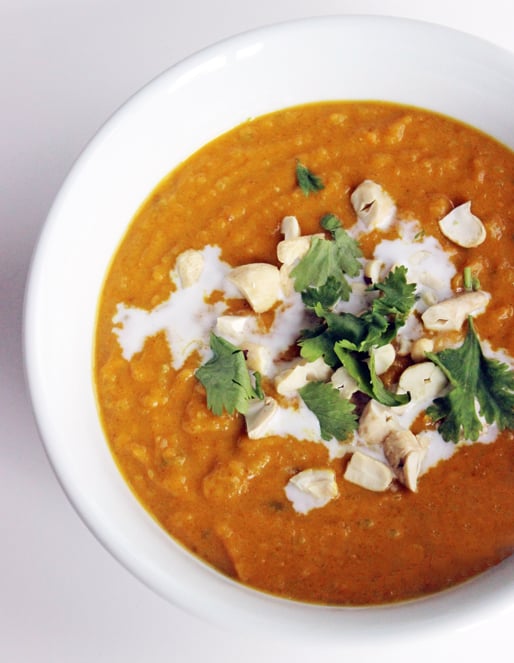 Thick and creamy butternut squash soup [7] with curry and coconut milk is warming and subtly sweet. Light coconut milk contains 68 percent less fat than the regular stuff, significantly cutting the calories of this tasty soup! Just be sure to skip the yogurt garnish.
Photo: Lizzie Fuhr
Carrot and Cabbage Detox Salad
Colorful raw rainbow salad [8] is a nutrient-rich, flavorful recipe. The water content in romaine works to hydrate your body, while the high fiber content in the red cabbage and carrots aids in healthy digestion. Add a piece of grilled chicken or sliced avocado to make it a more substantial meal.
Photo: Lizzie Fuhr
Crockpot Mexican Chicken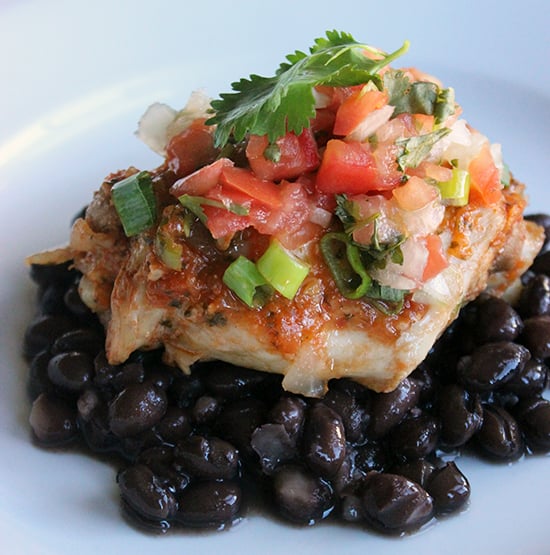 For a healthy, protein-rich meal that doesn't rely on dairy for flavor, try this delicious Mexican-style chicken [9] recipe full of fresh ingredients. This preparation results in an absolutely delicious, fall-off-the-bone piece of meat. Instead of the black beans, serve over a bed of fresh cabbage or cauliflower rice [10] for a complete Paleo meal.
Photo: Lizzie Fuhr
Carrot Fettucine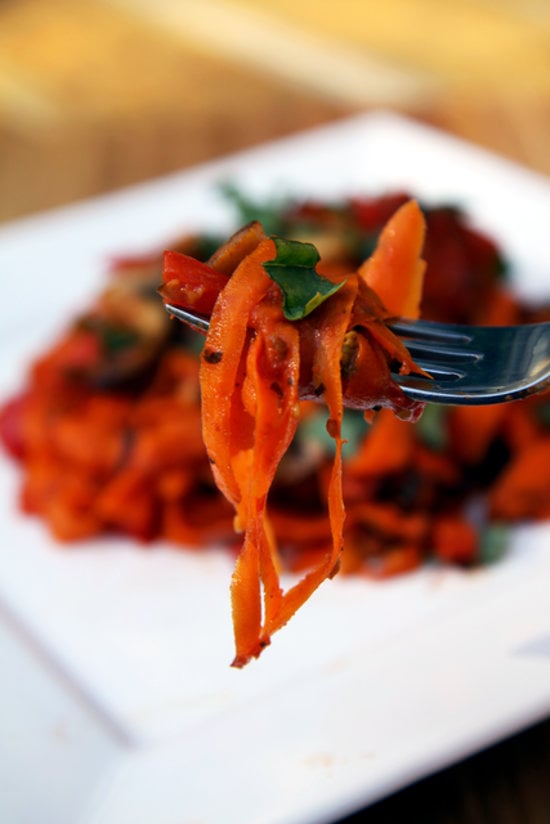 Satisfy your pasta cravings with carrot fettucine [11]. The "pasta" ribbons are made using a simple vegetable peeler and sautéed with mushrooms, red peppers, cherry tomatoes, and fresh basil for a Paleo-approved bowl of comfort.
Photo: Jenny Sugar
Meatloaf Muffins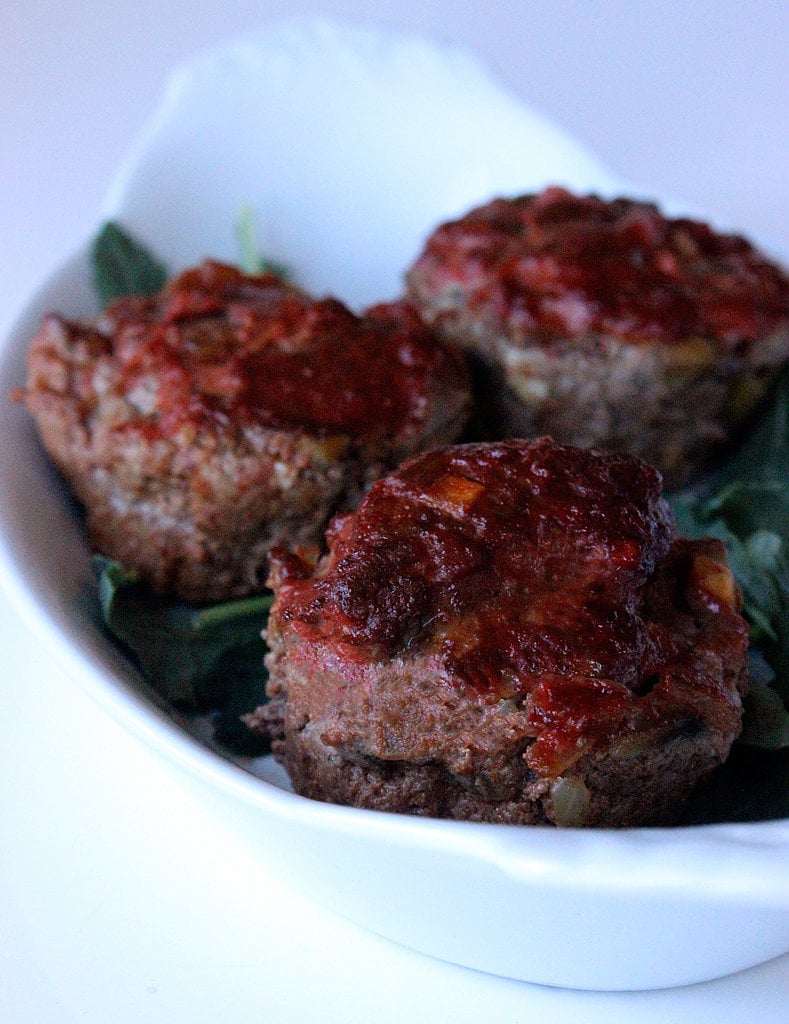 High in iron and protein, these meaty Paleo muffins [12] are perfect for any low-carb eater looking for tons of energy in a small serving — each 139-calorie muffin has over 18 grams of protein!
Photo: Lizzie Fuhr