Photo and Quote From Zoe Saldana Cover Shoot For April 2010 Glamour Magazine
Words That Move You . . .
Like us on Facebook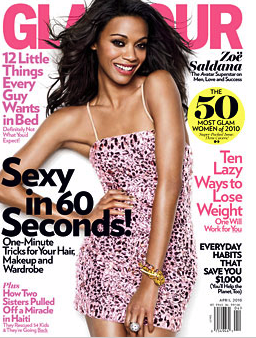 "I love women. I worship women. Don't want to be any other woman but myself."
— Zoe Saldana
Ever since I came across this Zoe Saldana quote from her April cover shoot for Glamour, it's been stuck in my head. It seems even more perfect since March is National Women's History Month — let's hear it for the girls!
Looking for more motivation? Check out all of my words that move you.