If you rely on takeout and frozen dinners night after night, not having enough time to cook is no longer a reasonable excuse! All of these healthy, light, and nutritious meals take just 15 minutes or less from prep to plate. Whether you're working late or coming back from an evening workout, these recipes will prove to be lifesavers this Summer.
Photo: Lizzie Fuhr
Burrito Bowl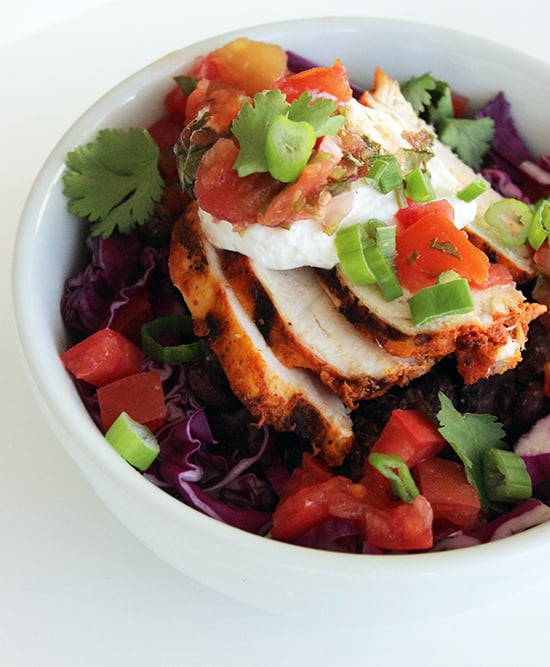 Cut the fast-food lines — and more than half the calories! — with this quick and delicious meal you can make at home in less than 10 minutes. Curb takeout cravings with this healthy burrito bowl recipe [1] that is half the calories of the Chipotle classic and full of fresh produce.
Photo: Lizzie Fuhr
Lemon Tuna Pita Pocket
Yes, you can have a high-protein dinner ready in five minutes flat. This fresh tuna salad [2] forgoes the fatty mayo and goes light and bright with lemon, a little olive oil, and a few additional seasonings for flavor.
Photo: Michelle Bell
Black Bean Soup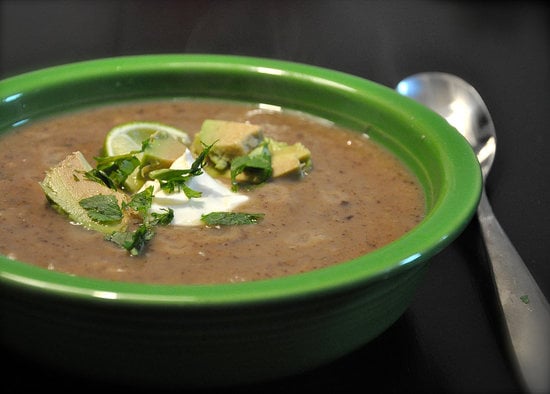 No need to pop open a can of sodium-laden soup; this low-calorie black bean soup [3] requires broth, a can of black beans, and spices — that's it! Feel free to toss in whatever veggies are hiding in your crisper to bump up the nutritional value of this recipe even more.
Photo: Lauren Hendrickson
Vegetarian Soba Noodle Salad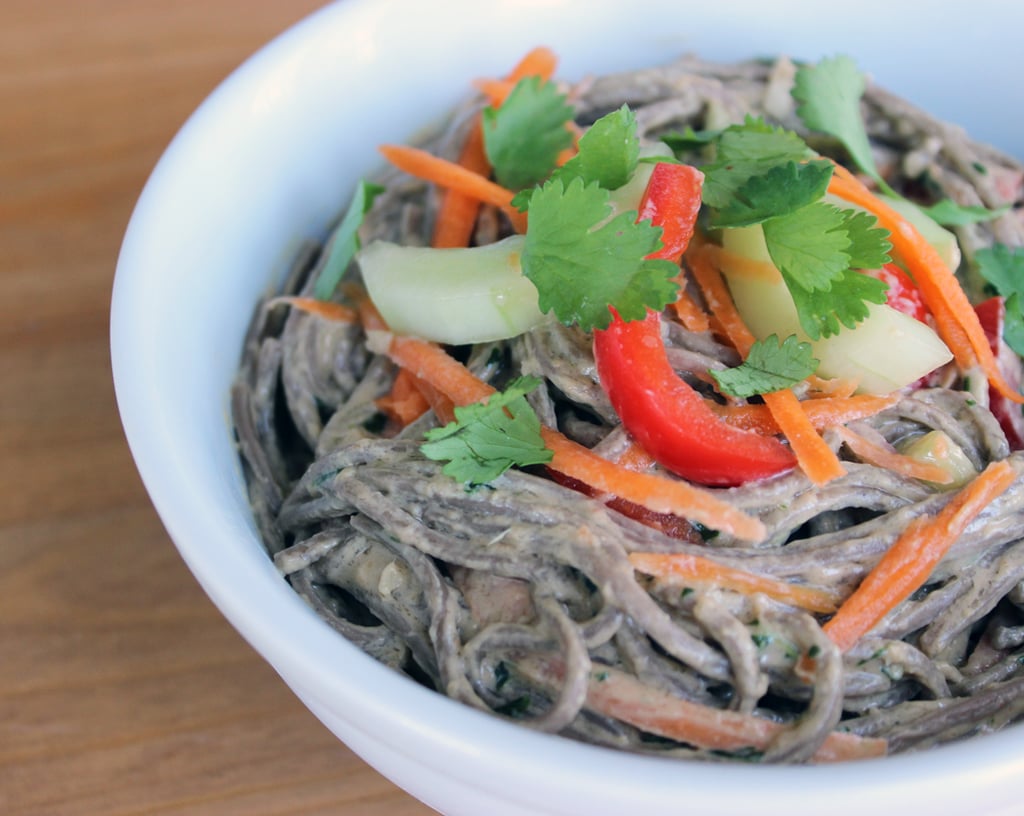 This Thai-inspired soba noodle salad [4] is full of refreshing crisp veggies tossed together in a tangy peanut butter dressing. Not only does this meal come together in less than 15 minutes, but it's even more delicious the next day as leftovers.
Photo: Lizzie Fuhr
Easy Bean Burger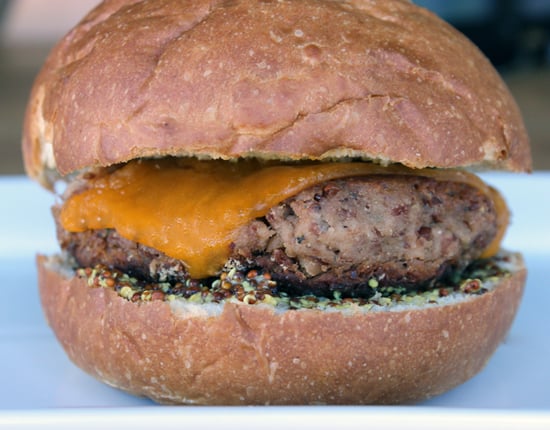 Meet the easiest bean burger patty [5] ever. All you need is just a handful of ingredients that are already hiding in your pantry. After you cook your on the stove-top, tuck it in a classic hamburger roll or serve it over a bed of lettuce.
Photo: Lizzie Fuhr
Easy Roasted Fish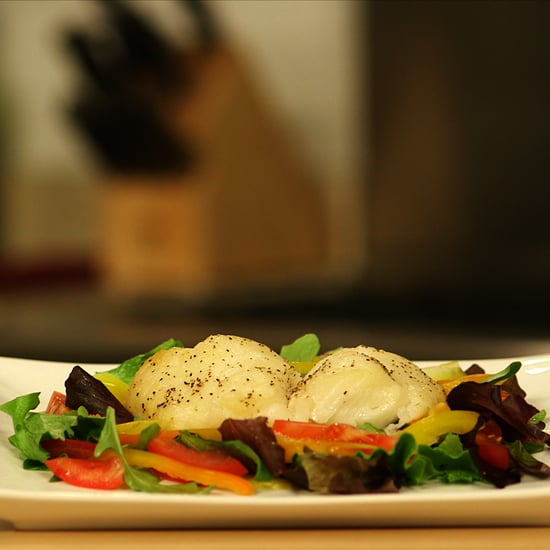 You might be concerned about cooking fish in your own kitchen, but Bob Harper's easy roasted recipe proves that it's easy to prepare. Watch this video to learn Bob's simple and quick cooking technique that keeps the calories down but the flavor profile high.
Photo: POPSUGAR Studios
Broccoli Slaw Pasta
Craving pasta? Lighten up your bowl of Italian comfort with this cheesy, garlicky "pasta" [6] from healthy chef Hungry Girl. It's ready in less time than a standard bowl of pasta, and it's much lower in calories and carbs.
Photo: Leta Shy
Summer Tempeh Wraps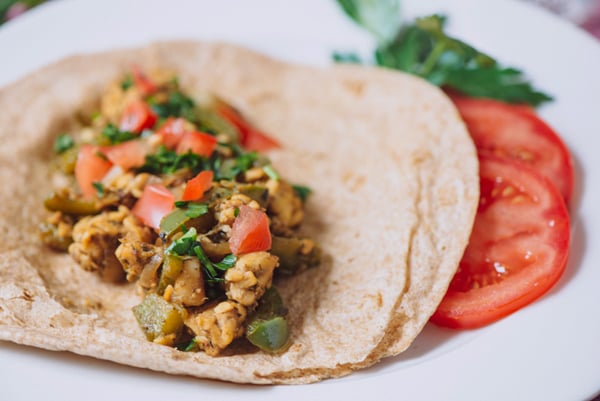 Not sure what to do with that block of tempeh hanging in your fridge? Make these tasty temeph wraps [7] for a quick dinner tonight. Creatively spiced with Old Bay seasoning, these vegetarian wraps are ready in a flash and will be a hit in your kitchen.
Source: Food Fitness Fresh Air [8]