Not having the time to cook a healthy lunch is no longer an excuse! The following healthy recipes take just 10 minutes from prep to plate (or plastic container!) and will keep you satisfied, energized, and feeling productive.
Photo: Lizzie Fuhr
Summer-Salad-Stuffed Avocado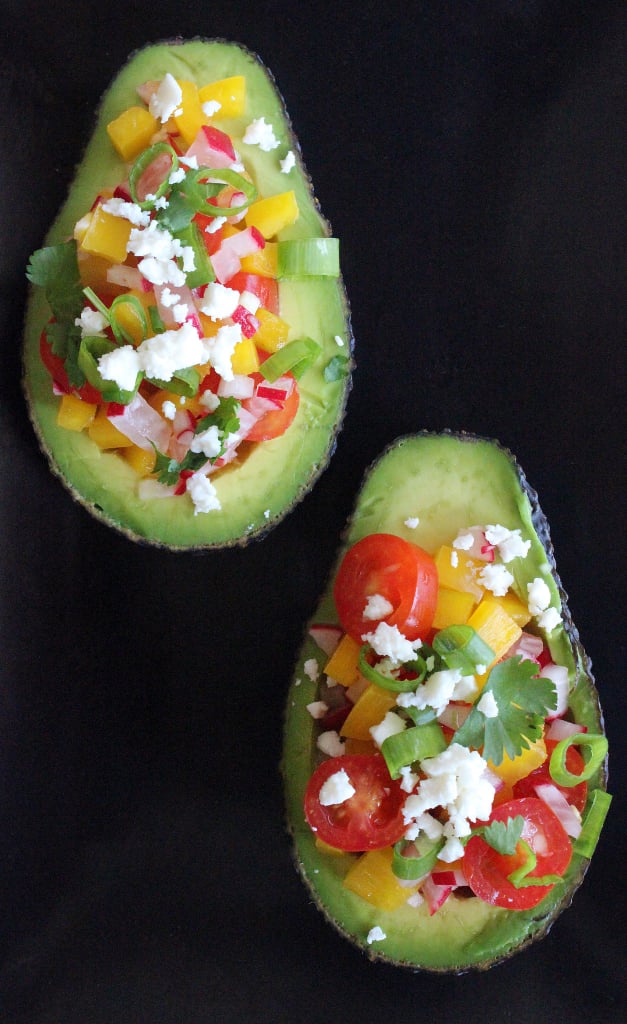 Eating the rainbow at lunch has never tasted so good! Offering 60 percent of your recommended fiber for the day, this antioxidant-rich rainbow salad [1] supports healthy digestion and will keep you feeling full and energized. Chopped tomatoes, peppers, and radishes are tossed in a spicy lime dressing then neatly tucked into a halved avocado for a pretty presentation.
Photo: Lizzie Fuhr
Hummus and Veggie Sandwich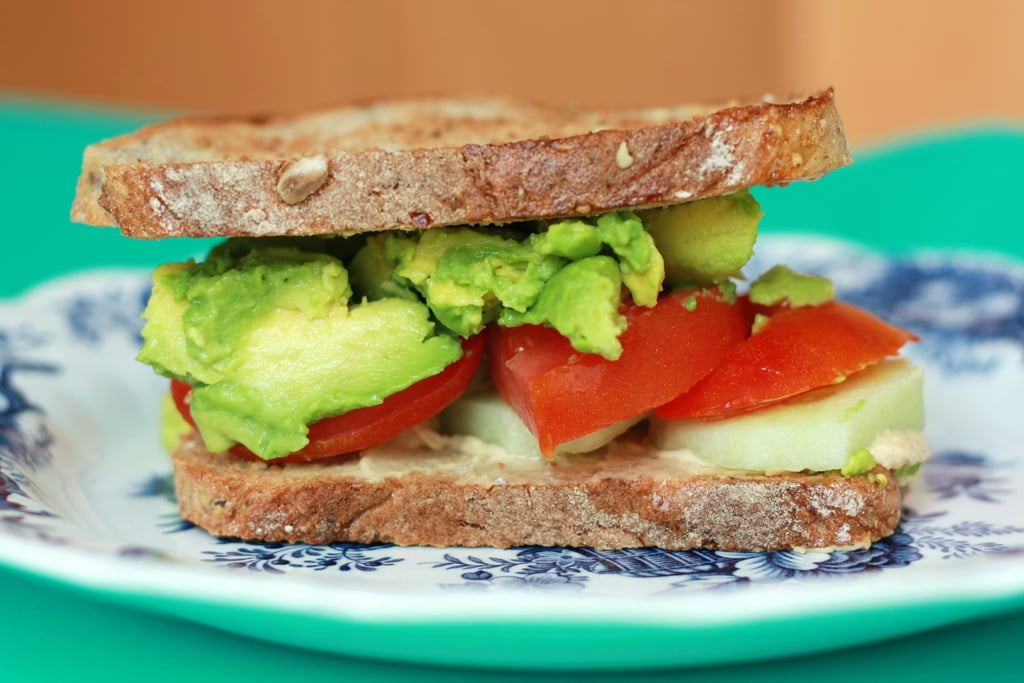 Toast up your favorite bread and spread on hummus and avocado to lay the base for a delicious lunch. Add fresh and crisp sliced tomatoes and cucumbers for a satisfying and tasty lunch.
Source: Flickr user sweetonveg [2]
No-Cook Black Bean Salad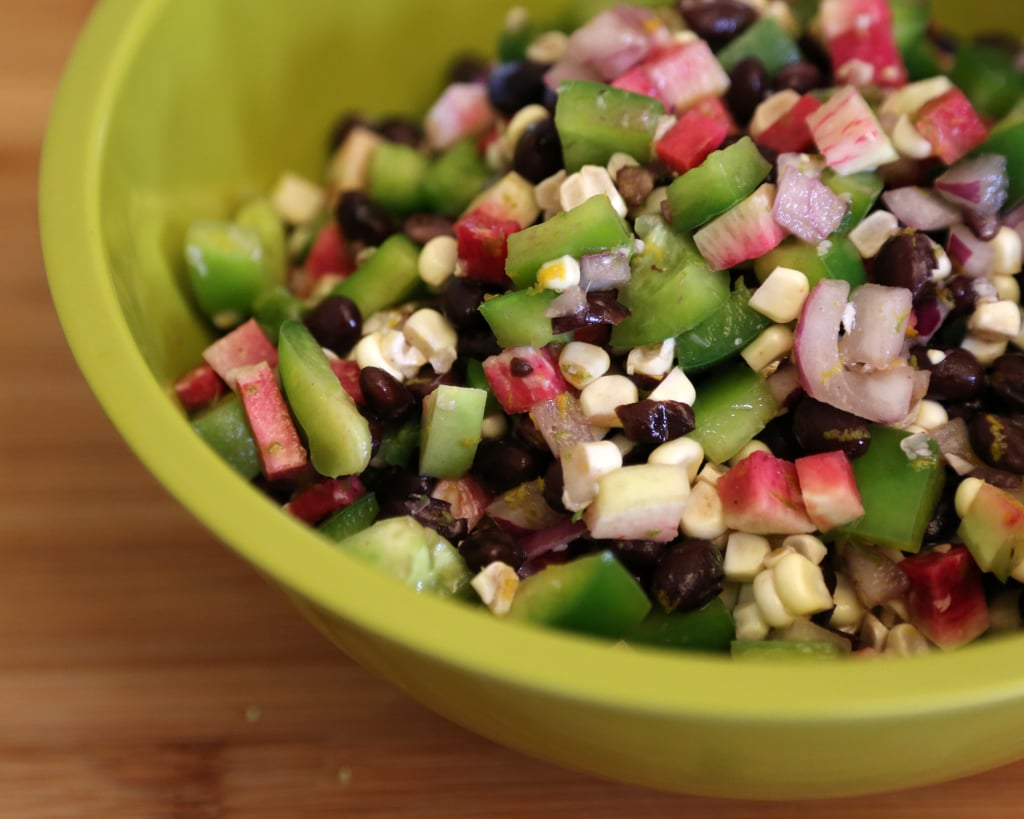 This produce-packed black bean salad [3] will be one of your quick go-to recipes all Summer long. Serve it solo or top it over mixed greens for a protein-rich, nutrient-dense salad that hits the spot on a hot day. It's quick to put together and offers plenty of leftovers for you to enjoy.
Photo: Anna Monette Roberts
Lemon Tuna Pita Pocket
Yes, you can have a high-protein lunch ready in five minutes flat. This fresh tuna salad [4] forgoes the fatty mayo and goes light and bright with lemon, a little olive oil, and a few additional seasonings for flavor.
Photo: Michelle Bell
Greek-Yogurt Chicken Salad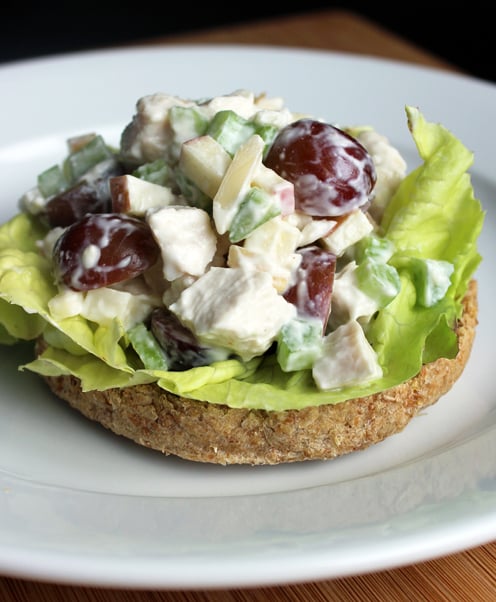 Sub in nonfat Greek yogurt to keep the same texture and tang you love, but cut the calories and fat of traditional chicken salad in half. Serve this Greek-yogurt chicken salad [5] over a bed of lettuce, tucked in a pita pocket, or on top of a toasted english muffin for a light, satisfying, and incredibly fast lunch. All you need is a precooked chicken breast ready to go in advance.
Photo: Lizzie Fuhr
Colorful Cabbage Salad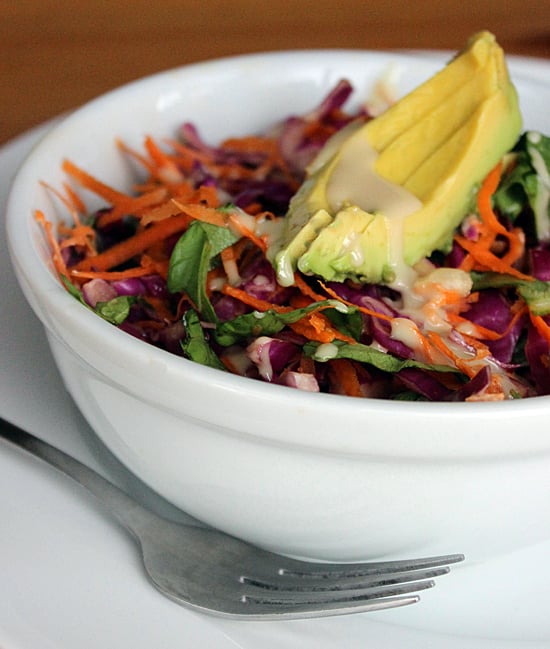 An avocado-topped, colorful veggie salad will be something to look forward to when it's time for lunch. This detox cabbage and carrot salad [6] comes with a tangy tahini dressing that will satisfy taste buds. Add on avocado or a few slices of roasted turkey for extra protein.
Photo: Lizzie Fuhr
Avocado and "Goat Cheese" Sandwich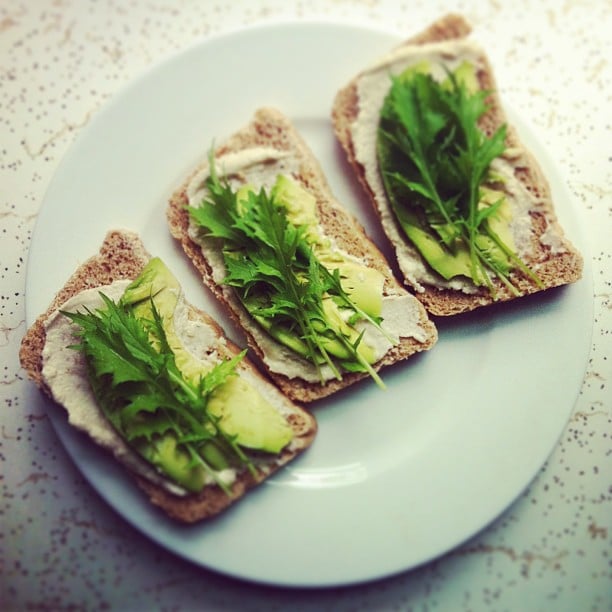 A filling vegan lunch that's perfect for warmer weather? Open-faced avocado and "goat cheese" sandwiches. Believe it or not, this "cheese" is made from pine nuts! The pine nuts need to soak overnight, then it just takes five minutes to blend the pine nuts into a spread, so get the recipe for vegan goat cheese here [7].
Source: Instagram user slowclubcookery [8]
Burrito Bowl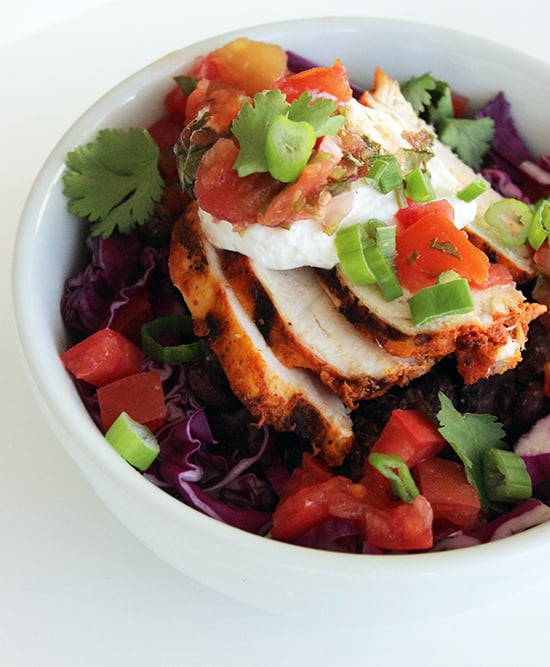 Cut the fast-food lines — and more than half the calories! — with this quick and delicious meal you can make at home in less than 10 minutes. Curb takeout cravings with this healthy burrito bowl recipe [9] that is full of fresh produce and half the calories of the Chipotle classic.
Photo: Lizzie Fuhr
Roasted Turkey Wrap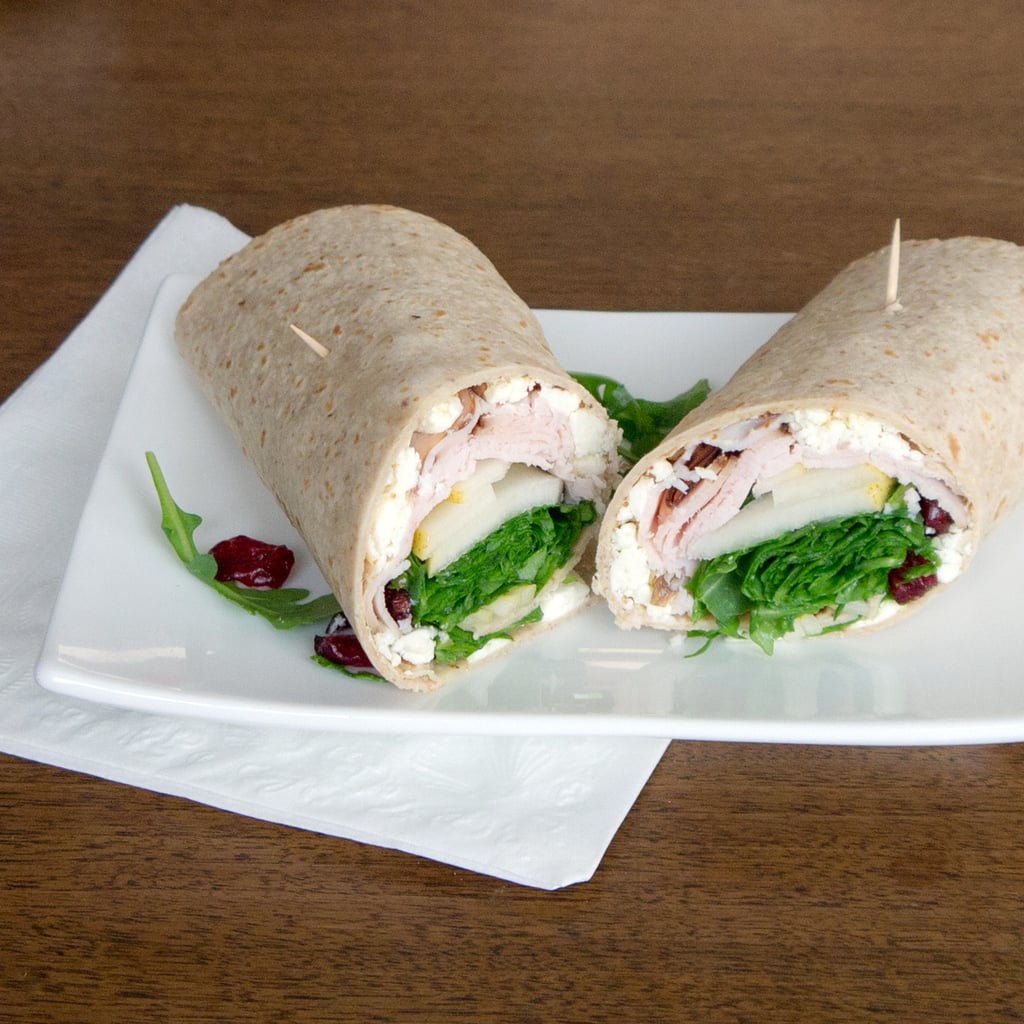 Take your turkey sandwich to the next level with a roasted turkey wrap [10]. Fresh produce like arugula and pears are rolled up with turkey and a little bit of feta in a whole-wheat wrap.
Photo: Sarah Lipoff
Vegan Egg Salad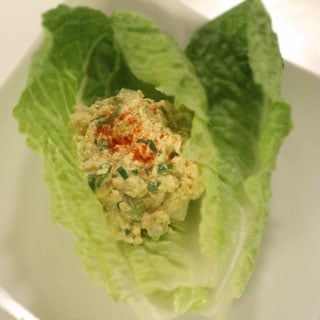 Experiment with a vegan version of the classic comfort food. Skip the hard boiling and try this variation featuring protein-rich tofu. You'll learn the five-minute recipe once you press play!