Quinoa Crust to Satisfy Your Gluten-Free Pizza Cravings
Adapted from Oatmeal With a Fork [2]
Notes
You need to soak the quinoa at least eight hours, so this pizza crust takes a little planning ahead.
Ingredients
1 1/2 cups quinoa, rinsed and drained
Water for soaking
1/2 cup water
1 teaspoon sea salt
1 teaspoon baking powder
8 fresh basil leaves
1/2 teaspoon garlic powder
Directions
Place the rinsed quinoa in a bowl and cover it with water, about one inch higher than the quinoa.
Soak at least eight hours — you can do this overnight or early in the morning before heading out for the day.
Preheat the oven to 425 degrees.
Using a sieve, drain, rinse, and drain the quinoa again.
Add the quinoa to a food processor. Add the half-cup water, salt, baking powder, basil, and garlic powder. Process until smooth, about two to three minutes. It'll be the consistency of thick pancake batter.
Lay a large piece of parchment paper underneath a 13-inch pizza pan. Trace around it and then cut out the circle. Lay the circle on top of the pan and spray lightly with cooking spray.
Pour the batter in the middle of your paper circle, using the back of a spatula to spread it evenly, all the way to the edges.
Bake for 10 to 12 minutes.
Flip it and bake for another eight to 10 minutes. Flipping takes a little finesse. I placed another pizza pan on top and flipped them both together to get the crust onto the second pan. Then I put the parchment paper back on the original pan and slid the crust on top.
Top with sauce and your favorite pizza toppings, and bake for another 10 to 12 minutes.
The nutritional info below is for 1/3 of the pizza crust (two slices) without any toppings.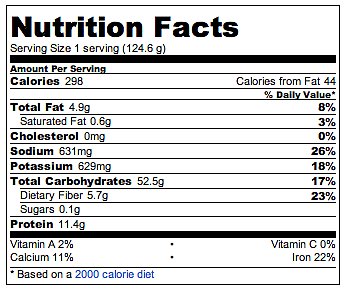 Source: Calorie Count [3]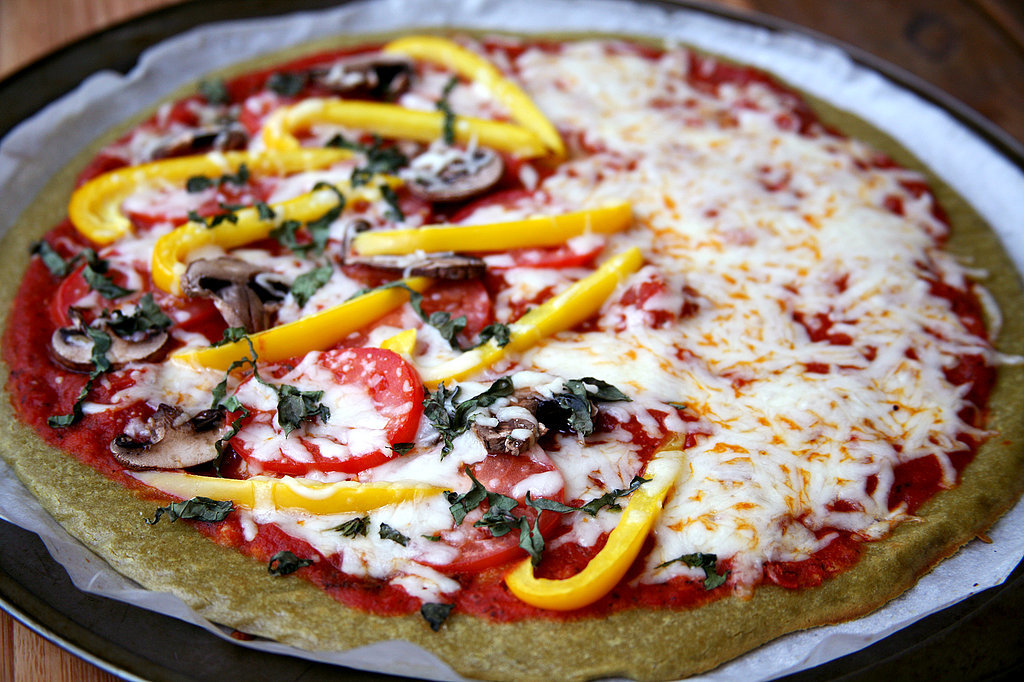 Information
Category

Main Dishes

Yield

3 servings (6 pieces)

Cook Time

9 hours
Nutrition
Calories per serving

298