Quiz: The Thanksgiving Digestion Workout
Like us on Facebook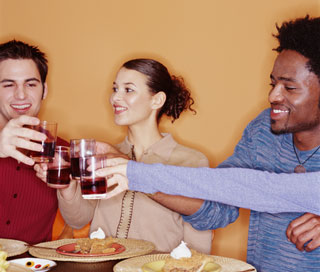 Digesting your T-Day meal is a feat unto itself. Take this quiz to see how eating turkey, stuffing, mashed potatoes, sweet potatoes, green bean casserole, pumpkin pie, and apple pie affects your belly.
Quiz: The Thanksgiving Digestion Workout
The average meal takes one to three hours to leave the stomach. How long does the average Thanksgiving meal generally take to leave the stomach?