Women come in all shapes and sizes, but sometimes you wouldn't know it from what you see on the screen or page. Instead of overly Photoshopped images, we're celebrating Summer with something else: some words of encouragement from real women who are proud of their own perfectly imperfect bikini bodies. Check out their words of wisdom below.
Source: Instagram [1]
Instagram user thefacci [2] posted a photo of herself in a swimsuit as part of a challenge. We love the confident pose and the brightly colored suit! Here's what she has to say about the process:
"This was honestly the picture I've had the most trouble posting so far. While I've embraced my arms, I still struggle with loving my thighs. But I'm posting this regardless of my insecurities because sometimes that's what helps jump-start confidence! (Also, I love, love, love my new swimsuit)." We do too!
Love this candid shot of model Marquita Pring, who was dropped by Ford Modeling Agency after it decided to close its "plus-size" wing. "I prefer 'curvy' honestly," she told Cosmopolitan [3]. "Plus-size feels outdated, and no one thinks of it in a positive way. It's always got this sort of stigma attached to it. I'd like to do away with that." Marquita is still an in-demand model, now represented by IMG.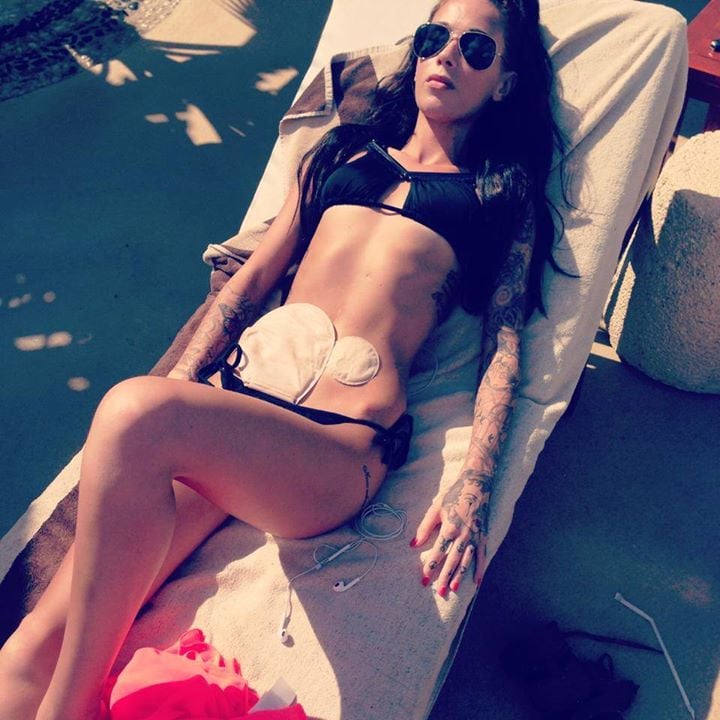 Bethany Townsend recently made waves when she decided to stop hiding her colostomy bag and enjoy her fun in the sun. "I've had Crohn's since I was 3 years old but was misdiagnosed until I was 11. Just four weeks later I was having 16 inches of my bowel taken out. . . . Finally after three and a half years, I decided that my colostomy bags shouldn't control my life. So when I went to Mexico with my husband in December last year, I finally showed I wasn't ashamed. Still hoping for a cure," she wrote on the Crohn's and Colitis UK Facebook page [4].
Yes, non-Photoshopped bodies have scars and stretch marks. Instagram user ambidawnz [5] wrote: "Lets be real, this is my body, these are my scars, why should I hide? I can still be fit and I can still feel beautiful. Real woman right here, no fakeness. I am proud of what my body has done, grew two amazing healthy smart witty handsome sons in there. "
You may remember Brooke Birmingham's story from earlier this year. After refusing to send a photo of herself wearing a shirt — as requested for a before-and-after feature in Shape — she posted her reasons on her blog [6]. "My body is real, not photoshopped or hidden because I feel like I should be ashamed. This is a body after losing 172 pounds, a body that has done amazing things, and looks AMAZING in a freaking bikini." Now Brooke is working with Shape to feature similar women who, like her, have lost a significant amount of weight.
Serena Williams has endured her fair share of body criticism, especially when she's compared to other tennis players, including her sister, Venus Williams. Serena says it took a long time for her to be comfortable with her curves, telling DuJour [7], "I wasn't always confident. I just started feeling comfortable with myself about six or seven years ago. That's why I tell people that even at 25 or 26, it's OK if you're feeling uncomfortable with yourself. I was too. It's normal. I love who I am, and I encourage other people to love and embrace who they are."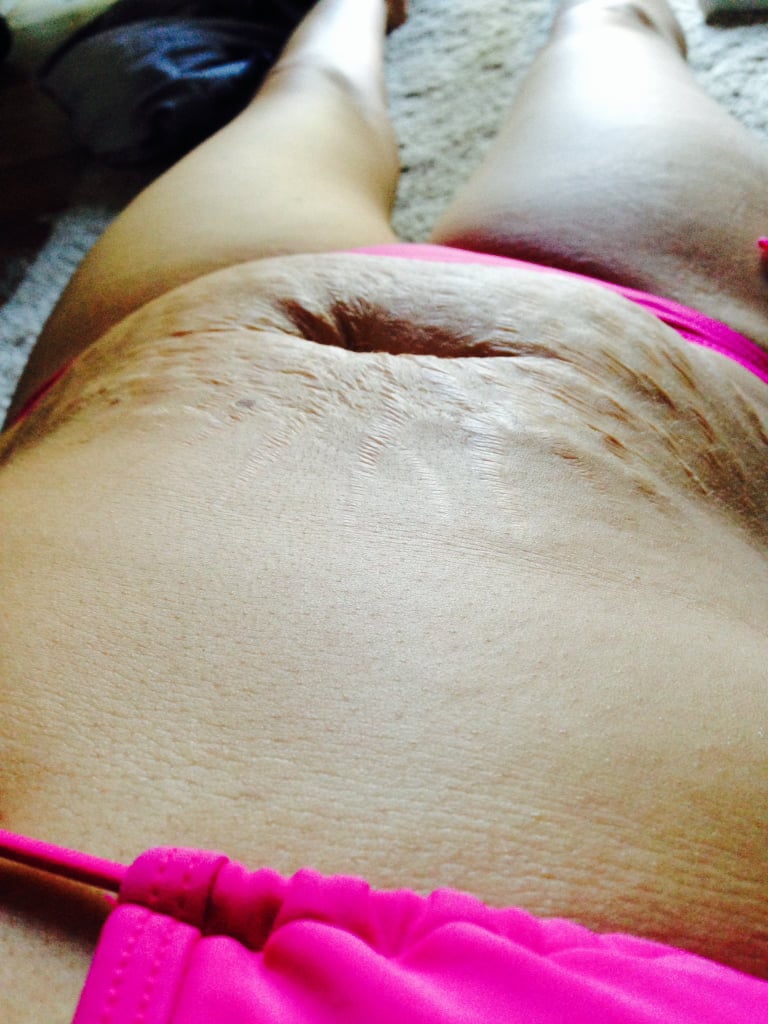 Recently, mother of five Tanis Jex-Blake uploaded this photo along with an open letter to a group of people who she said made fun of her while she was relaxing on the beach. In her Facebook post [8], Tanis writes, "I'm sorry if my first attempt at sun tanning in a bikini in public in 13 years 'grossed you out'. I'm sorry that my stomach isn't flat and tight. I'm sorry that my belly is covered in stretch marks. I'm NOT sorry that my body has housed, grown, protected, birthed and nurtured FIVE fabulous, healthy, intelligent and wonderful human beings. I'm sorry if my 33 year old, 125 lb body offended you so much that you felt that pointing, laughing, and pretending to kick me. But I'll have you know that as I looked at your 'perfect' young bodies, I could only think to myself 'what great and amazing feat has YOUR body done?'."