Try to maintain a healthy balance in your diet by making some of your favorite feel-good foods, but substitute a few ingredients for healthier, nutrient-rich alternatives. From spinach-filled brownies to chia seed oatmeal, the names might raise your eyebrows, but we promise your taste buds won't know the difference.
— Additional reporting by Lizzie Fuhr
Photo: Leta Shy, Front Page Image: Jenny Sugar
Cauliflower "Rice"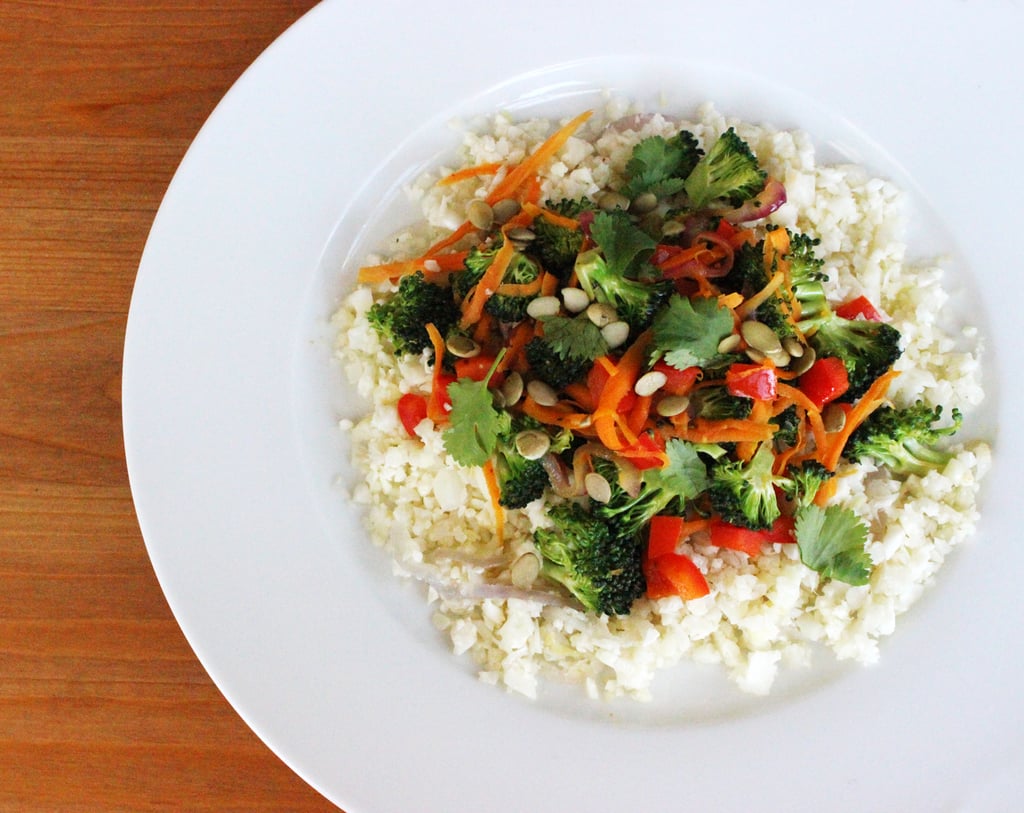 Who knew something as simple as pulsing cauliflower in the food processor could create something so delicious? This creative grain-free stir-fry [1] offers your entire daily recommended intake of vitamin A and vitamin C in just one meal.
Photo: Lizzie Fuhr
Cheesy Veggie "Pasta" Bake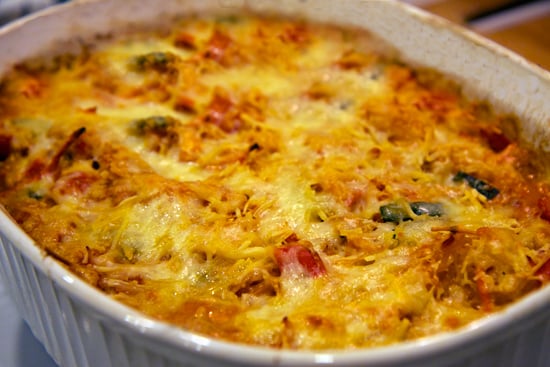 This gluten-free veggie bake [2] opts for spaghetti squash rather than brown rice pasta to keep it wheat free. Since the bake is made of all veggies, helping to seriously up your fiber quotient, indulge happily in the cheesy topping. If you are vegan, use daiya cheese [3], which is made out of pea protein and melts like dairy cheese.
Photo: Jenny Sugar
Ranch Dip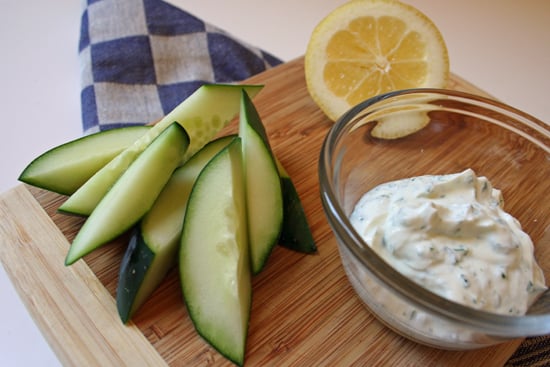 Forgo the dried, packaged mix and sour cream for a creamy, homemade ranch dip [4] that calls for fresh garlic and herbs. The secret ingredient here is Greek yogurt, which results in a sour, thick, protein-filled, and calcium-rich dip minus all the fat and calories traditionally found in sour cream. Plus, Greek yogurt is full of beneficial microflora to support digestion.
Photo: Anna Monette Roberts
Sweet Potato Banana Pancakes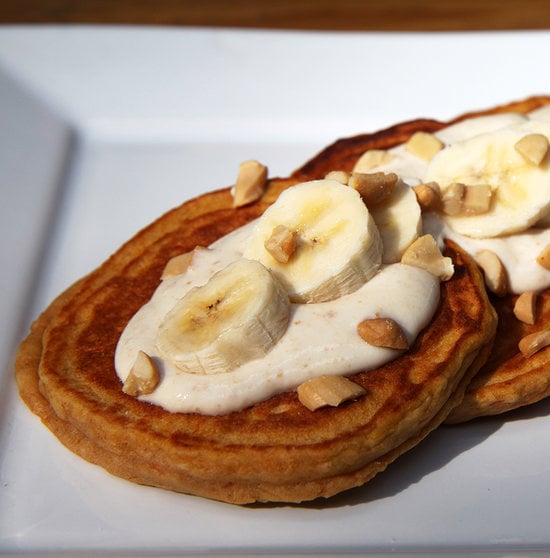 The roasted sweet potatoes mixed into the batter of this banana pancake recipe [5] makes your stack much higher in fiber and vitamin A. The Greek yogurt sauce on top cuts things back in the sugar department (when compared with maple syrup) and brings more protein to your brunch.
Photo: Jenny Sugar
Blueberry Chia Muffins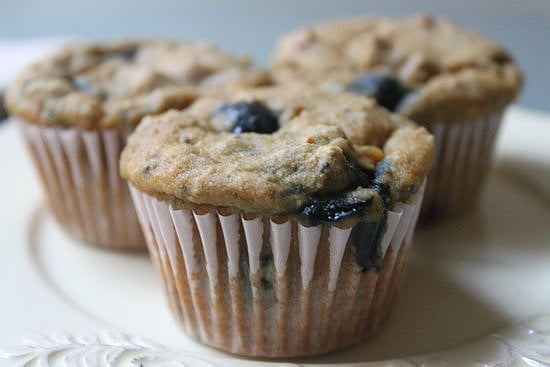 Versatile chia seeds are easy to toss into a classic baking recipe like these gluten-free blueberry muffins [6] that are low in calories but full of flavor. This easy addition significantly ups the amount of protein, fiber, and omega-3s present in one tasty muffin.
Photo: Jaime Young
Raw Breakfast Cereal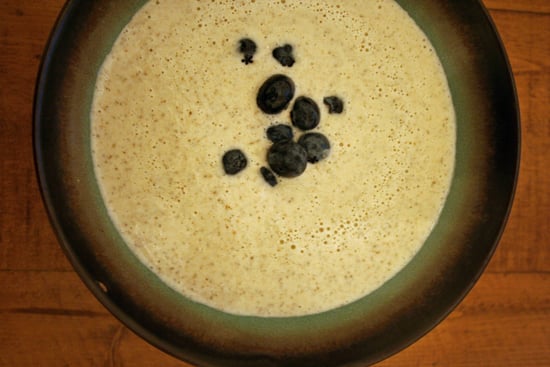 Brendan Brazier developed this ingenious chia pudding [7] made out of chia seeds, cashews, and dates that tastes exactly like traditional cream of wheat but is full of healthy fats, including omega-3s.
Photo: Anna Monette Roberts
Vegan Spinach Brownies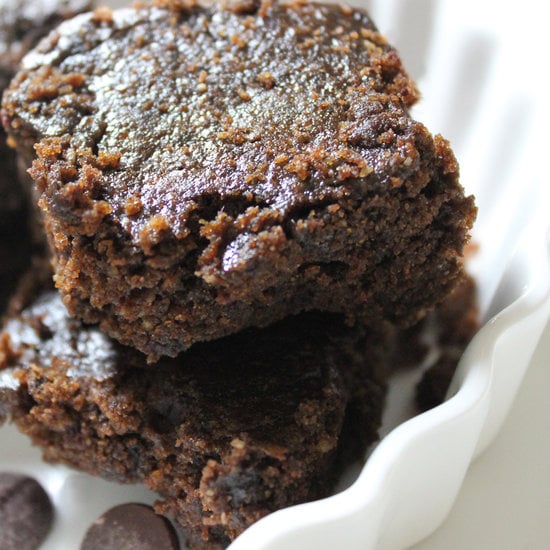 Believe it or not, these vegan brownies [8] are packed with spinach for extra fiber, iron, and phytonutrients. The best part is no one will taste the difference!
Photo: Leta Shy
Avocado Popsicles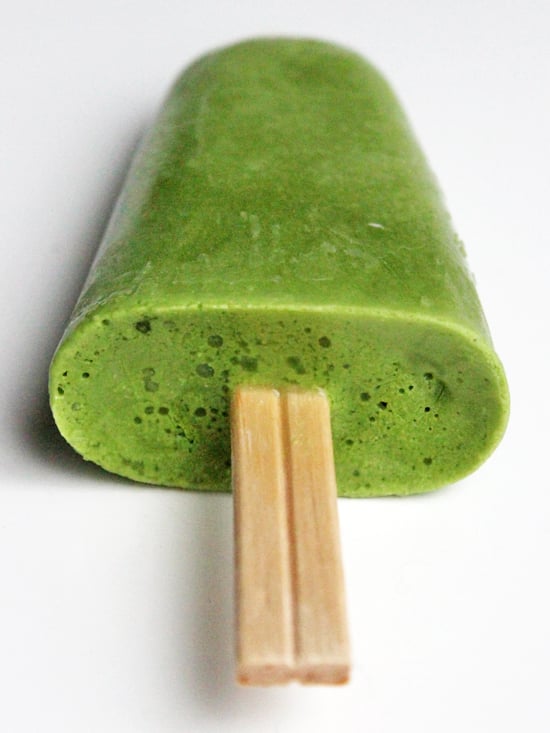 Greek yogurt and ripe avocado lay the base for this creamy, refreshing, protein- and fiber-filled green popsicle [9], while antioxidant-rich Japanese matcha powder provides the kick you need to beat a dreaded afternoon slump.
Photo: Lizzie Fuhr