As a longtime fan of Udi's Gluten Free [1] breads, I was thrilled to learn that this innovative brand was bringing a new offering to grocery stores nationwide: gluten-free frozen lasagnas. I enlisted the help of my fellow editors to take a bite and offer their frozen-food insights.
From gluten-lovers to gluten-free folks, everyone was surprised by the quality of both these meals. Learn how two of the newest members of the Udi's frozen-food family matched up at POPSUGAR HQ.
Photo: Nicole Perry
Udi's Broccoli & Kale Lasagna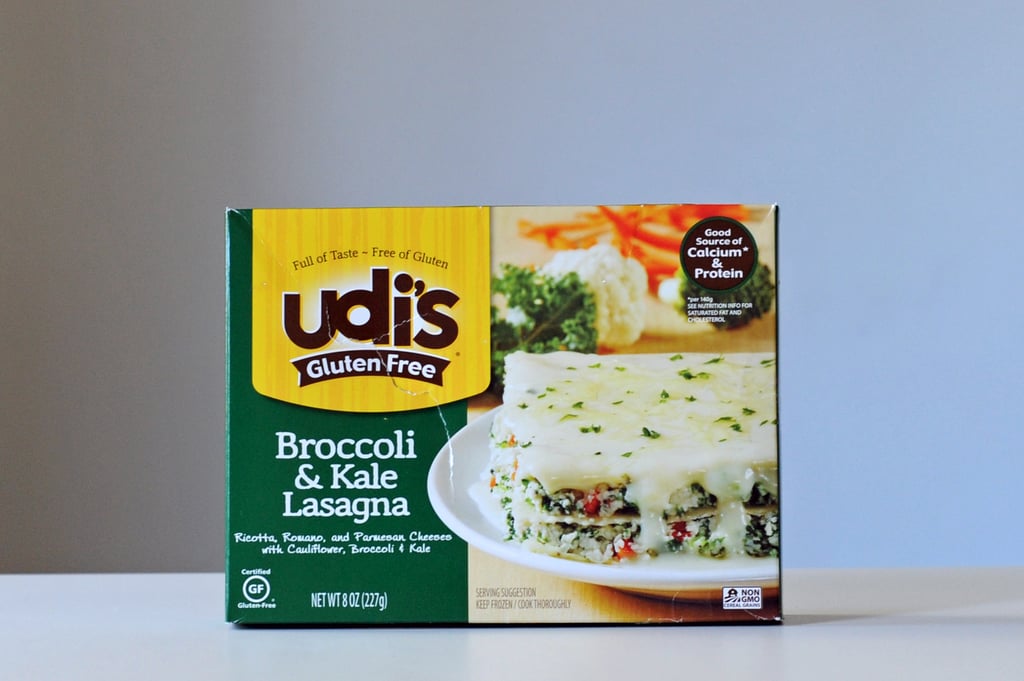 After removing it from the microwave, we were all a little wary of Udi's Broccoli & Kale Lasagna [2] ($7 per meal), but with every new bite, tasters were both surprised and impressed. No one felt that the noodles tasted gluten-free, the white sauce was rich and plentiful, and the cheesy layers were light and flavorful. While we would have liked to have seen more kale in the mix, every reviewer appreciated how the broccoli, cauliflower, and carrots were chopped instead of pureed and hidden. These vegetables added welcome texture to the dish.
One taster called Udi's Broccoli & Kale Lasagna "much more satisfying" than what she would expect from a frozen meal, gluten-free or not. Another enthusiastic reviewer called this lasagna offering "delicious and indulgent, like all white sauce lasagna should be." Anyone with a weakness for pasta with alfredo sauce will find a lighter, gluten-free alternative in this easy frozen meal; it weighs in at 370 calories and 15 grams of protein.
Photo: Nicole Perry
Udi's Italian Sausage Lasagna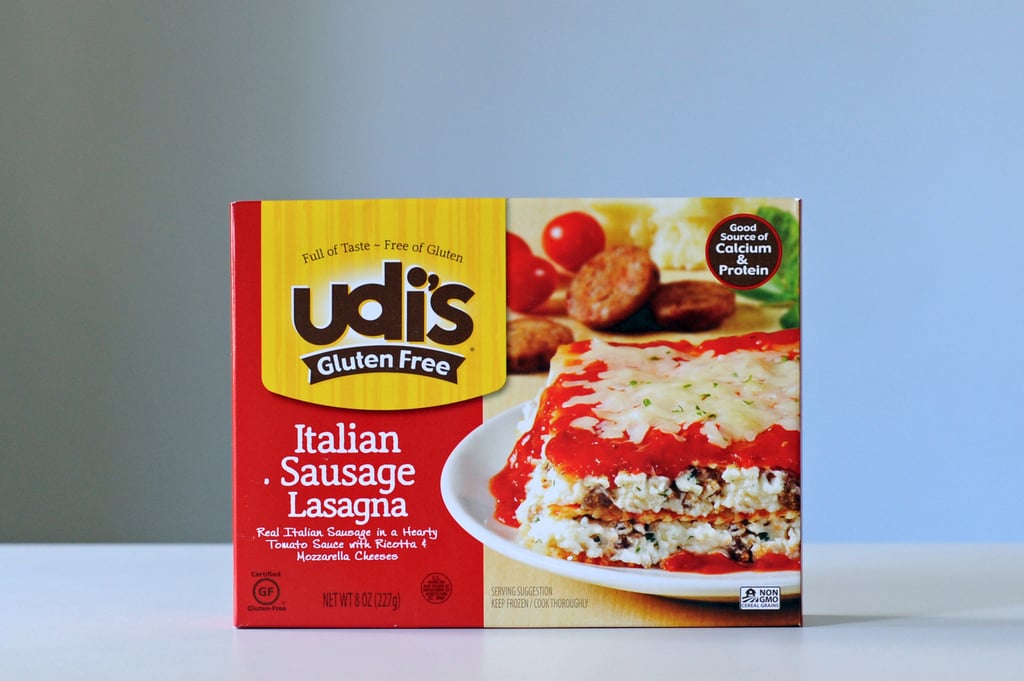 We were all anticipating to prefer Udi's Italian Sausage Lasagna [3] ($7 per meal), promising layers of ricotta and Romano cheese plus Italian sausage smothered in a traditional red sauce. While most enjoyed the tomato sauce and cheesy top, the majority of reviewers found the whole dish to be a little salty for their liking.
If you're looking for a meaty meal, this probably isn't the right lasagna for you. The sausage crumbles were very small and didn't add any extra texture or flavor. It tasted more like a classic cheese lasagna than a meat-filled meal, and without being called out on the front of the box, the sausage crumbles could easily be missed. Both lasagnas were heated up in the same microwave and followed the provided instructions (five minutes and 45 seconds of cook time, plus two minutes of rest), but tasters preferred the texture of the broccoli and kale lasagna.
While the Italian sausage lasagna has 30 fewer calories and two more grams of protein than the vegetarian lasagna, I can safely say that POPSUGAR Fitness's verdict is to opt for Udi's Broccoli & Kale Lasagna — and get ready to be hooked!
Photo: Nicole Perry