Roasted Root Vegetable Soup
Warming Healthy Comfort: Roasted Roots Soup
Like us on Facebook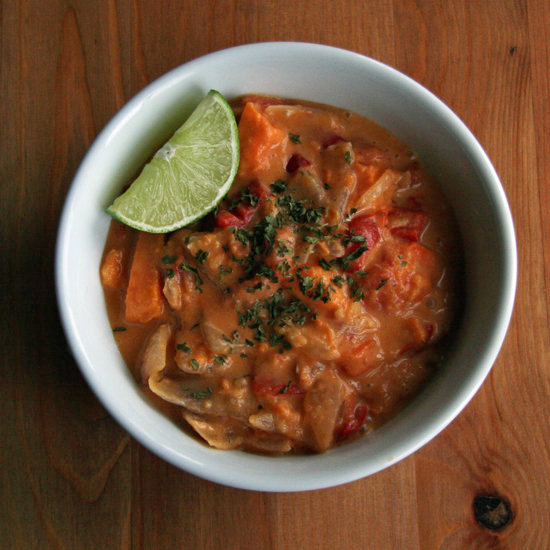 Even if you can't take a tropical vacation, you can bring a healthy taste of Jamaica to your kitchen. This roasted roots soup plays up the natural flavors of the produce and simmers it all in a coconut bath. If you like soups a little on the chunkier side — like chef Levi Roots and I both do — chop up all the vegetables as instructed. If you prefer a puree, toss all the ingredients (minus the bay leaf) in a food processor before the second-to-last step. Then continue as instructed to enjoy some warming island flavors.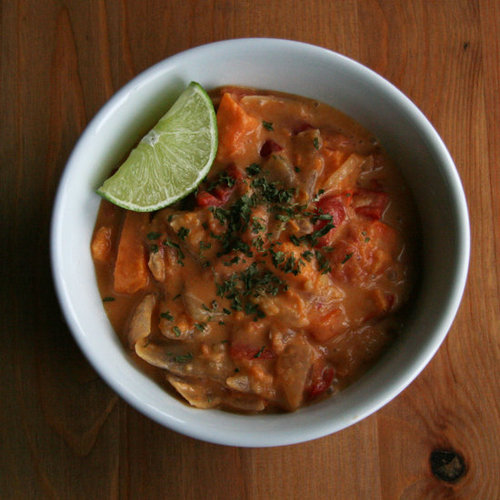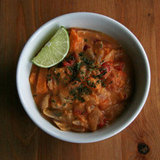 Ingredients
2 sweet potatoes, peeled and cut into 2-inch chunks
3 carrots, peeled and cut into 1.5-inch chunks
3 tomatoes, halved
2 red peppers, deseeded
2 red onions, quartered
2 tbsp olive oil
1.5 inches fresh root ginger, peeled and finely chopped
1 tbsp smoked paprika, plus extra for garnish
1 tsp ground cumin
1 can light coconut milk
3/4 cup water
1 bay leaf
Salt and black pepper
For garnish:
Chopped coriander
Lime wedge
Directions
Preheat the oven to 400°F. Toss the vegetables in the oil, and roast in pan for 40 minutes, until cooked, stirring halfway through.
Remove from the oven and allow to cool. Peel the skin from the peppers and tomatoes and discard. Chop the peppers.
Chop up the roasted roots, and put them in a saucepan with the remaining ingredients and 3/4 cup of water. Stir everything together.
Season with salt. Bring to boil, stirring, then reduce heat to a simmer. Let the flavors settle for 20 minutes.
Divide between 6 soup bowls, and sprinkle with a little smoked paprika, black pepper, and coriander on top.
Serves 6.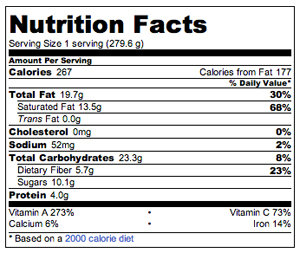 Information
Category

Soups/Stews, Stew