Should You Take Probiotics?
Probiotics: More Than Your Tummy's BFF . . .
It's no secret that probiotics are good for your gut, but they are loaded with other benefits too! From reducing inflammation to boosting immunity, that serving of yogurt is doing more than complementing your homemade granola. Whether you get your probiotics through foods like yogurt, sauerkraut, and milk, or by taking supplements, this guide offers more than enough reasons to make it part of your daily diet.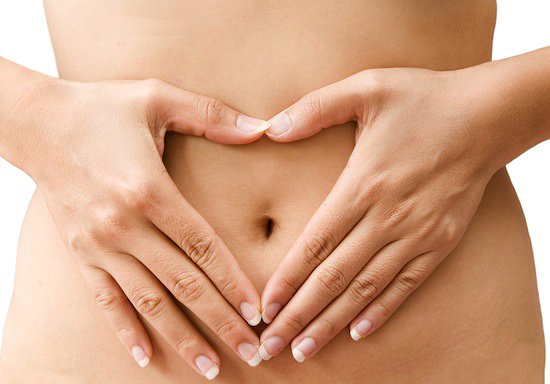 Aids digestion: A healthy digestive system and probiotics go hand in hand. Because probiotics are friendly bacteria, they promote good digestion by balancing the pH of the intestinal tract, creating a less desirable environment for pathogenic bacteria. Stress and lack of sleep can disrupt the ratio of good to bad bacteria in the intestines, making probiotics necessary to prevent overall health and digestive problems.
Keeps the immune system strong: Similar to vitamins A, C, and E, probiotics are known to help maintain a strong immune system. Because there has been an increase in autoimmune and allergic diseases, our modern immune system isn't being challenged by pathogenic organisms, thus introducing friendly bacteria can be helpful. Although research is minimal, probiotics might even help to prevent upper respiratory tract infections like the common cold.
Reduces inflammation: A study by The Arthritis Foundation found that the bacteria in probiotics (formally known as Bifidobacterium infantis) could reduce arthritis systems. Probiotics can also add in the relief of intestinal inflammation often caused by IBS.
Lowers bad cholesterol: If you suffer from high cholesterol, it may be time to embrace dairy for breakfast! Studies have shown that probiotics can help lower cholesterol, in turn reducing the risk of cardiovascular disease.
Prevents yeast infections: If you've ever had a yeast infection, you may want to consider upping your yogurt intake. Experts believe that eating yogurt with live cultures or taking a probiotic will help to replenish the vagina with protective bacteria species and will help keep the balance of organisms in the vagina in check, decreasing the chance of a yeast infection.
Reduces the side effects of antibiotics: Although antibiotics will ultimately make you feel better, the symptoms can be rather uncomfortable. Many antibiotics can disrupt the microbial balance of the intestines, often causing diarrhea or yeast infections (as discussed above). Pairing a probiotic with your antibiotic can decrease these symptoms. Just be sure to take them at least an hour apart from your dosage of antibiotics to prevent the good bacteria from being killed by the antibiotics in your gut.