Spicy Black Bean Hummus Recipe
Healthy Recipe: Spicy Black Bean Hummus
Like us on Facebook
There are tons of hummus varieties available to purchase, from roasted red pepper to spinach and artichoke. But making homemade hummus takes next to no time and tastes fresher, and you can experiment with unique ingredients to make it even more delicious and nutritious. One example is this twist on the basic hummus recipe, using black beans instead of garbanzos.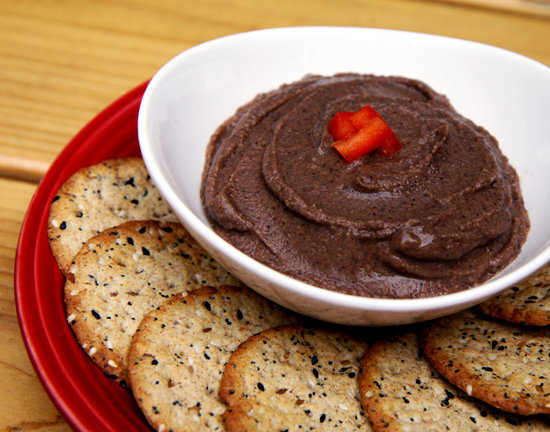 If you're always aiming to get more fiber in your diet, this recipe will offer slightly more than a traditional hummus recipe. Half a cup of black beans contains six grams of fiber and seven grams of protein. And while chickpeas contain the same amount of protein, they only have five grams of fiber. Black beans are also slightly higher in iron, potassium, magnesium, and vitamin B1.
Keep reading to learn how to make this simple hummus recipe, which can be perfectly paired with crackers or fresh veggies or smeared on toasted bread.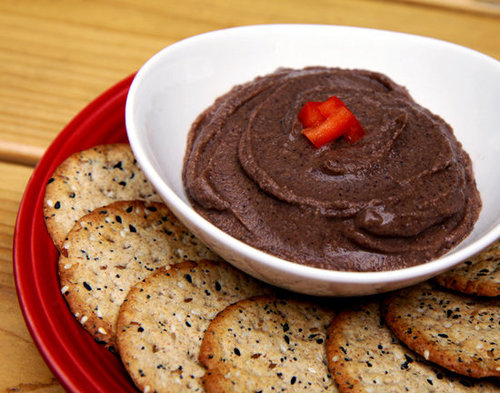 Original recipe
Spicy Black Bean Hummus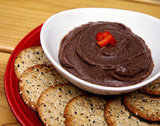 Ingredients
1 peeled clove garlic
1 small jalapeño pepper, chopped (or 1/2 teaspoon cayenne pepper)
15-ounce can black beans, rinsed and drained (I use Eden since the can's lining is BPA-free)
1 tablespoon tahini
Juice from one lemon
2 tablespoons olive oil
Salt and pepper to taste
Directions
Add the garlic and jalapeño pepper to a food processor or blender and puree. Add in the remaining ingredients and mix until smooth.
Enjoy immediately or store in an airtight glass container in the fridge for up to a week.
Nutritional information for one tablespoons of dip: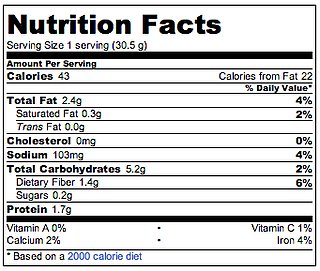 Information
Category

Dips, Snacks

Yield

16 tablespoons (8 servings)
Source: