Lounging all day at the beach might be your speed, but anyone who's fallen out of a bikini can tell you, they wish they'd thought their top choice through. If you're going to be active at the beach this Summer, click through the following trendy picks to inspire smart swimwear beyond the standard triangle top.
— Additional reporting by Aemilia Madden
Source: Thinkstock [1]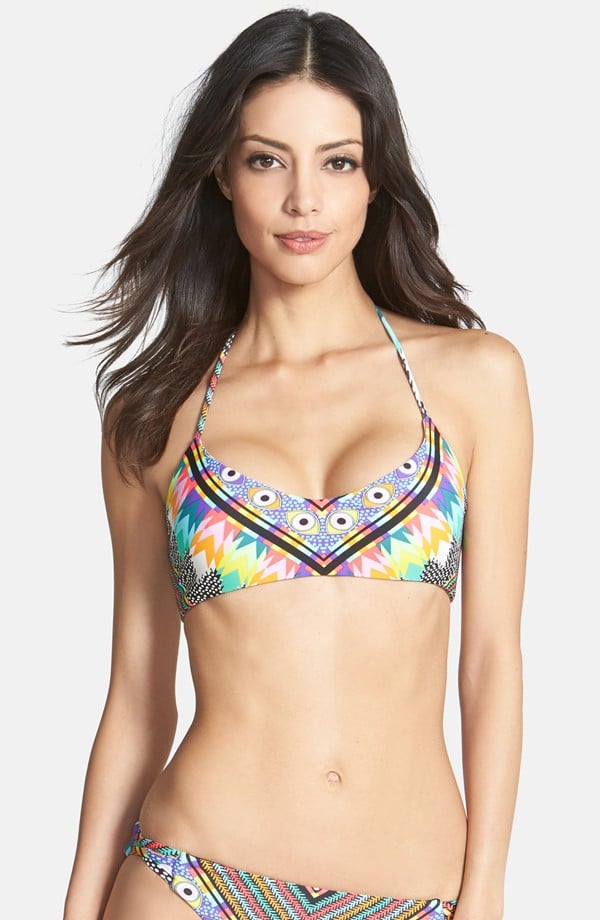 This beautiful and bright Mara Hoffman Basket Weave Bikini Top [2] ($118) is fun and colorful. The design has flattering lines, while a thick strap across the back makes sure everything stays in place.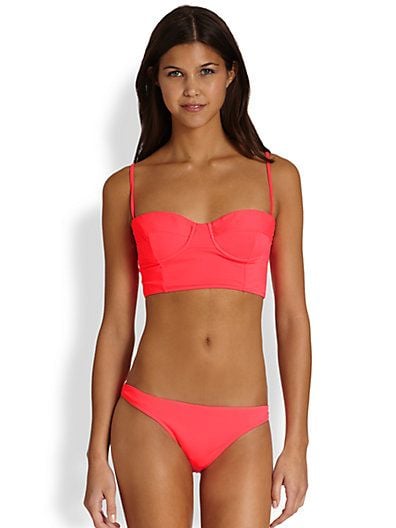 The bold color of this Milly Antiqua Underwire Top [3] ($74, originally $105) takes this bustier-inspired bikini to the next level. It's a flattering look on land that will keep you feeling confident when you're in the water.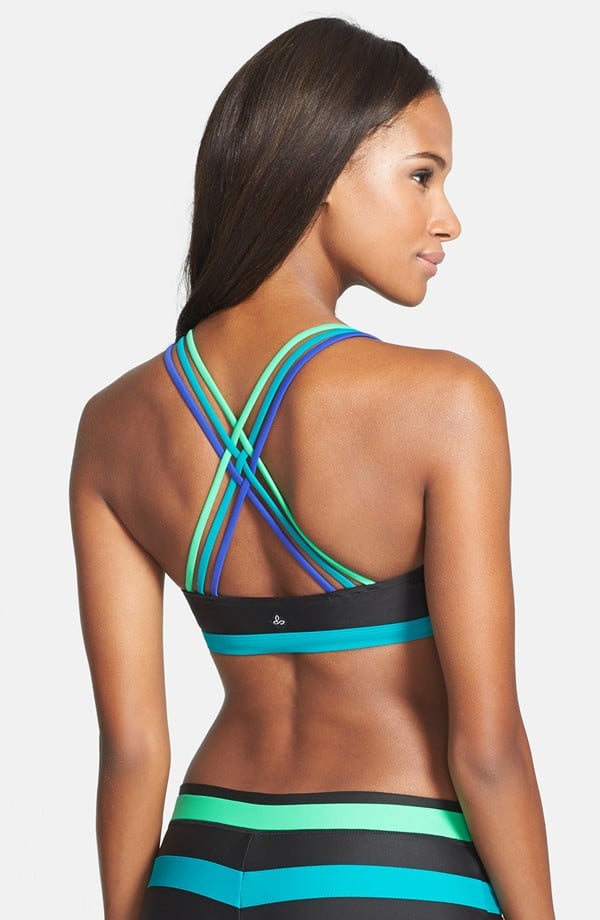 The high-quality design of Prana yoga tops carries through to its Zira Bikini [4] ($40, originally $59). The colorful cross-back design and scoop-neck top are perfect for any day at the beach, whether it's very active or all about relaxation.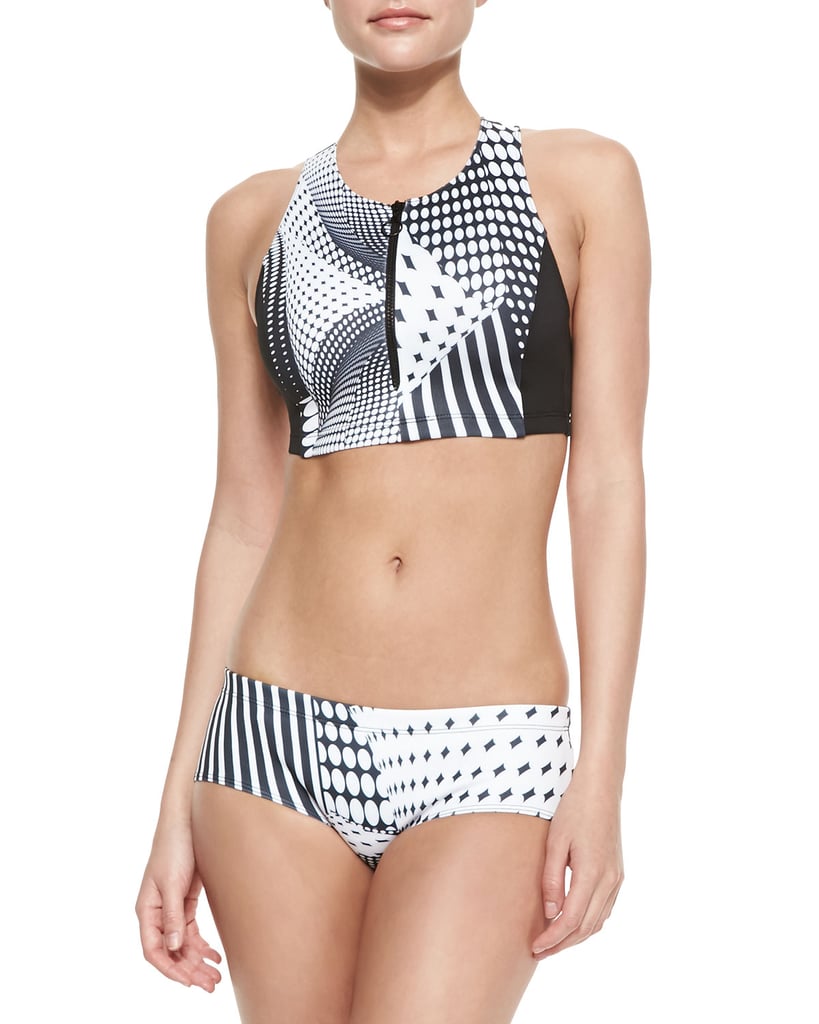 The simple cut of the Clover Canyon Bikini [5] ($77, originally $98) top makes it look like any sports bra, but the graphic print and front zipper will make the entire suit a splash at the beach.
The sporty-chic VPL Swim Bikini Top [6] ($155) shows off more tummy than a tankini, but it also has plenty of coverage for someone who isn't a fan of a teeny bikini.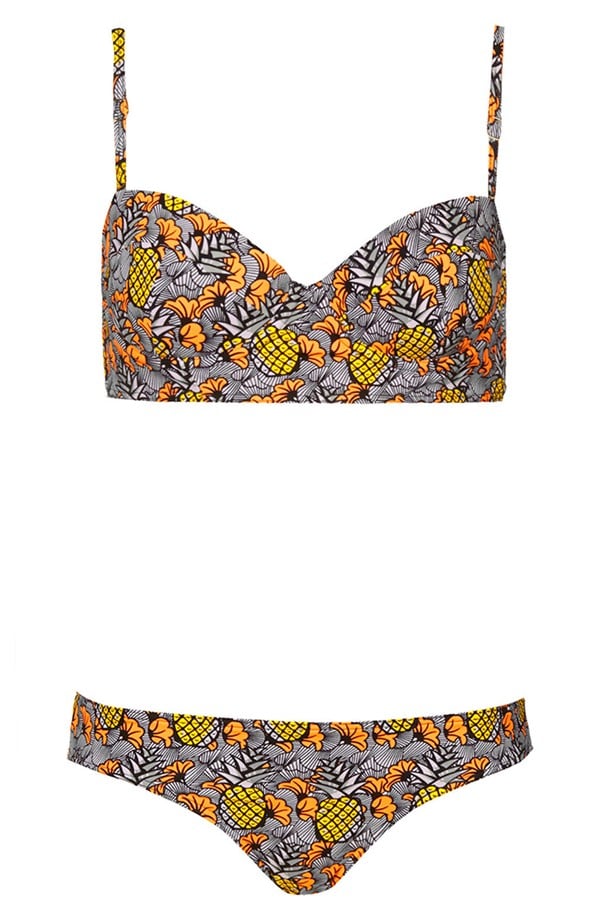 This pineapple-print Topshop Bustier Bikini [7] ($68) is fun and flirty without showing off too much skin.
The top of the Athleta Torpedo Bikini [8] ($54) fits just like a sports bra. The sleek and stretch top keeps your bust contained, while a splash of neon keeps the look fun.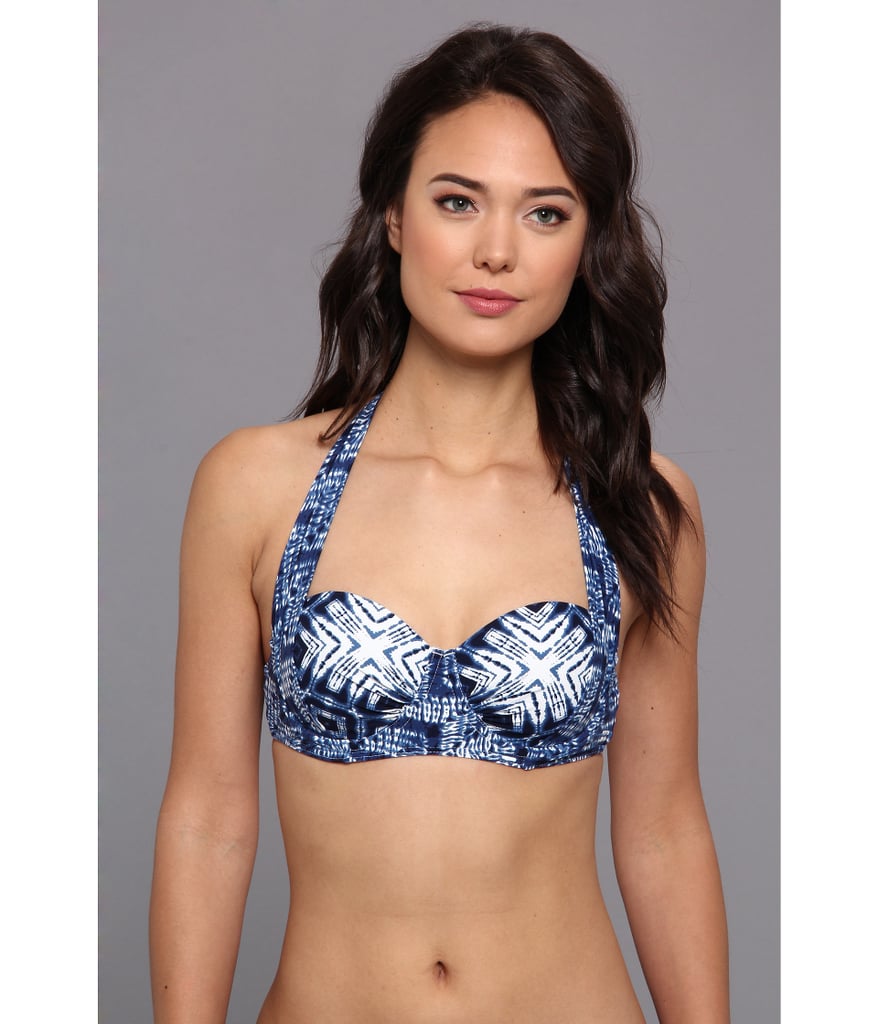 With thick straps to keep you feeling supported and a sweetheart neckline that keeps your bust contained, the Billabong Gypsy Bustier [9] ($39, originally $48) is a fun and flirty style that still leaves something to the imagination.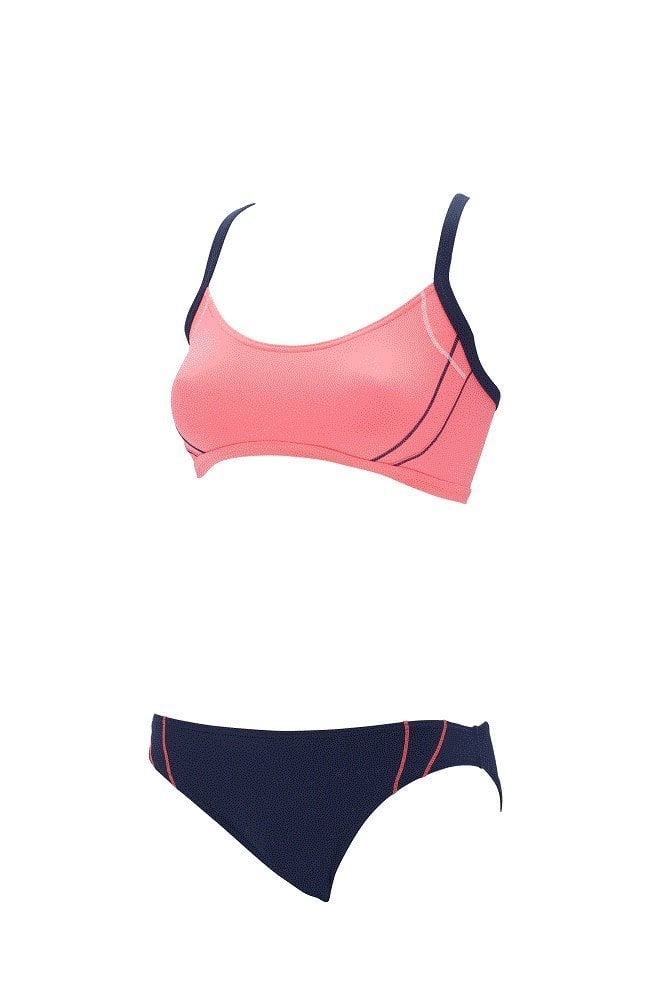 For a conservative suit that will have you gliding through the water, try the Aqua Sphere Sirka Two Piece [10] ($75). With cross-back straps for free movement and a tight fit, you will slice through the water like a pro.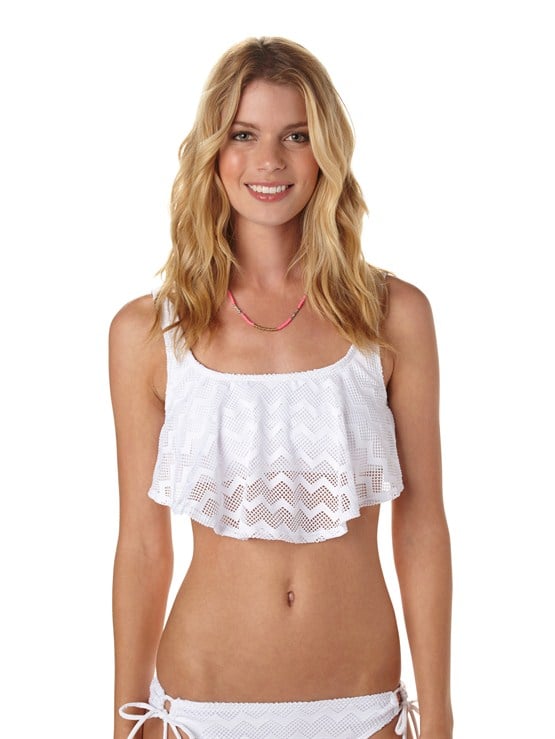 For a look that is a little bit looser than a traditional fitted top, try this Roxy Making Waves Tankini [11] ($46). The flowy top looks stylish without showing too much skin, making it a great choice for surf days!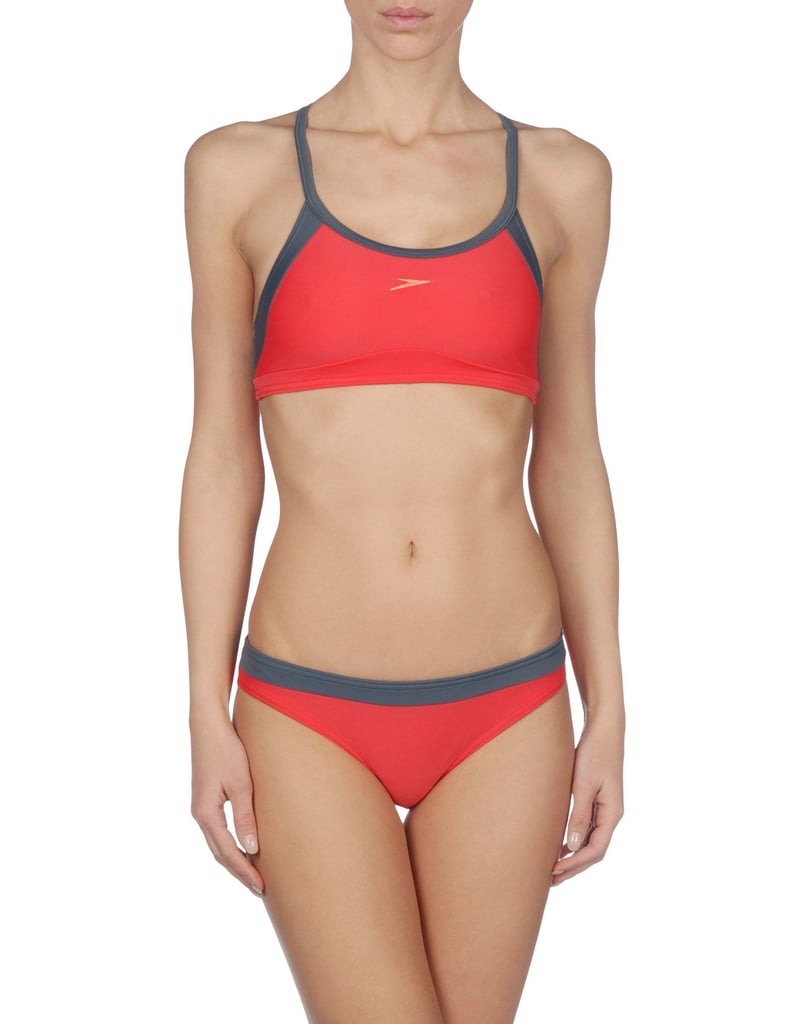 If you're planning on an active day in the water, this Speedo Bikini [12] ($54) will help ensure that everything stays exactly where it's supposed to be.