In a sea of healthy snacks at the annual Natural Product Expo West [1], these protein-packed bites stood out from the pack. Whether you're craving something savory, sweet, or gluten- or dairy-free, you'll love these offerings with protein levels ranging from five to 26 grams, all coming to a health food store near you soon.
The Good Bean Crunchy Chickpeas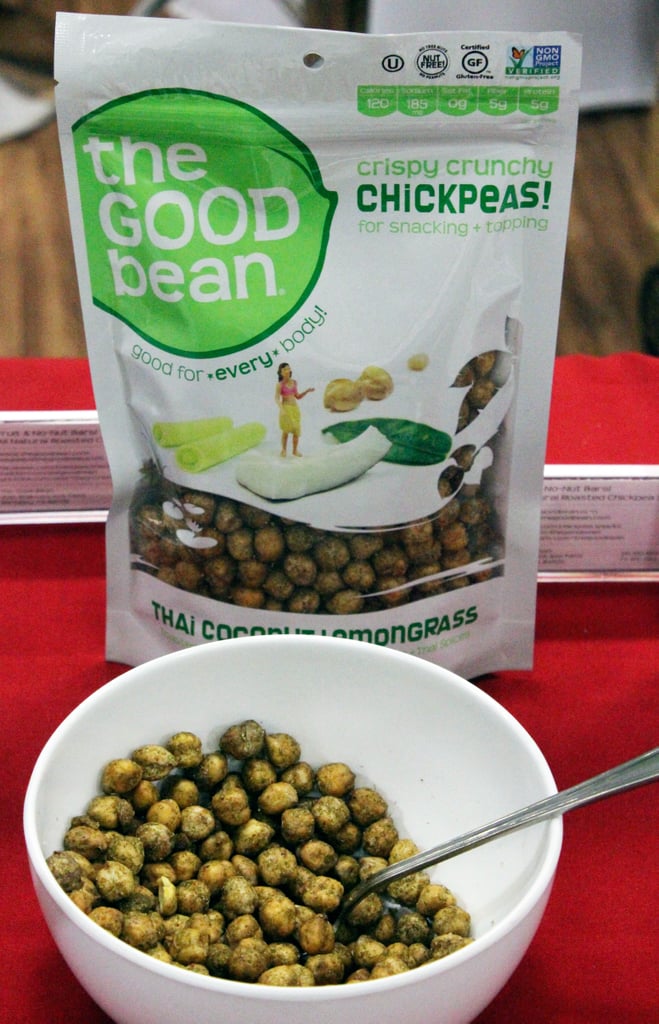 There are countless ways chickpeas can serve as a satisfying snack, but The Good Bean's crunchy Thai coconut lemongrass chickpeas [2] stood out by far. High in fiber and protein, but low in calories, this snack will curb any heavy Thai takeout cravings — and would be delicious on top of a fresh salad.
Total Protein (per ounce): 5 grams
Paleostix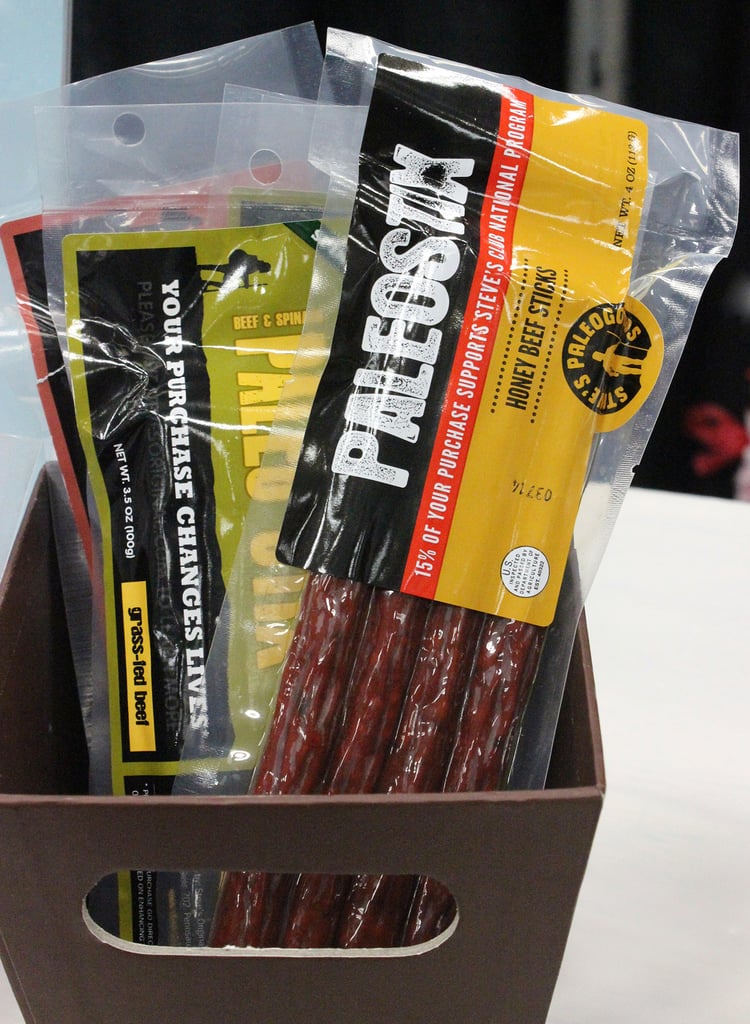 When a meat craving hits, Paleostix [3] does the job. Fresh and full of flavor, these vacuum-sealed jerky sticks are an ideal option for busy Paleo people who need a protein fix quick.
Total Protein (per stick): 7 grams
Honey Mustard Kind Bar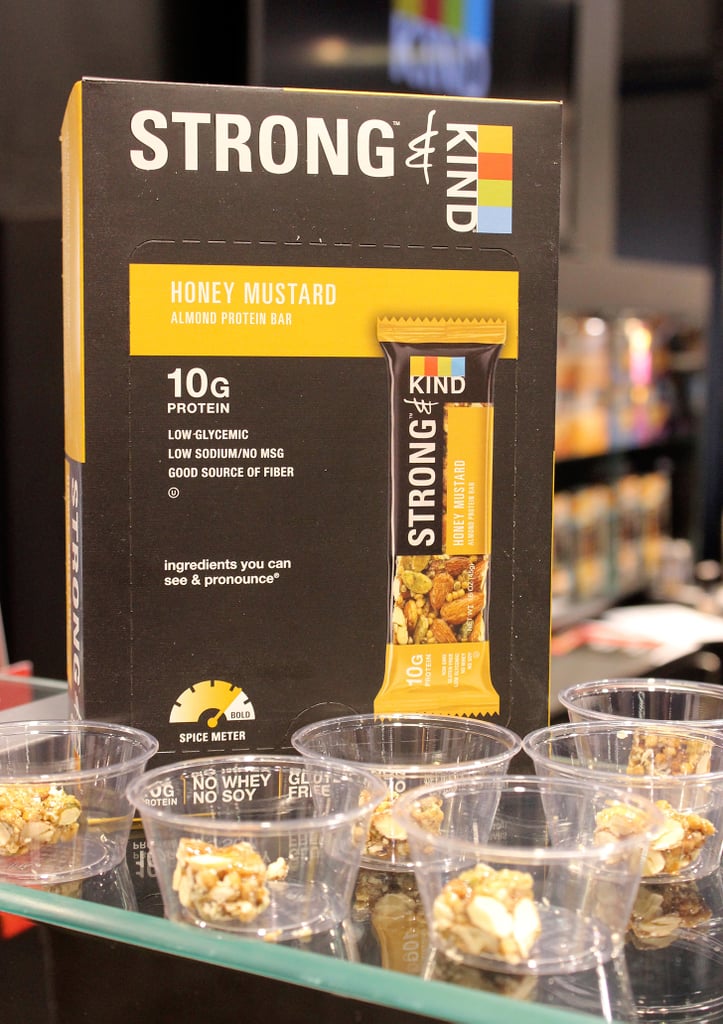 High in protein and low on the glycemic scale, Kind Healthy Snacks [4] revealed a savory honey-mustard bar that is bursting with flavor. If you're not generally someone who is a big fan of sweets, this new trend in snack bars is going to change your relationship with this on-the-go snacking staple. The sky-high protein content in such a small package makes the whole deal even more delicious.
Total Protein (per bar): 10 grams
Svelte Banana Creme Shake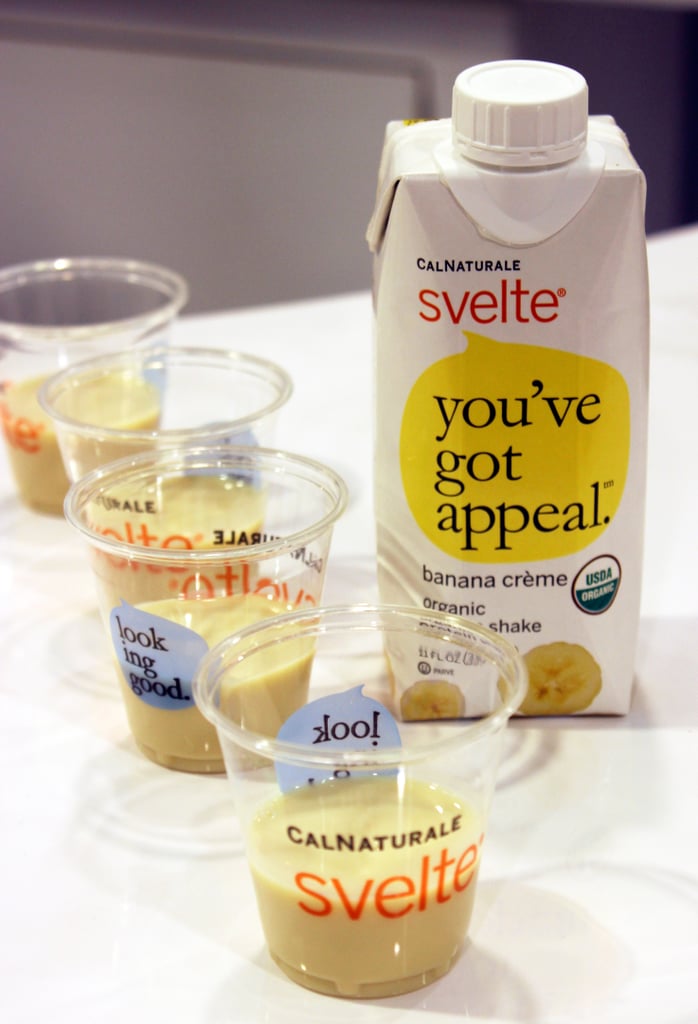 For the last year, Svelte's coffee protein shake has been my go-to breakfast grab for an early morning yoga class. Vegan and gluten-free with five grams of fiber, Svelte's newest banana-flavored offering [5] is perfect for anyone who loves starting the day with a sweet treat — that's actually good for you!
Total Protein (per shake): 11 grams
Questbar Cookies and Cream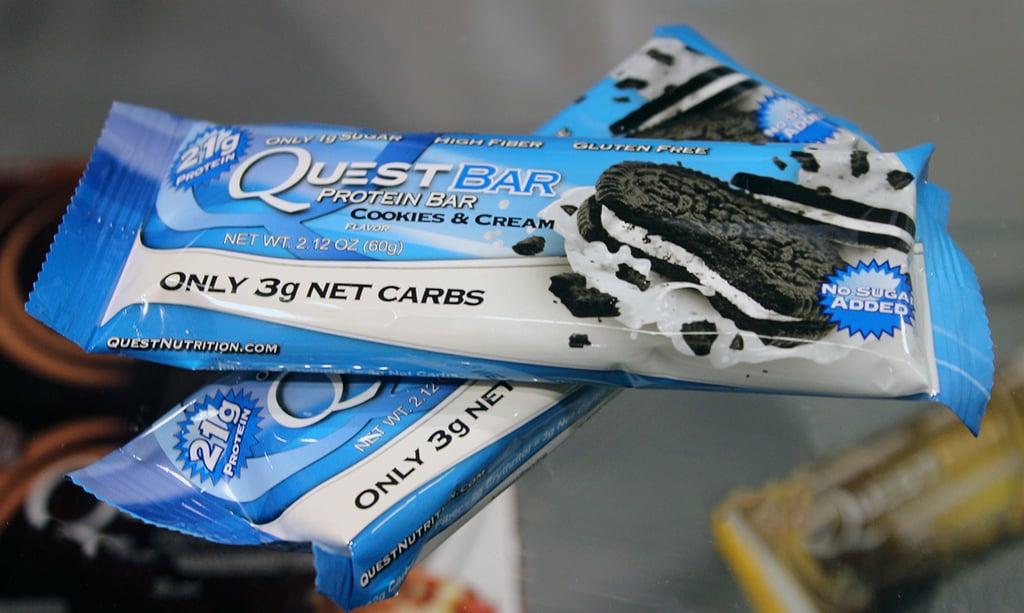 There's a good reason Questbars [6] have become a mainstay in so many busy people's diets. Low in calories and high in protein, these bars fill you up and help sustain energy levels. Its newest cookies and cream flavor is reminiscent of the classic ice cream flavor with only one gram of sugar.
Total Protein (per bar): 21 grams
Organic Valley Organic Fuel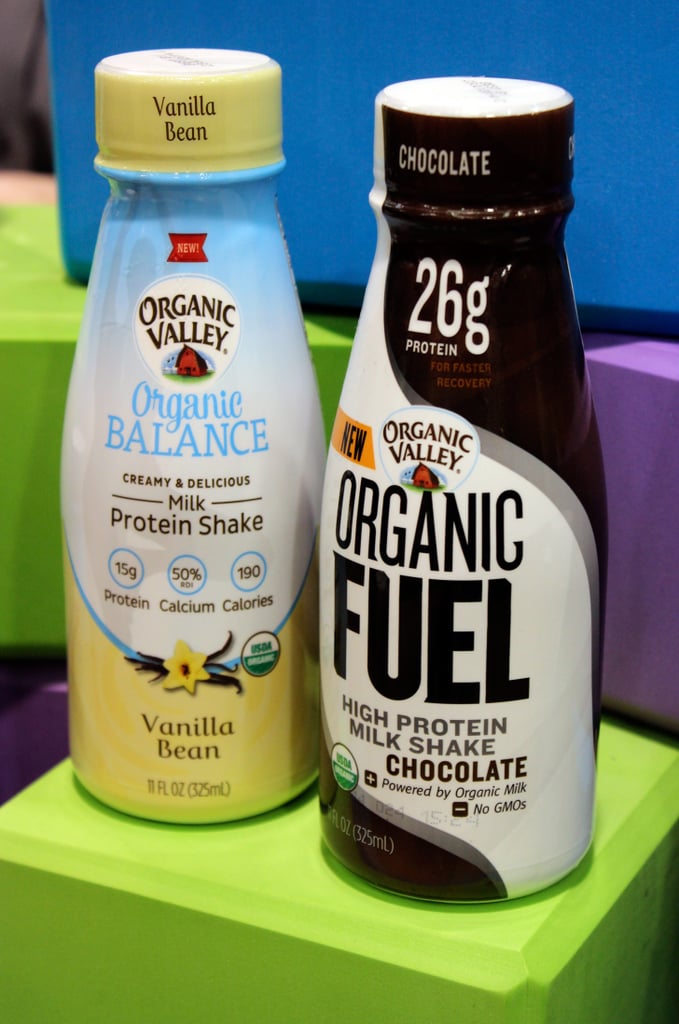 Longtime dairy farmers Organic Valley [7] showed off a new line of tasty protein shakes that keep weight lifters and long-distance runners in mind. All the athletes out there can think of it as a naturally enhanced bottle of chocolate milk.
Total Protein (per bottle): 26 grams