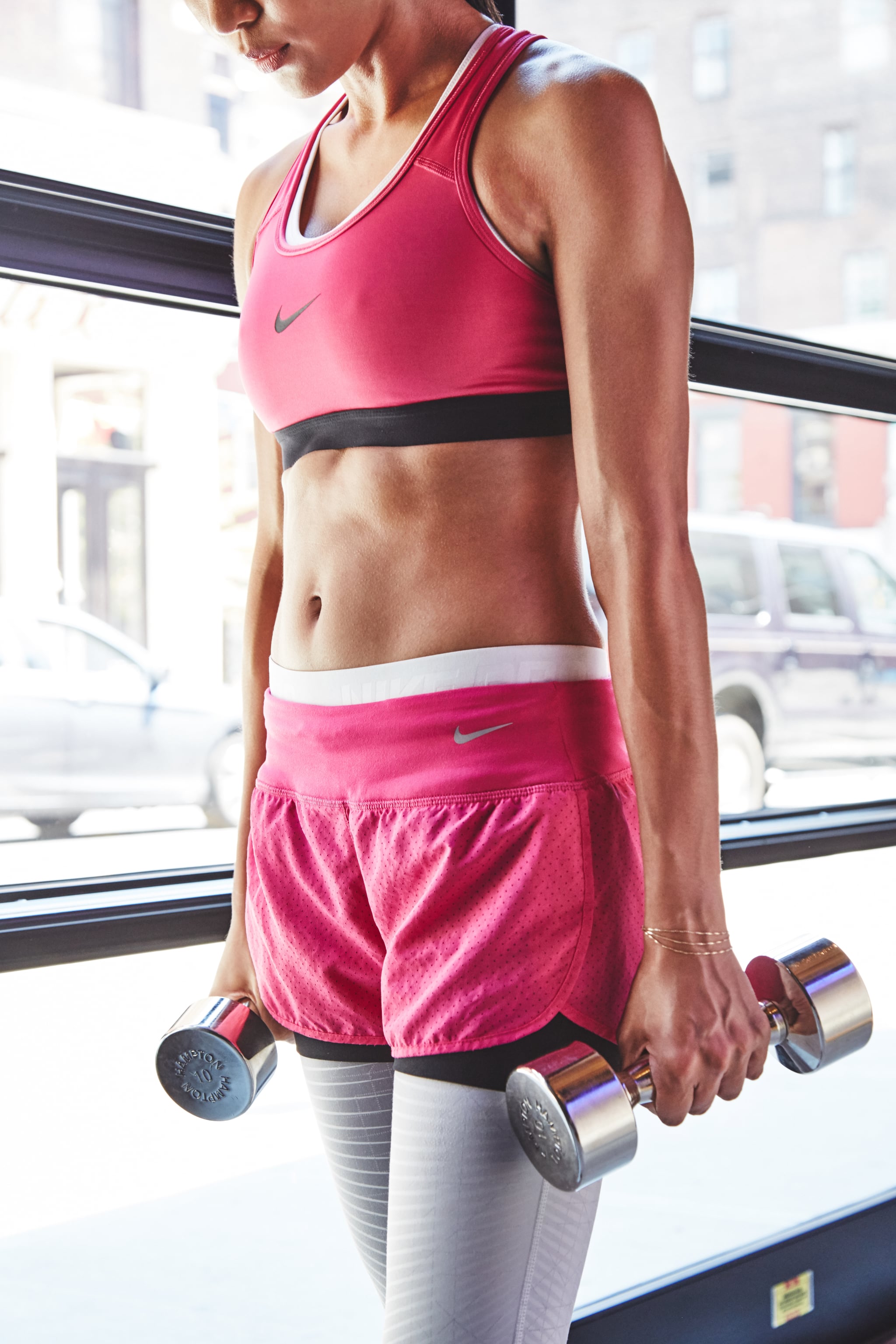 Don't waste time! Make your strength-training workouts more effective by keeping your body guessing by trying new things. Changing up your routine by working your muscles in different ways will make the body stronger and more sculpted and will also help prevent a fitness or weight-loss plateau.
If you've been doing the same strength-training workout forever, here are some new ideas. Choose an entirely different routine to do each time you work out.
Full Body
Prop-Free, 10-Minute HIIT Workout [1]
30-Minute, Body-Weight Workout — No Equipment Needed [2]
Build-Muscle, Burn-Fat Plyometric Workout [3]
Full-Body Circuit Workout With Weights [4]
Abs and Core
Quick, 3-Minute Ab Routine [5]
Fit in 5: Ab Workout [6]
10 Minutes to Tone: All Abs Workout [7]
20-Minute Power-Plank Flat-Abs Challenge [8]
Upper Body
Quick, Intense, Effective: Your 5-Minute Arm Workout [9]
Target the Triceps in This 10-Minute Workout [10]
10-Minute Tone-Up: Arms and Shoulders [11]
Tone Your Arms and Back in 15 Minutes! [12]
Lower Body
Fitness Quickie: Inner-Thigh Workout [13]
5-Minute Upper-Thigh Workout [14]
10-Minute Skinny-Jeans Workout [15]
10-Minute Tush-Toning Pilates Workout [16]
Cooldown
6 Essential Post-Workout Stretches [17]
10 Minutes to Stretch It All Out [18]
After-Workout Yoga Sequence [19]