While we certainly love the occasional ice cream cone or froyo, lightening things up and blending your own healthy treat at home revamps the nostalgic tradition — it is bathing suit season after all! In honor of the warmer weather and dessert lovers everywhere, here are some tasty sweet smoothie recipes for you to enjoy.
Photos: Lizzie Fuhr, Jenny Sugar, and Oh She Glows [1]
Vegan Chocolate Shake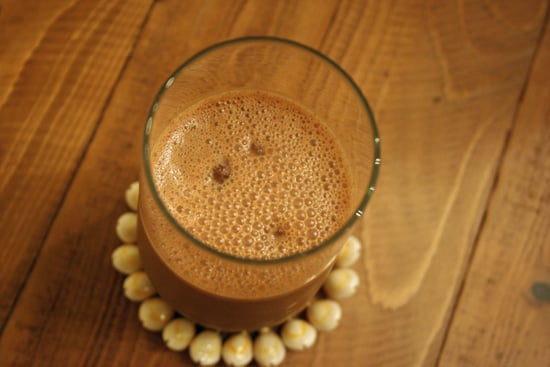 Brendan Brazier's classic vegan chocolate shake [2] would make an amazing post-workout snack. If you like things a little thicker in the smoothie department, be sure to toss in a little extra avocado.
Photo: Anna Monette Roberts
Mint Chocolate Chip Smoothie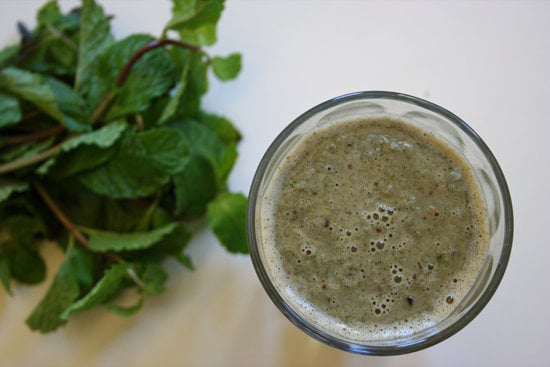 Mint chocolate chip ice cream may have been your order in the past, but this dairy-free and fresh mint chocolate chip smoothie [3] will have you singing a new healthy tune.
Photo: Anna Monette Roberts
Pretty Protein Milkshake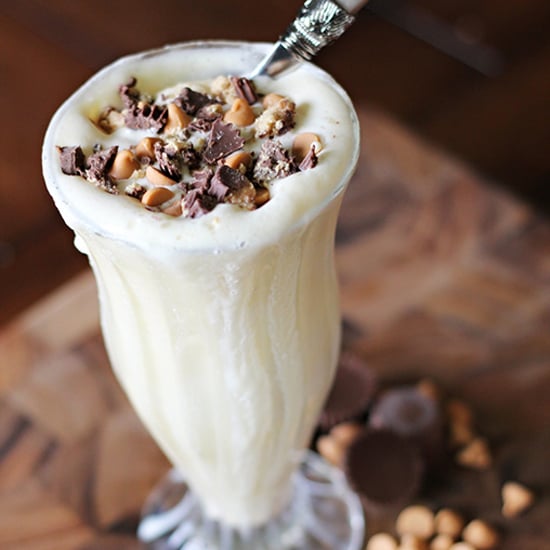 Think that a protein milkshake [4] is too good to be true? Guess again! Using cottage cheese or Greek yogurt as your base will help you keep the consistency frothy — just the way you like.
Source: Dashing Dish [5]
Creamsicle-Inspired Smoothie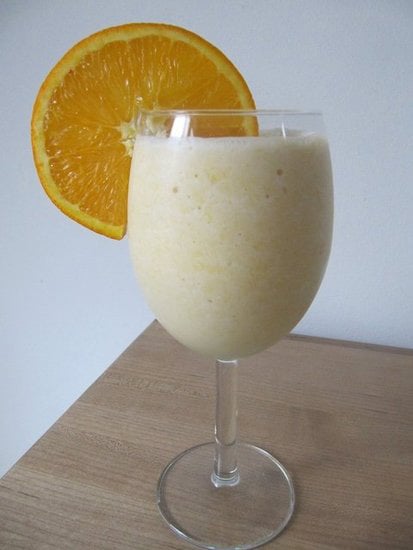 Missing the old-school ice cream trucks [6] in your neighborhood? Bring a Summer classic to your table at home in this healthy orange creamsicle smoothie [7] recipe.
Source: For the Love of Fiber [8]
Chocolate Strawberry Banana Smoothie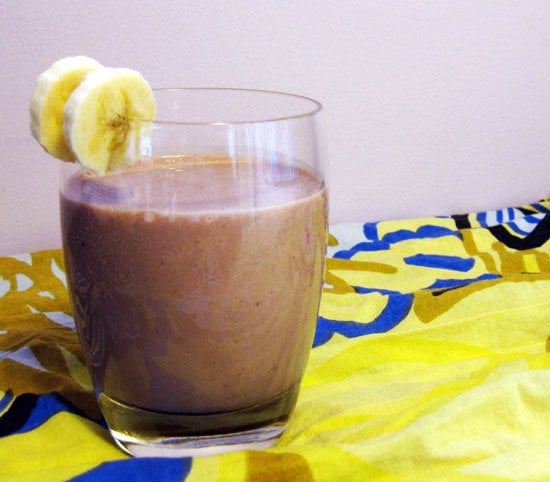 Chocolate soy milk, peanut butter, and Greek yogurt set the foundation for this chocolate strawberry banana smoothie [9]. Throwing in the banana and strawberries brings a tropical Summer vibe to the table.
Photo: Jenny Sugar
Key Lime Pie With Protein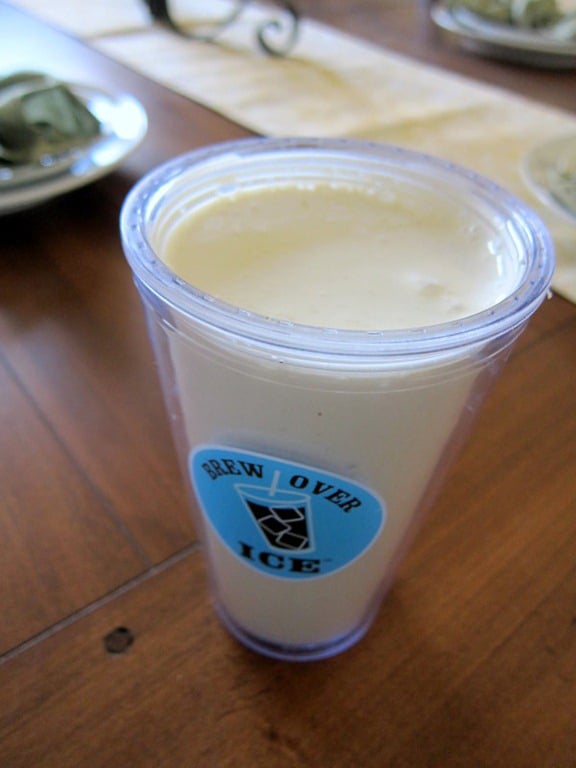 Key lime pie is a Summer classic. Bringing these flavors into a key lime pie protein smoothie [10] is a sweet and delicious way to kick off a day.
Source: Peanut Butter Fingers [11]
Cookie Dough Blizzard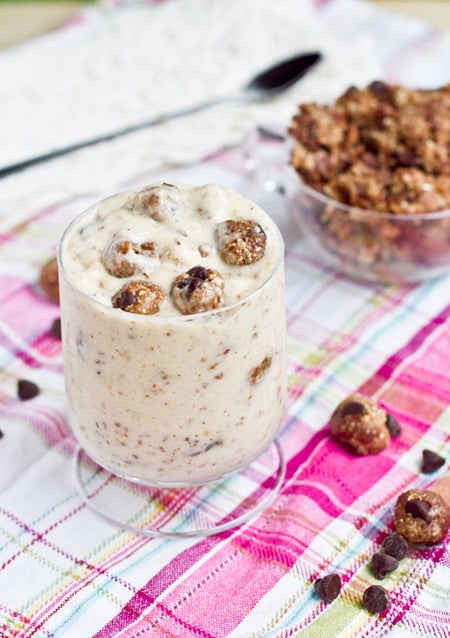 I can't get over how delicious this chocolate chip cookie dough blizzard [12] looks. Create the healthy "cookie dough" balls in advance to make this amazing Summer treat.
Source: Oh She Glows [13]
Banana Muffin Smoothie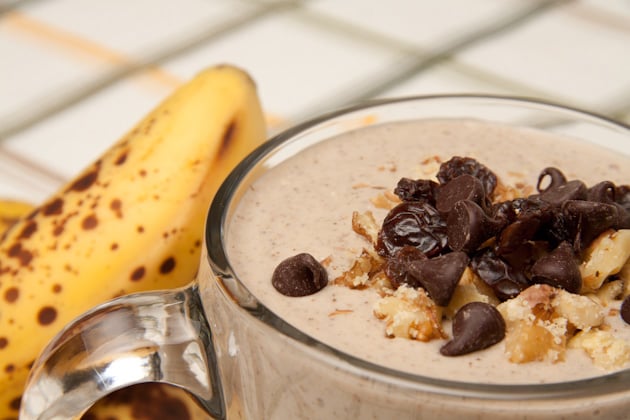 Banana bread and banana nut muffins are delicious treats good any time of the year. The flavors are reinvented into this tasty-looking banana muffin smoothie [14] from Healthful Pursuit.
Source: Healthful Pursuit [15]
Fig and Honey Smoothie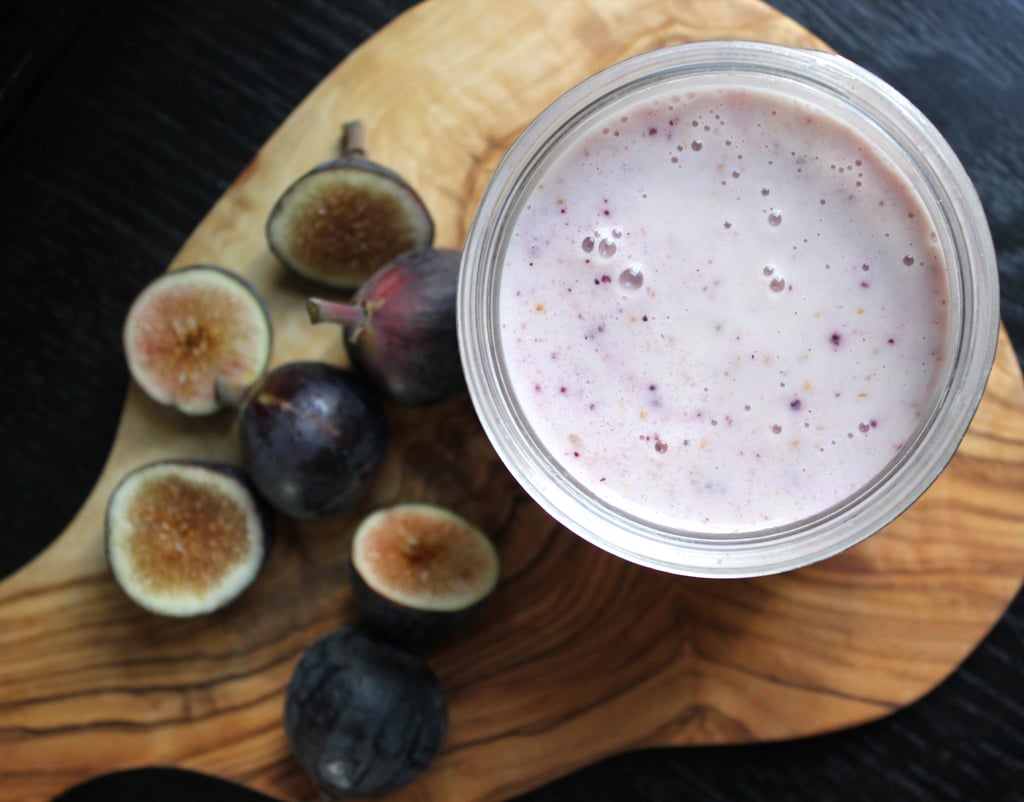 If figs are available near you, then start the morning with this fig, honey, and yogurt smoothie [16]. It blends dessert-like flavors into a creamy, quick meal that satisfies taste buds.
Photo: Leta Shy
Tropical Piña Colada Smoothie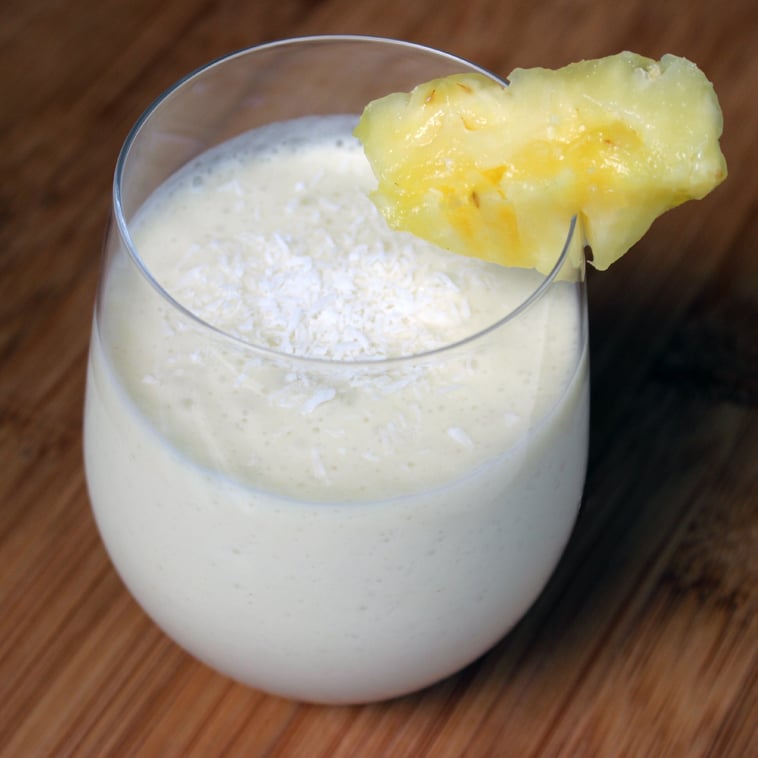 Leave prepackaged oh-so-sweet mixes for the amateurs, and blend up a fresh colada-inspired smoothie [17] that cuts out 102 calories from the traditional recipe, nearly half the sugar content, all while maintaining the sweet tropical flavors you crave.
Photo: Lizzie Fuhr
Chocolate Spinach Smoothie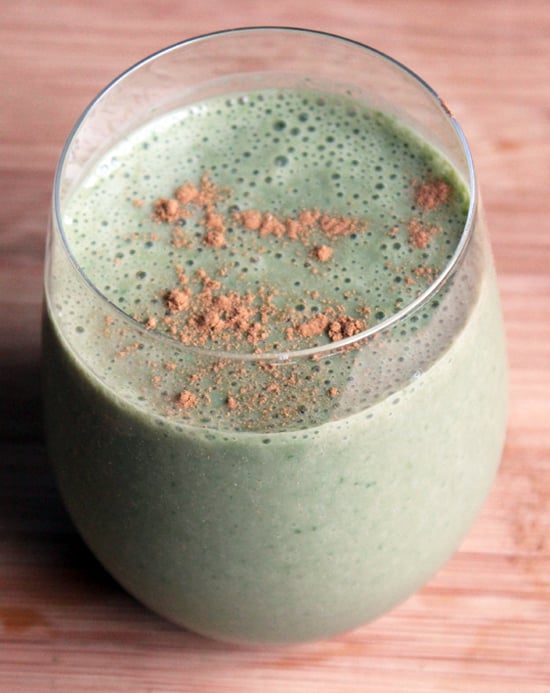 Chocolate and spinach may not seem compatible, but they're a match made in smoothie heaven. With high levels of vitamins A and C, calcium, and iron, it's time to try this green-powered sweet smoothie [18].
Photo: Lizzie Fuhr
Chocolate Coconut Water Smoothie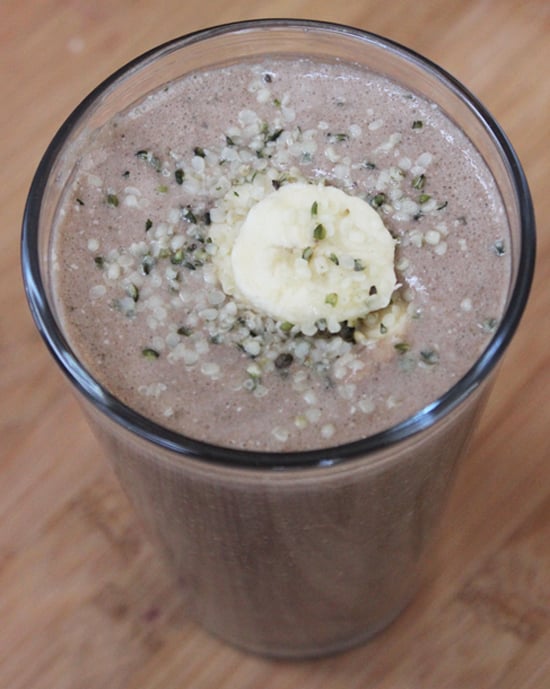 This refreshing three-ingredient coconut water smoothie [19] creation plays up the chocolate flavor of the Zico, but it's thickened up by a frozen banana and raw hemp seeds. This hydrating smoothie will help you beat the Summer heat.
Photo: Lizzie Fuhr
Chocolate Banana Cashew Smoothie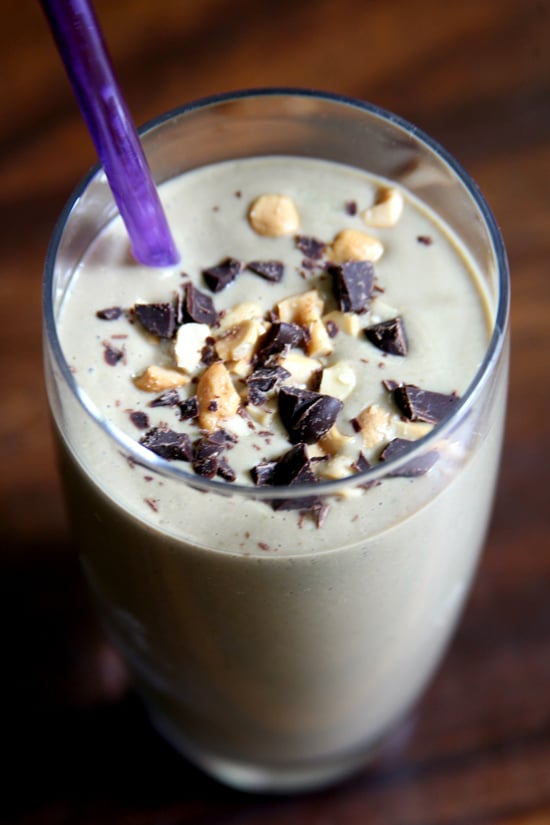 This creamy chocolate smoothie [20] eases sugary cravings and PMS symptoms with a number of healthy ingredients like Greek yogurt, cashews, and avocado.
Photo: Jenny Sugar
Strawberry Lemonade Smoothie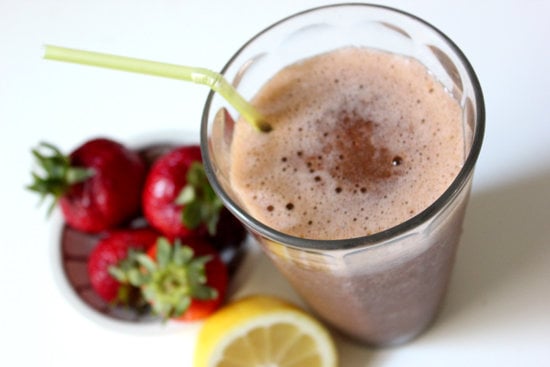 Trick your taste buds with this sweet yet detoxifying strawberry lemonade smoothie [21]. Lemon helps the body cleanse, while strawberries provide a big boost of vitamin C.
Photo: Leta Shy
Cinnamon Bun Smoothie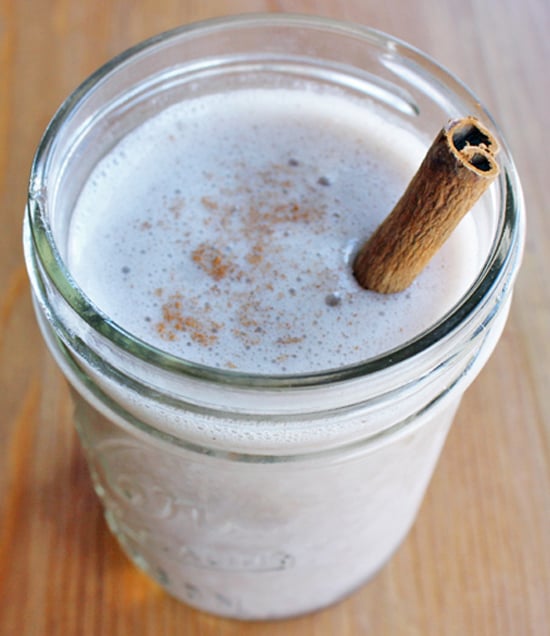 One large cinnamon roll from the mall weighs in at 800 calories [22]. If you're craving those flavors, then blend up this fiber- and fruit-filled frothy cinnamon bun smoothie [23] that's less than a quarter of the calories instead.
Photo: Lizzie Fuhr
Katy Perry's PB&J Smoothie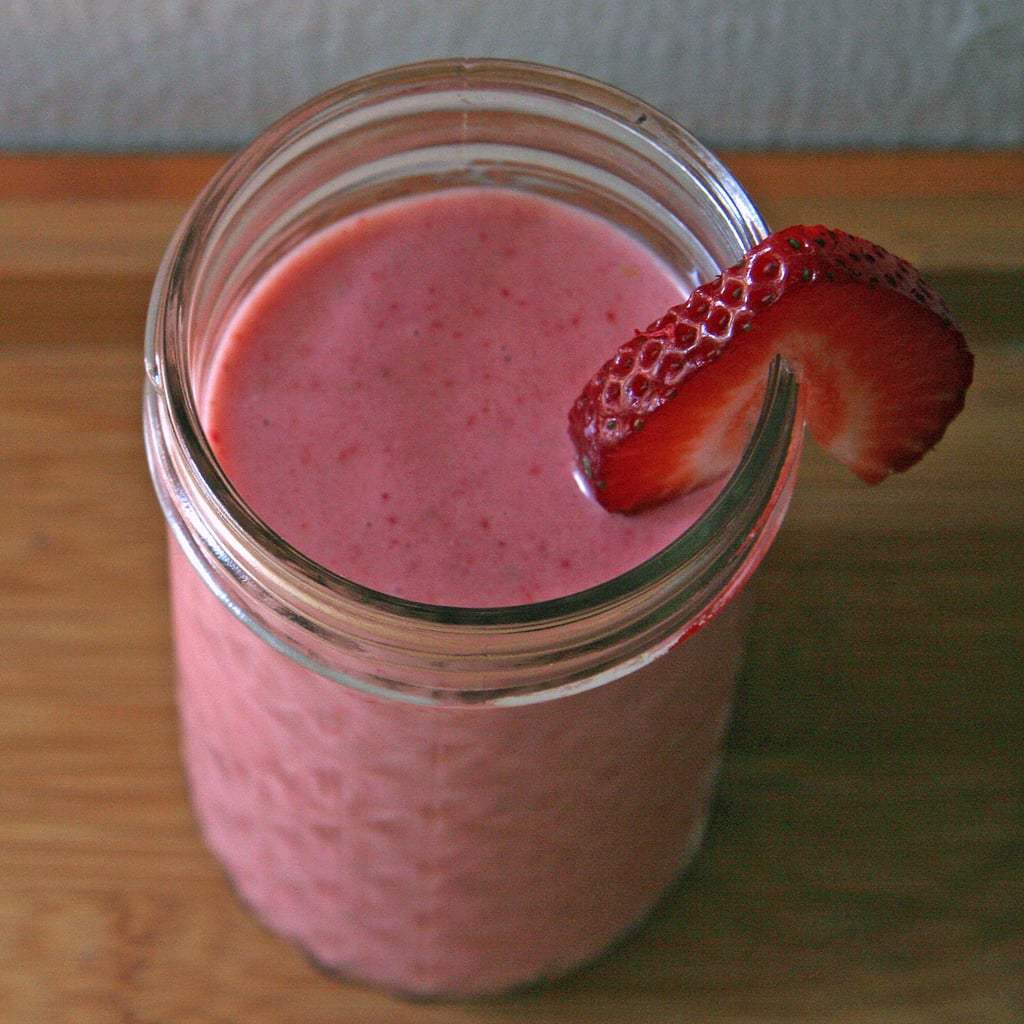 If you're a fan of peanut butter and jelly sammies, you'll love this smoothie [24] from Harley Pasternak. Even superstar Katy Perry [25] is a fan of this tasty blend!
Photo: Michele Foley
Banana Bread Smoothie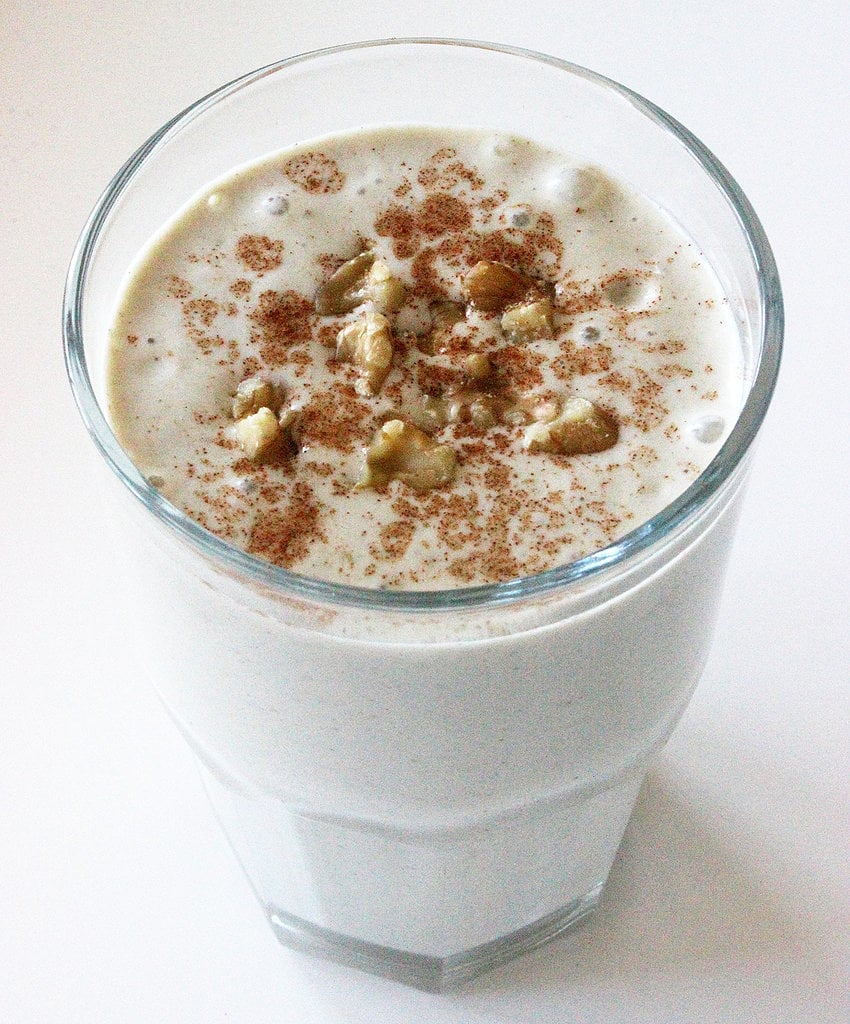 Clocking in at over 34 grams of protein per serving, this tasty beverage [26] will regulate your appetite, keeping you full and satisfied all morning long. Chopped walnuts are tossed into the mix for their nutty flavor and anti-inflammatory benefits, while the addition of metabolism-boosting cinnamon ties the smoothie together for dessert-inspired perfection.
Photo: Lizzie Fuhr
Vegan Vanilla Milkshake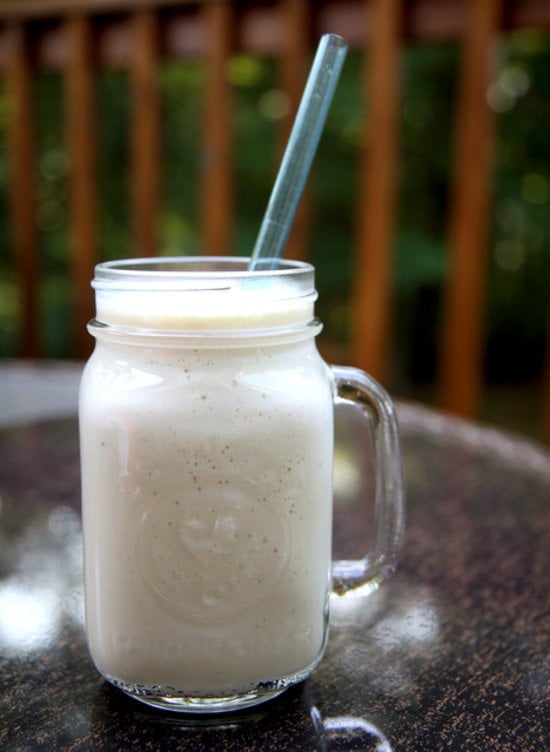 This vanilla "milkshake" smoothie [27] requires just four ingredients and offers more than 17 grams of protein — no powders required!
Photo: Jenny Sugar
Sweet Postrun Smoothie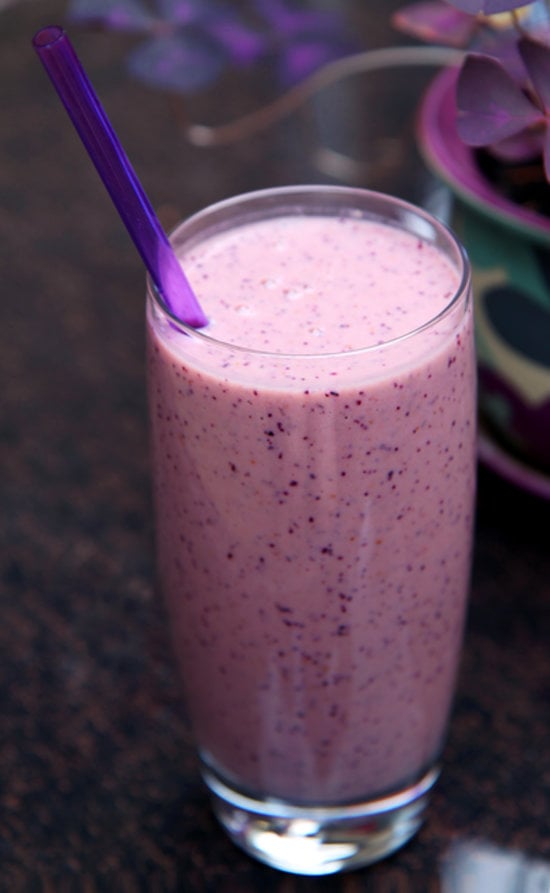 After a long run, refueling your muscles and replenishing lost nutrients is essential. Instead of grabbing a sports drink, sip on this satisfying fruit-filled chocolate banana berry smoothie [28] where chocolate milk, banana, Greek yogurt, and a bunch of Summer berries come together for a tasty treat.
Photo: Jenny Sugar
Carrot Cake Protein Smoothie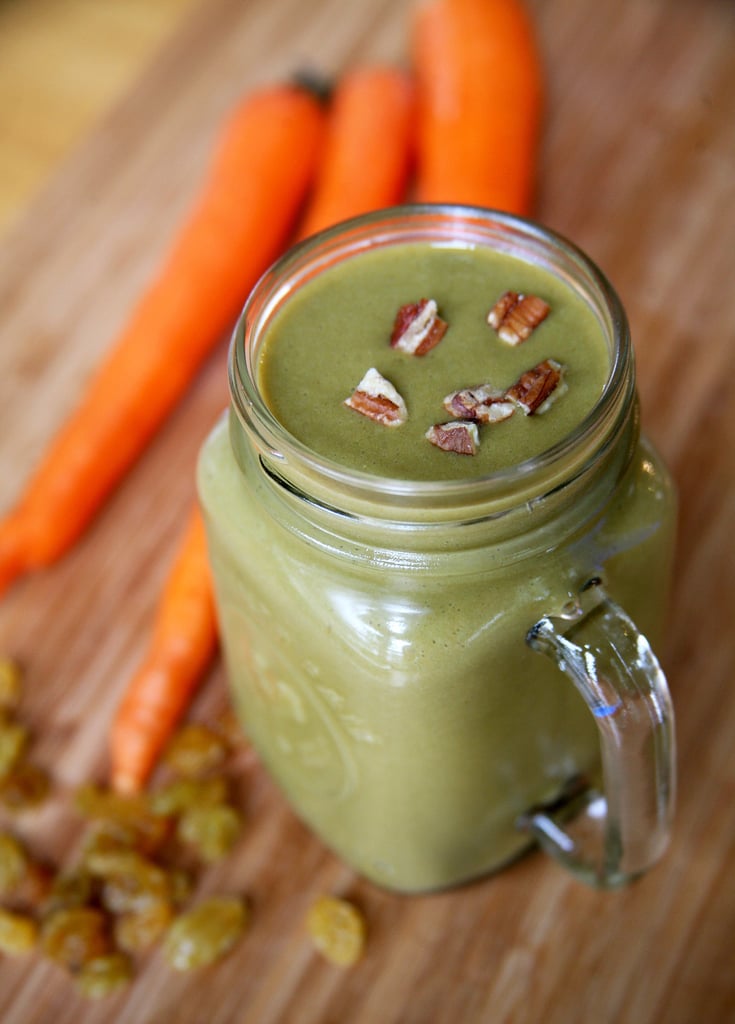 Craving a slice of moist and luscious carot cake? Opt for this carrot-cake-inspired smoothie [29] instead; it's under 300 calories, offers 19 grams of protein, and has almost 10 grams of fiber.
Photo: Jenny Sugar