The temperatures may be rising, but that's not stopping these stars from bringing the heat to their workouts. While one celeb checked out a dance class, another actress kept up her regular Pilates routine. Taylor Swift [1] stayed motivated this week by exercising with her famous model pal. May these celebs' healthy habits (and adorable workout ensembles) be your inspiration for a fitness-filled weekend.
Taylor Swift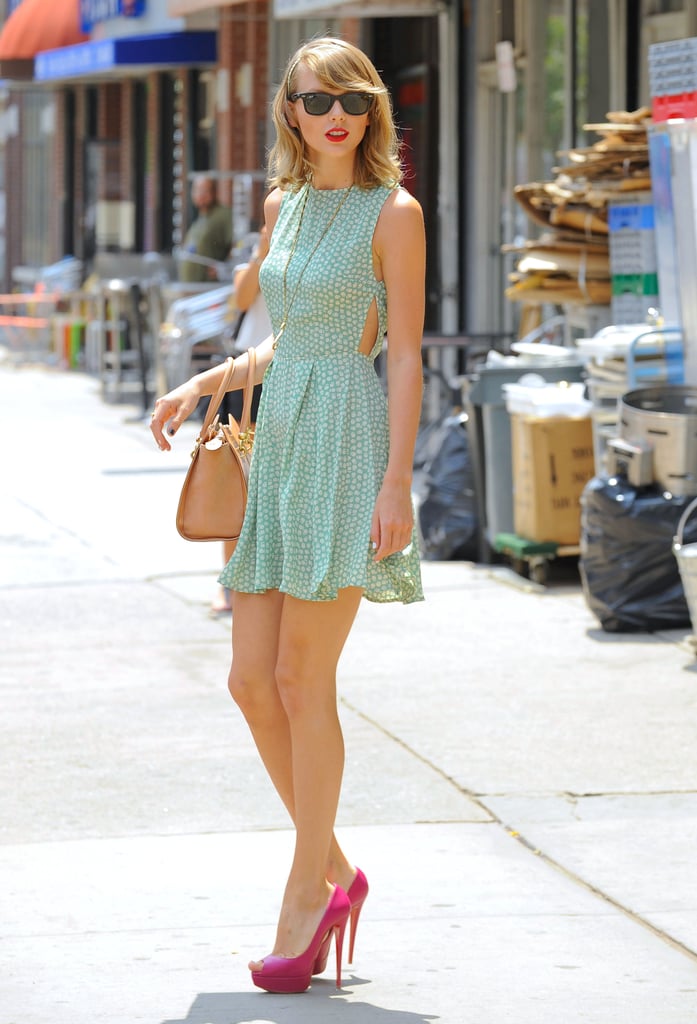 Taylor Swift [2] showed off her toned legs while leaving a gym in New York this week. It looks like she opted for a buddy workout with Karlie Kloss, who left the same location as her gal pal that day.
Karlie Kloss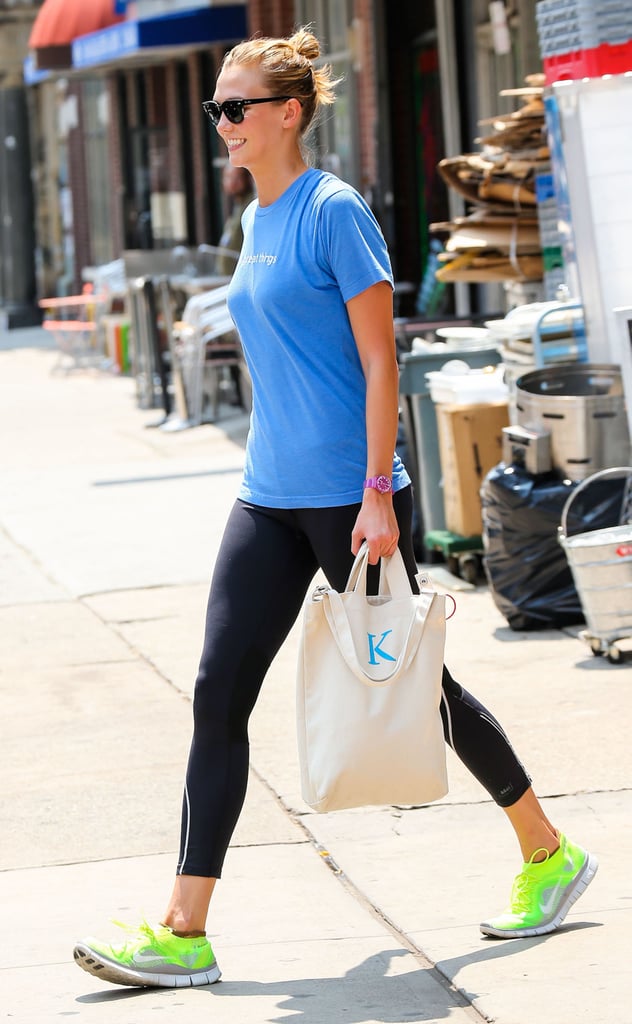 The Victoria's Secret model has been spotted working out with Taylor Swift [3] on multiple occasions. The two tall stunners hit it off right away and show off their BFF status with fun road trips [4] and fashionable lunch dates [5].
Elle Fanning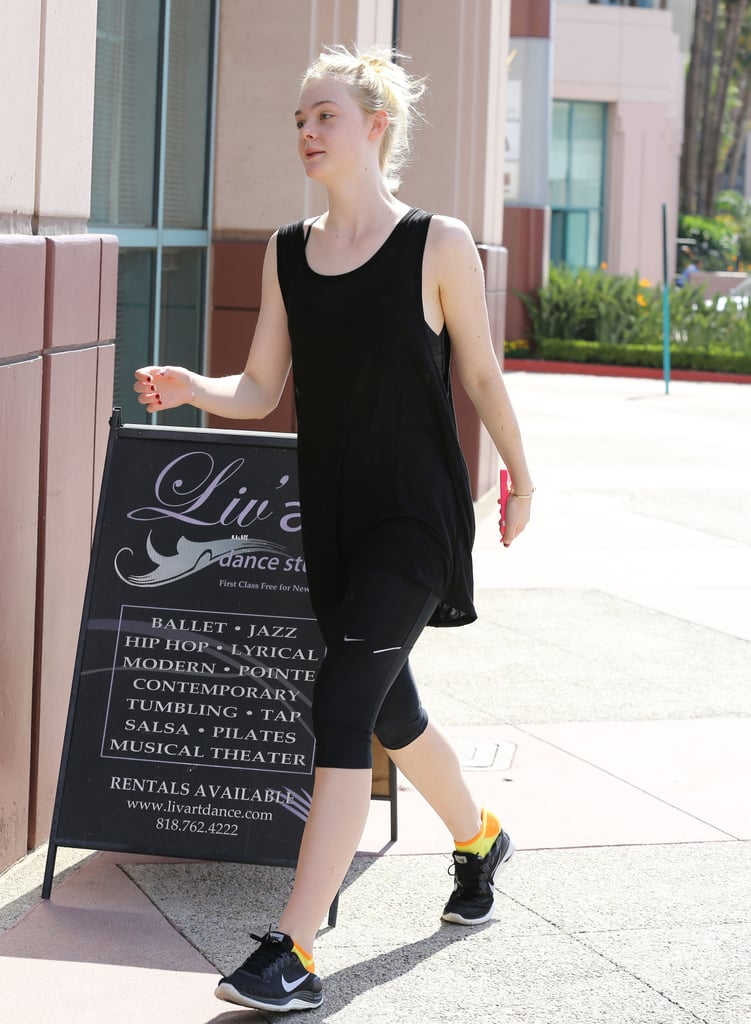 The actress has been hitting the gym hard recently, but she took a break from cardio to check out a dance class at LIV'art Dance Studio in North Hollywood.
Nikki Reed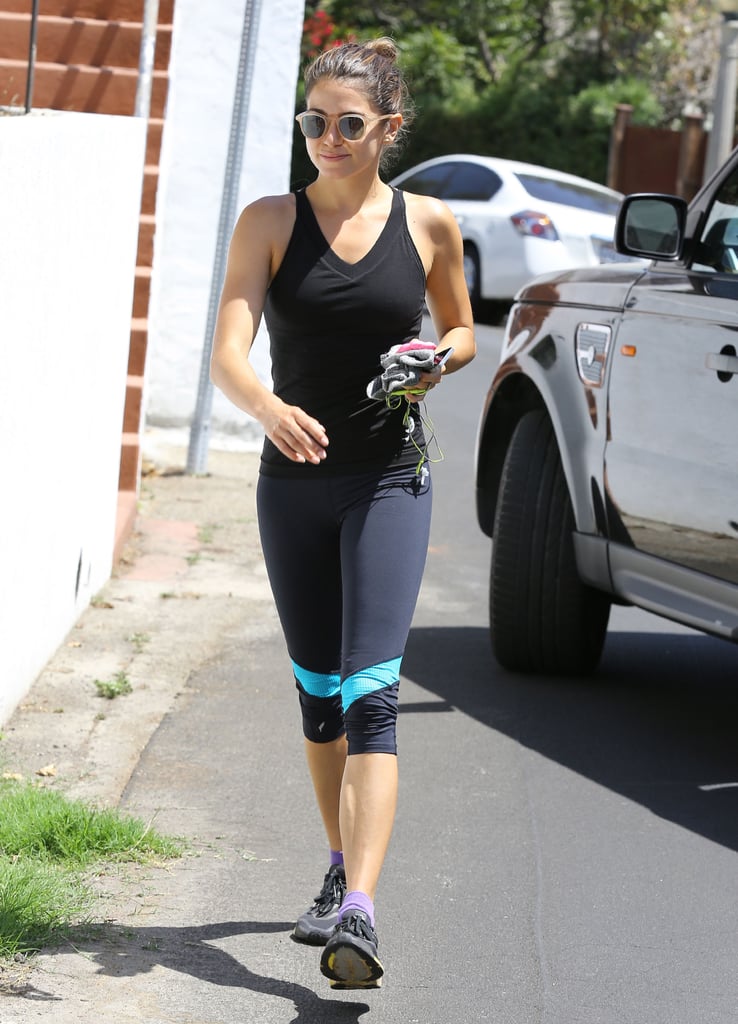 The star was seen leaving the gym in Los Angeles earlier this week with lime green earphones in tow. Check out the adorable stripe detail on her leggings — the actress can always be caught in cute fitness threads.
Ashley Greene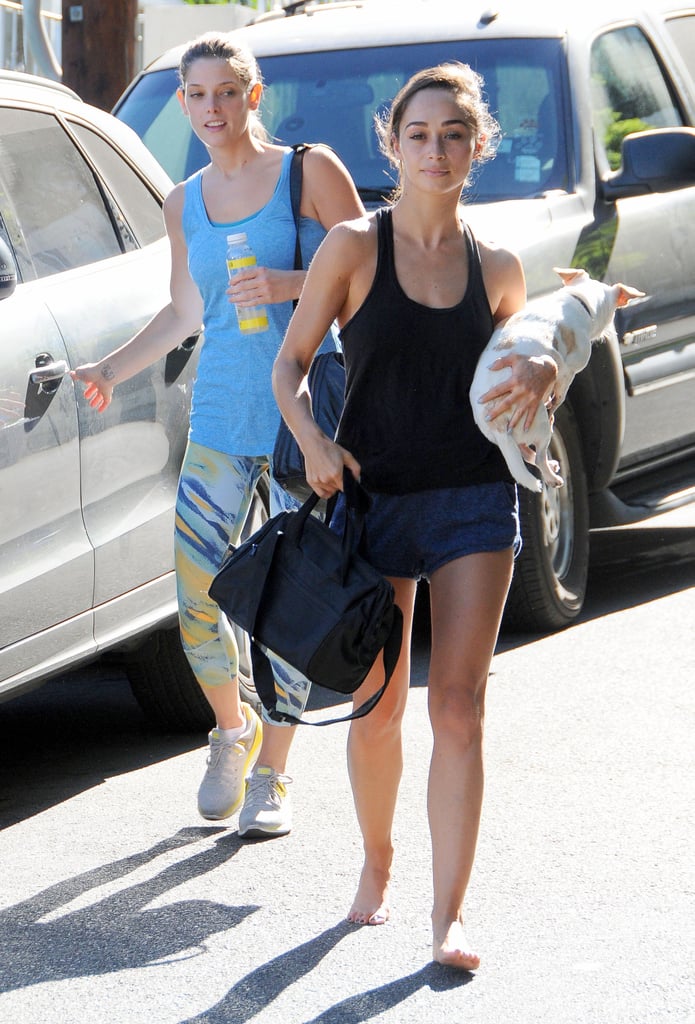 Nikki Reed [6]'s Twilight costar stopped by pal Cara Santana's house on the way back from a workout in West Hollywood. The celebs brought a pup along too.
Natalie Portman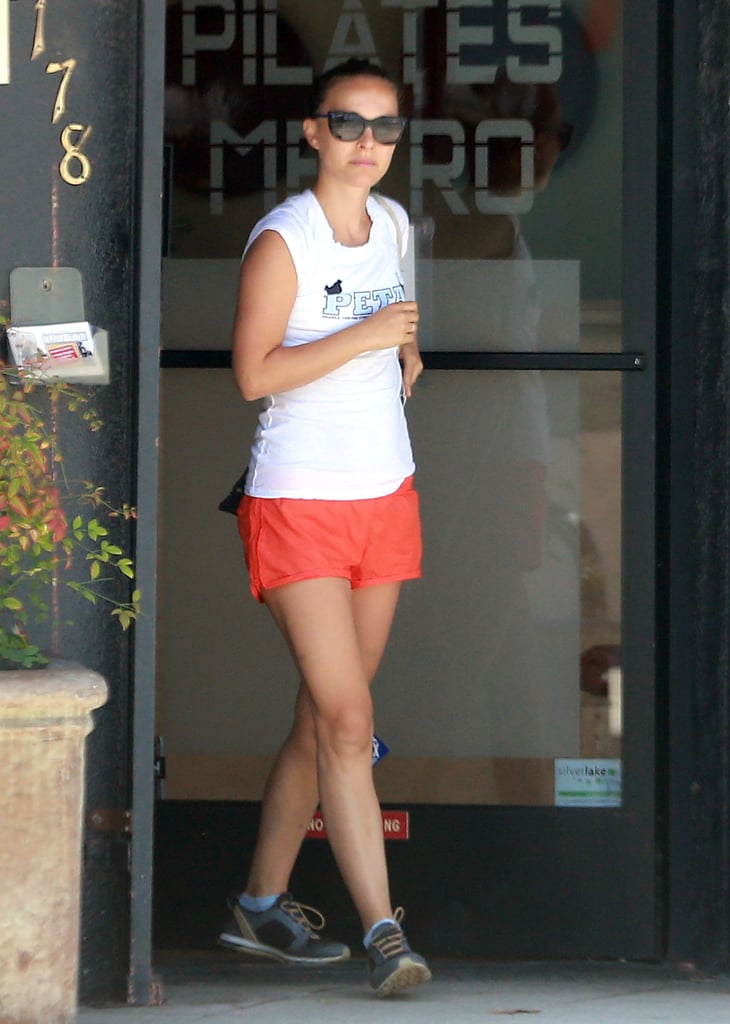 The actress made sure to get her exercise in at Pilates Metro in the LA neighborhood of Los Feliz this week. The Academy Award winner was hard to miss in coral shorts that showed off her fit figure.