While giving up butter and milk can be an adjustment, vegans can still enjoy chocolate for Valentine's Day. Typically, dark chocolate (comprising at least 65 percent cocoa) is vegan-friendly, because it does not contain milk powder. The higher-quality the chocolate, the more likely it will have pure ingredients and no additives. If you're a vegan and in serious need of a chocolate fix, these recipes are our valentine to you.
Photo: Lizzie Fuhr
PB Kiss Cookies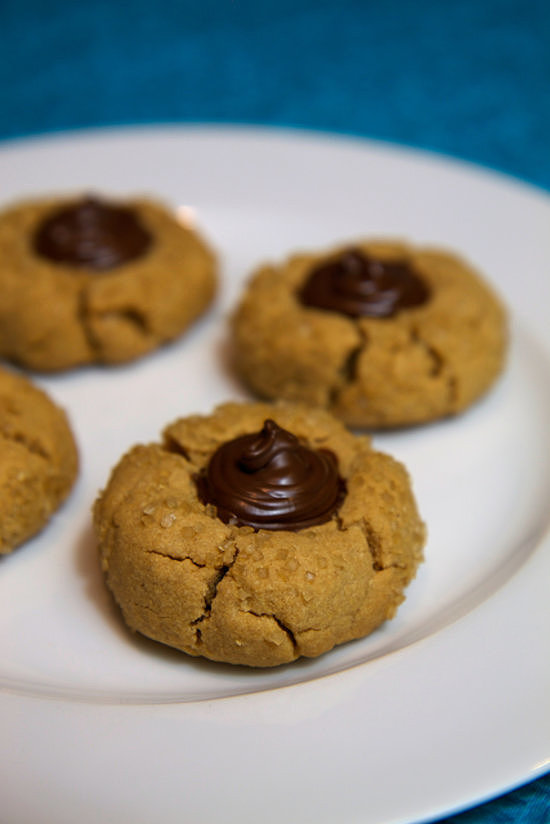 Made with homemade dairy-free chocolate kisses for an extraspecial flair, these dairy-free peanut butter kiss cookies [1] will not disappoint.
Photo: Jenny Sugar
Vegan Samoas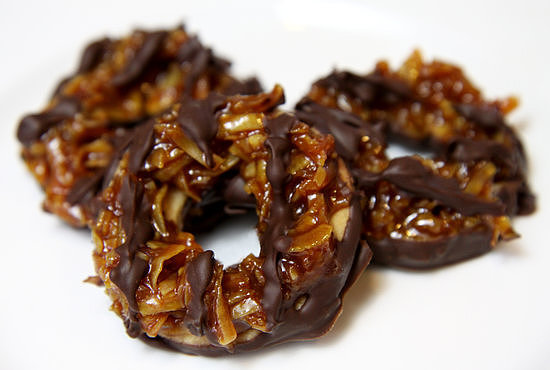 Whether you know them as Samoas or Caramel deLites, these once-a-year treats are off limits if you're following a vegan diet. Luckily, these vegan Samoas [2] are lower in carbs, calories, and sugar than their store-bought counterpart.
Photo: Jenny Sugar
Peanut Butter Brownie Bites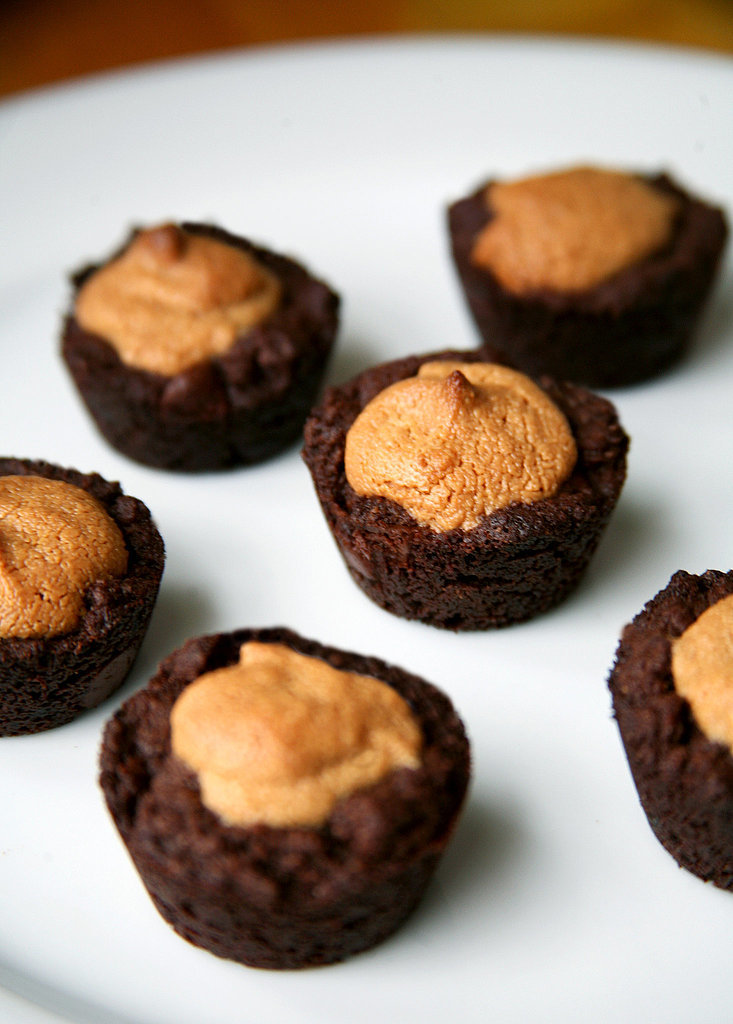 These chewy and tasty brownie bites [3] have the flavor and texture you're craving with an extra dose of protein. Each 124-calorie bite offers 5.1 grams of essential protein.
Photo: Jenny Sugar
Chocolate Chip Cookie Cake
A chocolate chip cookie cake [4] topped with homemade icing will delight both vegans and nonvegans.
Source: Purely Twins [5]
Nutty Clusters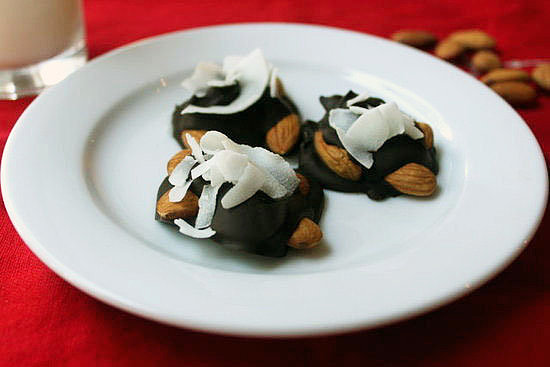 This quick and easy recipe for Paleo dark chocolate nut clusters [6] is gluten-free and vegan-friendly!
Photo: Jaime Young
Raw Chocolate Pudding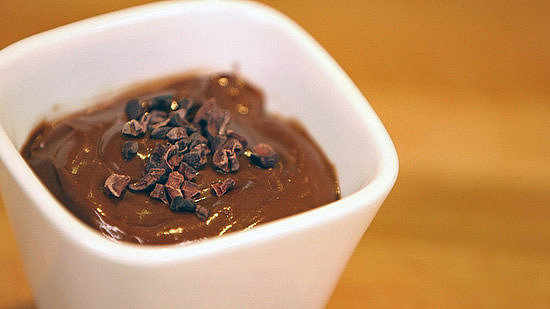 This "milk"-chocolate pudding recipe [7] from chef Matthew Kenny is raw, easy to make, and full of healthy fats! Watch the video recipe to learn how to create it in your own healthy kitchen.
Magic Cookie Bars
You'll be forever grateful that these coconut chocolate magic bars [8] exist. They're one of our favorite vegan sweet treats.
Source: Flickr user VeganBaking.net [9]
Vegan Cocoa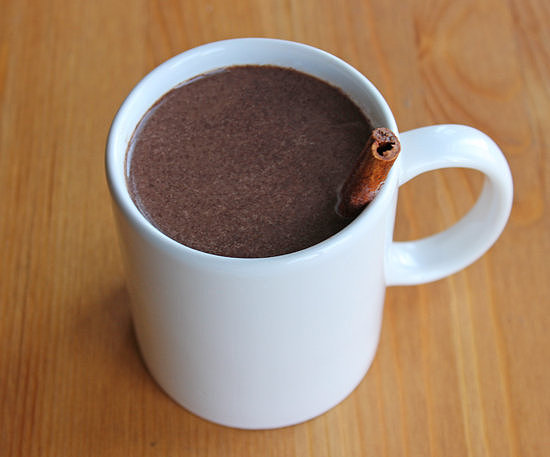 Whether lactose-intolerant, vegan, or cutting back on dairy, here's a hot chocolate [10] that everyone will enjoy. The recipe is simple to put together, and the added cinnamon brings a new depth of flavor to the nostalgic beverage.
Photo: Lizzie Fuhr
Chocolate Cupcakes
This picture of vegan chocolate cupcakes with vanilla frosting and raspberry glaze [11] from Oh She Glows looks pretty enough to eat right off the screen.
Source: Oh She Glows [12]
Chocolate Mousse Pie
Double the pleasure by serving up this double dark chocolate mousse pie [13] from Healthy Happy Life.
Source: Happy. Healthy. Life. [14]
Thin Mints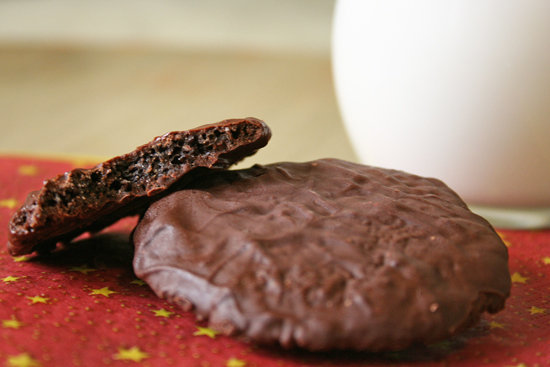 If Girl Scout Thin Mints were once your favorite treat, substitute that green box with our homemade vegan thin mint cookies [15].
Photo: Anna Monette Roberts
Three-Ingredient Pie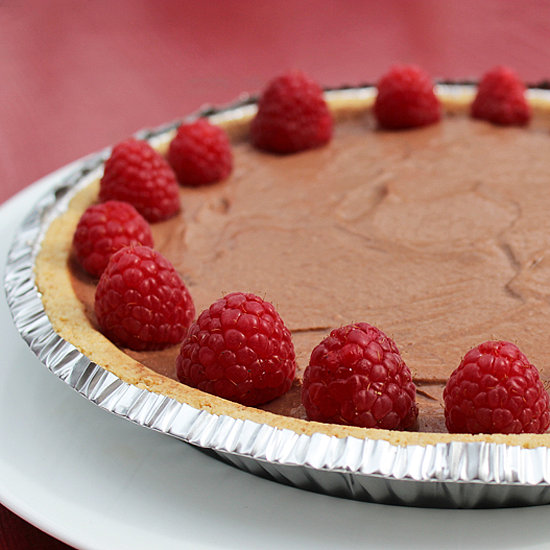 With just a few quick steps, you can create an easy chocolate pie [16] that's fit for any Valentine's celebration. The sweetest part of the deal is that it's less than 150 calories per serving.
Photo: Lizzie Fuhr
Chocolate Pudding Cake
Indulge in a slice of chocolate coconut banana pudding cake [17] topped off with some dairy-free ice cream.
Source: POPSUGAR user kabochavore [18]
Peanut Butter Chocolate Blizzard
This Dairy Queen-inspired peanut butter chocolate crunch blizzard [19] is a chocolate lover's dream.
Source: Oh She Glows [20]
Bon Bons
Raw bon bons [21] are a refreshing way to enjoy some chocolate.
Source: Purely Twins [22]
S'Mores Ice Cream Sammies
Channel a Summer campfire with a batch of s'mores ice cream sandwiches [23].
Source: Happy. Healthy. Life. [24]
Vegan Tagalongs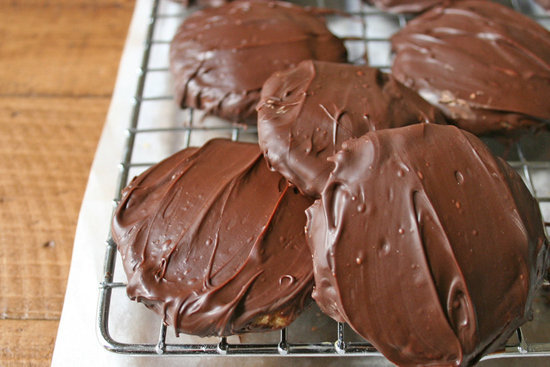 If Girl Scout cookie season has got you feeling left out, you'll definitely want to try this recipe for vegan peanut butter patties [25] that you've got to taste to believe.
Photo: Anna Monette Roberts
No-Bake Cookies
If you're in need of a last-minute fix, these no-bake chocolate cookies [26] are both delicious and easy to put together.
Source: Eating Bird Food [27]
Baby Almond Joys
If you're craving an Almond Joy or Mounds bar, curb it with this vegan-approved treat: bite-sized baby Almond Joys [28]. Make sure to use dark chocolate or vegan milk chocolate when making this recipe!
Source: The Fit Cookie [29]
Banana Chocolate Bars
Banana and chocolate is one of the best combinations out there. Enjoy the combo in these banana chocolate almond squares [30].
Source: Peace Through Health Nutrition [31]
Truffles
Vegan truffles [32] from the Healthful Pursuit are the perfect dessert to gift or cook up for your own enjoyment.
Source: Healthful Pursuit [33]
Fruit-Filled Fudgesicles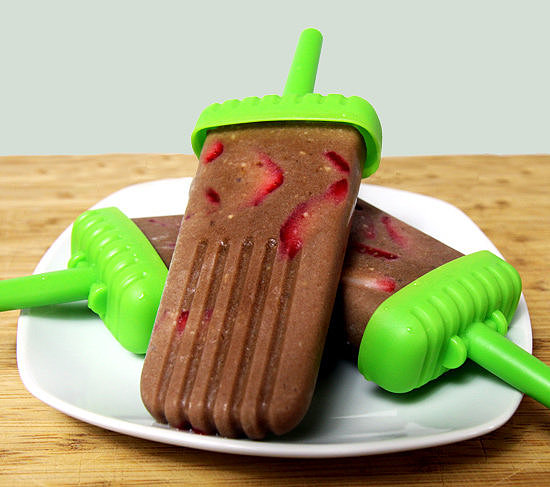 Homemade vegan fudgesicles [34] are filled with strawberries — the perfect complement to the chocolatey goodness. Each one is under 80 calories.
Photo: Jenny Sugar