A few years ago, I would have recoiled at the thought of a vegan dessert — no butter, milk, or eggs? No thanks! I was a fool. Not only do vegan desserts taste good (and, yes, sometimes even better) than their dairy-filled counterparts, but you probably won't even know what you're eating is vegan unless someone tells you. Need some cookies, pastries, and other sweet treats, minus the eggs and dairy? Keep on reading!
Photo: Jenny Sugar
Hidden Jem "Butter" Cookies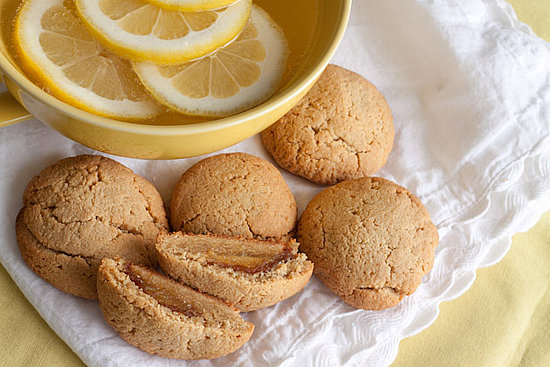 These Hidden Jem "Butter" Cookies [1] may look like an unassuming cookie, but smack dab in the middle are soft, chewy dates!
Source: Be-Healthful [2]
Thumbprint Cookies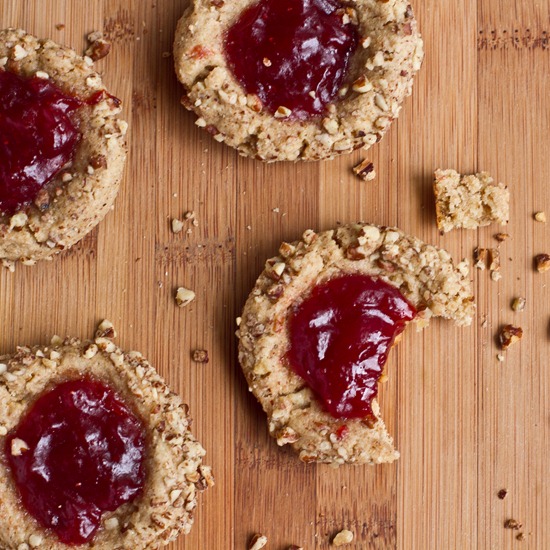 Thumbprint cookies are one of those classic cookies that everyone is sure to love. This recipe for vegan thumbprint cookies [3] gets its crunchy texture from the pecans and walnuts, while the strawberry paired with almonds makes the perfect flavor combination.
Source: Oh She Glows [4]
Vegan Double Chocolate Fudge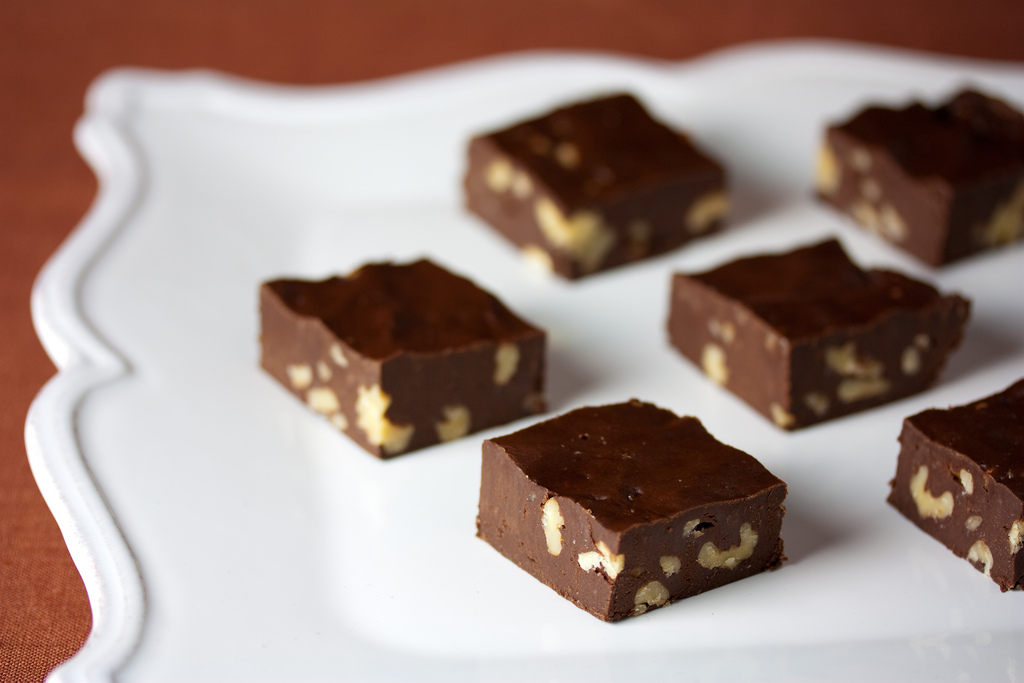 Who says vegans can't have fudge? This fudge recipe from Veganbaking.net [5] gets an extra kick from the addition of espresso. It's also easily built upon — add bourbon, mint, or nuts to add variety to the recipe.
Source: Flickr User Veganbaking.net [6]
Brown Rice Crispy Treats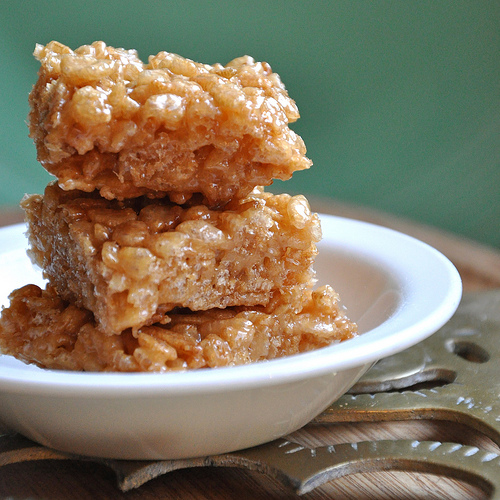 Brown rice, peanut butter, and Ricemellow Creme are what make (never home) maker's rice crispy treats [7]a guilt-free dessert — even your little ones will be fooled into thinking there's real marshmallow!
Source: Never Homemaker [8]
No-Bake Peanut Butter Chocolate Cookies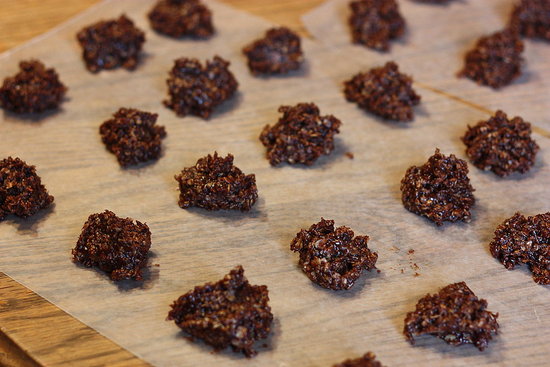 To make these no-bake peanut butter chocolate cookies [9] vegan, just substitute your favorite non-dairy milk for the nonfat milk called for in the recipe. You don't even need to put them in the oven to enjoy the final results.
Source: eatingbirdfood [10]
Avocado Frozen Yogurt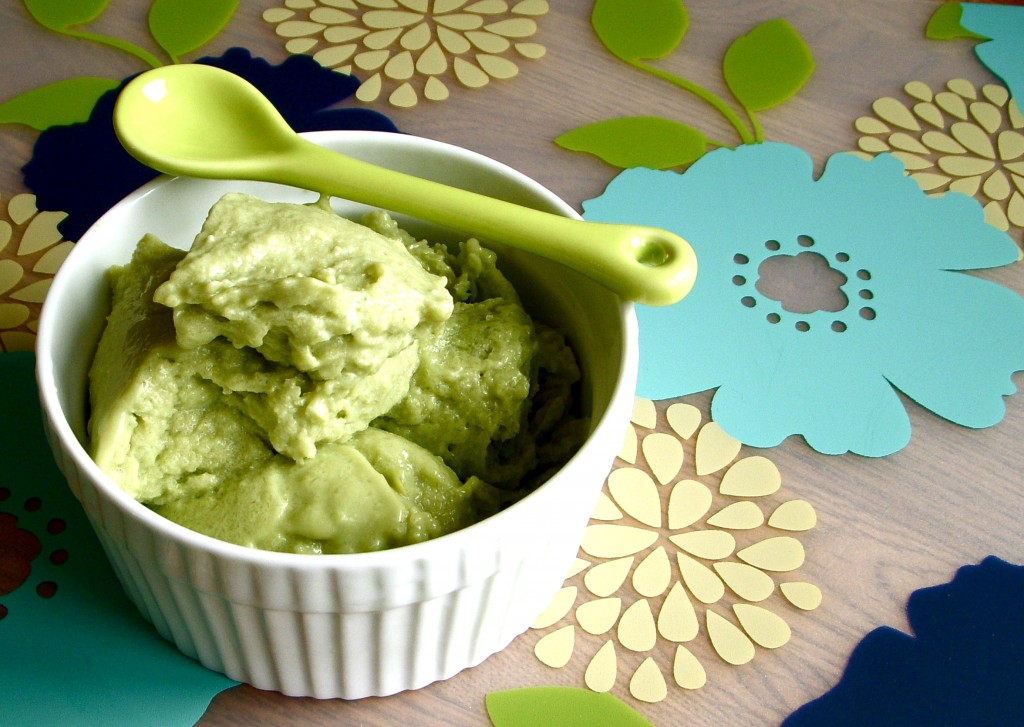 What better way to cool down than with this recipe for avocado frozen yogurt [11]. Who needs dairy when you have creamy avocado as the secret ingredient?
Source: POPSUGAR User MandyO11 [12]
Coconut Cranberry Cookie Bars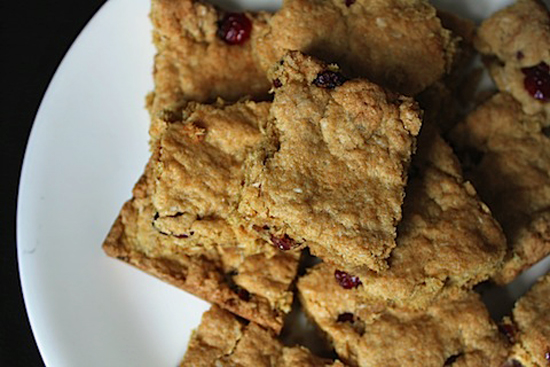 I love cookie bars because it's the perfect meeting of a cookie and a brownie. These coconut cranberry cookie bars [13] from Hangry Pants are super easy to make and super tasty.
Source: Hangry Pants [14]
Vegan Apple Turnovers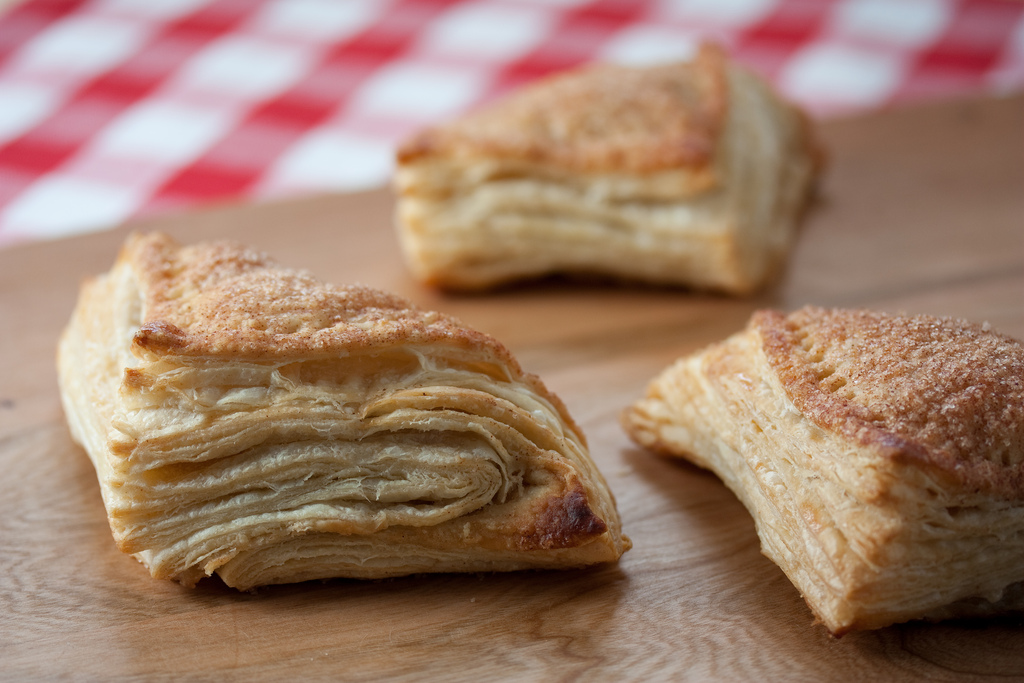 If you thought rich, "buttery," flaky pastries were off-limits to you, think again. And once you learn to make the dough in these vegan apple turnovers [15], you've opened a whole world of dessert possibilities.
Source: Flickr User Veganbaking.net [16]
Chocolate Chip Cookie Sandwich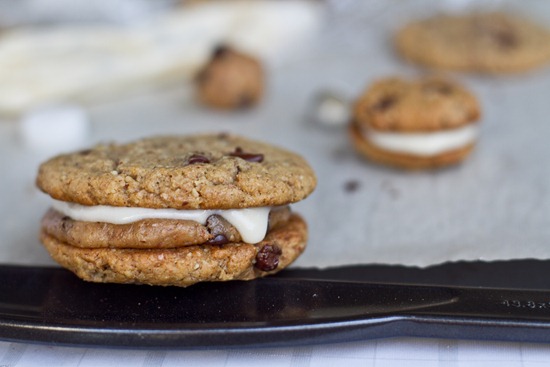 When it comes to vegan desserts, we can't get enough of the treats from Oh She Glows. Case in point: these amazing chocolate chip cookie sandwiches [17]. The picture sort of speaks for itself.
Source: Oh She Glows [18]
Banana Peanut Butter Ice Cream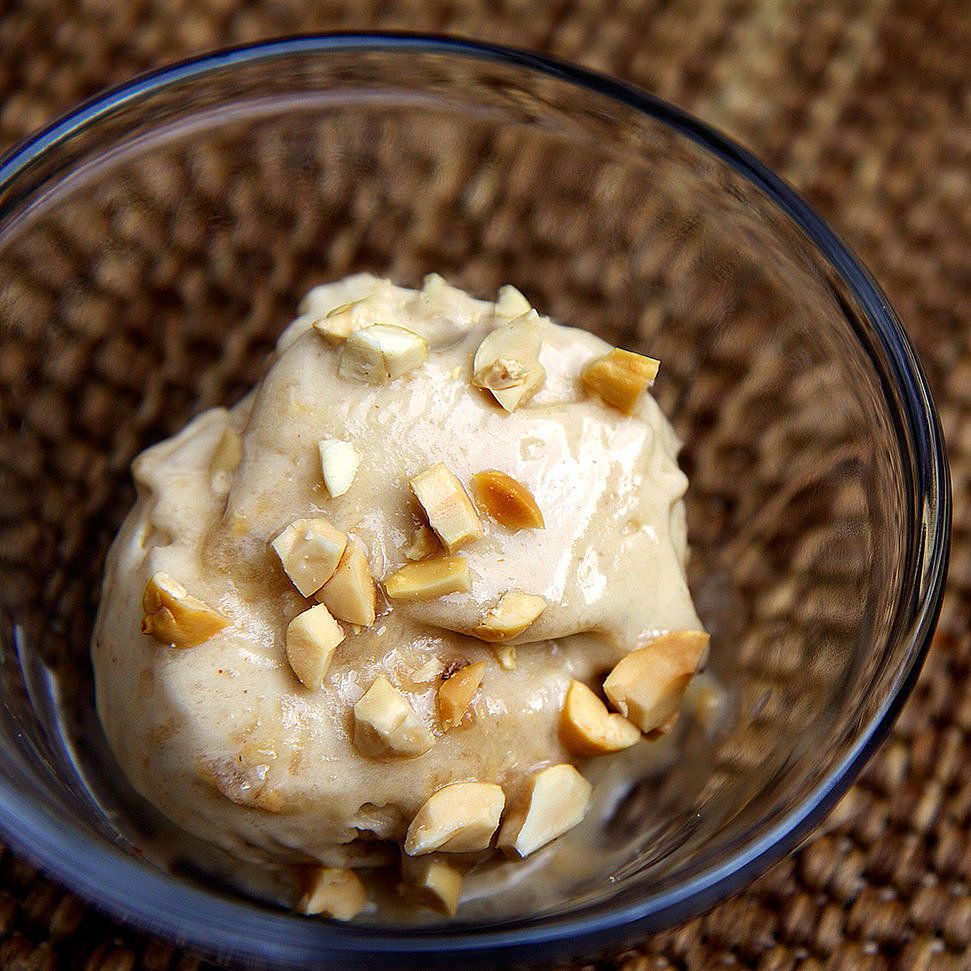 When dessert is on your brain, reach for some banana peanut butter ice cream [19], a healthy alternative to the usual sweet treat. This recipe contains 3.6 grams of fiber and 3.2 grams of protein per serving.
Photo: Jenny Sugar
Ice Cream Sandwiches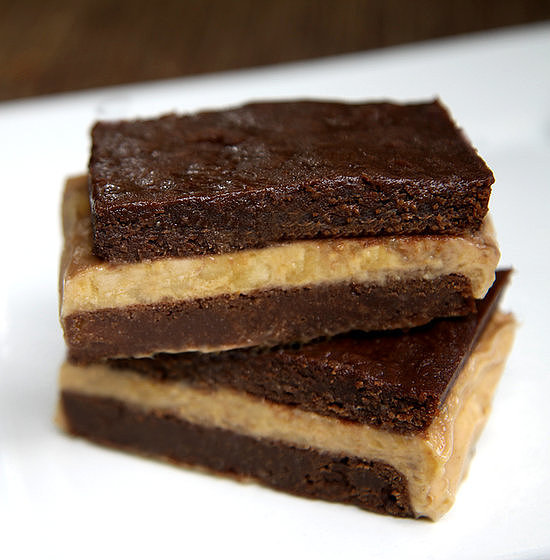 A soft, fudgy ice cream sandwich [20] is just what we need in this summertime heat. This recipe contains no cholesterol, so snack on this treat without shame.
Photo: Jenny Sugar
No-Bake Vegan Brownies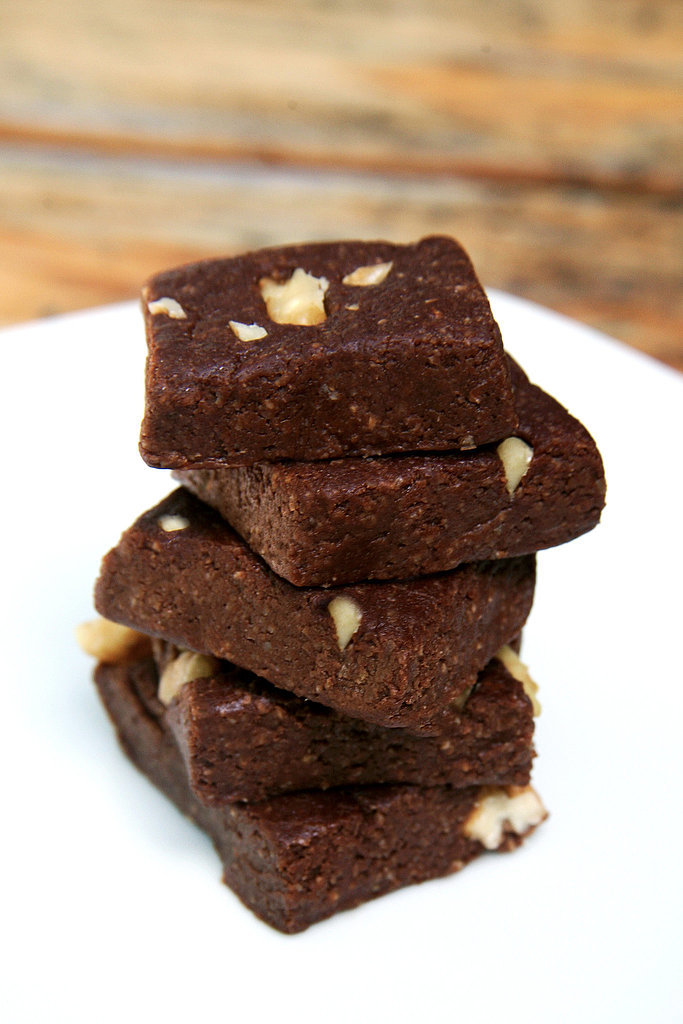 These no-bake vegan brownies [21] require no oven, and even better — each brownie has almost two grams of protein and fiber.
Photo: Jenny Sugar
Banana (Spinach) Ice Cream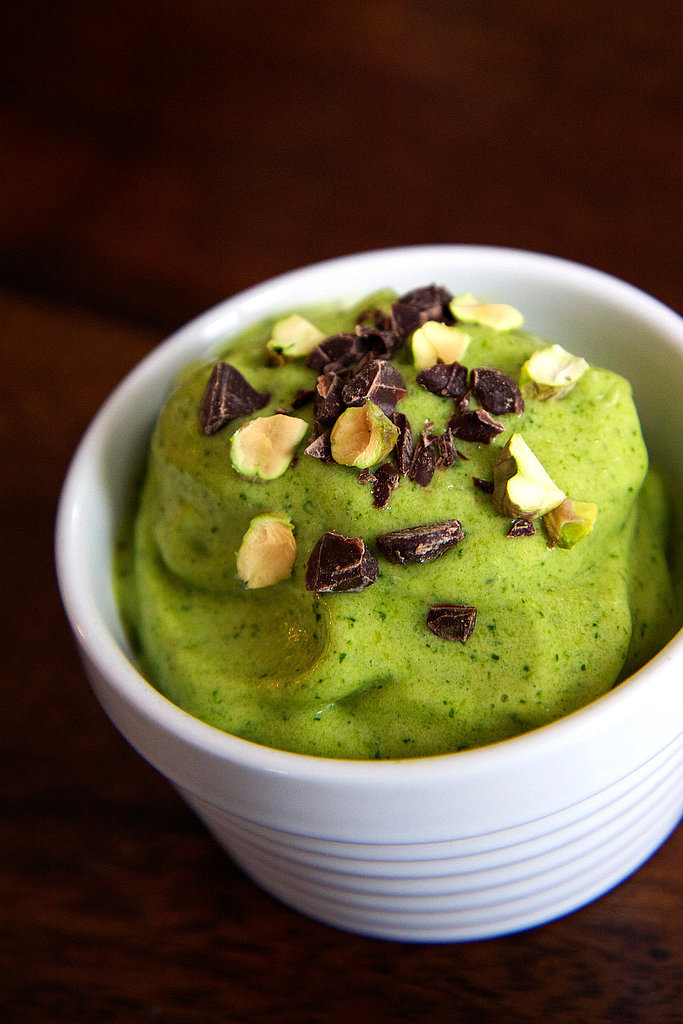 Frozen banana, mango, pineapple, and yes — spinach — is in this creamy ice cream [22] recipe. Don't worry; the blend of tasty fruit completely overpowers the mild spinach flavor.
Photo: Jenny Sugar
Carrot Cake Cupcakes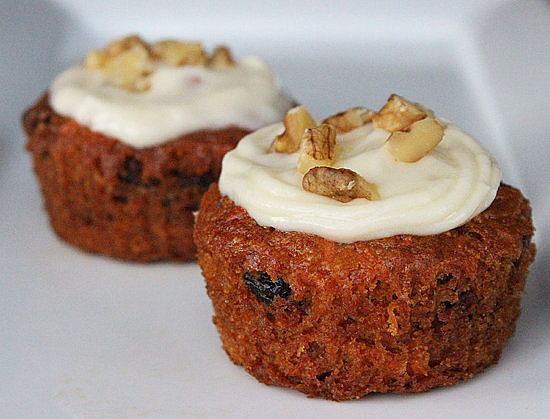 You'd never know that these carrot cake cupcakes [23] are vegan and much lower in calorie count than your usual slice of store-bought carrot cake.
Photo: Lizzie Fuhr
Chocolate Mousse Cups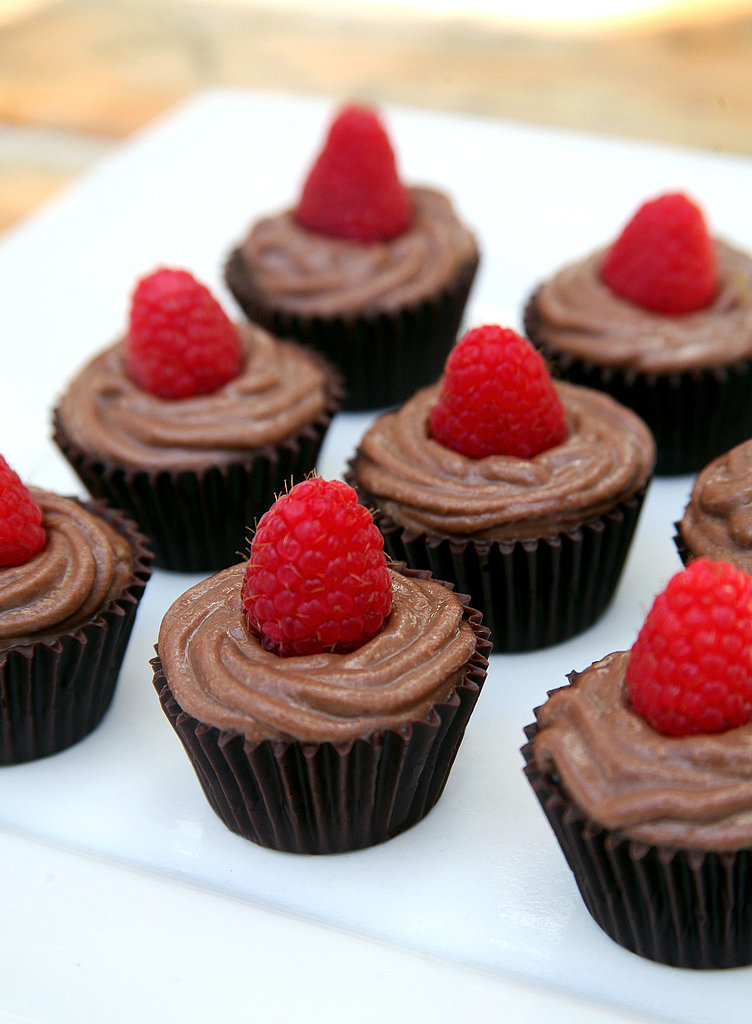 Nobody will guess that these chocolate mousse cups [24] are made with silken tofu instead of eggs and cream and are also naturally sweetened with dates instead of white sugar. This dessert is guilt-free.
Photo: Jenny Sugar
Chocolate-Dipped Peanut Butter Crisp Balls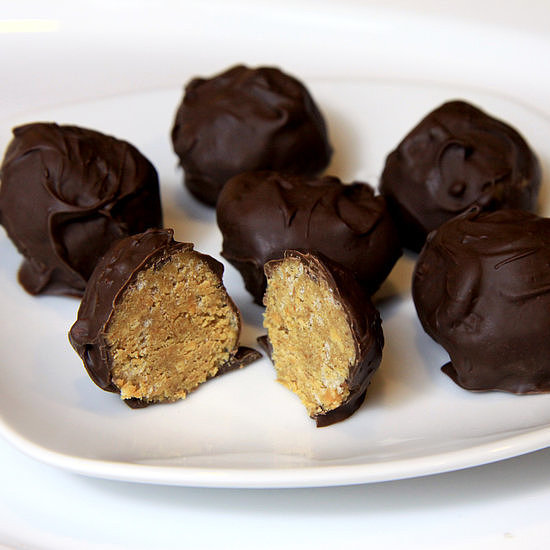 Your taste buds will thank you when you pop these chocolate-dipped peanut butter crisp balls [25] in your mouth for a fiber-filled sweet. It's hard to believe that one serving has less than 200 calories.
Photo: Jenny Sugar