If you're a vegetarian, it's easy to partake in the cheesy goodness of pasta, but if you've taken on a vegan diet, it's a different story. Whether you're looking to lighten up your next meal or add a new dish to your cooking repertoire, these delicious vegan pasta recipes are perfectly fit to fill you and your guests with some loving comfort.
Enchilada Pasta Casserole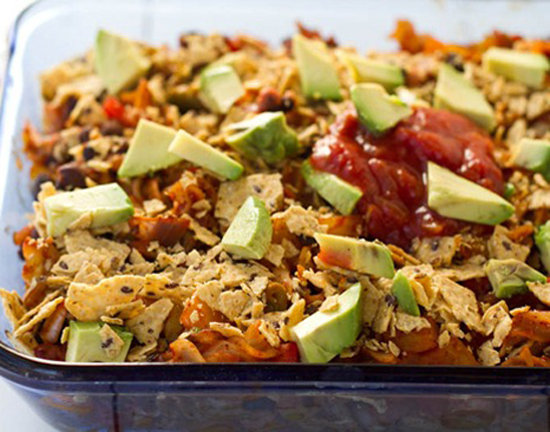 Angela at Oh She Glows calls her recipe for vegan enchilada casserole [1] both "naughty and nice." This Mexican-inspired dish is packed with pasta, vegetables, and a little crunch: pure comfort.
Source: Oh She Glows [2]
Veggie-Packed Pasta Salad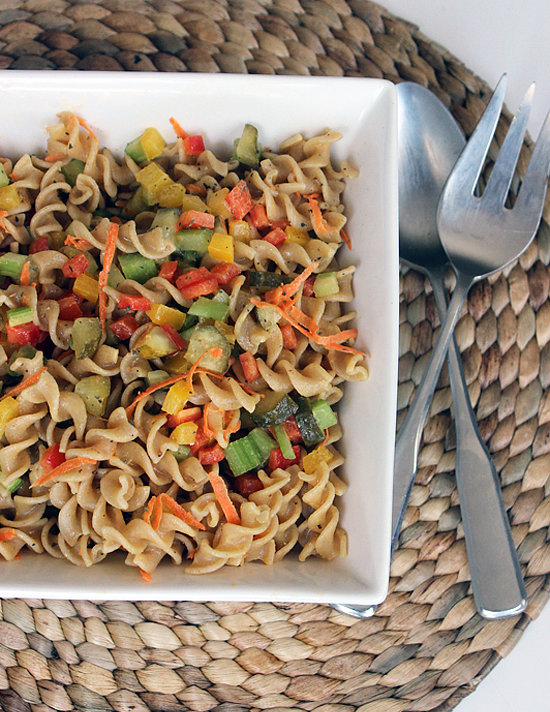 No BBQ is complete without a big bowl of chilled pasta salad. Between the chopped pickles and dijon mustard used in this recipe, the flavor of this tangy pasta salad [3] is so tasty no one will miss that fatty mayo.
Photo: Lizzie Fuhr
Fusilli With No-Cook Sauce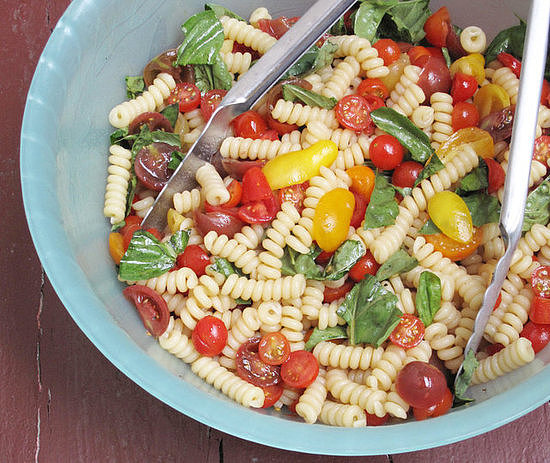 POPSUGAR Food has the right ideas about easy entertaining. A big bowl of fusilli with raw tomato sauce [4] lets all this fresh produce in this healthy dish speak for itself.
Photo: Susannah Chen
Mac and Cheese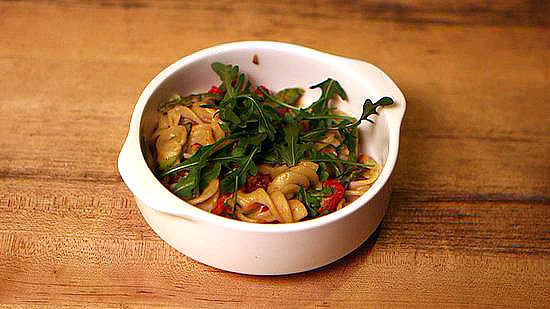 I've been in search of the perfect vegan macaroni and cheese for some time now. You've got to taste this recipe for vegan mac and cheese [5] from LA's M Cafe.
Source: POPSUGAR Studios
Lasagna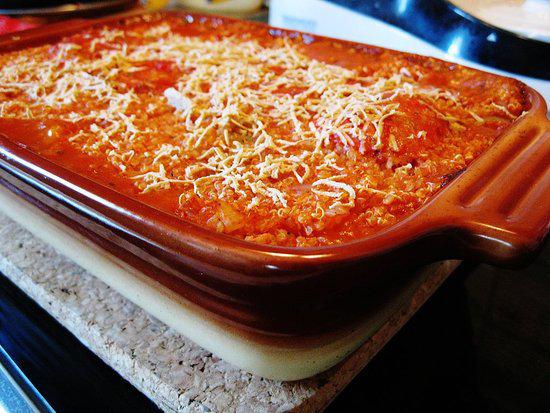 This recipe for zucchini lasagna [6] is both gluten- and dairy-free, making it a perfect option for people suffering from multiple food intolerances but looking for a little comfort.
Source: POPSUGAR user prepel [7]
Creamy Pasta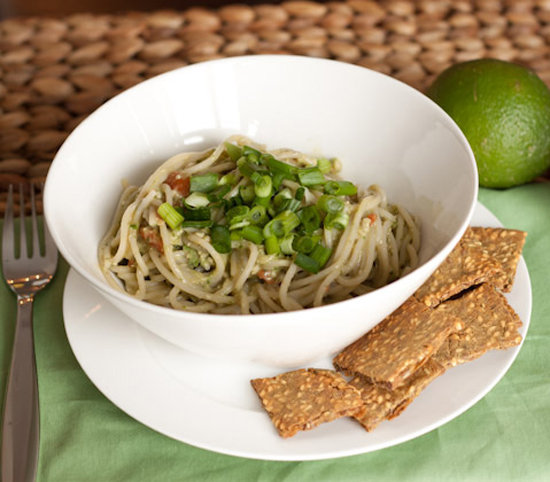 Instead of creamy alfredo, opt for a big plate of holy guacamole cream pasta [8] from Healthful Pursuit. You'll get the same texture you love without all the empty calories that come from butter and cream.
Source: Healthful Pursuit [9]
Whole Wheat Orzo With Artichokes and Peas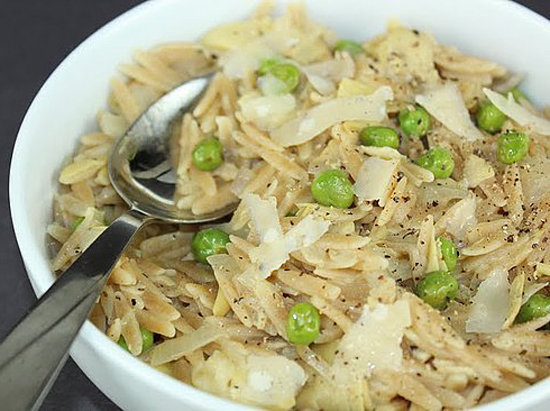 Whole wheat orzo with artichokes and peas [10] is a satisfying dish that delights your taste buds. While the photo shows the pasta with some shaved parmesan on top, you can either opt to leave it off or sprinkle a soy-based replacement instead.
Source: Dara8182 [11]
Mexican Lasagna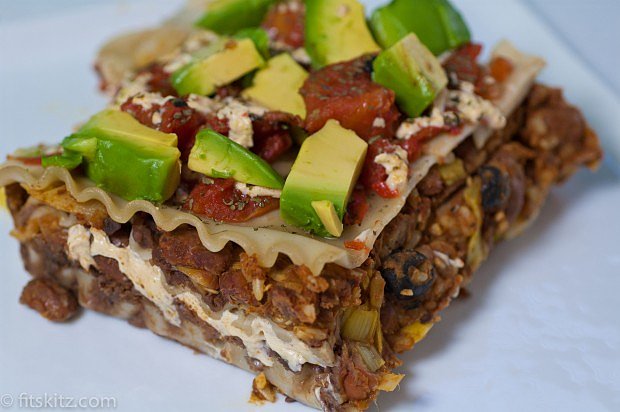 Another inventive twist on an Italian classic! When you cook this vegan Mexican lasagna [12] bake, just be sure to buy refried beans that are truly vegan-approved.
Source: POPSUGAR user FITskitz [13]
Vegetable Medley Pasta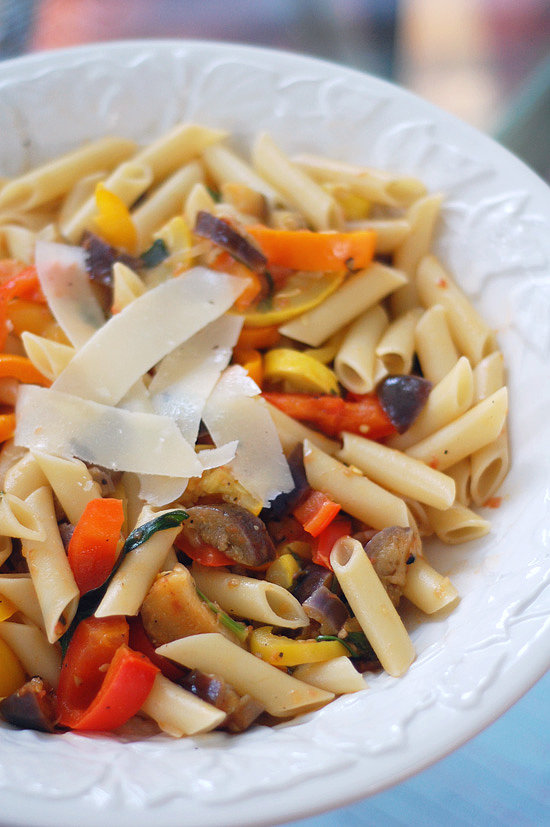 Not sure what to do with all the seasonal veggies hanging out in your crisper? Make the most of what you've got in this vegetable medley pasta [14] from POPSUGAR Food.
Photo: Camilla Salem
Spaghetti Aglio, Olio, e Peperoncino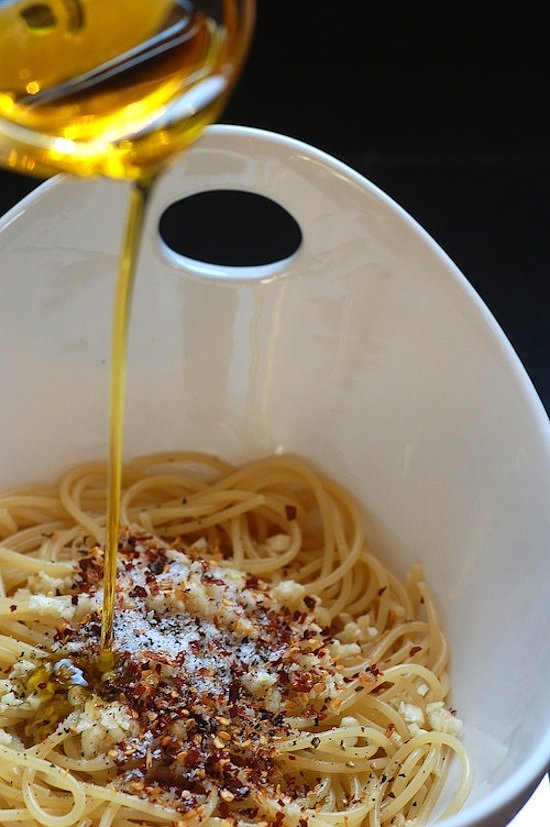 Spaghetti with garlic, olive oil, and chili flakes [15] is an incredibly simple and elegant pasta delight. Lucky for us, it's also vegan.
Photo: Camilla Salem
Paleo Zucchini Noodles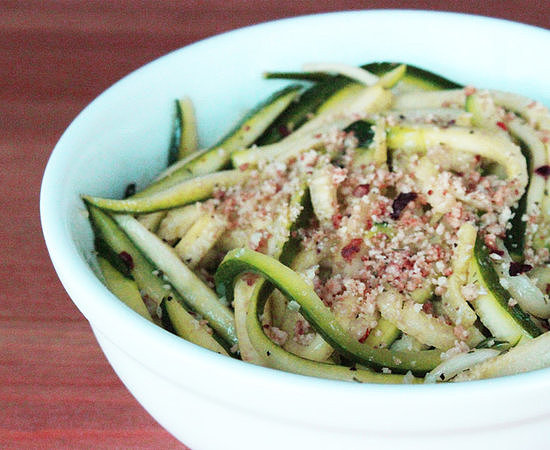 Grain-free and dairy-free zucchini noodles [16] is a delicious Paleo recipe that will cover many potential dietary restrictions at your table.
Photo: Lizzie Fuhr
Bow-Tie Pesto Primavera
You can enjoy this bow-tie pesto primavera [17] dish served hot or chilled. All the colorful noodles and veggies are tied together by a lemon-tahini dressing plus a creamy avocado-basil pesto.
Source: Happy. Healthy. Life. [18]
Spaghetti With Spinach in a White Wine Garlic Sauce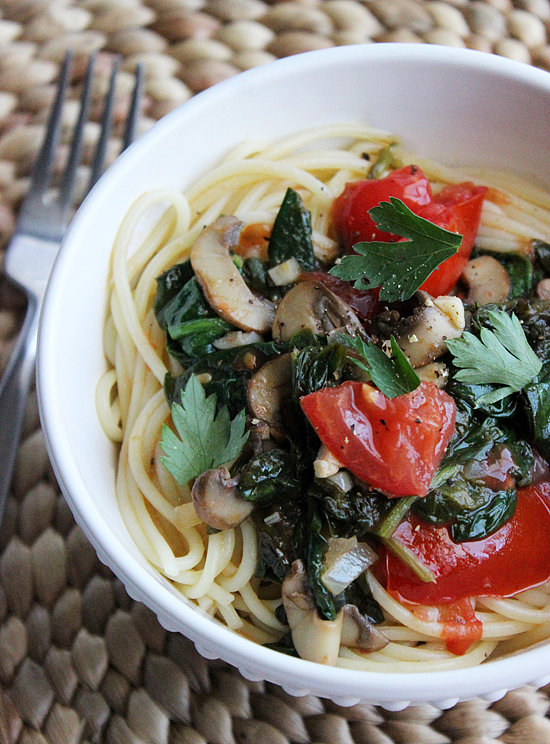 Fresh produce and a fragrant white wine and garlic sauce keeps this Skinny Bitch spaghetti [19] recipe low in calories but rich in flavor and nutrients like vitamins A and C.
Soba Noodle Salad
Treat your taste buds to this Thai-inspired salad [20], perfect for Spring. Smooth and tangy ginger peanut dressing complements the chewy noodles and crisp veggies. This is one recipe you'll love having for leftovers the next day, since the flavors develop with time.