Vegetarian Barley Risotto
A Reader Recipe: Vegetarian Barley Risotto With Winter Veggies and Chick'n
FitSugar reader Sprint2theTable shared this vegetarian barley risotto recipe in our Healthy Recipe group.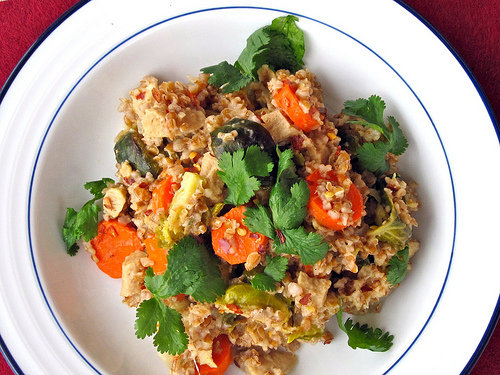 See the recipe after the break!
Originally posted on my blog, Sprint 2 the Table
Barley Risotto With Winter Veggies and Chick'n
Ingredients
3 C cooked barley
1 package Lightlife Smart Strips Chick'n
1/3 C dry white wine (I used Chardonnay)
1 C vegetable stock (I used low sodium)
1 tsp dried oregano
1/2 tsp red pepper flakes . . .

And more!
Information
Category

Grains , Main Dishes
Check out Sprint 2 the Table's blog for more healthy ideas, and don't forget to share your own recipes in our Healthy Recipe group!