Vegetarian Beet Burger Recipe
A FitSugar Reader Recipe: Vegetarian Beet Burgers
Like us on Facebook
Here's a veggie burger worth grillin' at your next barbecue! FitSugar reader VersaStick posted this recipe for vegetarian beet burgers in our Healthy Recipe group.
See the recipe after the break!
Ingredients
1 teaspoon butter
1/2 yellow onion (finely diced)
2 cloves of garlic (grated or finely diced)
2 roasted beets (peeled and finely diced)
1 can of black-eyed peas (drained, rinsed, and mashed with a fork)
1 egg
1/4 cup chickpea flour
2 tablespoons of chipotle BBQ sauce
1 tablespoon of yellow mustard
2 tablespoons of Bragg's Liquid Aminos
1 Tablespoon of cider vinegar
1 teaspoon of ground cumin
1 tablespoon of dried basil
Smoked sea salt (if you can find it)
Pepper
Directions
We've been spoiled by a little spice shop downtown that carries amazing ingredients like applewood smoked sea salt and at least 20 different kinds of cinnamon. We've used the sea salt in this burger recipe to give our veggie burger a meatier flavor and it works beautifully. If you can't find smoked sea salt, the chipotle and Bragg's in this recipe will still do the trick for you, but smoked salts are worth looking for.
Melt butter over medium-low heat and add onion. Saute until the onion is translucent and add the garlic. Saute for a minute or two more and then add the diced beets and black-eyed peas. Cook until the peas are soft and the beets are heated through. Add in the BBQ sauce, mustard, Bragg's, vinegar, spices, salt, and pepper, and season more to taste. Cool the mixture a bit and add the egg and chickpea flour, then puree with an immersion blender or in a food processor. Form the mixture into patties and bake at 350-degrees for about 25 minutes. Or, you can partially bake the burgers, refrigerate and then reheat the patties on the grill like we did. This requires some planning, but the charcoal flavor is worth it!  Enjoy!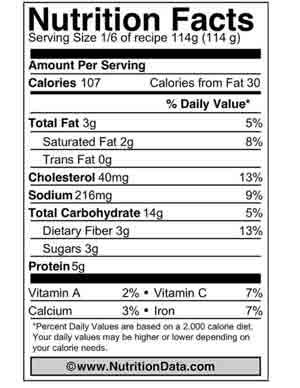 Information
Category

Main Dishes
Warm weather has us ready for even more fresh, delicious recipes! Share yours in the Healthy Recipe group in the Fit Community.