While meat is a great source of protein, it's just not an option when you're maintaining a vegetarian diet. Ensure you're getting your fill of protein each day [1] by keeping your kitchen stocked with these necessities that offer protein in a flash.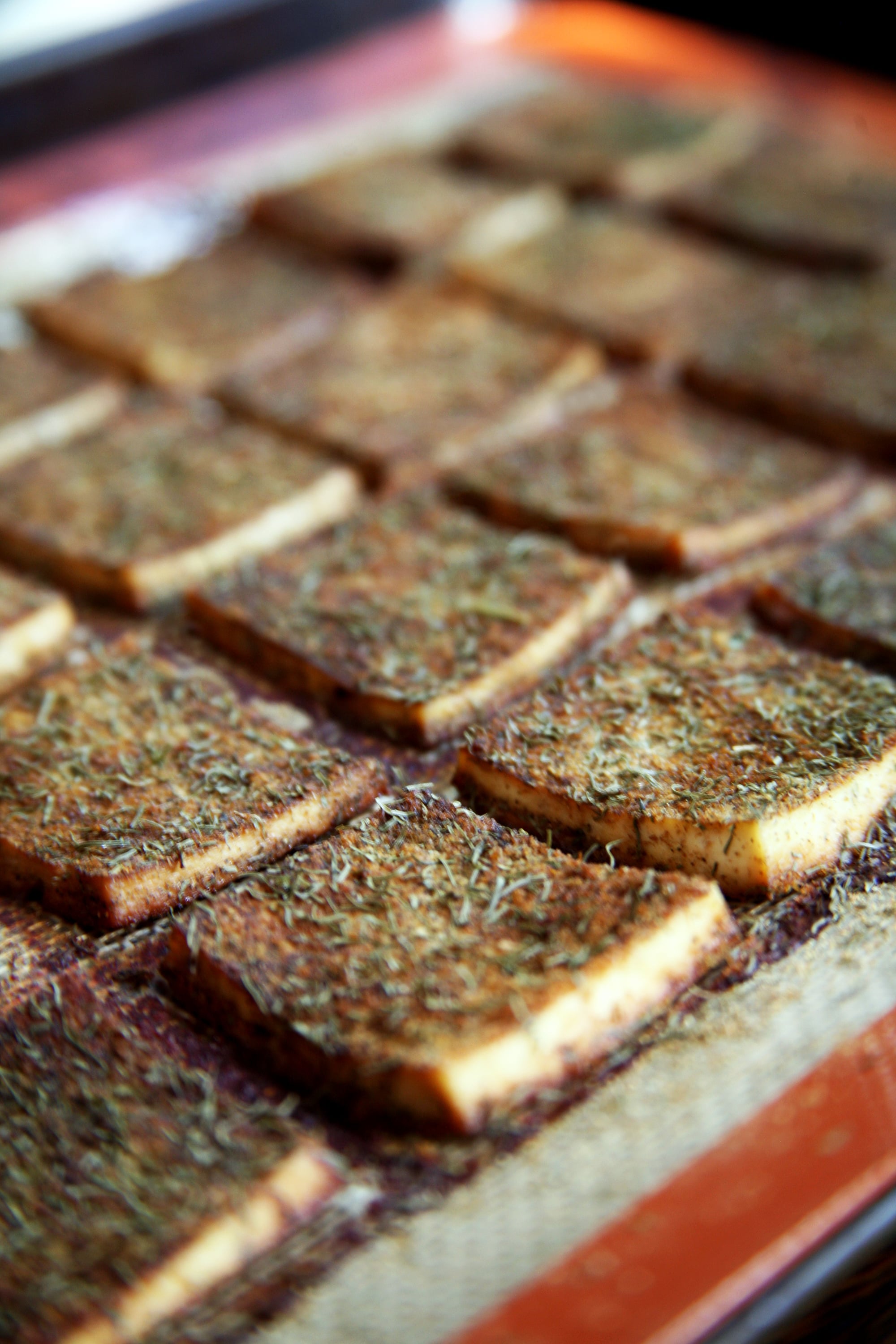 Canned or boxed beans: Dry beans take a long time to prepare, so it's best to have boxed or BPA-free canned beans [2] such as Eden brand in your pantry at all times. A half-cup serving of kidney beans offers eight grams of protein [3], and black soy beans offer 11 grams [4]. Sprinkle them on salads, in soup, in your omelet, on pizza, or in your pasta sauce.
Protein powder: Made from the power of peas, quinoa, hemp, brown rice, and soy, these plant-based protein powders [5] can offer up to 25 grams or more of protein per serving. If you're confused by all the brands, Vega [6] is a great choice.
Mozzarella cheese sticks: For salty cravings, grab an 80-calorie cheese stick, and you'll consume a quick eight grams of protein [7].
Cubed tofu: Blocks of tofu are great to have in your fridge to make recipes like these vegan cucumber tofu rolls [8] or baked tofu [9] for salads. If you want to save a little time, then buy the one that's already cubed for you [10]. Cut a small slit in the package, drain and squeeze out the excess water, and enjoy it raw sprinkled with a little garlic powder and salt. You can also add it to a pan with sliced veggies for a quick stir-fry or on top of pizza. One-third of the package offers 10 grams of protein.
Plain Greek yogurt: With no fat and only 53 calories per 5.3-ounce serving, plain Greek yogurt with cut-up fruit offers almost 10 grams of protein [11]. It can also be used in recipes such as smoothies, baked goods, or dressings and as a healthier alternative to sour cream.
Frozen edamame: A delicious little snack, one cup of edamame in pods is 150 calories and 12 grams of protein [12]. Or, for an even quicker source of protein, buy shelled edamame and use it as you would any other bean.
Tempeh: A four-ounce serving offers an impressive 22 grams of protein [13]. Dice up plain tempeh and add it to your favorite veggie recipes, or, to save time, buy the ones that are already flavored; they're great to add to sandwiches.
Cottage cheese: For a fast 12 grams of protein [14], eat low-fat cottage cheese. It's only 90 calories, so you can feel free to load up your bowl with tons of fresh fruit.
Veggie burgers: Depending on what they're made of, veggie burger patties range in the amount of protein from three to 26 grams [15]. Great on whole-wheat buns, cooked patties can also be chopped and added to wraps, tomato sauce, or your salad.
Raw peanuts: Satisfy your crunchy cravings and grab a handful of peanuts (about an ounce) for over seven grams of protein [16].
Milk or soy milk: Not just for your cereal bowl, enjoy a glass of skim milk (eight grams [17]) or plain soy milk (seven grams [18]) for a quick and easy low-cal source of protein, perfect for a post-workout snack.
Hard-boiled eggs: Keep a bowl of hard-boiled eggs in the fridge. Just one contains over six grams of protein [19]. They're great to enjoy with a healthy breakfast, for an easy snack, or sliced on your salad or sandwich.